Turning sixty years old today, and I feel like this is the decade that may kick my butt! I remember clear back to when I turned thirty. It was a time in my life where I had some serious back issues. I noticed that year that I got a lot more tired than I had before, and I noticed differences in the texture of my skin. And just thirty years old…. WOW! Now, I've doubled that age and I honestly feel some of these same big differences.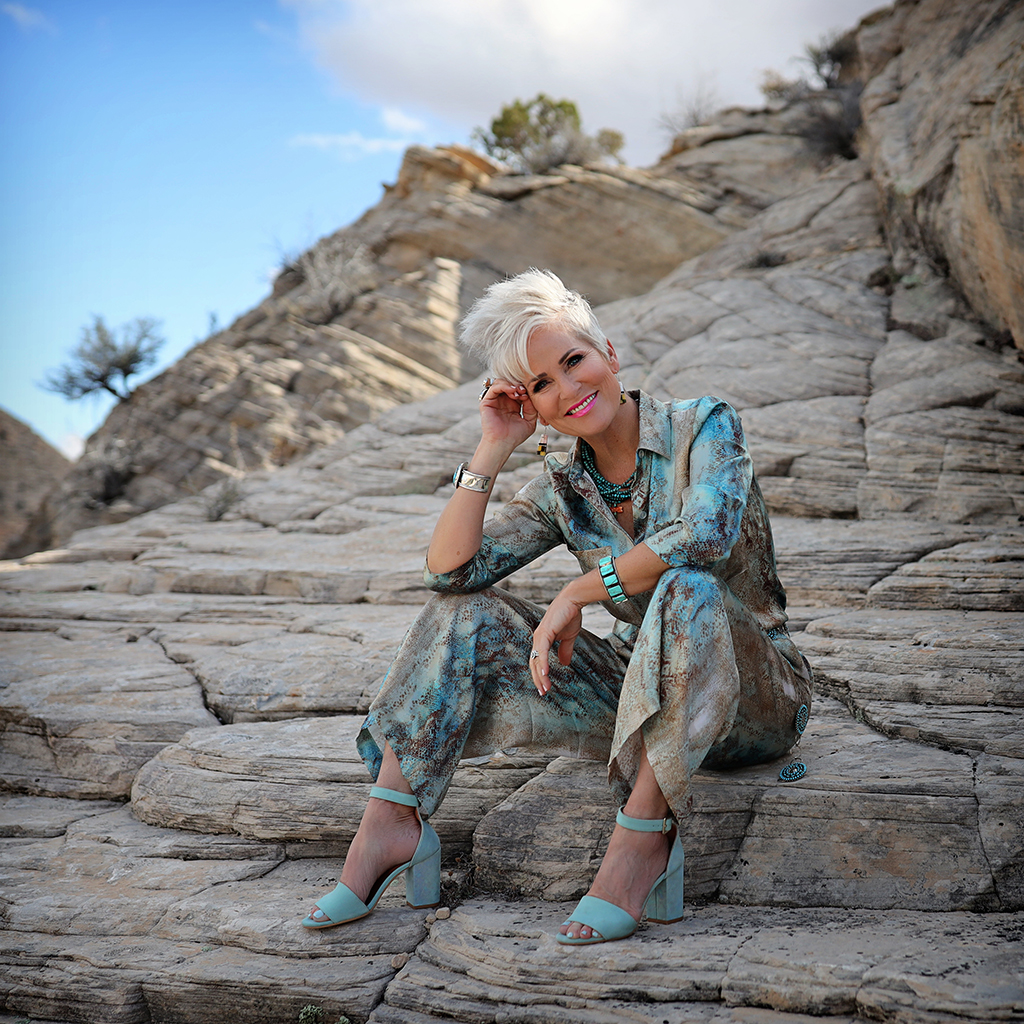 I don't mean to sound so down about my age, and believe me I've never been afraid to say my age or admit how old I am. If anything, I'm proud of my age because all those years have given me much confidence and wisdom and all that. I truly believe that AGE IS JUST A NUMBER! It really IS!
And that leads me to….. acknowledging all the GOOD that has come to me over these last sixty years. At this age it absolutely feels unbelievable to me, of what's happened in my life in just a couple of years. I have never worked before. I've never had a career except for my family. They were always my focus. I was lucky that I was able to stay home with them all through their growing up, and until they left home.
Back four years ago, the thought of starting a blog was just a thought. It has now morphed in to a business and a brand and a whole LOT OF WORK! I have been so blessed by it! It gave me a life, it gave me a way out of my marriage, it gave me a platform to speak to women, it gave me a purpose, and it led me to my new husband. I couldn't have picked a better job for myself, and most definitely couldn't have imagined a job such as this!
My sixty years have given me my family of three awesome sons and their wives, seven beautiful grandchildren, four amazing stepchildren and their spouses, and five sweet stepgrandchildren, and an amazing man that I've now been married to for just over six months. I'm grateful for each one and the love and support they give to me, as well as the lessons they teach me.
I'm blessed with an enormous support of friends, which most of them have come to me through my blog! These women have truly made me a better person. They were there for me during my darkest days, and a lot of them knew everything and were there to guide me when I couldn't see a way out. Oh how grateful I am for EACH ONE!
I have been blessed with amazing health. I have always been so lucky to have high energy and a DESIRE to do what I needed to, to STAY THAT WAY! I've always prided myself with the fact that I NEVER got sick. My immune system was strong and I always dodged everything that came around. But towards the end of last year, I got a little cold. It turned in to at least TWO WEEKS of feeling really crappy! I was tired, SO TIRED! It was completely frustrating and so foreign to me! I was so rundown from the months and year before…… I got divorced, I moved, I got married, I was running my blog, I got married, and my father passed away. Those are some HUGE changes!!
Turning sixty years old today, and I feel very healthy and so alive and well! I'm HAPPY and I FEEL SAFE and CONFIDENT in my marriage! Just that alone changes EVERYTHING! But I also feel so much more tired…. like back how I felt when I was turning thirty! When I was out walking this morning, I could feel how achy my feet were. I'm starting to feel a little something something in my knee that I had ACL surgery on a few years ago. If I sleep in the wrong position my back hurts. I'm getting so stiff and don't move quite as fast.
I HATE TO ADMIT, that age may be catching up to me! I am such a FIGHTER and have the disposition to push harder, work harder, do better, be better, and I'm not one to give in to my age! This is how I look at each day….
I get up and consider it A NEW DAY, A NEW CHALLENGE, A CHANCE TO DO MY DAY BETTER THAN YESTERDAY! As long as I'm moving forward and ENJOYING the process, then I'm HAPPY! There is so much in life to enjoy and be grateful for! I seriously do recognize these blessings every single day and acknowledge them to my God. HE has blessed me beyond measure!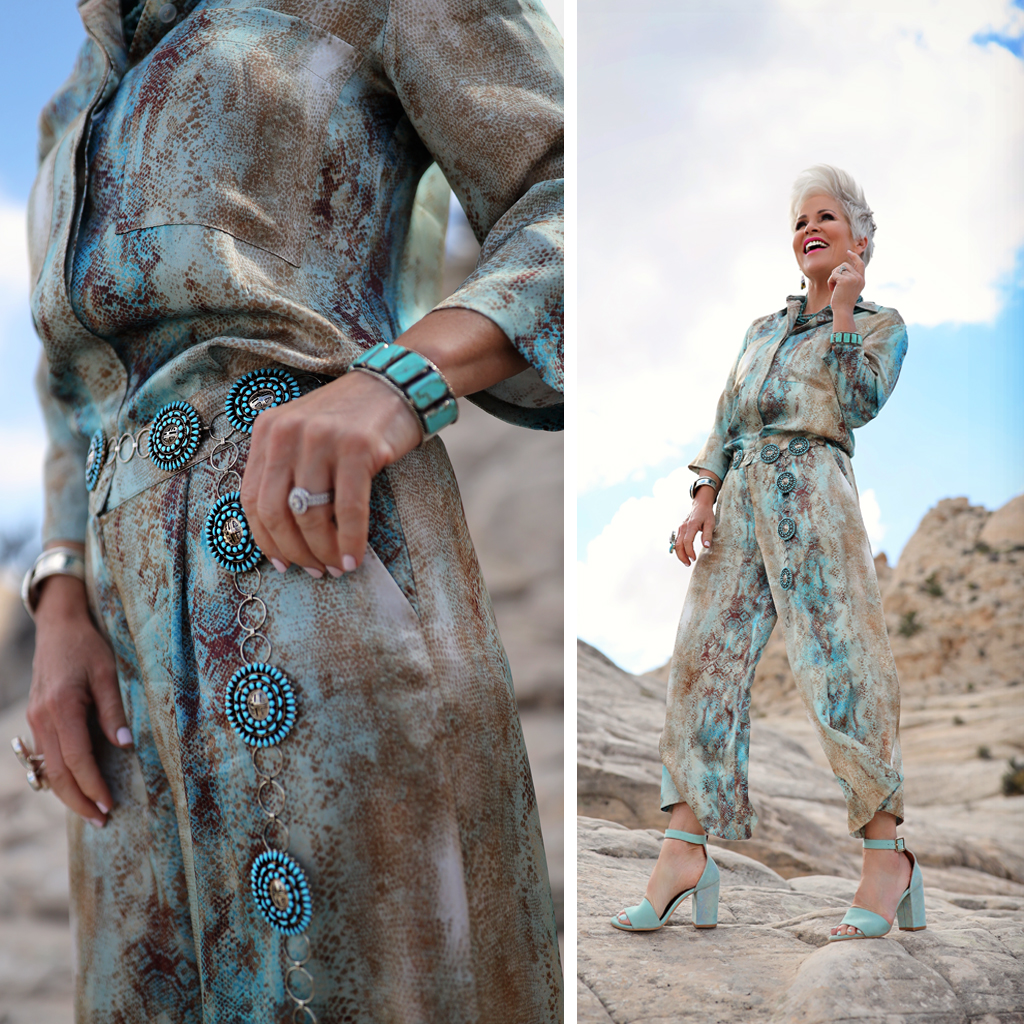 Just some final thoughts as I'm turning sixty years old today….. BE YOUR BEST SELF! YOU are one of kind, truly, and only YOU can do YOU, and that is enough! You have things to offer to the rest of us, like me! I have learned so much in this world of social media! I have been inspired and continue to be inspired by each one of you! Thank you for following along with me here on my blog, Instagram, Facebook, and Pinterest! Links to all these platforms are at the bottom of my home page here on my blog under FOLLOW ME!
Friends…. I LOVE YOU ALL SO MUCH!
Shauna XOXOXOxoXOxoxoXOXOxo
My JUMPSUIT can be found here.
Shoes that would work with this jumpsuit are these and these.
Links to my belt, earrings, bracelet, bracelet, ring, and necklace.
I turned fifty-seven here.
I turned fifty-nine here.