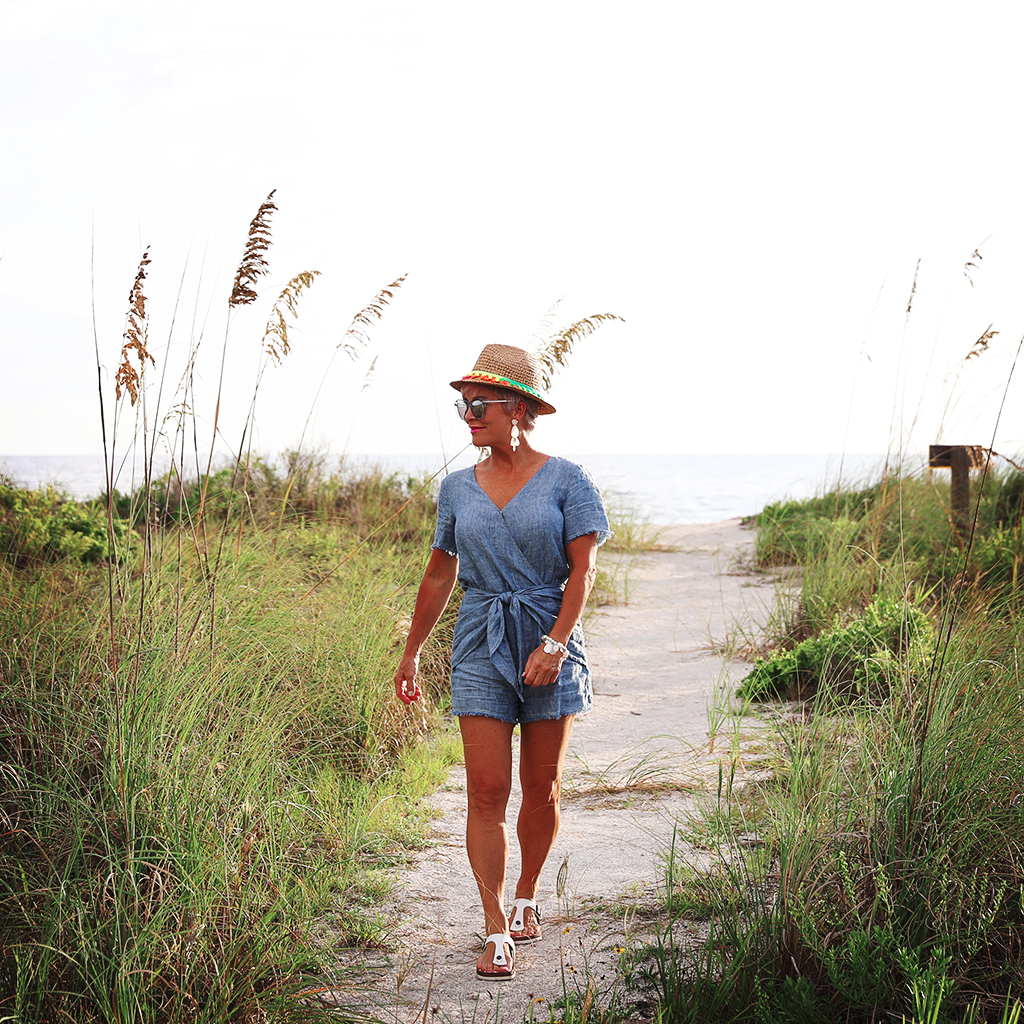 Hey friends……are you sad that SUMMER is almost over? Can you believe it?? As much as I LOVE summer and the warm temps and the carefree dressing, and those amazing vacations, I look so forward to fall! But today we're talking about summer and one of the benefits of getting to the end. END OF YEAR SUMMER SALES! If you're willing to wait and wear your sale finds next summer……you can save a boatload of money shopping the sales!
This picture was taken on Sanibel Island in Florida last month. It was an amazing time with some of the greatest women and friends I have! Such treasured memories of my time there, thanks to CHICOS for bringing us all together to celebrate with them, their 35 years in business! You can read that post right here. Also the whole Florida trip in case you missed that post….you can read now right here!
But these are my favorite SALES right now, and BEST FINDS! And remember that I don't post ANYTHING that I wouldn't purchase myself! There's some really super cute things here!
---
MY FAVORITES ARE RIGHT HERE!!!! Check out the FUN!
Shauna XO