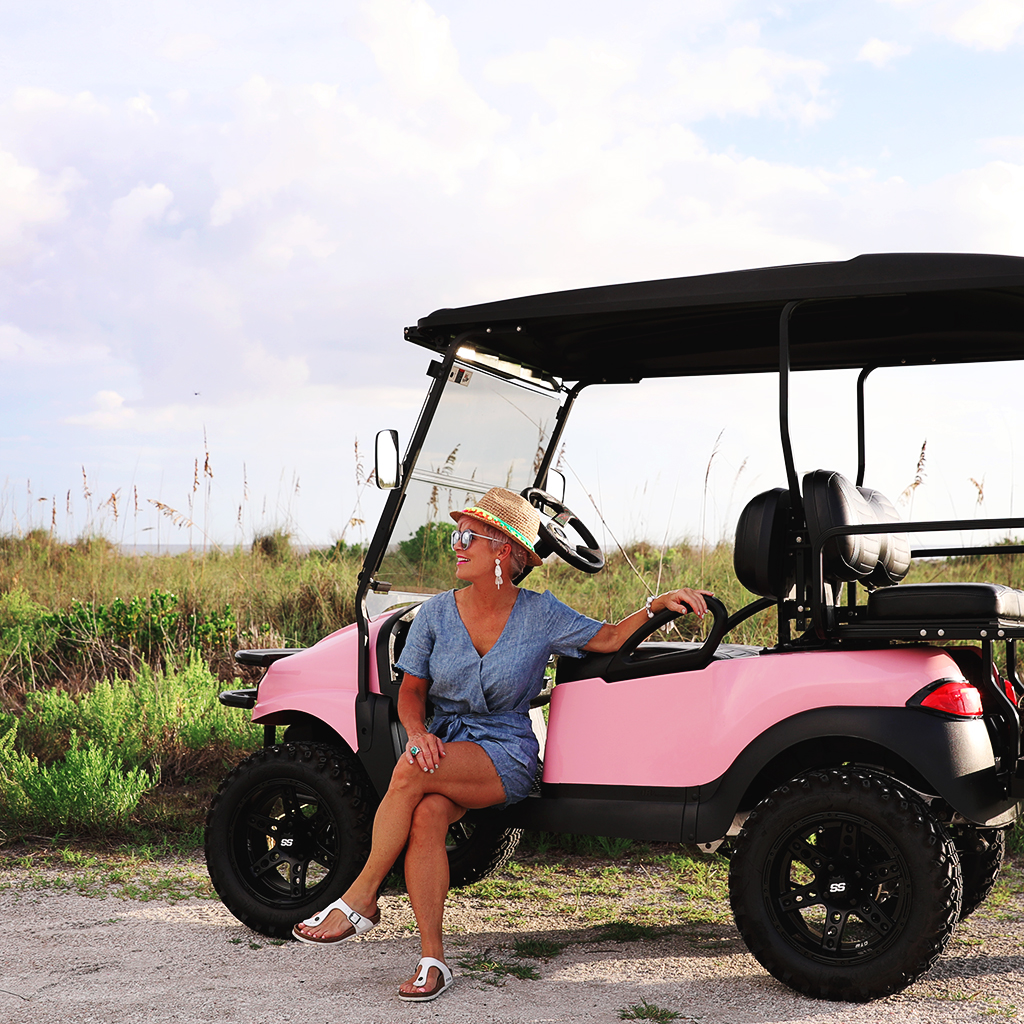 When you get invited by your bestie, to spend some time on Sanibel Island, well…..you say YES! SheShe's FRIENDSHIP means more to me than ever! I've been dying to go for a ride on her pink golf cart since she got it! Isn't it adorable??! We had a quick few days packing in EVERYTHING we could think of! She treated me to a delicious meal with a view of the beach the first night! The next day we went shelling at the beach with lunch afterwards. It was the most lovely day, and I learned that there truly is an art to shelling. I now have a beautiful collection sitting on my coffee table to remind me of our day! Lots of chatting about everything from photography to blogging to family relationships, and then the PINK ride the very last night!
SheShe's cute Kate Spade swim suit is here. Mine is from Tory Burch, sold out, but my next favorite in this brand is here.
Yesterday I posted a quote on Instagram….
I love this! Isn't it true that as we go through life, it's so easy to get bogged down in LIFE and CHALLENGES! I went to Florida with a LOT on my mind and a LOT going on in my life. It was an amazing getaway thanks to CHICOS and so very needed. That trip is right here, and will be one of my greatest memories! I have so much to be HAPPY about with all these women around me, SheShe being just one of them! They are strong, and smart, and caring, and supportive, and kind, and I'm so blessed!
This denim romper was perfect for the beaches in Florida! It was easy, cool, comfy, and so fun to accessorize with this pompom hat and Birkenstocks!
Shauna….XO