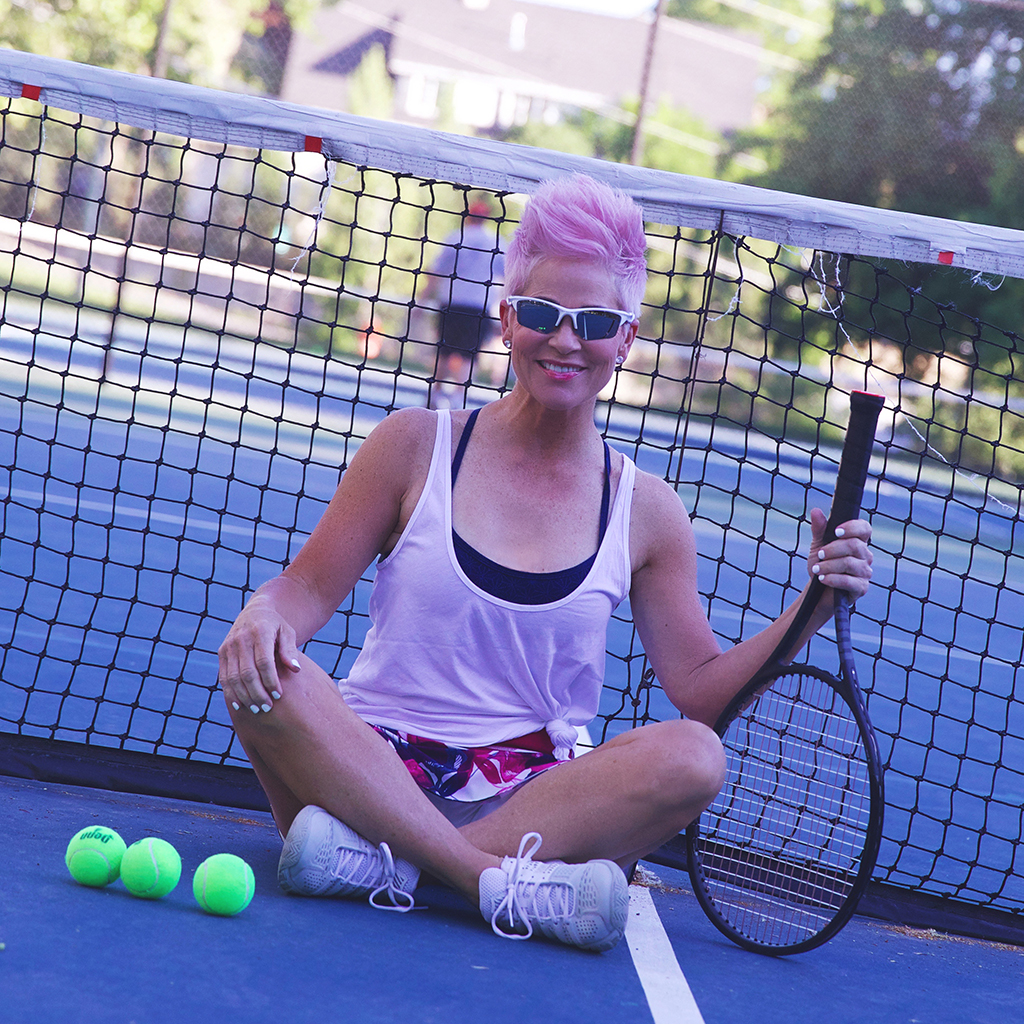 Tennis Over 50 is so much a part of my life. I have been playing and competing for years, and look forward to it every week. However, I haven't had the hours on the court that I used to get, before my blogging days. Last year I missed the whole year due to a complete ACL reconstruction. Summer is always the pinnacle of the season as we compete to get to Districts, which then moves on to Sectionals, and then on to Nationals. I was able to compete at Nationals several years ago as a 3.5 player. Now I play 4.0 and have loved playing on several teams….one being a "senior" team! Seriously friends, I don't feel like I'm old enough to be considered a SENIOR!
This weekend my team competed at Districts. We had three matches to get to the finals. We were so limited in our numbers, but managed to get all courts covered. I wasn't successful in any of my matches. It was such a downer! I made way too many unforced errors, and didn't play how I wanted. Sure there were great points and amazing shots…..even from me. But a win is a win, and I'm out there ALWAYS to WIN!!!
Do you play sports, and if you do, do you like to win? Well, that sounds like a stupid question, doesn't it? I would think ANYONE would only want to win. But honestly…if I lose, and I know I played my best tennis….it's not as tough! And It's much easier if I know I went for EVERY shot and played aggressively and with confidence! I played like that for the most part, always believing I could win, but when you're up 5-2 and lose that set, it's a deflator to your confidence and really hard to fight out of.
I guess it's best to just try and learn from your losses. Learn how you can do better. Learn to believe in yourself more. Learn and recognize weaknesses in your opponents. I wish I had all the answers and I could come up with better strategies. But for now….I will look forward to my next match!!! Tennis Over 50 keeps me alive and connected with great friends, and I hope I can always play and compete with CONFIDENCE!
Shauna…XO