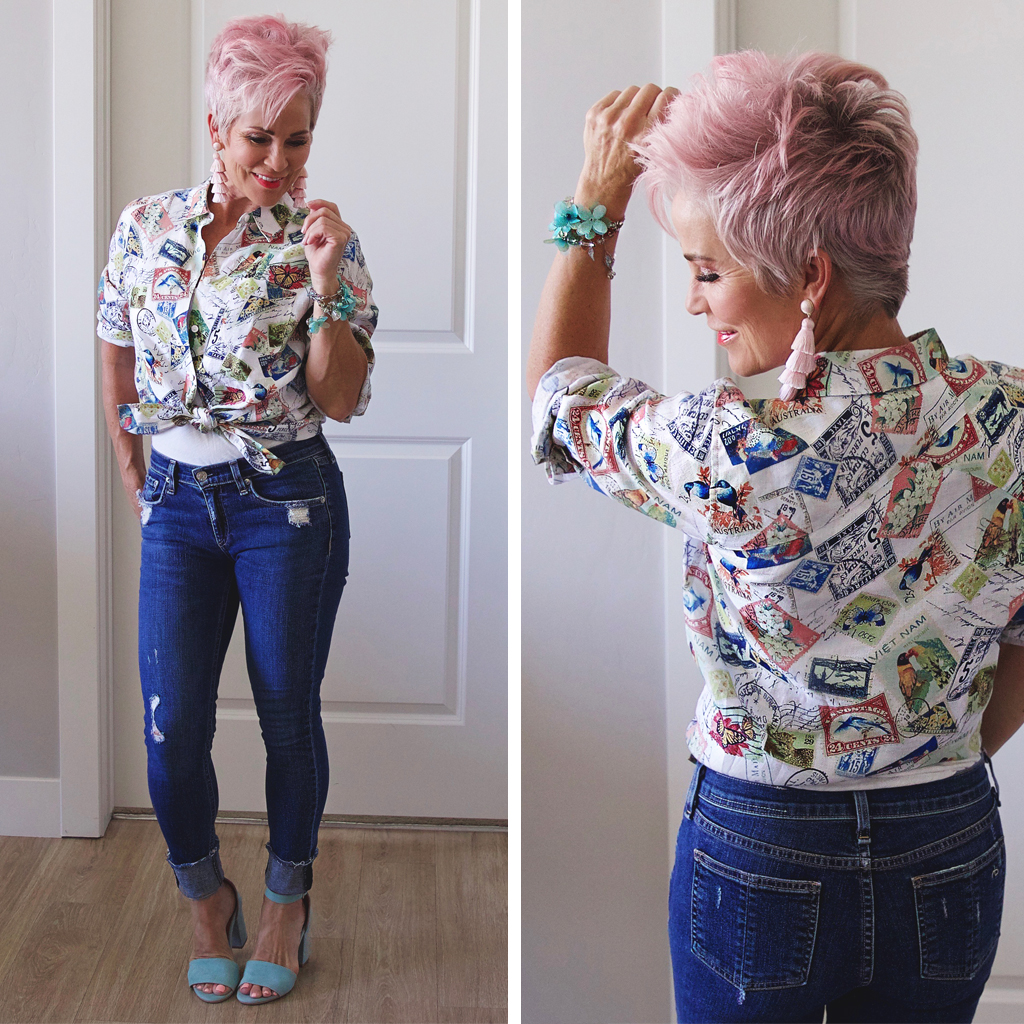 So lets talk about this shirt…..it's one of my finds from Chicos while I was in Florida. Isn't it cute? It's called the STAMPS shirt and is linen! I think the print is so whimsical and it has such fun colors!!! I wanted to show you how to style it three ways! I loved the way it looked here, tied up with my dark rinse jeans. I added the blue suede heels to dress it up some. It's a fun shirt to pull out different colors to work in to the rest of your outfit. I also pulled out the pink in my earrings and some more blue in the bracelet. My bracelet is actually a necklace that's wound around my wrist a bunch of times. Do you do that? I do it often with my longer necklaces. It just gives you another way to wear them!
Some other ways I'd wear this shirt are linked below.
For the office…
For the weekend…
And my look here..
By the way, RAG & BONE is having an amazing SALE right here! LOVE their jeans! That's what I'm wearing here. Great fit, variety, and quality! CHICOS also is having some great SALES going on too, which you can find right here! I would love to hear whether or not you like having the different ways to style, linked up for you to either just look at for ideas, or to shop. Please let me know!
Shauna XO