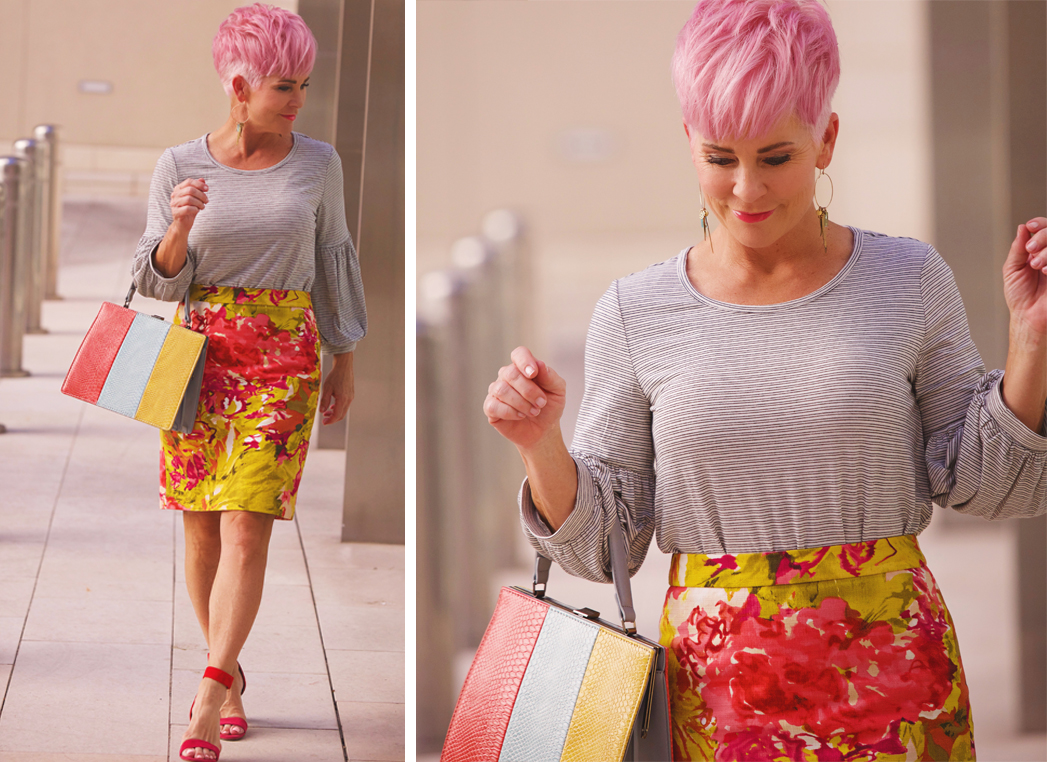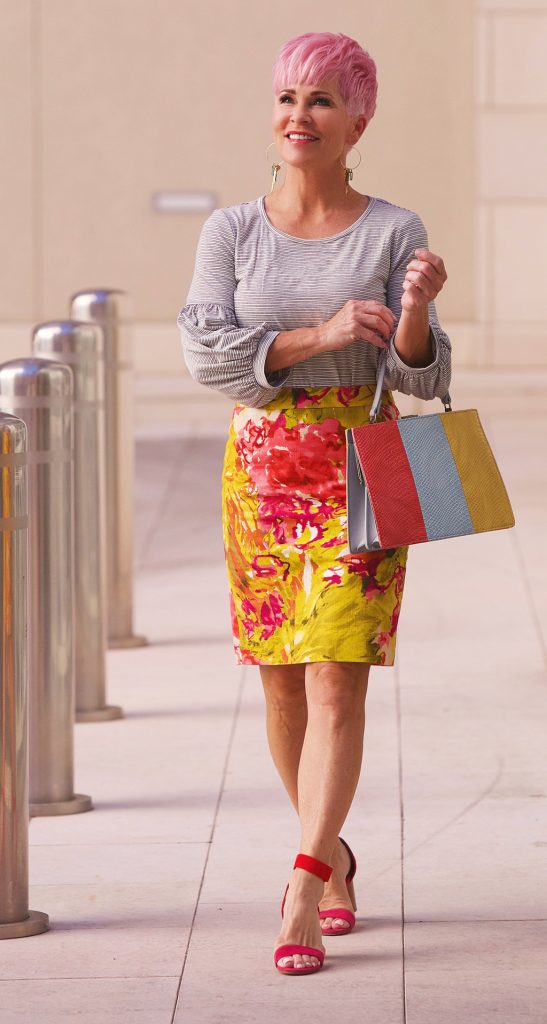 Happy Sunday everyone! Before I talk about pencil skirts and statement tees, I first wanted to say to all of you subscribers to my blog….you should be getting your very first newsletter from me this morning. Please let me know IF you do, and IF you enjoyed it, and IF there is anything in particular you would like me to add!!!!
I wanted to talk to you first about this fun little tee, that I would call a statement tee because it has FABULOUS gathered sleeves!!!! It has the tiniest stripe to it and the softest most drapey fabric and I'm certain it will go with ANYTHING in your closet. Wear it with your favorite jeans, dress pants, or a skirt like I have! It's from DOWNEAST, and would you believe is ONLY $29.99 AND 30% off right now!
And then there's the classic pencil skirt! I bought this at JCrew a million years ago, and still love it…..why? Because of the fun COLORS!!!!! I'm sure I'll be wearing it FOREVER! The big floral pattern makes it so fun to pull in the different colors or mix some different patterns with it! I've worn it with a graphic tee, a crisp white button-down, a black blazer, a denim shirt and jacket, and so much more! A pencil skirt will never go out or style, ever! You can even wear them with a pair of sneakers and look so cute and classy!
Here are some super fun options for this look! Have fun browsing and coming up with your own unique way to wear a pencil skirt!! Have a great day everyone…..wishing you all a RESTFUL one!
Shauna XO