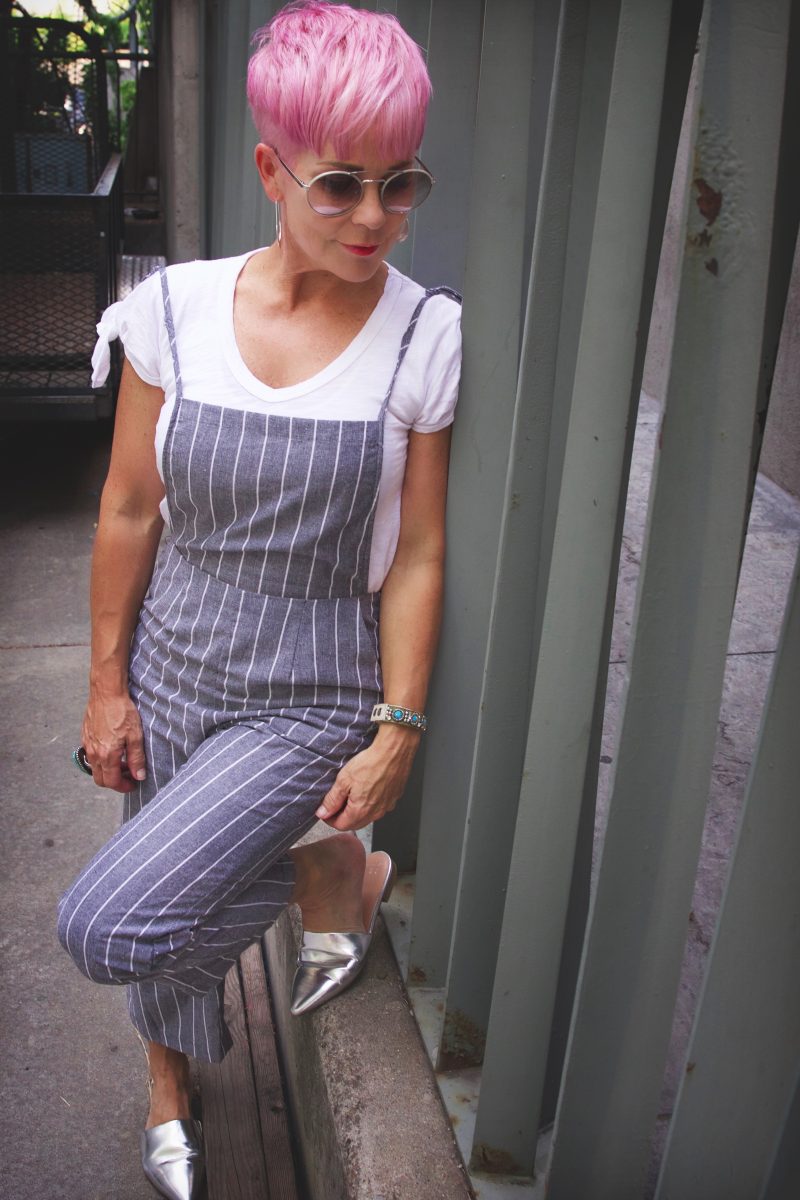 The other day I went in to my Landis Aveda Salon for my monthly cut and refresh on my pink pixie. I always LOVE this day! I look so forward to my hand and arm massage as my color sits, and the shampooing with the best scalp massage, and then the tea is SO GOOD! Every four weeks I go in. I think if you have a short hair style, you must really go in this often to keep its shape.
While I was in there, I sort of spontaneously decided to do something a little different. I had saved a picture on my phone of a really cute short pixie that was much longer on the top than mine and a little bit shorter. I showed it to Harley my stylist and she said, "Let's do it!!!!!" It didn't take much talking at all for me to go with it. After-all your hair does grow out! My hair is heavy and so I was a little nervous how the long top would look.
Do you get stuck in a rut with your hair??? I say DON'T DO THAT! I see women who have had the same hairstyle for YEARS AND YEARS! Mine has been short for most of my adult life. I get bored with it sometimes and so will style it different, or get a different cut, or…even take it pink!!! Changing up your hair style and trying new things can be so much fun! Don't be afraid! Go to a good stylist and take a picture of what you want and go for it! It can be so invigorating!!!
Anyway…..it turns out I LOVE this new look! It's different, and easy to style. In fact I had it done five days ago, and haven't really done anything to it since then!!! That's how LOW MAINTENANCE it is. If I had to spend more than 15 minutes on my hair I'd go crazy!!!! This is seriously less than 10…..sometimes 5! Harley does such a great job for me! She knows my hair and exactly what it will do and how it will take color. That's invaluable to me!
This is what I use to STYLE!
Smooth Infusion  |  Control Paste  |  Shaping Wax  |  Air Control Spray
Shauna XO