My jeans can be found right here! This is a new brand to me and I love them! But the tee…..is super, SUPER good! It's the softest and so drapey!
My Journey With Turquoise started a long, long time ago. My mother has always LOVED turquoise. I remember as a little girl seeing it on her and LOVING the color! It was bright and vibrant and so pretty…..and interesting how still to this day, I'm drawn to the brightest and most vibrant colors! My mom still loves her turquoise jewelry and so do I!
The first amazing piece I ever got was when I was in Santa Fe one year. I bought a really chunky amazing ring. You'll see it often in my pictures! This fabulous necklace I think I bought while I was traveling. So I've always been drawn to it, and it just seems like it goes with EVERYTHING!
So when I came across a turquoise shop in Southern Utah, and became friends with the owner, Jim, I was beyond excited!!! As we chatted we decided it would be a great idea to work together! So, we began talking about how we could make something happen. I met with him and pointed out all my FAVORITE one of kind pieces in his shop. He agreed to let me sell them to you, through my website, at 50% off of suggested retail!!!!! AWESOME……for me and for YOU!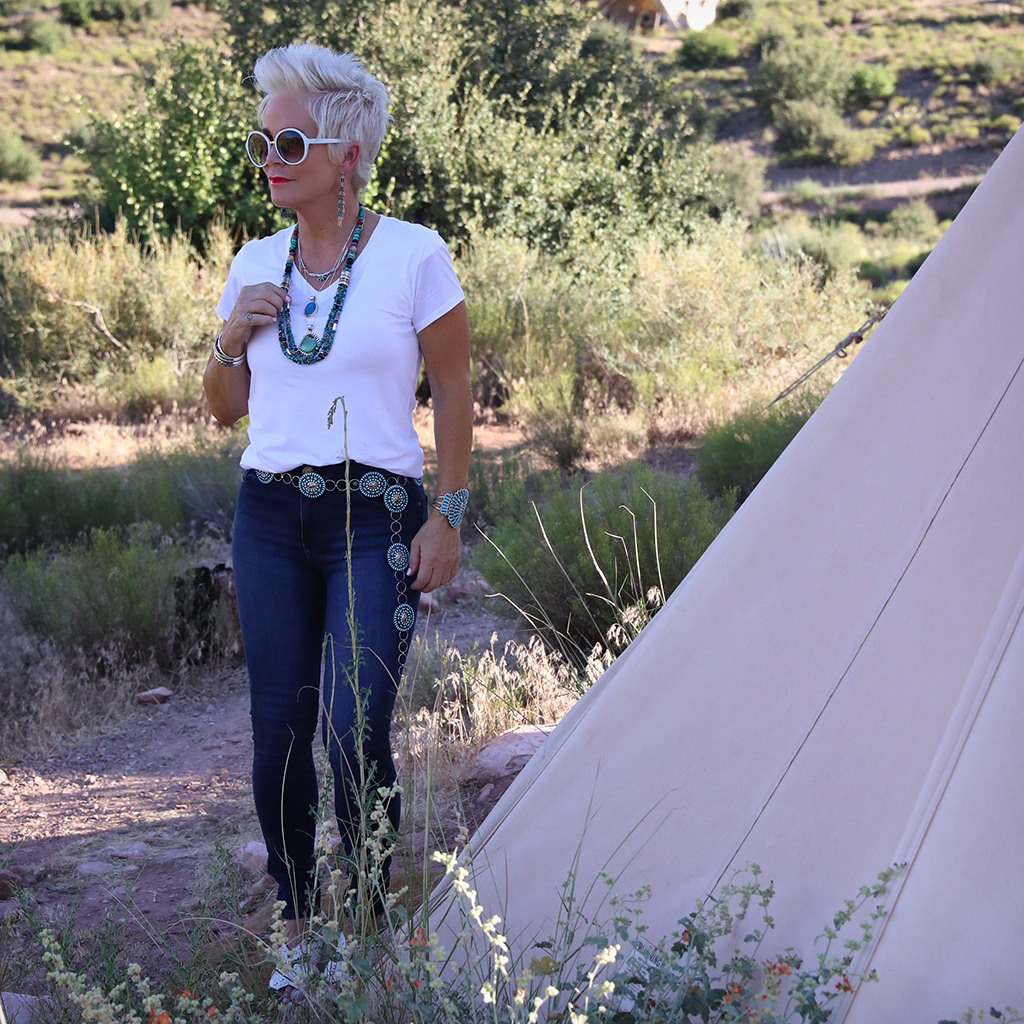 You can see these pieces and their INCREDIBLE PRICES right here. Or….when you go to my site, along the top you'll see SHOP CHIC. Click on that and ALL these pieces along with my #ladyboss tees will be listed there. I will soon be putting up more things like, sunglasses and scarves and lipgloss! New EXCITING THINGS coming!
If you LOVE turquoise like I do……….DON'T miss out on these FABULOUS pieces of turquoise jewelry. You won't find a better deal!! And another really cool thing to think about, is how you are helping the Native American Tribes. These pieces are mostly Navajo, but this one and this one are from the Zuni Tribe. I'm hoping to visit them on their reservation very soon, and do some personal stories of them and their craft! They truly are artists and fantastic ones too!!!!!
And so my journey with turquoise continues……….
Shauna XO