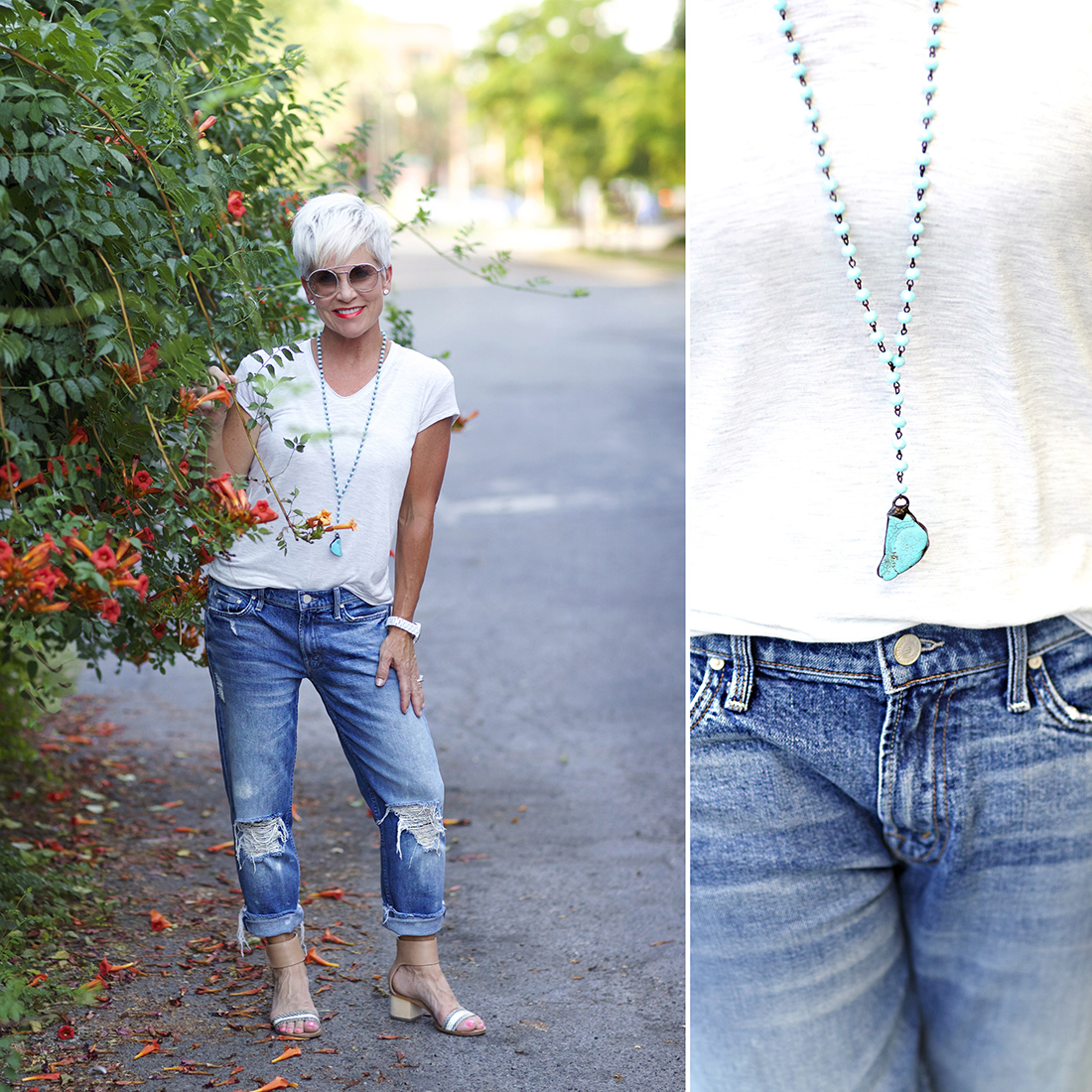 I may or may not be styling these distressed jeans
in a more dressed up way tomorrow!
Continuing with my thought of showing how to style a piece of clothing,
in more than one way.
This week I picked these super distressed pair of MOTHER jeans.
Today they are dressed down,
and tomorrow they will be dressed up!
Do you think you could REALLY dress up such a roughed up pair of jeans?
Stay tuned!
jeans- MOTHER from Anthropologie
tee shirt- Vince
sandals- Anthropologie
sunglasses- Prada
xo