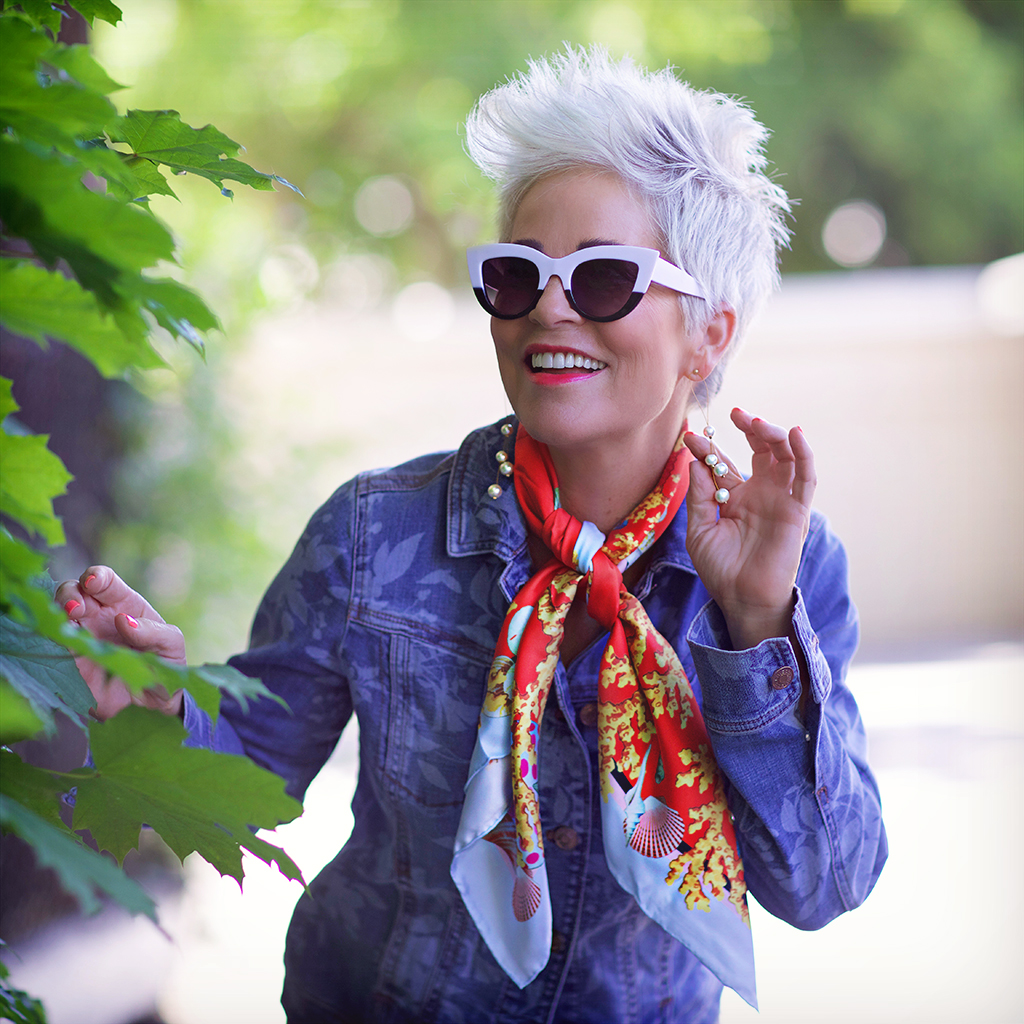 I've always felt like ACCESSORIES can change up your look faster than anything else! And….CHIC OVER 50 accessories are going to be available very soon! I just wanted to give you a teeny tiny sneak peak as to what I'll have available for you!
MY ADORABLE DENIM JACKET is gone, but you can shop this brand right HERE!
My top accessories are most definitely sunglasses, earrings, and scarves! So….that's what I have here! These SUNGLASSES are INCREDIBLY CUTE….wouldn't you say? They are sturdy and sassy and chic for sure! I would wear these all year long, and the style will go with any face shape! They would be so cute with your neutrals OR with all of your bright fun colors!!!! You'll be seeing how I style these in the weeks ahead!
And then there's this scarf! Aren't the colors vibrant and fun for summer? You've seen me wearing scarves in probably every possible way. As a sarong, in my hair, around my neck, and as a belt! This one is nice and big and so the belt idea will be coming next! With white jeans??? Fabulous!
And lastly the earrings! They make such a subtle statement with the dropped pearls….just so delicate and feminine! You can wear these all dressed up or with your grungiest most relaxed jeans!!! They are different and fun and ones that will ALWAYS be in style! I love these!
I'm working on my SHOP CHIC section here on my website now. It will have these as well as a few more treasures. Also, it will have my fabulous Chic Over 50 and my #ladyboss tee shirts as well! Here I am in Florence with SheShe and Jamie in our LADYBOSS tees, and YES…..we did cause a stir! I could have sold them on the street….even the ITALIAN MEN loved them!
Please let me know if you're interested in the #ladyboss tees as I will be taking orders soon!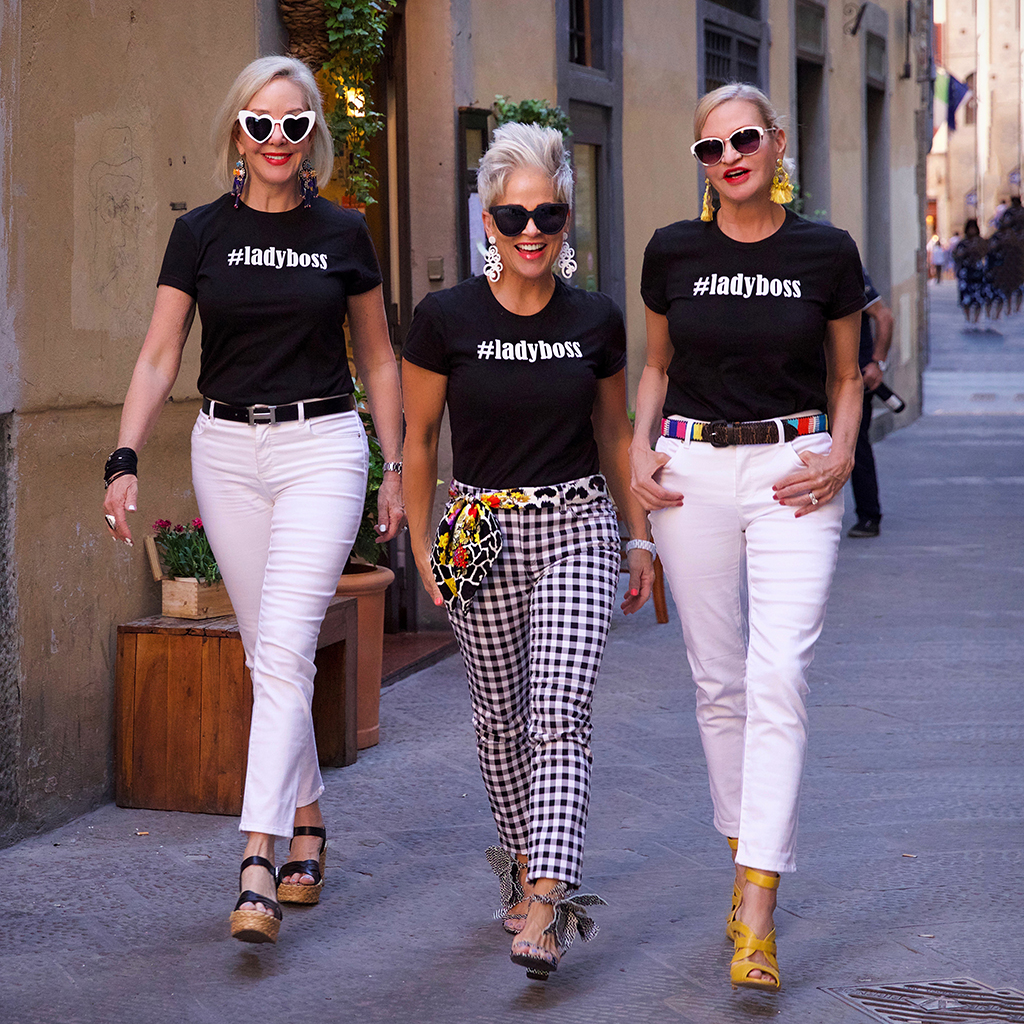 So….get ready for some FANTASTIC CHIC OVER 50 ACCESSORIES….coming to you soon! I would LOVE to know if these interest you, if they are as FABULOUS as I think they are….if you would buy them? They will all be priced at such an amazing price point, hopefully you won't want to pass it up!
Thanks friends….you are such AMAZING SUPPORTERS and I appreciate you more than you know!
Shauna XO