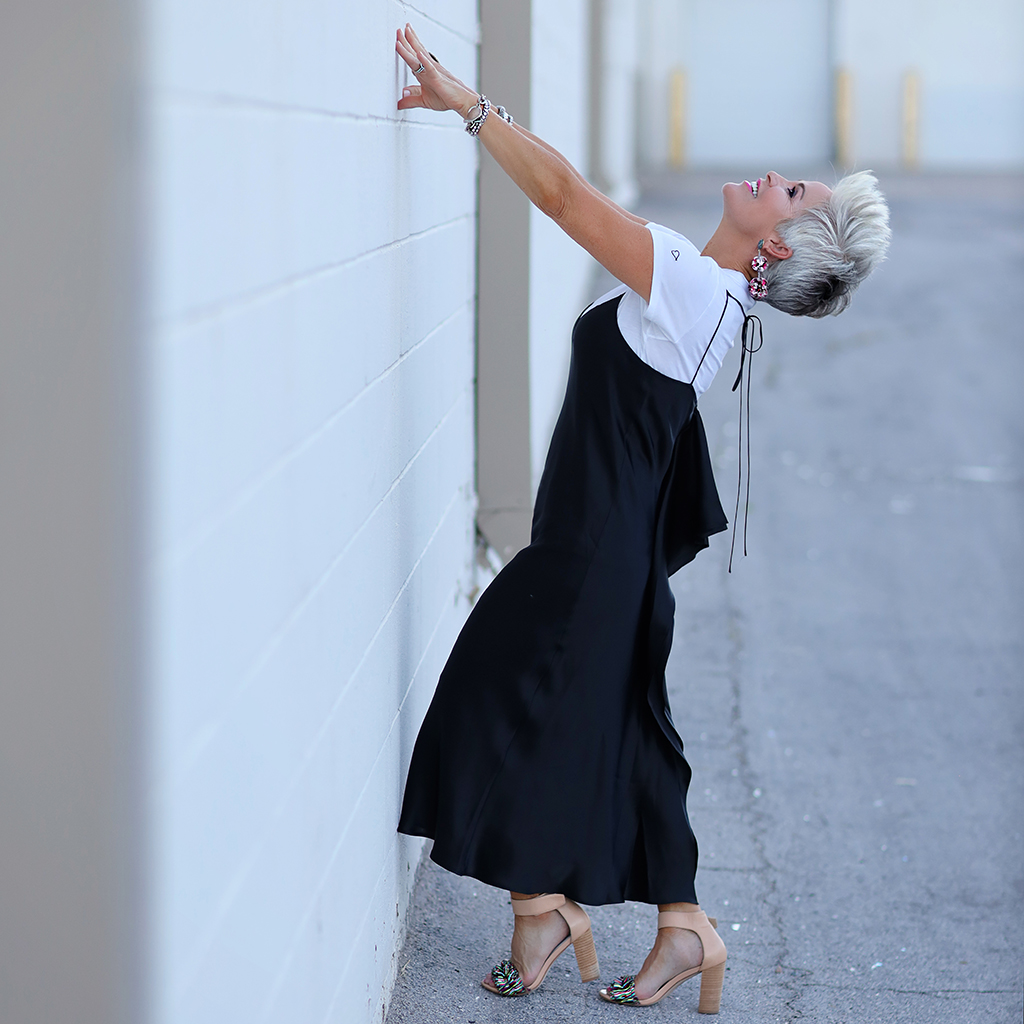 I can't wait to talk to you today about Catherine Gee. I discovered this FABULOUS designer while I was in Santa Barbara a couple of months ago. Learning about her was THE HIGHLIGHT of my trip there! Remember THIS jumpsuit that I wore for my BIRTHDAY POST? This is her design. Her pieces are special and timeless. I'm so impressed with her brand! This blouse is from Catherine Gee as well and is TO DIE FOR! I LOVE it SO MUCH! You can shop it here.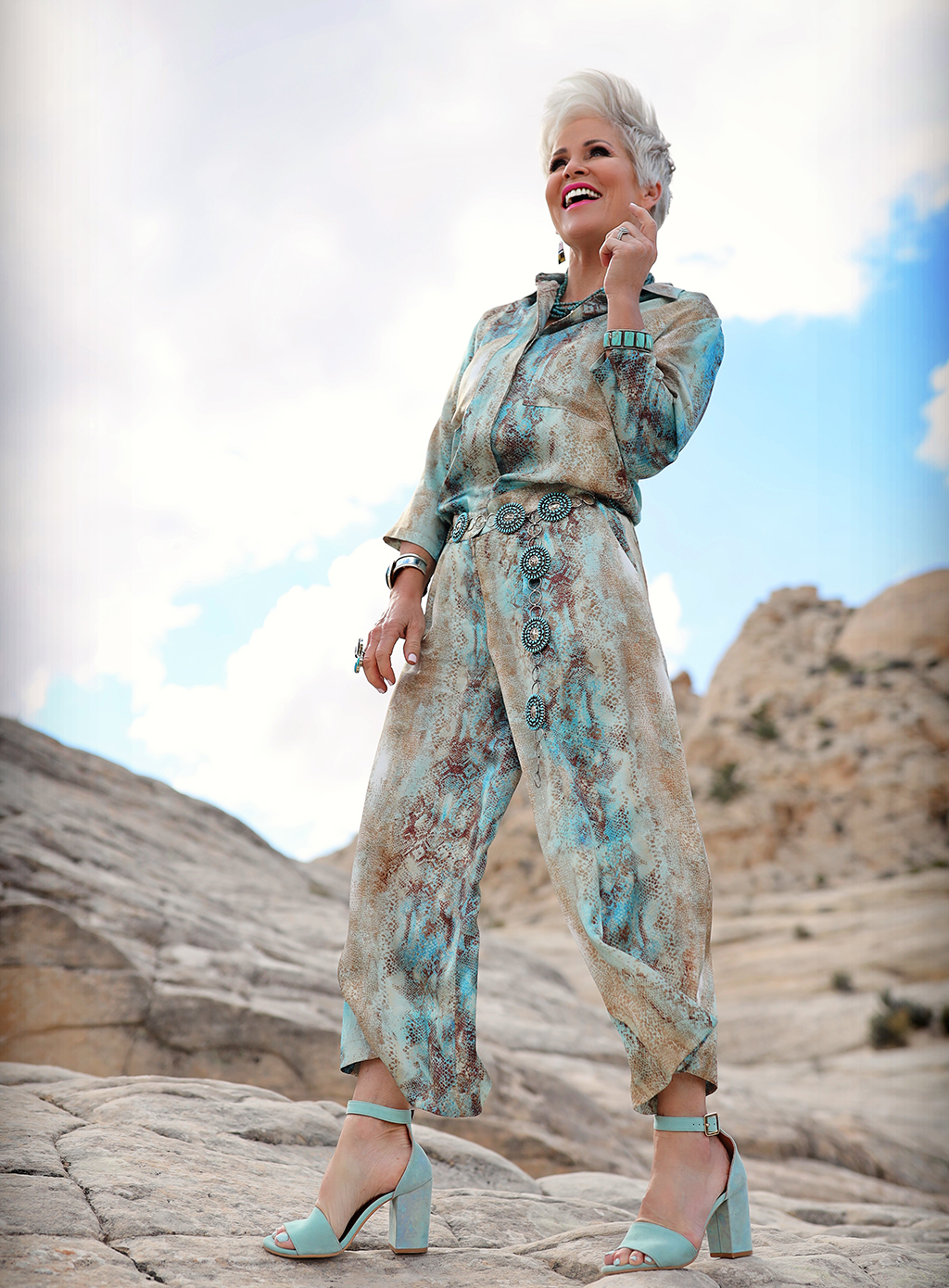 I'm sure many of you fashionistas out there have dreamed about being a fashion designer! I know I have! Isn't it fun to watch all the fashion designer inspired TV programs? I would LOVE to be able to design incredible clothing for women! So I thought it would be interesting for you to read MORE about Catherine Gee with a little Q&A. So…… get to know this incredible lady, Ms. Catherine Gee!
Have you always been interested in fashion? Yes.
How young were you when you knew this is what you wanted to do? I remember being young, maybe 11 or 12 and seeing VOGUE and Harpers Bazaar and falling in love with silk dresses. The draping, the details, the flow. I also grew up watching music videos and the styling and personality through some of these icons like Madonna and David Bowie really left an indelible impression upon me and I understood fashion. I saw it as an armor and also an extension of your personality. Fashion is a form of storytelling and I loved that you could learn so much about a person through their clothes.
When you were a young girl, who were you influenced by? My chinese grandmother, "Nana". I remember seeing silk tops and kimonos in her closet and was fascinated with the oriental details. Not only her beauty but I really think her work ethic is engrained in me too! I grew up in the 90's so that era is permanently a part of my style and aesthetic. My style is less is more, and I also love investing in pieces which make you sing and feel great. Nineties style icons for me are Gwen Stefani, Kate Moss, Chloe Savigny, and Sienna Miller.
Who are your favorite designers? Clare Waight Keller, Zac Posen and Tom Ford. I love Alexander Wang's sense of humor too.
What inspires your designs? The more I tap into the DNA of Catherine Gee and my style, I am inspired by real, everyday women. I look at style and practicality. Pragmatism with a little flair. When I travel, my eyes are always open to how women live and what they live in that makes them feel empowered, comfortable and beautiful. Strong women from all walks of life inspire my designs.
Do you dress up every day? I do. My 'uniform' is a silk blouse with straight leg denim or Catherine Gee Emma trousers with boots or comfortable, cool shoes. It feels good to add color, flair and details to the everyday look.
What is the number one thing you tell women about fashion and style? Dress to enhance yourself. Less is more. Tap into your strength and enhance it with your wardrobe, and color has a lasting impression.
What are your goals with Catherine Gee? My goal is to continue building upon the brand and making women feel confident, cool and sexy in their Catherine Gee styles. The goal is to build a lifestyle brand and continue evolving.
You can see that her fashion sense started very early! And I think it's interesting her first thought as a young girl was her fascination with silk! Her slip dress is her signature piece! And her silk tops are classic and fun! I'm lucky to have both! I LOVE that she said LESS IS MORE! I find that to be so true the older I get! Note the picture of these fabulous pants styled with a simple white tee!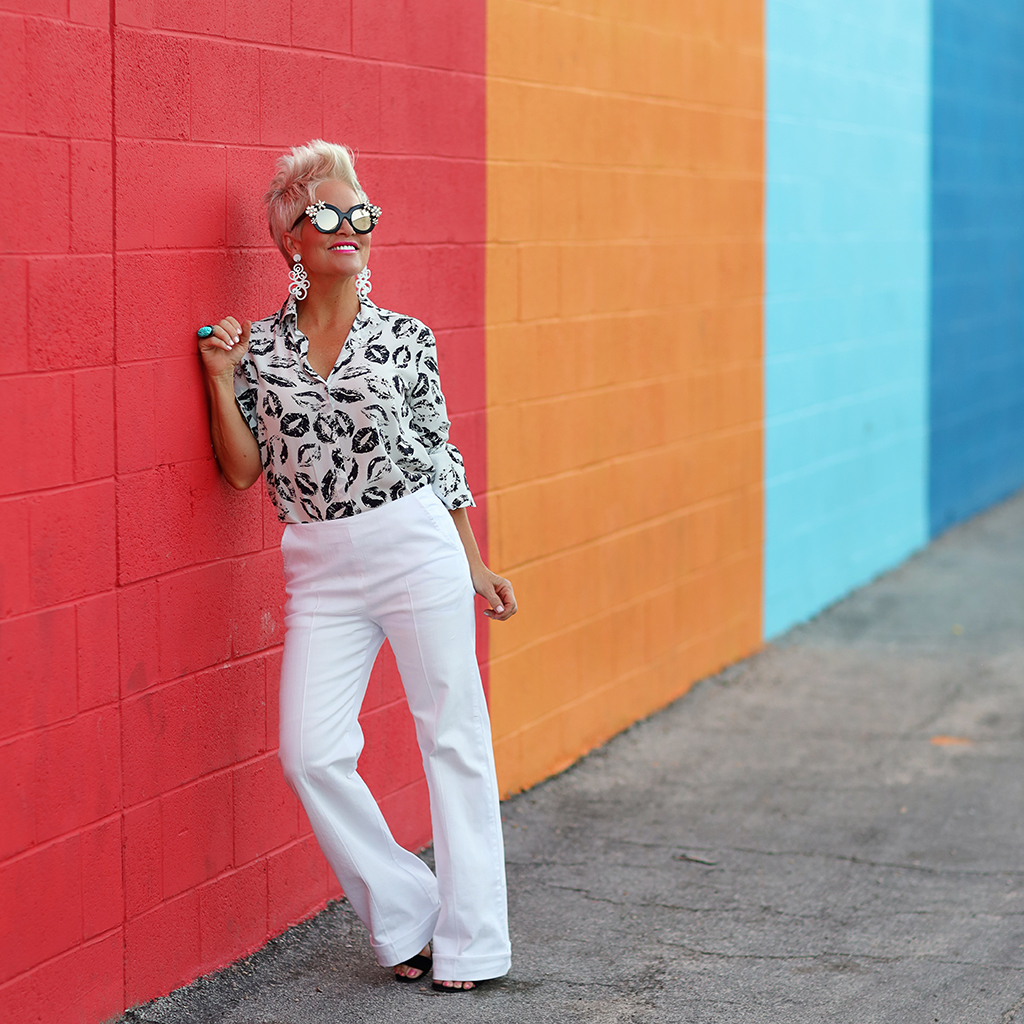 Shirt is HERE ~ Trousers are HERE ~ Tee is HERE
When I was in Santa Barbara I missed meeting Catherine as she was out of town. One day I'd love to meet her. I LOVE women who can claim they are a #ladyboss, and Catherine certainly is! Best of luck to her and her goals for her business!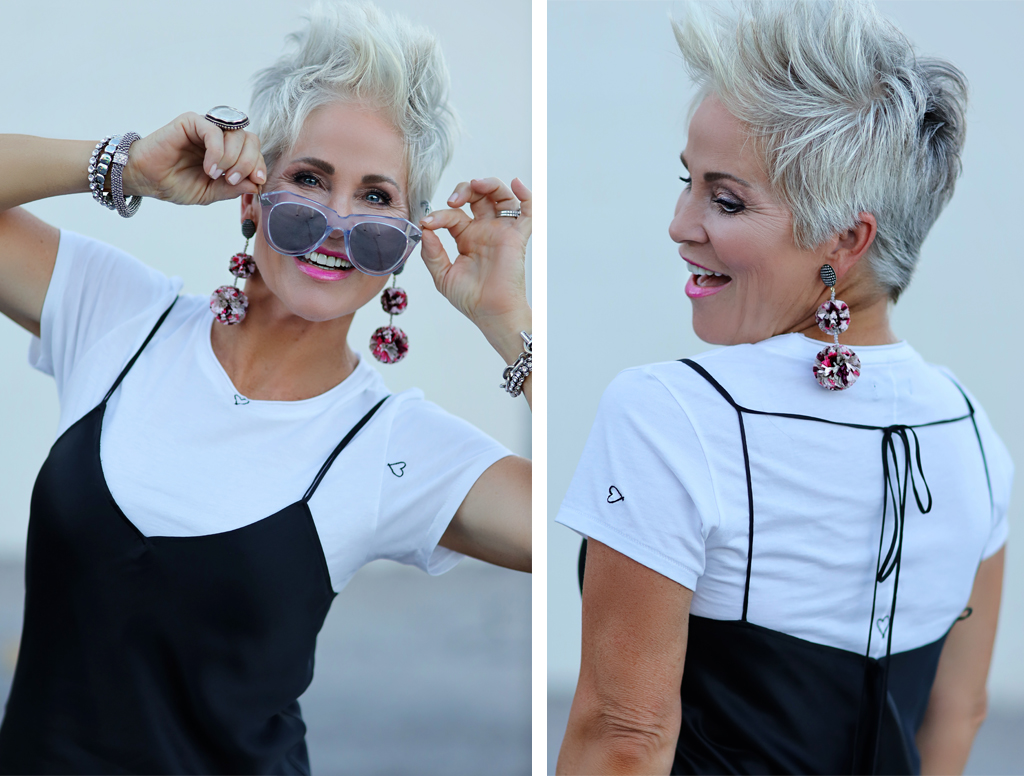 Shauna XO