My JEANS are here. My EARRINGS are here.
My favorite GREEN TOP FASHION FINDS today on my blog, because it just so happens that I'm currently SO IN LOVE with GREEN, and can't seem to get enough! I've said for a couple of years that, there is never enough green when it comes to fashion. I think it's a very hard color to find! So when I came across this while I was in Santa Barbara I absolutely knew it was coming home with me!
A little bit about this designer, Catherine Gee. She is based in Santa Barbara. I just got home from promoting this BEAUTIFUL town. Part of my experience there was to visit her boutique. It took me a split second to know that I LOVED her designs. This top caught my eye right off the bat, because the girl that was working the shop that day, had it on with white jeans. It looked FANTASTIC with the bright white! It's so sleek and flowy and has a pop-over design. It truly is a classic!
As a little girl, maybe 6-8 years old, my mother made me a green dress. It was a bright Kelly Green color, and I always felt so pretty in it. I remember people saying to me how the green made my eyes look so beautiful. That is probably the first compliment I ever remember getting. I always felt so beautiful in that GREEN dress. It's been a favorite color since then!

There's a shade of green for ANYONE! I tend to love the brighter shades. Here are some examples and combinations of greens. Wearing different shades all together can look absolutely stunning! And sometimes it's good to see them all put together like this, to get your creative juices flowing! There are three combinations here…. going from left to right.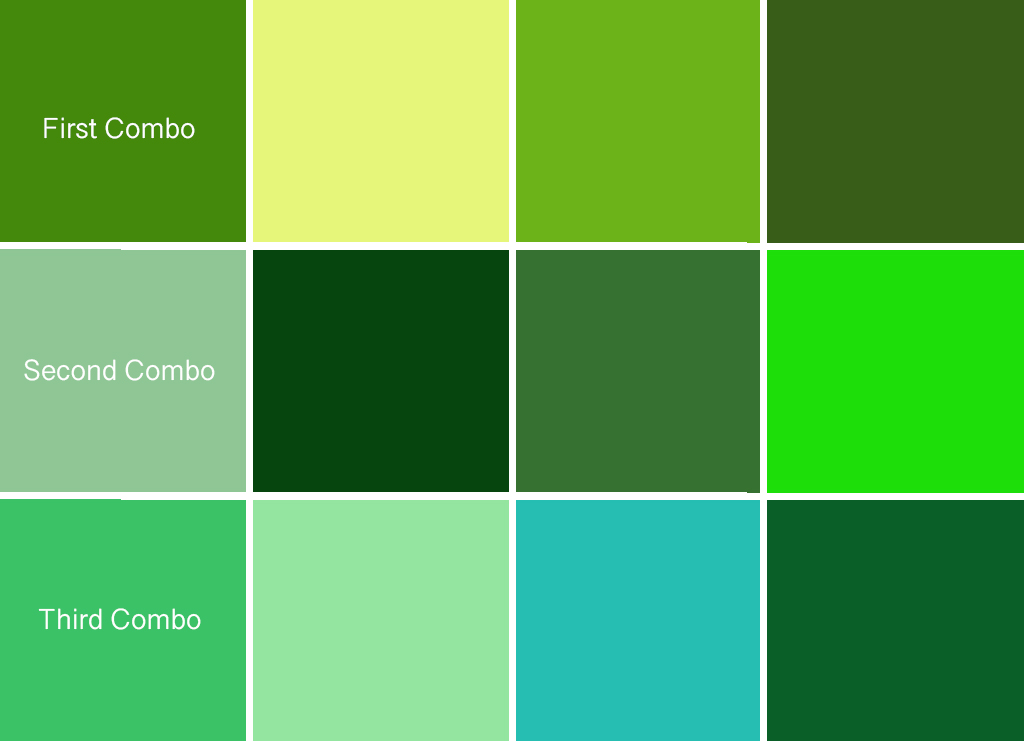 My very favorite of all these is the FIRST and the THIRD. As you can see here, the combinations are very interesting and beautiful together, but also a bit unexpected and out of the box! On the second combination I love the NEON thrown in there, mixed in with the others. But honestly, these can probably be mixed around with each other, more than you'd realize!
Here I've gathered up my FAVORITE GREEN TOP FASHION FINDS for you! How would you wear green? Just a touch or full-on? Do you feel like there's a green that works for you? And what other color could be more perfect for spring! It's so fresh and clean!

Oh! Just one more thing…… THIS would be the outfit I would put in my shopping bag right now if I were to be shopping for GREEN!

Shauna XO