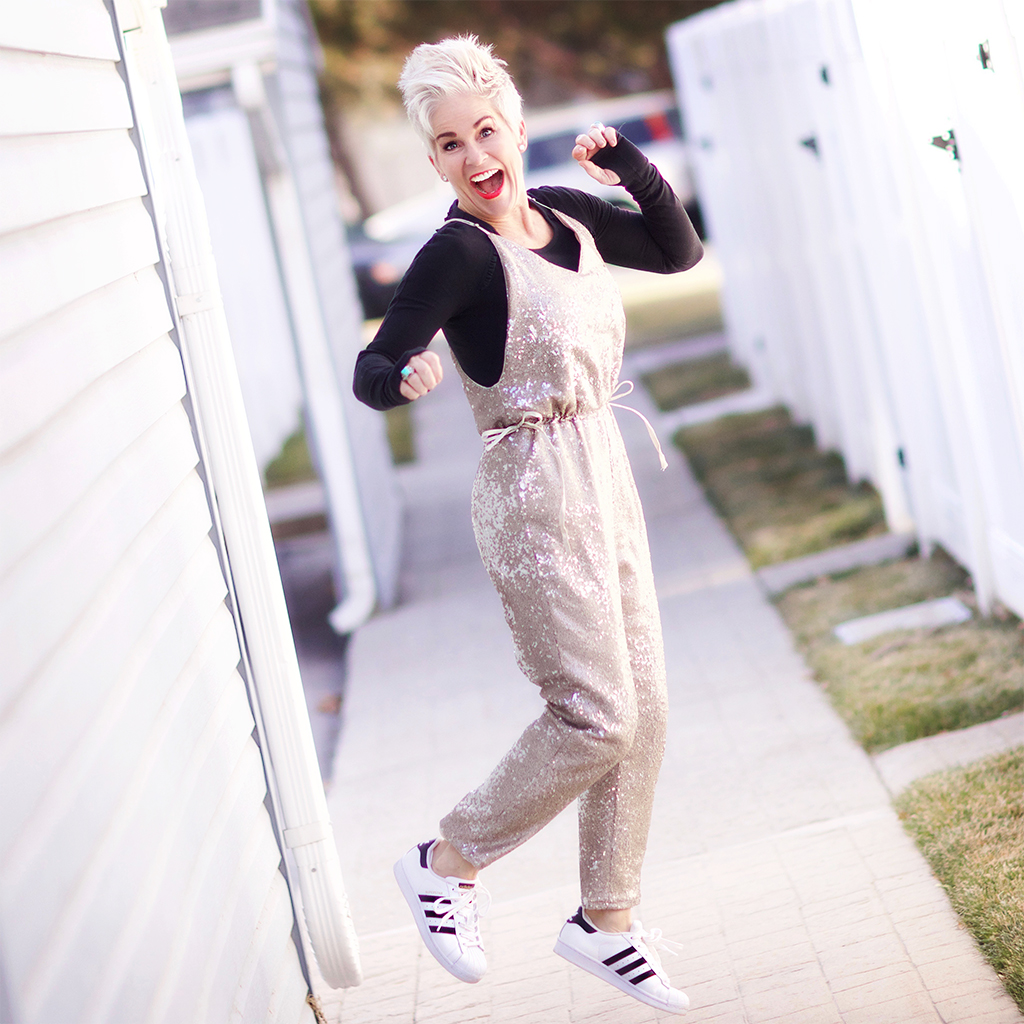 Remember this jumpsuit…..I told you I would style it in a very casual way? I posted it here  styled another way. It could be way more dressed up with a simple silky top underneath and some very high heels, and statement earrings!!! This is my interpretation for all of the celebrating that will be goin down these next few days…..in a casual and laidback way! TIS THE SEQUIN!!!!! Worn with a tee-shirt and some great sneakers, and there you have it! An outfit to cruise around town in, or at a casual celebration! If you're a Grandma like me, it's perfect for a family gathering with your little people! I have five granddaughters and they would LOVE this!
This one is from Free People that I pretty much got for FREE! It has been such fun going through the holidays! I ran across THIS one from Anthropologie that I would love….IF I didn't already have a sparkly jumpsuit! You can shop this look below, even scoring some on sale!!! Lipstick color is Mac Red!
Pssst…..are you thinking about your NEW YEAR RESOLUTIONS, ideas, and goals? I have, and I CAN'T WAIT to share with you one of my MOST OUTRAGEOUS resolutions EVER, on Sunday! It is going to be such FUN! Stay tuned!
Oh! And one more thing……I am going to try and post more on my channel on YouTube,  chicover50! I get the most emails and comments on my HAIR. I've just posted a HAIR video on my channel, in case you're interested! It was shot about a year ago by Kaylor at Kaye Shaye Film. I'm hoping to post more this upcoming new year!
Love you friends! Please stay safe!
Shauna..XO