How do you feel about sequins? I've always liked them ok, in little bits! I have a black sequin dress that I wear to fancy functions sometimes. But I've never worn this many! I normally wouldn't have bought this jumpsuit. It's very trendy and a little "out there"! It seems a little seasonal. But…..I had a $50 gift card to Free People and it was on sale, and I thought to myself, either it will be fabulous, or hideous! When it arrived and I tried it on, I LOVED it! I wore it to lunch with my family and got a response of "WO" or something like that……"YOU sparkle!" I'm not sure what that meant, but it shouldn't matter, right? If I like it then I'm going to own it…..and I did! I've worn it twice already, once this way, and once with Adidas tennies and a black satin tee shirt. I actually liked it better with my Adidas! So I thought what I would do is to style it several ways and show you, how versatile it really can be! Just FYI….it's on sale!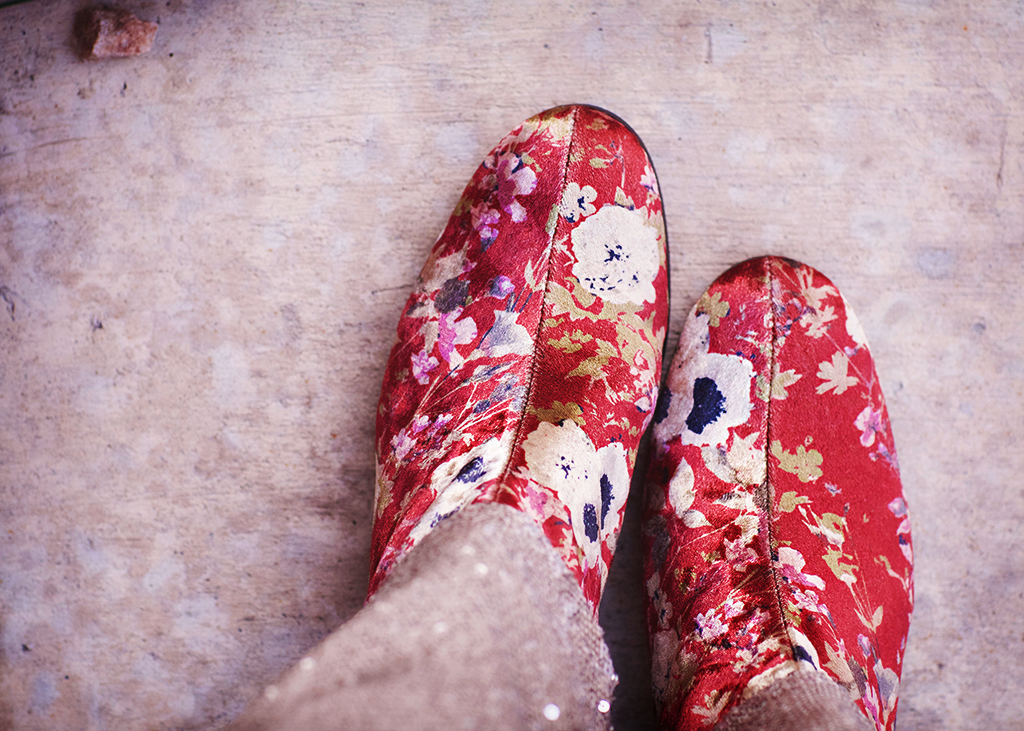 Some ideas I have are with a cream color turtleneck shirt and some strapey sandals. Or with a chambray button-down and booties. Or a graphic tee and converse? What do you all think? We'll see what I can come up with. One of my goals here at ChicOver50 for the new year, is to show things more than one way. This is a big problem with women and their clothing. They only know how to wear it one way! I want to show you how to be a little more creative and learn to wear the things in your closet MULTIPLE ways! I'll post pictures of my ideas for you to see and to weigh in on! And how bout these red floral booties……CUTEST right? I've linked them below, along with my outfit here, and then how I styled it in a more casual way.
http://

Just one more thing friends…..I've linked here all my favorite places that are having sales this weekend. This will be the weekend you'll want to finish up! UNLESS, you want to feel the CRAZINESS of last minute preparations!!!!
J.Crew  |  Madewell  |  Anthropologie  |  Kate Spade
Pottery Barn  |  Williams Sonoma
Shauna…XO