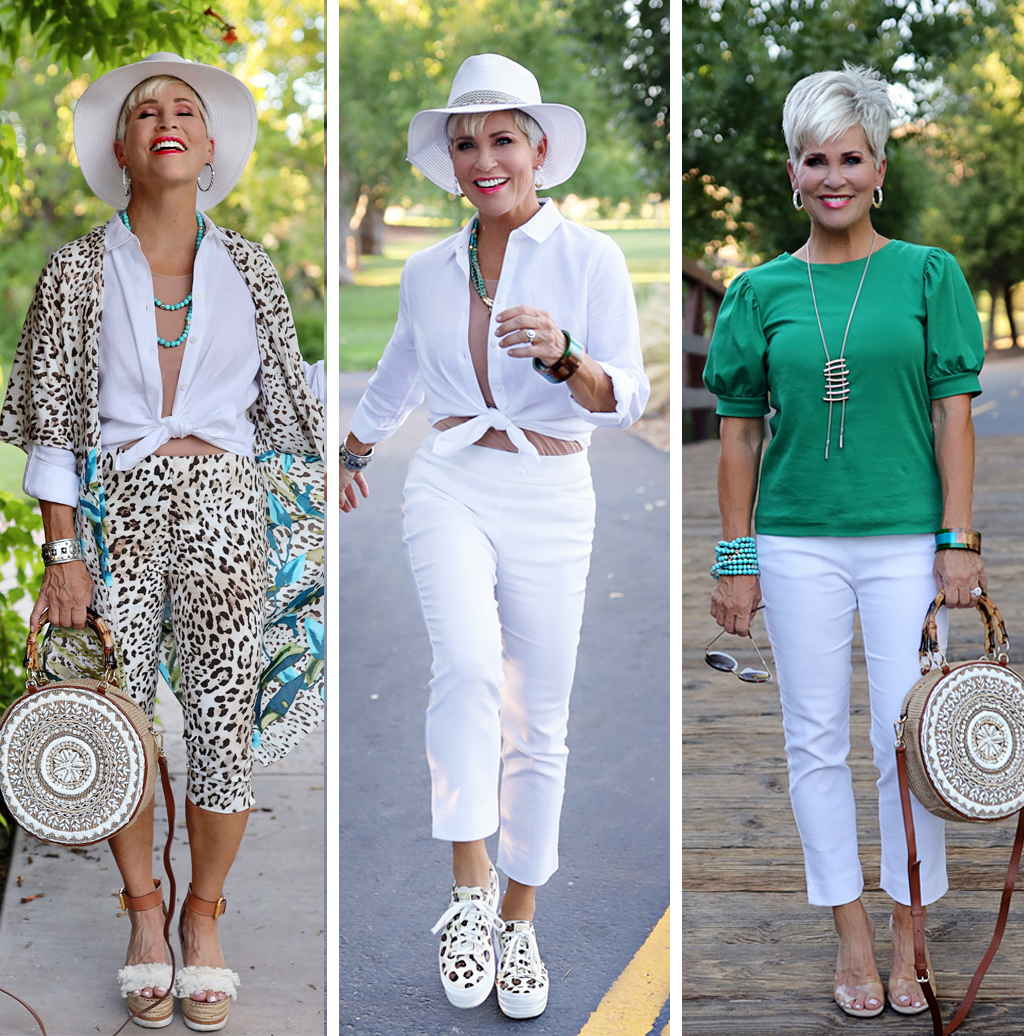 This SUMMER CAPSULE WARDROBE IS FAB! It's all from CHICOS, except the shoes. I've been posting the passed few days on my Instagram, these looks, but let's talk a little further. Capsule wardrobes are THE EASIEST way to dress. If you want simple and fast, it's the only way to go! All of pieces interchangeable, easily dressed up or down, and of course they are all within the same color palette.
When these pieces arrived, I was SO EXCITED. NEVER before have I been more happy with CHICOS STYLES. The colors, the prints, the accessories were TOPS! I've had my eye on this bag for a while now and was so glad to finally have it in my hands! Isn't it ADORABLE? Chicos has the upper hand on accessories, no question!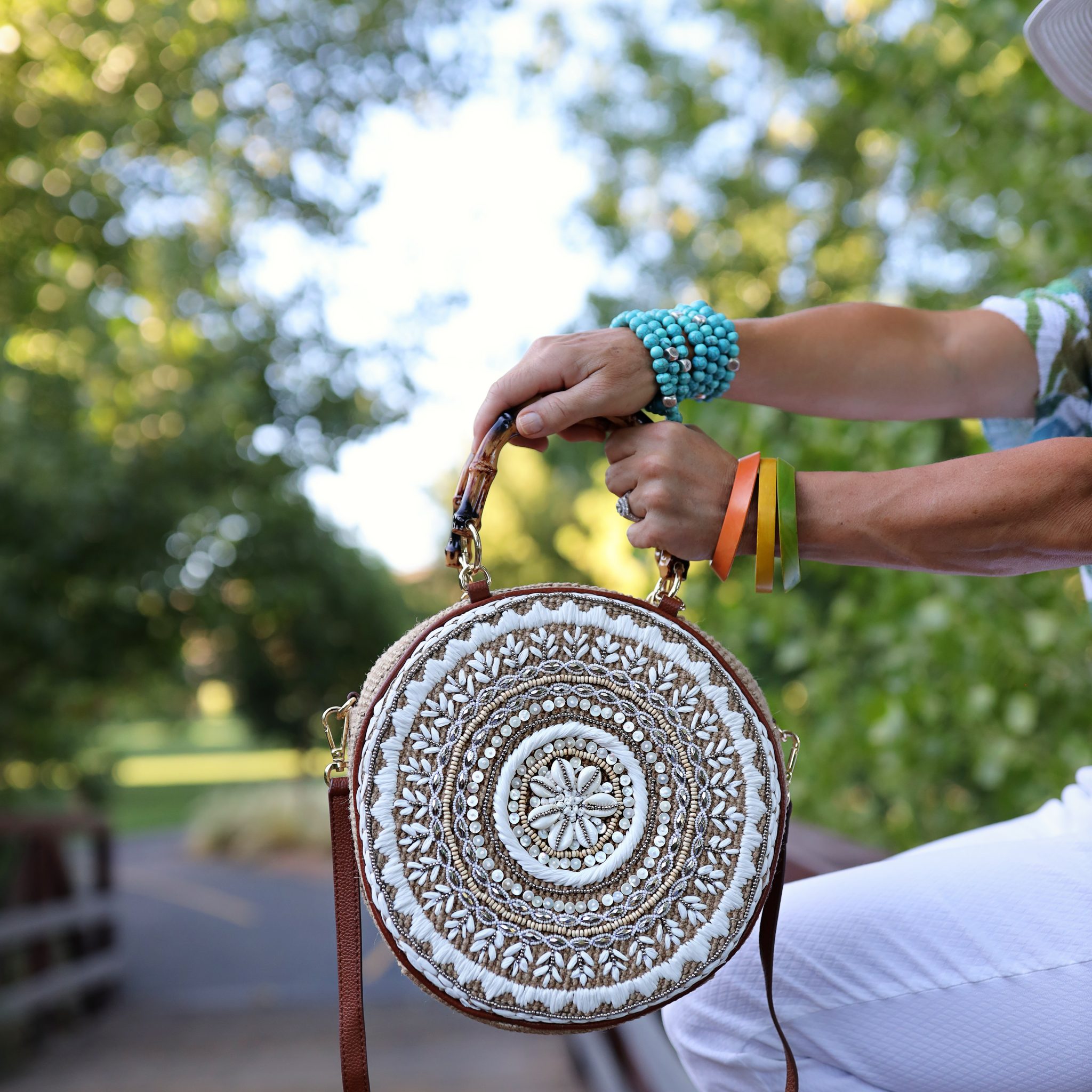 MY CAPSULE WARDROBE!

So about each of these looks! The first one is most WILD and CRAZY! Some would never put the animal print pants with the animal print wrap, but I love to go against the norm! I paired them with Chicos fabulous NO-IRON linen shirt and then ALL THE ACCESSORIES I felt were just right! The wrap is cute open or tied in the front! Wear it with your favorite denim shorts, like I have, or even over a swimsuit for a cover-up! It's absolutely gorgeous!
The second look is with these AMAZING white pants. Why are they amazing? Well, because of the price…. under $30. The fit is excellent, with the pull-on style, and they have an awesome texture to them! I've worn these a couple of times and get tons of compliments! EASY-PEASY for summertime! So clean and bright with the linen shirt!
The third look is with the white pants once again, and then this darling puff sleeve top. I LOVED the green color, but it may be sold out. However it comes in white and black and so sweet with the sleeve design! This is a clean and simple look, and could be changed up with just the shoe choice and accessories!
Now…… how would you style these pieces? What about these ideas below? If you've never considered a capsule wardrobe…. you should! I've only added in one piece….. because it's always fun to build upon an already fantastic capsule! This is the most stress-free way to dress! THIS summer capsule wardrobe IS FAB….. no question! CHICOS does it once again!!!
Just add in a COLORFUL PALM PRINT PAREO…

Wear the CAPRIS with the PUFF SLEEVE TEE and sneakers…..

The WRAP with all white underneath is so fresh…..

Take care friends!
Shauna XO
Related BLOG …. Chicos Linen Style