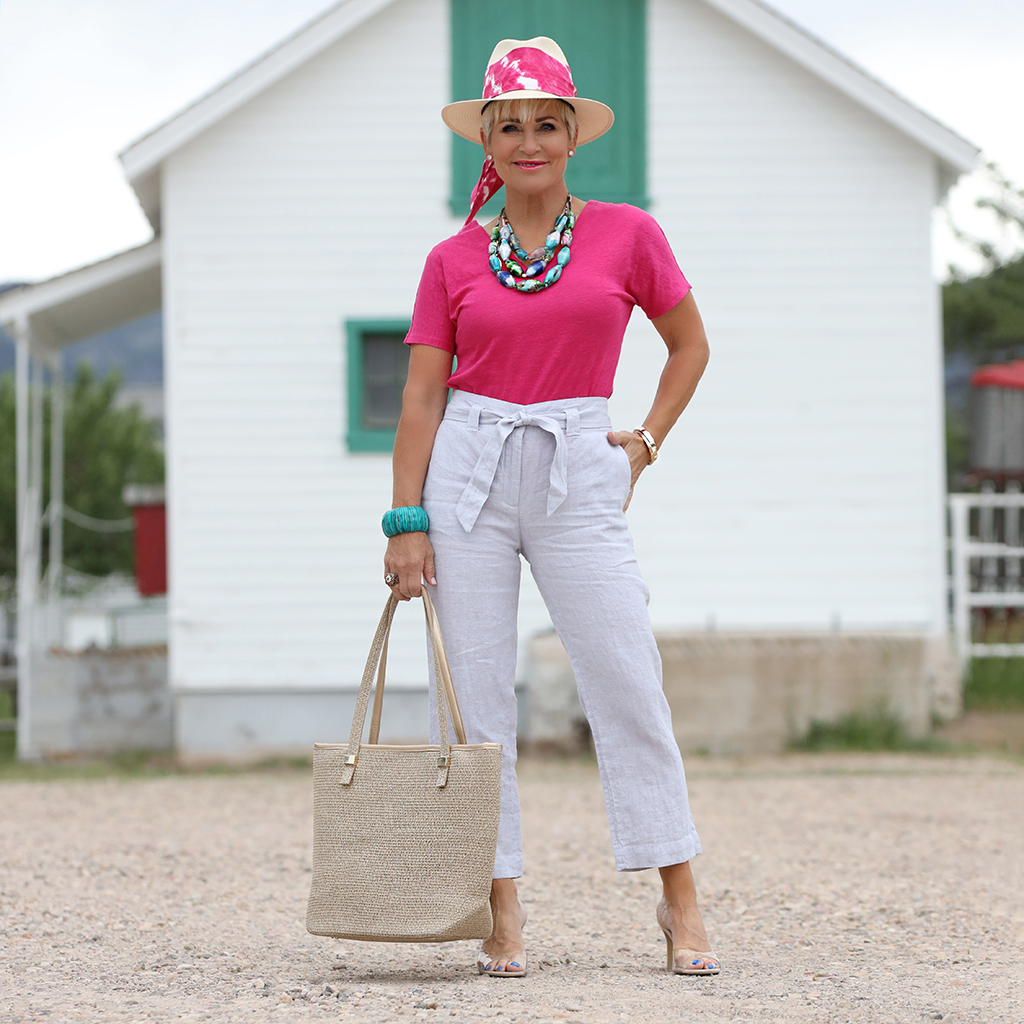 It's all about my CHICOS LINEN STYLE today on my blog. There is so much to LOVE about their linen, it's really very special! Why??? Because they have woven just a hint of yarn in to it which gives it all such a luxurious feel! And linen is THE FABRIC to wear this season! It's cool and comfy and has such a CHIC look about it!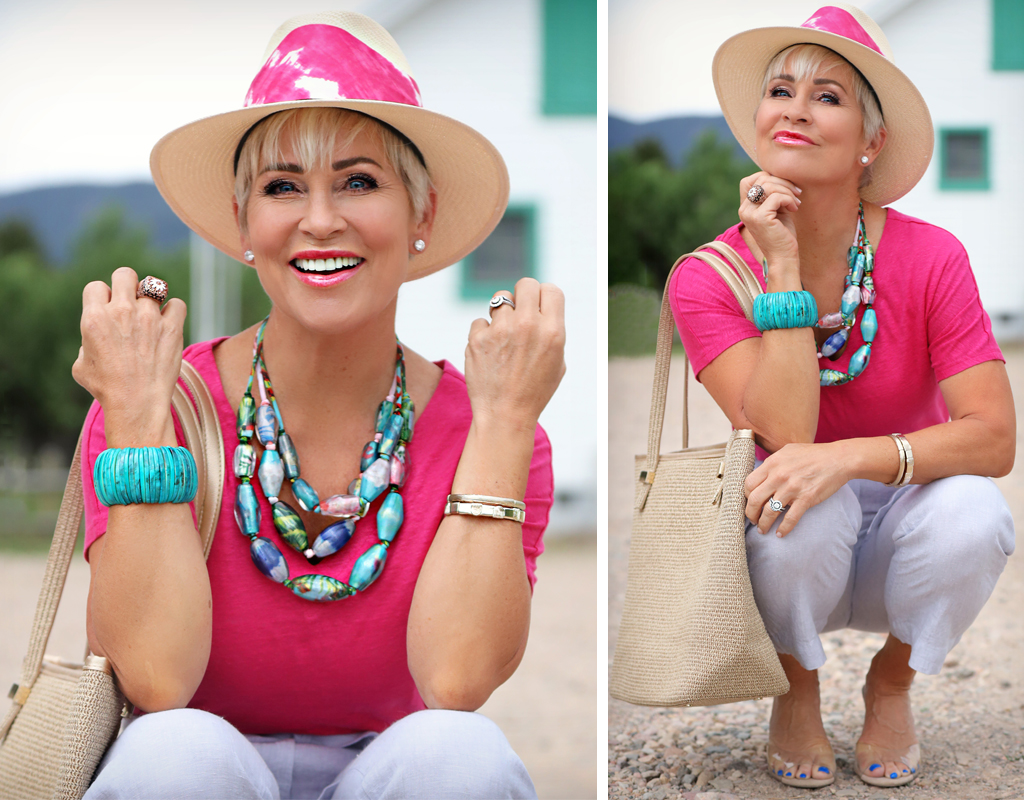 These simple DOVE GRAY pants that I'm wearing above, are SO GOOD! I've dressed them up a bit with some heels, but just as fabulous with a basic tee and sneakers! In fact…. below are the same pants in a blue pinstripe, that I've styled with some glitzy flat sandals! Their LINEN TEES are awesome. They are all cut with a v-neck front and back which is a little something different. As near as I can tell there are 13 color and pattern choices available! Isn't this one FUN?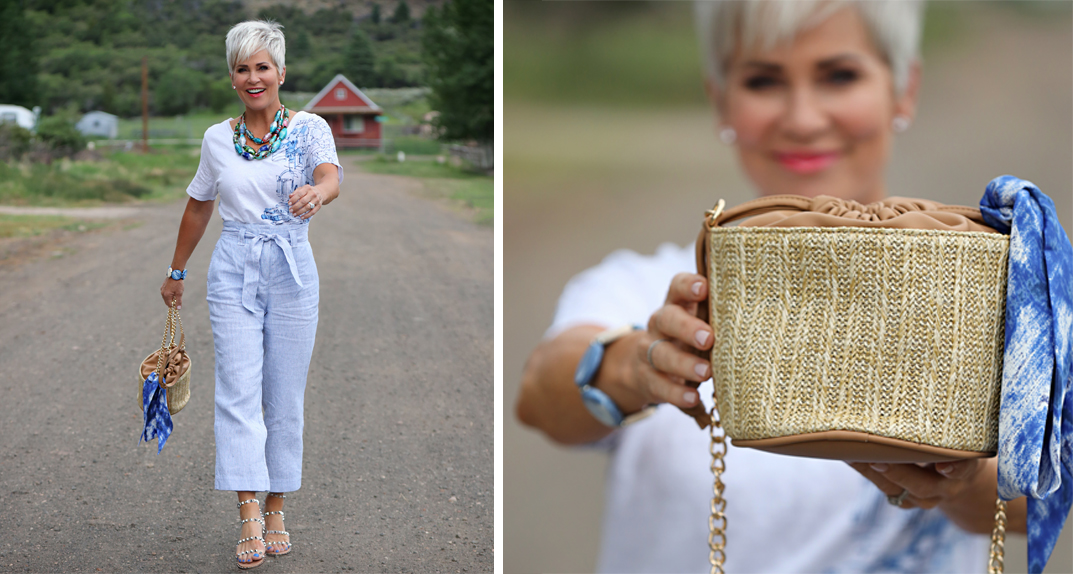 And here below…. these pinstripe linen pants styled with the cute pineapple shirt and sneakers. Dress it up a notch by adding some high espadrilles!

Let's talk about this tunic dress! The colors are TOPS in my book! I think most would wear it open and loose, but it was just a bit overwhelming for my body. I LOVED it with this leather belt…. from CHICOS too! It pulled it all in perfectly. I've also worn the dress over skinny white jeans and it's so super cute too! It comes in FIVE colors including black! Who doesn't need an LBD linen dress for summer?! All of them can be dressed down in a very casual way, and would be cute over a swimsuit or on the beach as well!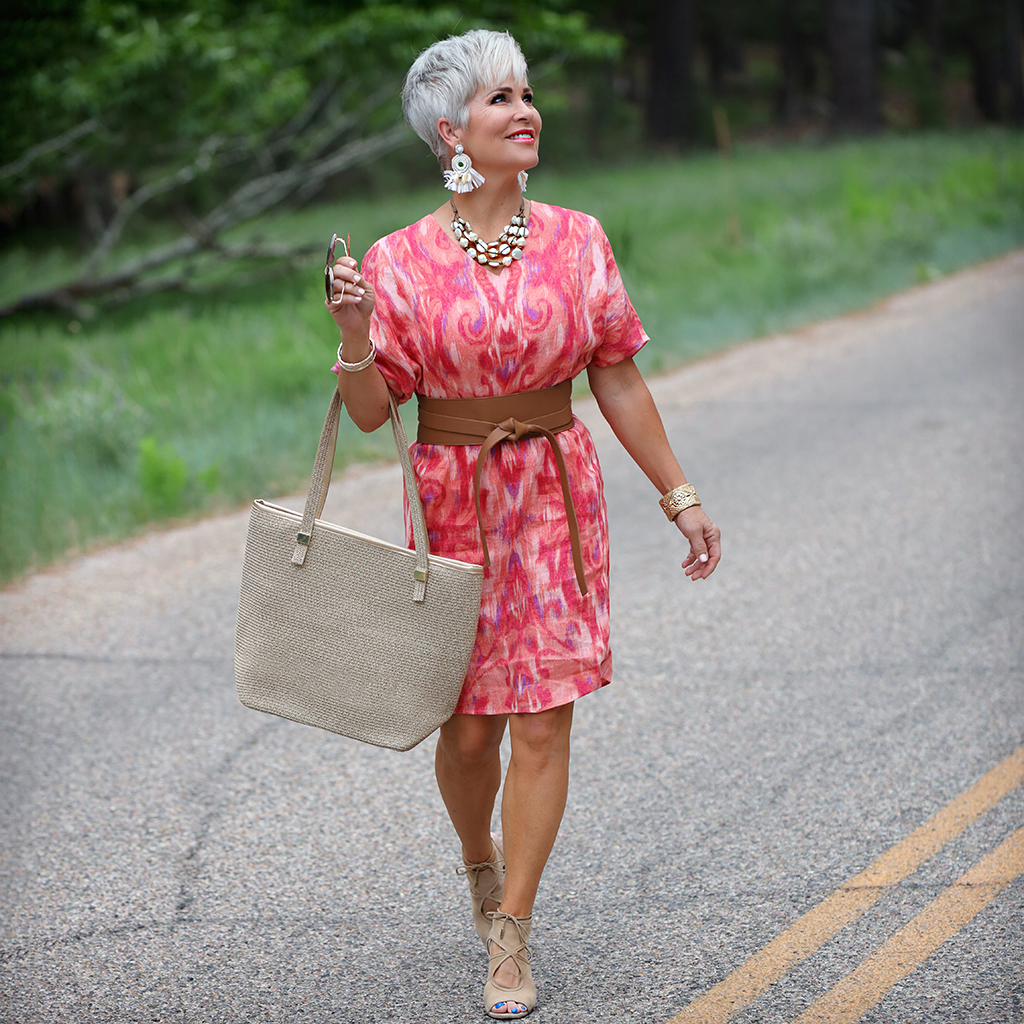 And lastly….. this PINEAPPLE linen shirt!! Isn't it darling (also above with the linen pinstripe) for summertime? I will be wearing this with white jeans, my chambray denim, my jean skirt as well as my white jean skirt, or my navy or white pencil skirt! Again I would take it to the beach and wear over my swimsuit!
One more thing here….. these denim shorts! Are you aware that long denim shorts are all the rage this season? I would say that every girl needs these! I wore them very casually here with my linen shirt, but could you or would you dress them up? Yep, I sure would! Put on your heels and a long kimono and DONE!

So you see all the goodness here with my CHICOS LINEN STYLE! Everything here is classic and timeless! You will be wearing these pieces for seasons to come and year after year! Chicos has a FANTASTIC line-up right now! Check them out right here!
Shauna XO