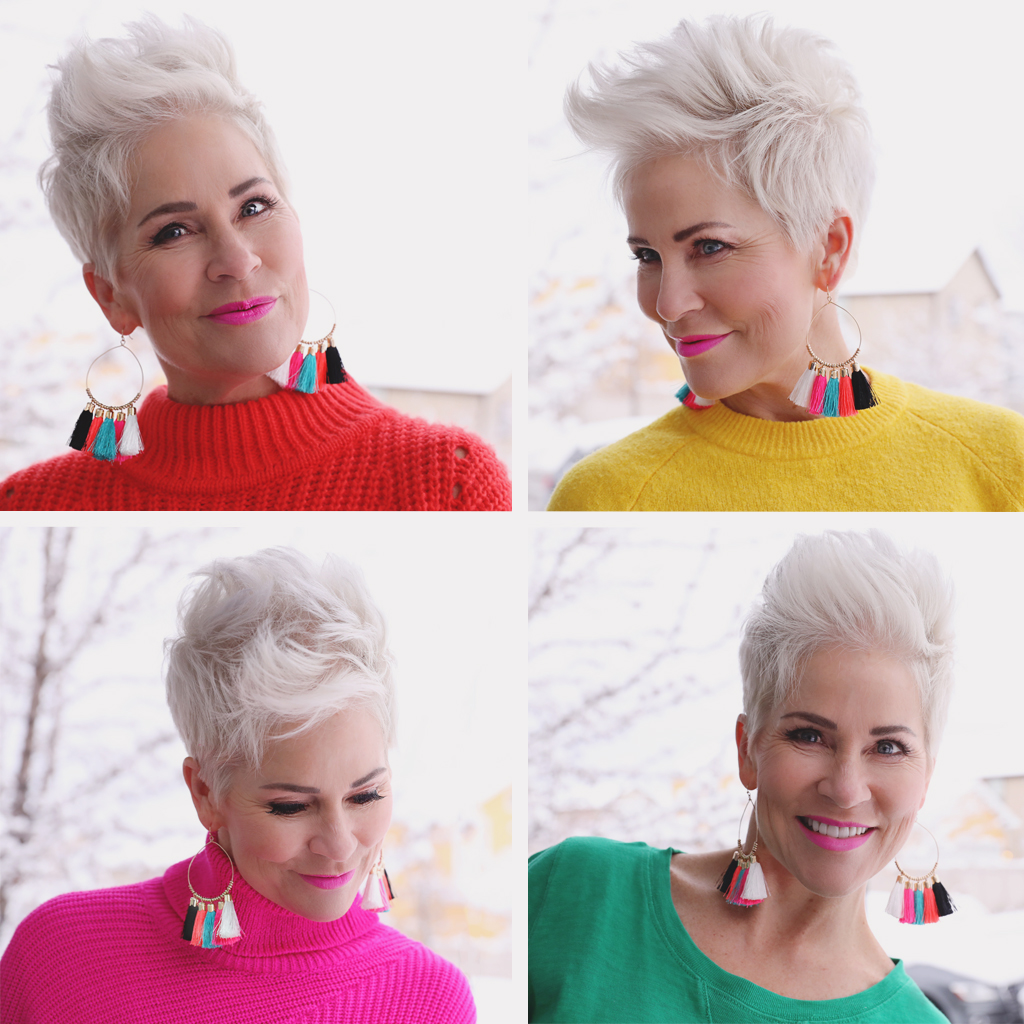 Ever since I started my blog, three years ago, my HAIR has probably received the most attention. So this is another blog on my HAIR…..along with a little bit of NEON, BRIGHT, and BOLD color! And first a shoutout to my LANDIS AVEDA salon here in SLC. They have been so good to me in helping me look my best at all times!!! And I'm serious when I say AT ALL TIMES!
My stylist Harley is SO GOOD at what she does. When you have someone that will take EXTRA time on YOUR hair because it has HER NAME on it…..well that's a GREAT STYLIST! I love this about her! And just the whole feel at Landis Aveda, is SO RELAXING and PLEASANT!
I have many requests to do a video on my hair and how I style it. I've tried and tried, but it never really turns out worthy enough to share. I really, really don't spend more than 10 minutes on my hair. Most days I don't even wash it. I just take what's leftover from the previous day and rework it. I only wash it every four days or so. Washing your hair can be very drying. And my hair has much more texture in it after a couple of days.
The products you choose to style your hair can MAKE ALL THE DIFFERENCE! In this blog here, I've listed my styling products….styling prep, shaping waxes, and spray. I do love this shining and smoothing product. I use it after I shampoo along with the styling prep. That's pretty much it.
Now on to these BRIGHT PUNCHY COLORS!!!!! They are definitely one of the hot trends for 2019, and I couldn't be HAPPIER!!!! These are MY COLORS and look the best on me. VIBRANT is good! I talked about this on my Good Things Utah segment the other day. Remember if you want to try some, but are nervous about color….choose an accessory or lip color!

It's Friday…..almost through with January! Yay!!! Go and make it a great weekend and try some BRIGHT BOLD COLORS!
Shauna XO