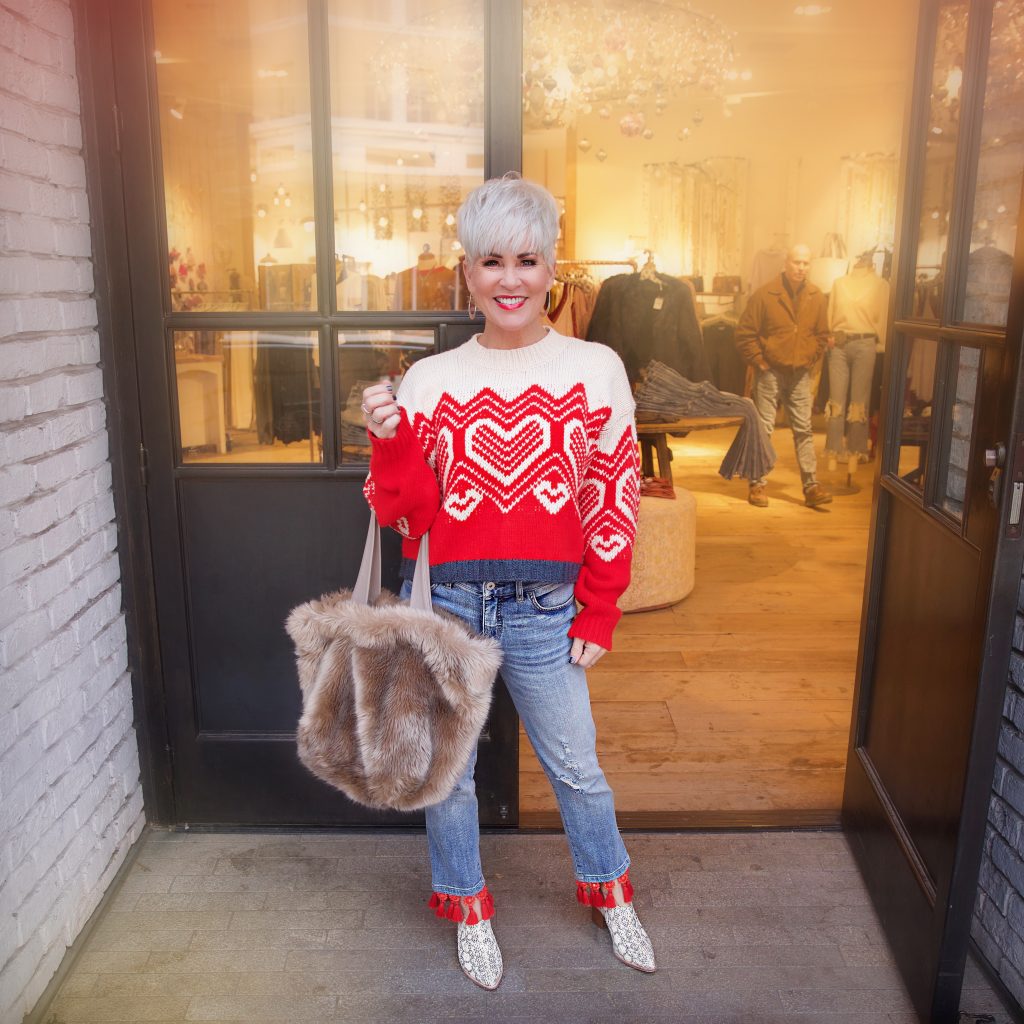 Since I LOVE the idea of sweaters, and haven't created a SWEATER GUIDE yet for the holidays….I thought today I would! In fact….it's a SWEATER GIFT GUIDE FOR THE FAMILY! One of my favorite things about cold weather is the sweaters. I remember living in Arizona for many years and not being able to wear them much. I really did miss that! I have sweaters in my closet that I've had for SO MANY years. This one here is from Free People that I got last year. I love wearing the cropped style with a high waisted pair of jeans or pants. I think probably my favorite style is the pullover style like the one I'm wearing here.
My jeans are from last year from Anthropologie. My fur bag is as well, and love it for fall/winter. You can shop other fur bags here, OR here! These are so cute for colder weather! My booties are new but almost sold out and right here.
You can see that my guide is mostly sweaters for HER, but I also picked my favorites for the men in your life as well as boys and girls too. Giving or receiving a sweater for Christmas will always work, in fact it just might be there perfect holiday gift!!!

Shauna XO