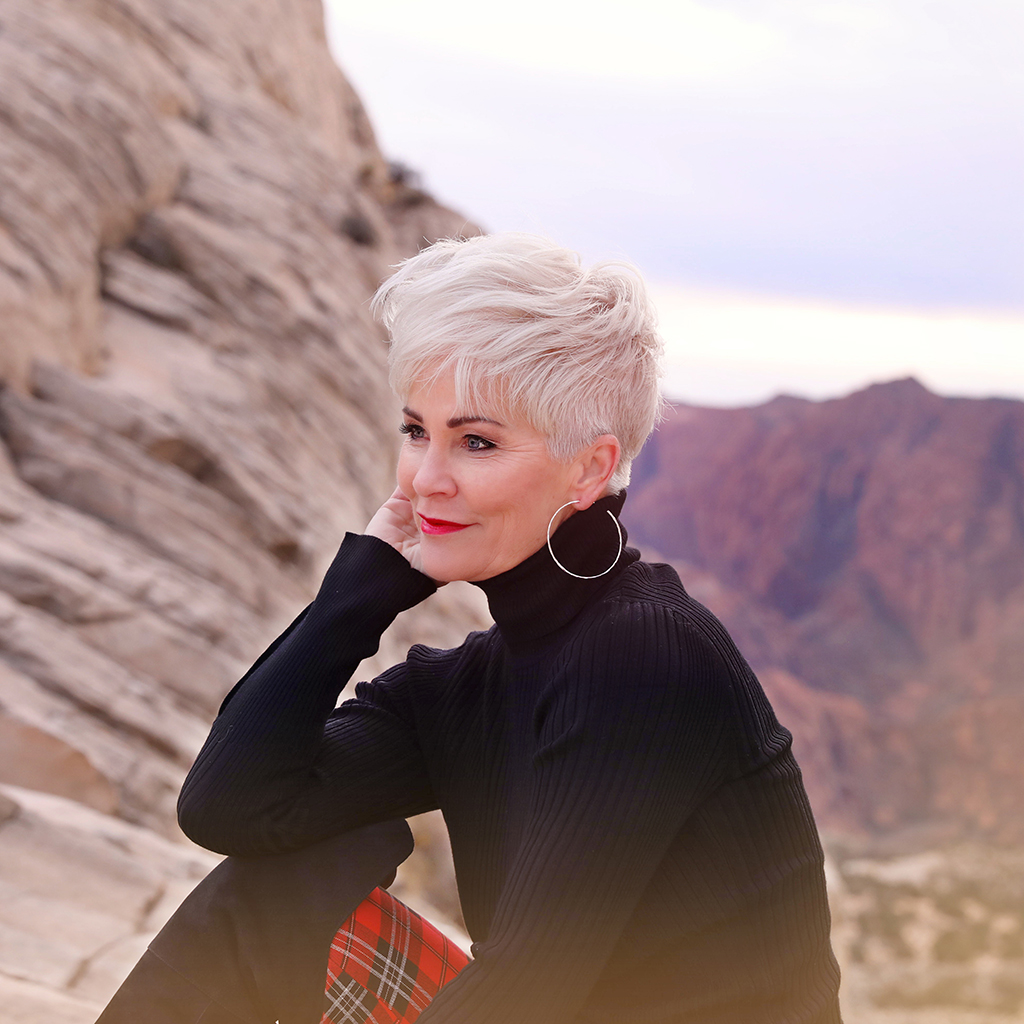 Hi friends! I'm desperately trying to get caught up after the most amazing Thanksgiving week and weekend…..in my PLAID STYLE high on the mountain top! This time of year can be absolutely so tricky in how to balance all of the extra things we have on our plates along with spending time enjoying life, surroundings, and loved ones! I was talking earlier to a blogger friend about the pressures of our job. This time of year for us is key because of all the holidays and celebrations. But we all have our lives to live and family and friends to love and spend time with, which obviously is MOST important…..hence the very few blog posts this passed while!
I had the most amazing time down in Southern Utah. It's so gorgeous there with all of the desert and red rock! The landscape makes for BEAUTIFUL pictures, which I did a lot of. This one was taken very high up in to Snow Canyon. My photographer friend kept saying, we have to go further, we have to go higher. I was wanting to stop, thinking that it was just as pretty as I thought would be up on top! It really wasn't that much of a trek, and once we were there……WOW!!!! I can't wait to share another picture, perhaps on CHRISTMAS!
My Outfit Here…
I love to wear PLAID this time of year….plaid and Christmas just go together like hot chocolate and whipping cream! I like to wear it clear through to February, and then it seems I get a bit tired of it and let it rest until the following year. I've linked up some of my favorite plaid styles below.  Plaids seem to be more of a laid back look, but check out the sparkly skirt…..so SO dang cute, right???
PLAID STYLE!

Shauna XO