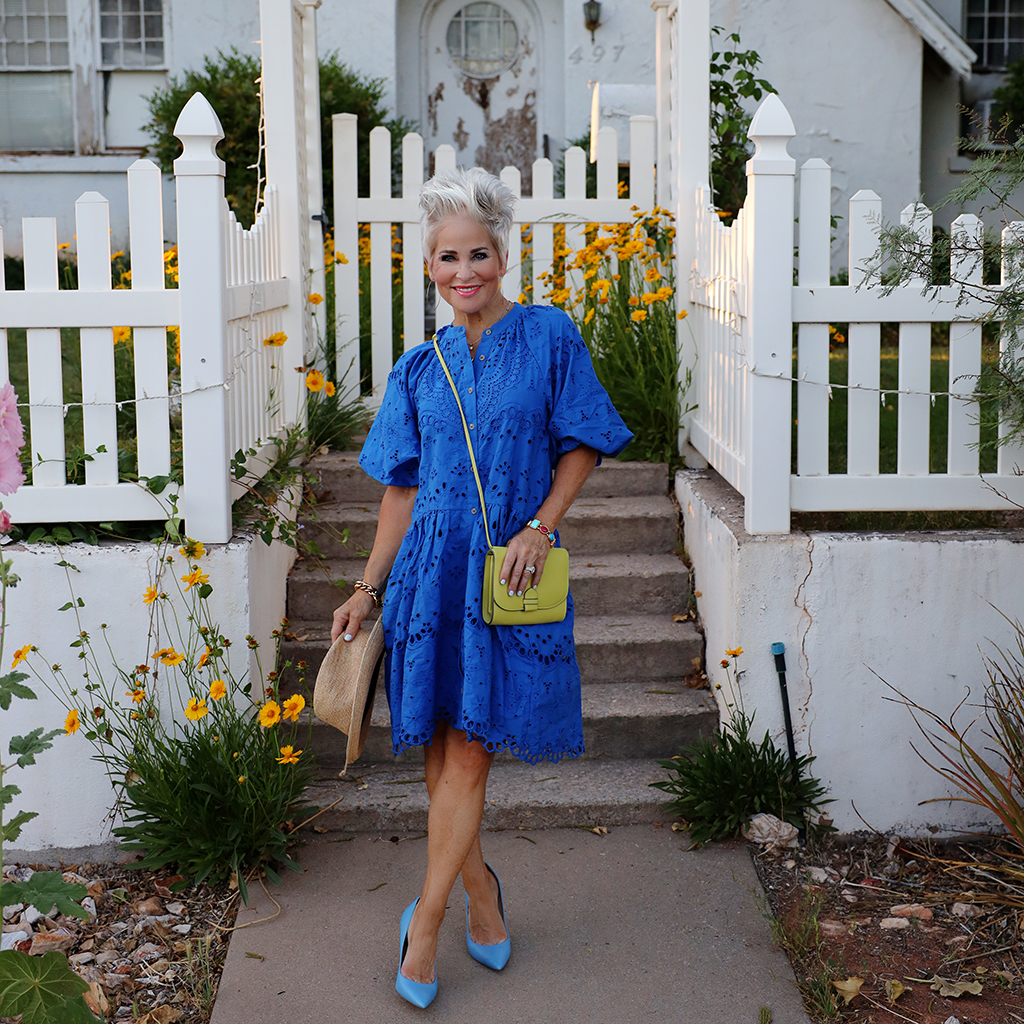 Do you prefer skirts, shorts, or dresses for Spring and Summer? I've said for the passed several years that I prefer skirts and dresses over shorts for the spring and summer months. But with the surge of longer shorts this year, I'm sort of re-thinking that! There are so many cute options for shorts right now. I like the longer length better, and so I'm certain I'll be wearing more of them this season. But my first choice would still be skirts and dresses!
Spring and summer dresses are ALWAYS so fun. I can always find more that I like during the warmer months. They are cool and comfortable and I always feel a little more put together in a dress! The one above is SO CUTE with flat sandals too! It has a slip lining in it, so no peak throughs! I love this with any sort of a denim jacket over the top! Any wash would work with this cobalt blue! Wouldn't it be cute that way and with a pair of sneakers? It's also a great color to accessorize with!
THIS skirt is exactly why I LOVE skirts! I posted it here. It's flirty, lightweight, fun, the perfect length, and cool! I just think they are so much more girly than shorts. This one has a slip built in, so not see-through at all. It has an elastic waist with a zipper and the sash that ties in front. This particular one I feel runs a little big. I've got on the XS size.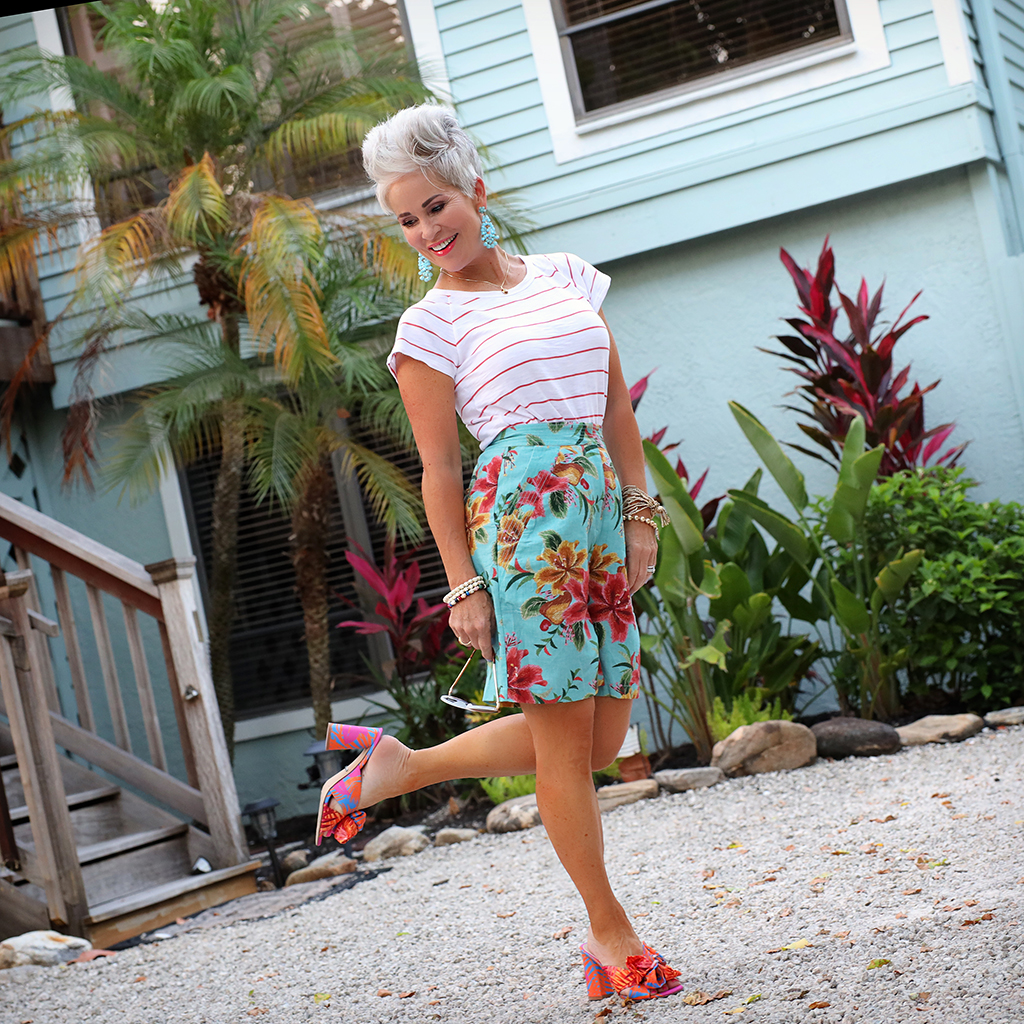 My shorts here are so stinking much fun! The colors are very summery, the length is perfect, and I love the fit of these!!!! I think anyone could wear them. Remember it's all about how you style it. If you don't want to emphasize your waist area, wear a top with a little half-tuck. If you do, then tuck.
I've linked up some darling SUMMER DRESSES and SKIRTS for you to shop. I've tried to be very conscientious of having a variety of price points. I'm never afraid to spend money on something that I know will look good on me. Think COLOR and CUT when choosing any of your clothing! If those two things are off…. it will be something that will sit in your closet and not be worn!!!
SKIRTS~

SHORTS~

DRESSES~

This has given you a lot to look at, but hopefully whether or not you wear skirts, shorts, or dresses for spring and summer, you'll have lots of options here. This can be your INSPIRATION BOARD for SUMMER FASHION! I REALLY would be curious to know which you prefer? Length, color, and pattern…. tell me!
Shauna XO