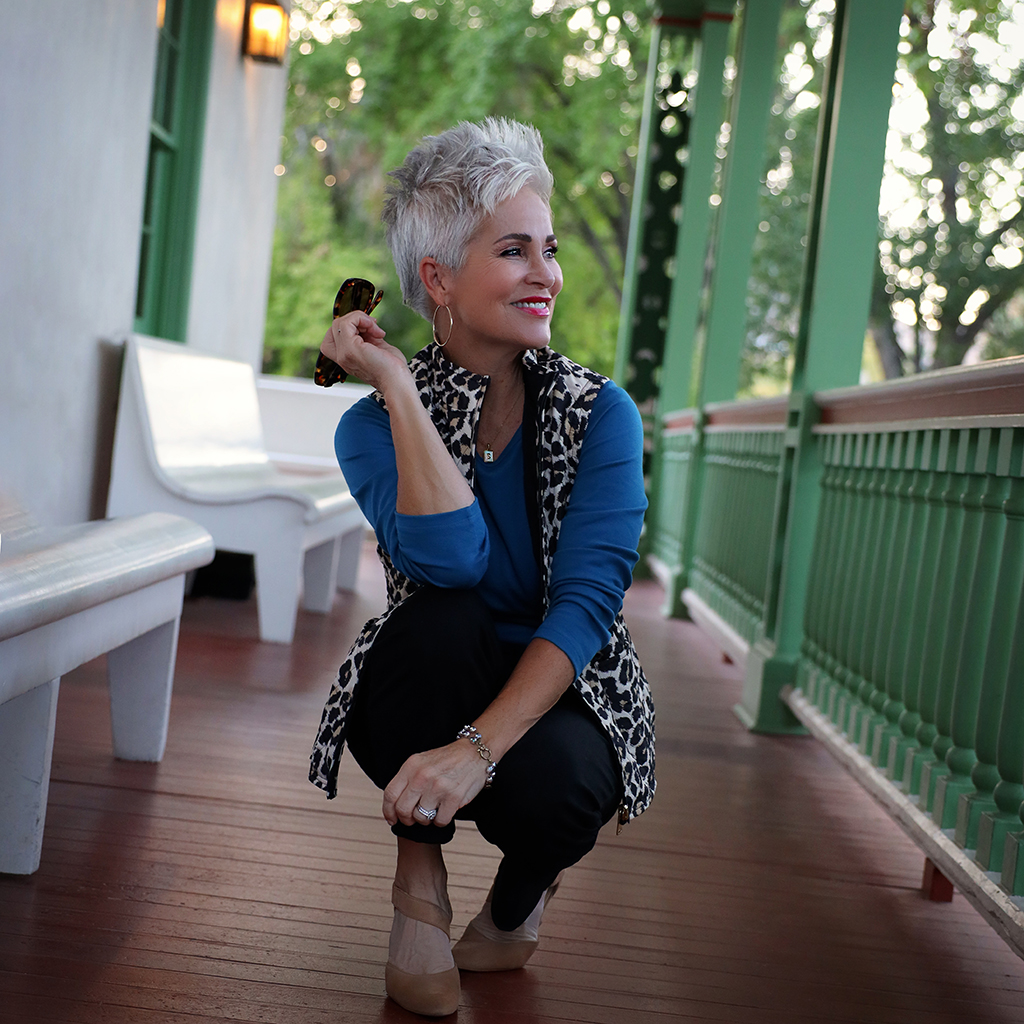 As a blogger I'm so lucky to share with others, brands that I've found or been introduced to. Today, I'm sharing some Draper's and Damon's style with you. This is a brand that I've learned about through my blog. It's super affordable women's fashion and a lot of their clothing to me, is considered to be building pieces, which everyone needs in their wardrobe!
The STORY Behind This Brand…..
Draper's and Damon's was founded by a woman named, Virginia Draper. She opened her first dress shop in Pasadena, CA, in 1927 with the idea that all women should have "smart things to wear". Today, Virginia's vision is very much a reality as this brand's fashions celebrate classic style with modern inspirations.
I think this is a brand that any woman could shop and find something perfect for her. My look here is a basic pair of black pants, with a beautiful turquoise blue tee, and then a fun and flirty leopard print vest. Everything was basic for a minute….. until the leopard came along! Each of these pieces could be styled so many ways. In fact, I'll be posting another Draper's and Damon's look soon, and all of the pieces coordinate and mix with the other.
I've chosen to show you this look so you can see that by adding just one thing (leopard vest) it can change the outfit up in a split second. A vest like this can be worn with a heavier sweater and scarf, and be just as warm during the winter as a full coat. I LOVE the vest the very most!
Sharing some Draper's and Damon's style with you because I believe this brand is for any woman out there who is looking for her classic staples, but then pieces with a fun modern twist!
Shauna XO
SHOP DRAPER'S and DAMON'S RIGHT HERE!