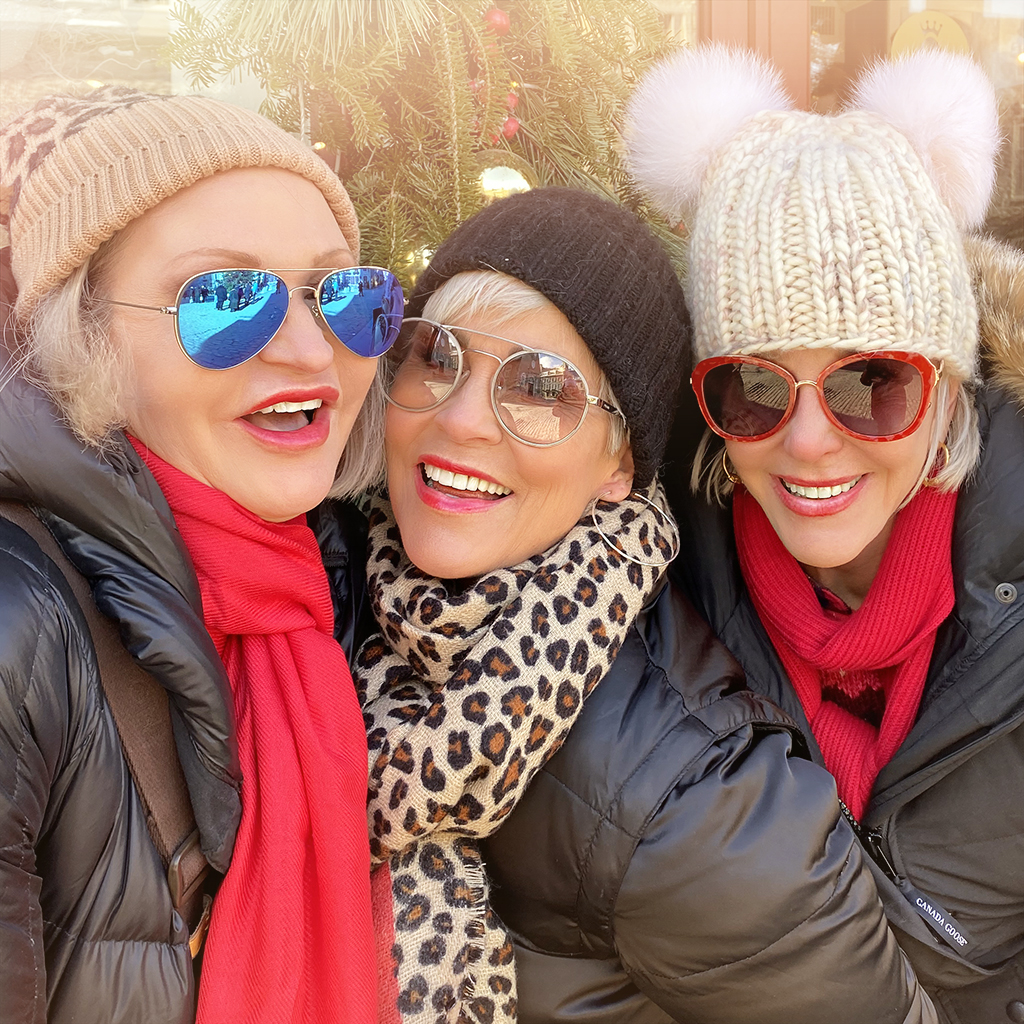 Today I'm FINALLY posting about my travels through Quebec that I went on in December. And let me say that even though it was cold, December is absolutely MAGICAL in Quebec! I traveled there with my two girlfriends SheShe and Jamie. We've been on many trips together as girlfriends and bloggers, and it's been so fun seeing the world together!
Our trip was five nights and six days. My girls both arrived much earlier than I did at our first hotel of Monsieur Jean in old Quebec City, the most colorful hotel I've ever seen! I came in late at night and the streets were peaceful and lit up so beautifully! The hotel presented such a fun backdrop to shoot several of our pictures. It was such a contrast from the OLD CITY of Quebec to this very contemporary and colorful hotel! I loved the whimsy!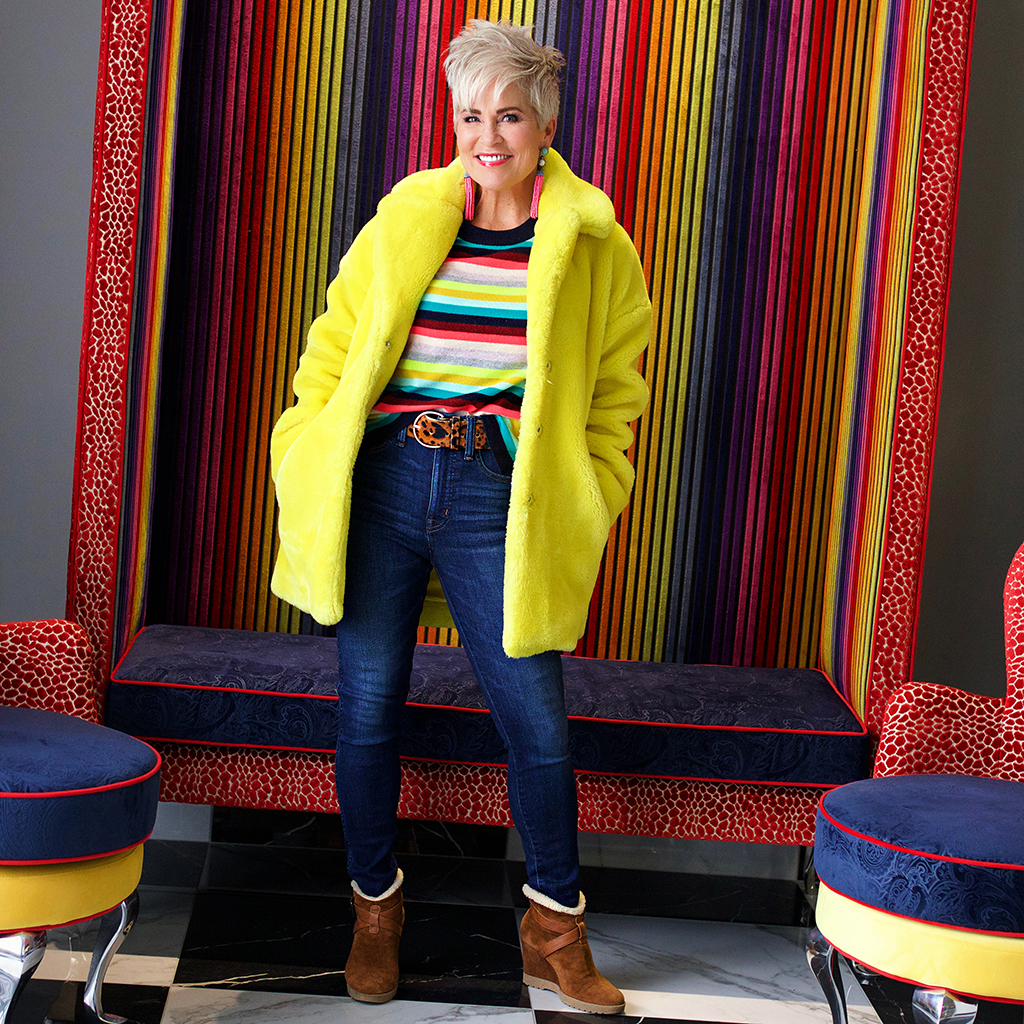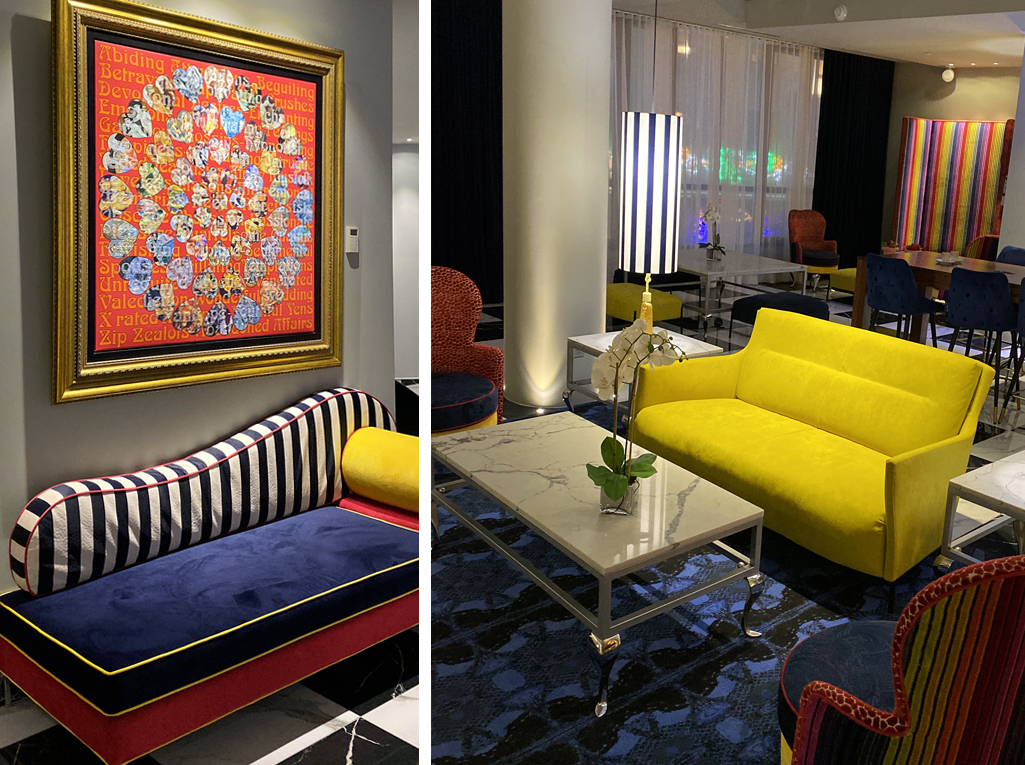 OUR FIRST FULL DAY OF OLD QUEBEC CITY…. Saturday
The very first morning we met our tour guide, Michelle (who was LOVELY btw) for an overview of Quebec City. We piled in her warm car and she drove us all through Old Quebec showing us all of the important sites, as well as explained to us about the GATES. A series of gates were built to protect the old city. Under French rule three gates were established, the Saint Louis Gate, the Palais Gate and the Saint Jean Gate, and then under British rule the original gates were expanded. There are FIVE gates today.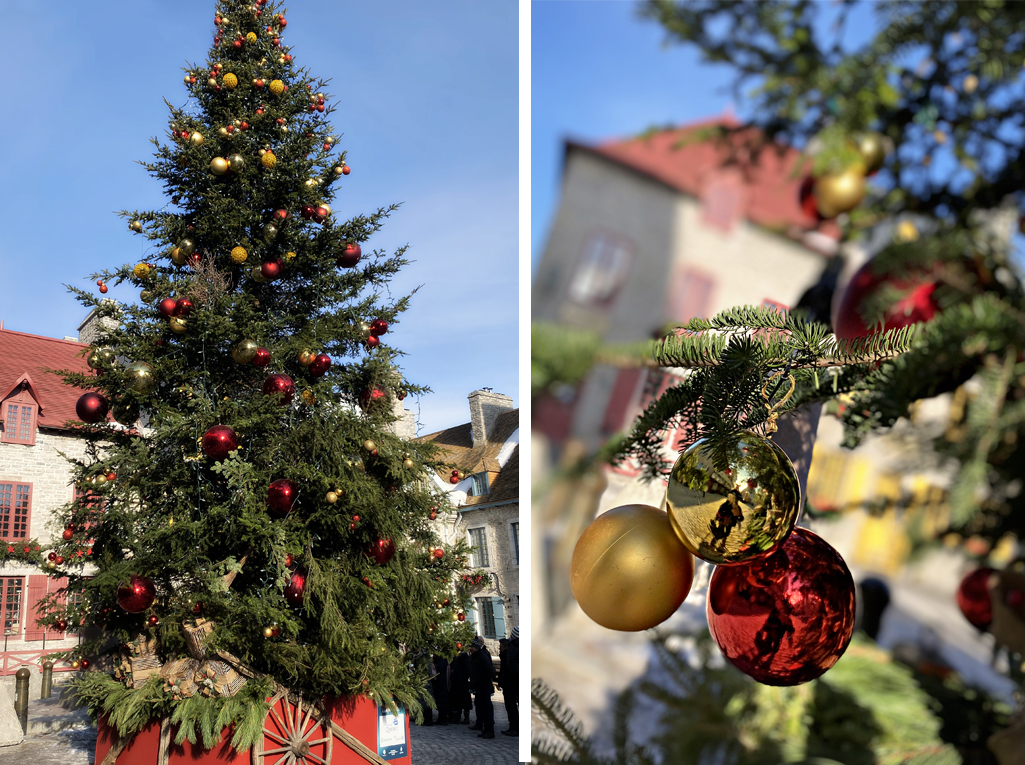 The town square was so charming. All surrounded by cobblestone streets. It was adorned with colorful windows and doors, darling little store fronts, and decorations at every corner. There was such a festive spirit about! I would have loved more time there taking pictures! The most photographed street, Rue du Petit‑Champlain, was ABSOLUTELY BEAUTIFUL! It's pictured above.
We finished our morning with Michelle at the Grand Marche de Quebec. This is a super fun indoor market that's located in the heart of the city. It's where local artisans can show off their goods from fresh fruits and vegetables, to nuts and chocolate, to handmade gifts and clothing, and of course everything maple! Literally everything you can think of under one roof! I picked up several stocking stuffers to take back home with me. There was such a fun vibe there and something you don't want to miss!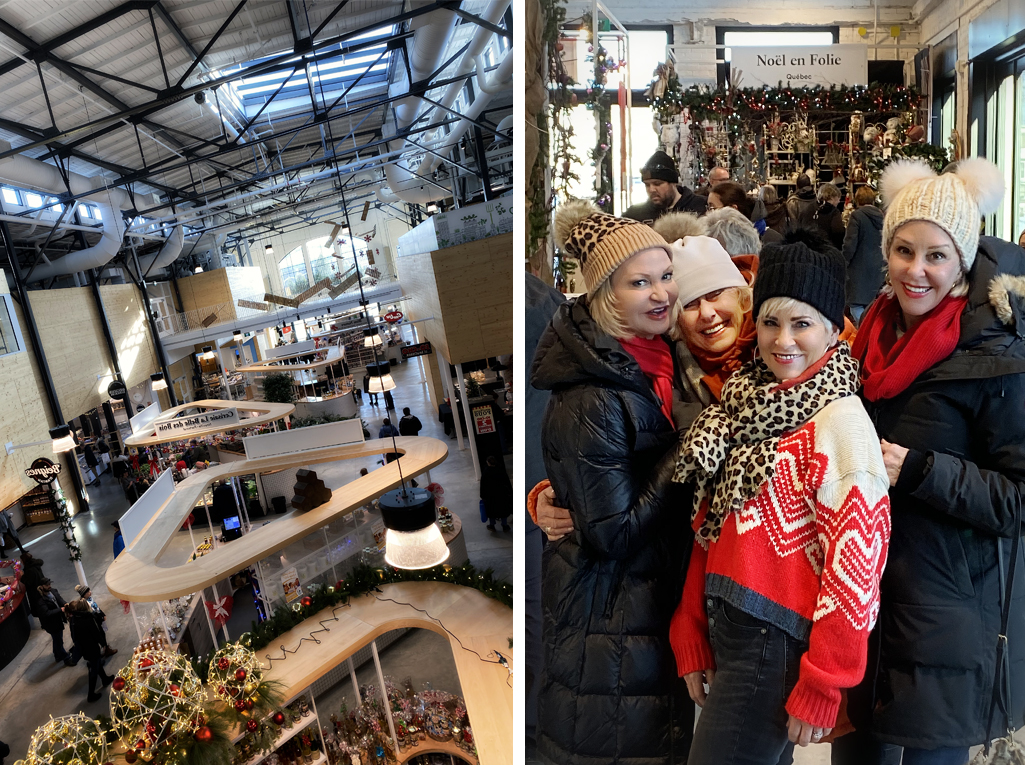 We were then left to explore the old city on our own. Old Quebec is the MOST EUROPEAN city outside of Europe! And it sure looked that way! We were so lucky that it wasn't as cold as it usually is there that time of year. Don't get me wrong… still cold, but very doable. In fact as long as you take the proper clothing to Quebec, you will be comfortable. We had warm boots, scarves, gloves, down jackets, cute beanies, and layers underneath!

My FAVORITE BOOTS were these above, from Cecelia New York. She sent us all our own pair of her fashionable footwear! I'm so IN LOVE with this brand. Not only are they extremely stylish (I got stopped everywhere about my boots) but the quality is exceptional as well! And talk about being comfortable! Yep, these were!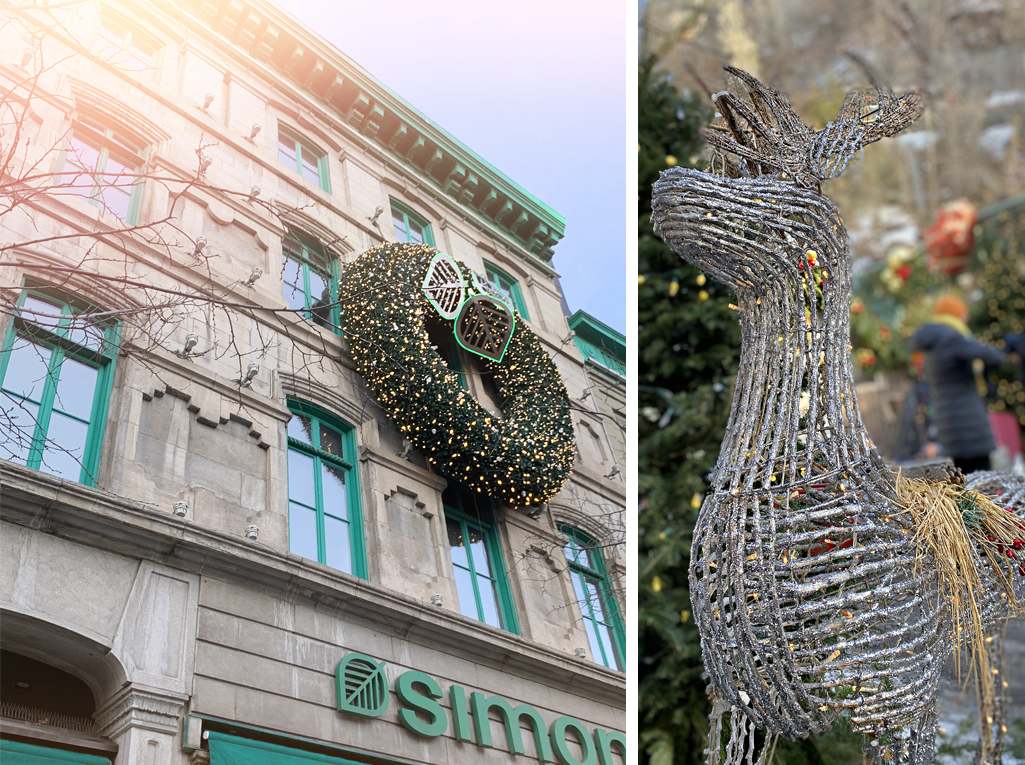 The German Christmas Market was also SO MUCH FUN exploring! Again there were vendors selling their goods and what a great place to shop for Christmas gifts. All the very best was there. We really had a fun time there and even more fun because it started to lightly snow on us. With the music and excitement in the air it truly was CHRISTMAS! It was fun visiting with all the different people there! Everyone was in such good spirits!!!!!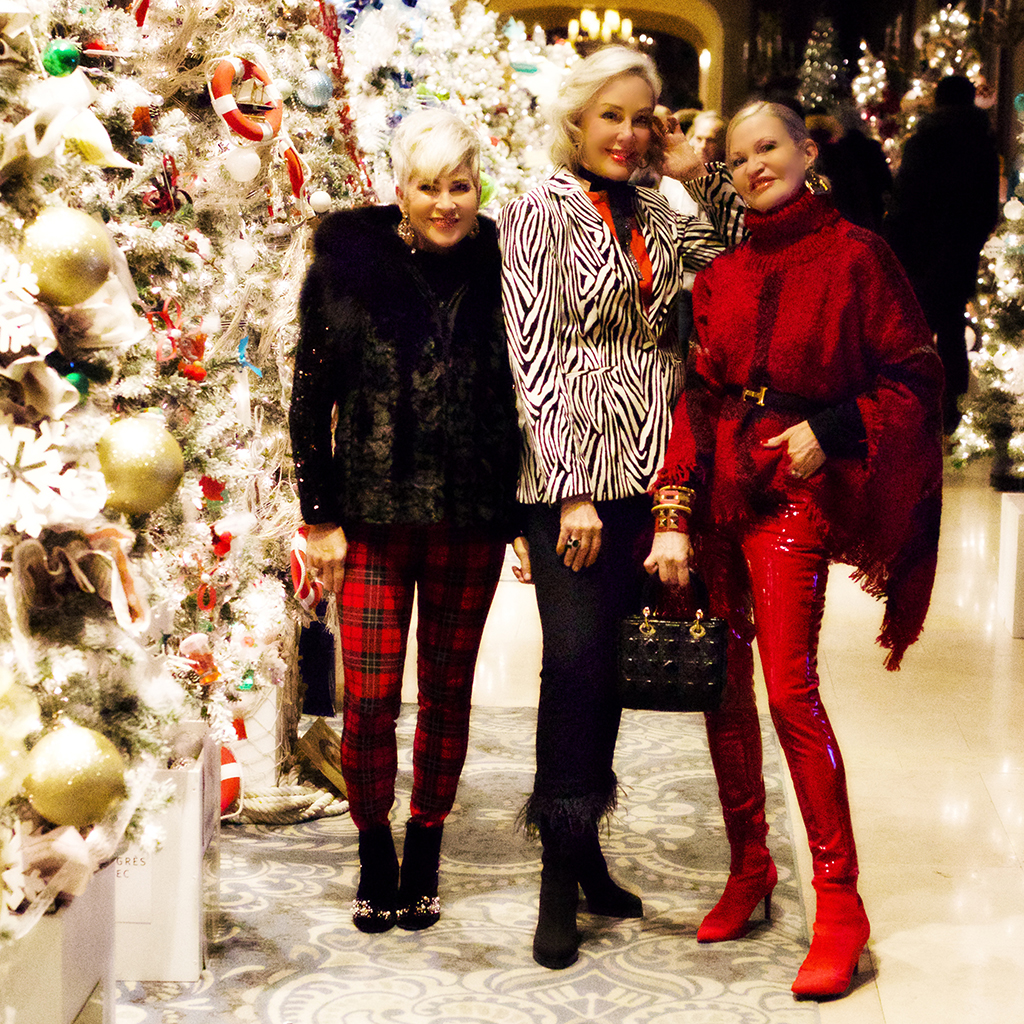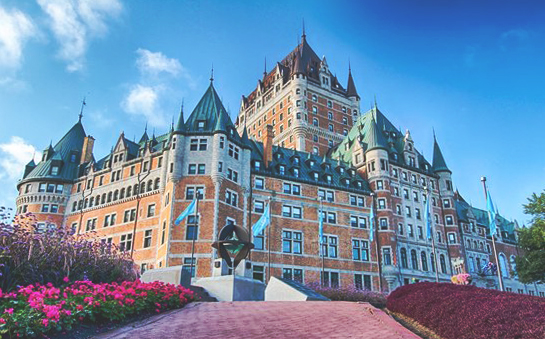 Our first dinner was over the top BEAUTIFUL and DELICIOUS! We took a short walk on up to the Fairmont Le Chateau Frontenac. This hotel is known to be THE MOST PHOTOGRAPHED in all the world!!! Pictured above during the warmer months….. absolutely STUNNING!!! We were dressed in our best festive attire! The lobby was decked with dozens of flocked trees. It was so dreamy and perfect for a photo-op! We met Nancy from the tourism office who we had the pleasure of dining with at Le SAM. Oh my goodness….. the food here was I think MY FAVORITE! Nancy was such fun talking to and we all agreed that we could have taken her home with us and she could have become our fourth!
ON TO OUR SECOND DAY…. Sunday
This day happened to fall on a Sunday, and I loved that it did because we were to visit the Monastere des Augustines. We had our very own personal tour guide who was so good at explaining how truly inspiring this place is! I LOVED it and really felt a special spirit there. The Monastere was the very first hospital north of Mexico. It has evolved now in to a wellness and renewal center. The Augustine Sisters were declining in numbers, and so they made the choice to hand on their valuable heritage to the public.
I wanted so badly to meet one of the sisters. I believe there are only about nine or ten left. They are all in the 70's and 80's with just one in her 40's. Just as we were leaving we were able to meet this one, and I was SO EXCITED! What a sweet lady, who has dedicated her life to serving others. SHE WAS PRECIOUS!
One thing I found so interesting about the sisters was that they have 21 pieces of clothing that they wear! Wo…. talk about taking a long time to get ready! And, they "marry" Christ. I had no idea, as I'm not Catholic. It sort of made sense to me, the reason they would want to be a nun.
"We are committed to making Le Monastère des Augustines one of Quebec City's leading destinations: a place that, each year, will attract thousands of visitors seeking rest and wellness. This is a wholly attainable goal, given the exceptional heritage value of the site and the quality of what we offer in total health and culture."
– Isabelle Duchesneau, Executive Director of Le Monastère des Augustines
After our visit and lunch there, we were left alone to then shop and do as we wished. We loved every minute of this BEAUTIFUL and FESTIVE city! Our favorite was a little hat shop where we had such fun trying on all kinds of fabulous hats! I came home with THE SOFTEST trapper hat EVER! We even found some STRETCH mirrors and I had to laugh because I finally saw myself with LONG LEGS! And we had to stop and do an Instagram story of us singing a Christmas carol! There were cozy cafes everywhere and my favorite was the hot chocolate!!!
That night we went to Louise Taverne & Bar a' Vin for a delicious meal. All of our food on our trip was exquisite! We again dressed in our holiday outfits and were ready to celebrate our second day in Old Quebec City.
NOW FOR OUR THIRD DAY… Monday
We checked out of our hotel early this morning and rented a car and drove to CHARLEVOIX. And you should have seen us all piled in the car with ALL OF OUR LUGGAGE and taking our first road trip! It was a lot of fun as Jamie drove us through this gorgeous countryside and on to Charlevoix! It definitely was a memory-maker!
When we arrived, we stopped at Faux Bergers restaurant for one of the most interesting lunches I've ever had. I thought we were going to eat BURGERS, and couldn't have been more wrong. This place was WAY FANCIER than a burger joint! Each course was incredibly beautiful as well as yummy, and when they brought each one out it was described to us in detail. Dessert was my FAVE! Such a fun dining experience! They also teach students there, how to pair wines with each of their courses.
We then went on to visit an EMU FARM! What…. yes! I just have to say that at the end of our visit, we had the chance to buy our own EMU products as well as taste a sampling of all kinds of EMU cuisine! I purchased some of my own emu oil and it is TO DIE FOR. My feet have never been softer! Emu oil is known around the world for its exceptional benefits on the skin. And boy am I ever a BELIEVER!!!! But we really enjoyed seeing and learning all about these cute EMUS! It really was quite fun!
Some details from the Fairmont Le Manor Richelieu (our next home away from home) There were treats on our beds, a special yogurt drink left in our rooms, personalized toiletries (can you see Ms. Shauna Grow?), and a gorgeous pool! A SPECIAL place! And an amazing CHRISTMASY lobby!!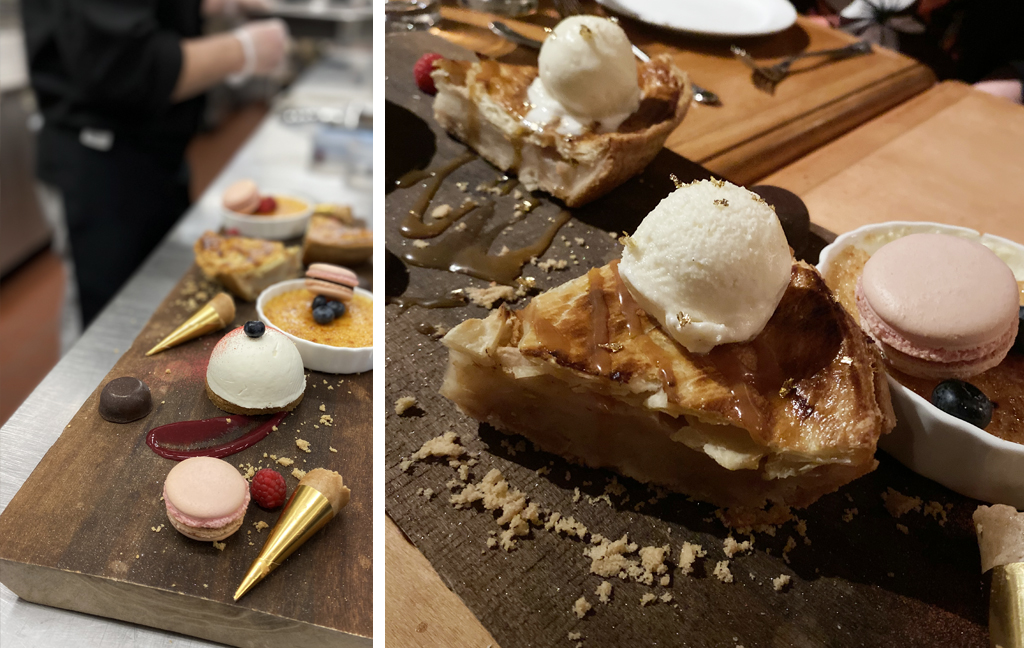 We checked in to the Fairmont Le Manor Richelieu, late that afternoon and only had one night there, but it was most beautiful! It is situated in a super pretty countryside and felt so romantic! Ms. Manon showed us around this world-class resort. We had another yummy dinner there along with a visit to the kitchen as they prepared our desserts! And what an array of goodies! We were told that this isn't a business hotel at all because of the location, but a hotel where you go to get away with your special loved ones. It was LOVELY, and if you want a great destination for say, Valentines Day….. THIS would be it!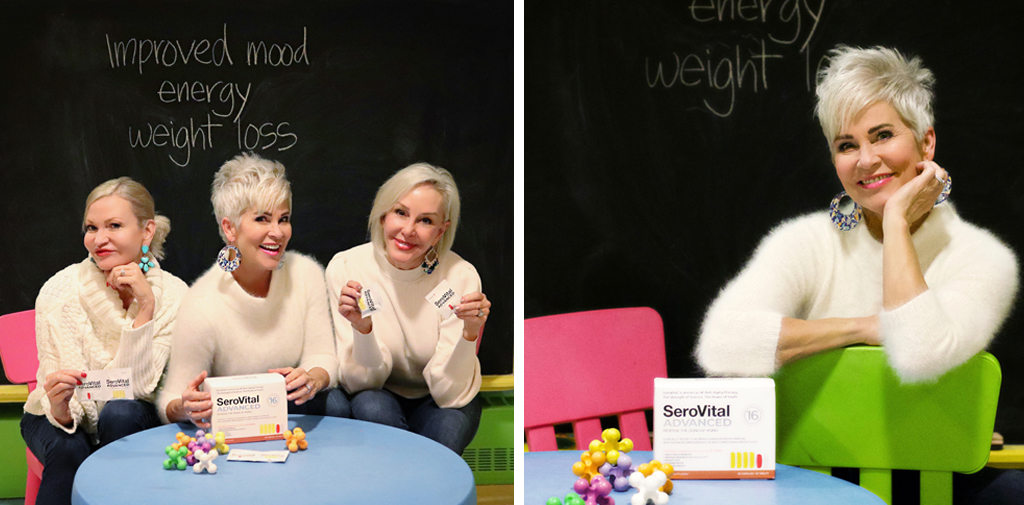 We shot our SeroVital post here at this hotel, down in the children's playroom…. and what a playroom! We have all partnered with SeroVital numerous times and really LOVE their product! SeroVital ADVANCED gives me so much ENERGY along with the benefits of improved mood, weight loss, tightened skin, and less wrinkles!!!! WHAT? Yes it does!
OUR FOURTH and last full DAY….. Tuesday
On to the fourth day of my travels through Quebec. We left the next morning to drive on to our next hotel. We took the 58 km St. Lawrence Route, along the St. Lawrence river, one of North America's most beautiful panoramic roads! What a stunning drive, and one you shouldn't miss when you're visiting!
We stopped and went through two art galleries. The Galerie Art et Style and the Galerie l'Harmattan Inc. This has always been one of my favorite things to do when I travel! The Galerie Art et Style is the oldest art gallery in Quebec. The art was SO MUCH FUN! It's not often you can go in to an art gallery and be impressed by so many artists! I could have taken home so many pieces!
We then went on to meet Ms. Camille from Tourism Charlevoix, for lunch at Cafe Aromes et Saveurs. Coffee and local products are the highlights here, and they really take so much pride in what they're serving. It's a very casual setting, and I loved LOVED my hot chocolate and tomato soup! Oh my goodness, it was PERFECT!
We were then supposed to take a private helicopter ride over the St. Lawrence River. After some hesitation from me and Jamie, we all were game to go, until…… the weather got too sketchy! So instead we went over to Heli-Charlevoix, and at least took our picture with the pilot!!!! This would have been such an adventure, so we're hoping NEXT TIME, we can make it happen!
Then we were on to our last hotel of Le Germain Charlevoix Hotel & Spa. This is all tucked away in-between the mountains and the river. It has a very contemporary vibe which I LOVED. Our rooms were SUPER COOL…. and SUPER URBAN. The spa had hot and cold pools that were so invigorating, and when you go, you must go back and forth and back and forth for the full affect! WHEW!
Time to go home……… Wednesday
My travels through Quebec were phenomenal! WHAT A TRIP!!!!! I hadn't ever been to Canada before this trip, and now I can't wait to go back during the summer! I have to say, it was just so much fun being there in the month of December! All the lights and decorations and music and food and……. well, you get the picture, I LOVED QUEBEC SO MUCH! If you've ever considered Quebec, you should consider MORE!
Shauna XO
Soma Intimates ALWAYS dresses us so adorable for our sleeps! This was taken at the Monsieur Jean, our first hotel. We are always so comfy in our Soma jammies! THANK YOU Soma! Our jammies are on major sale now!

A BIG THANK YOU to Quebec City Tourism who sponsored our trip, and entrusted us to showing off their beautiful city and country!
Just a note….. some of the clothing I wore is sold out. I always do my best to find SIMILAR looks for you to shop.
Our last trip together was here in Memphis. We have a lot more planned for this new year. Stay tuned….. it'll be a blast!