This post is sponsored by Hair Biology. All thoughts and opinions are my own.
My journey with HAIR BIOLOGY continues, as I will be an ambassador for them this next little while. First of all ladies (and men, but mostly ladies) we know that OUR HAIR IS EVERYTHING! Like I said on Instagram….
"My HAIR is everything to me…. girls you know how that goes! I'm EXCITED to tell you that I'm going to be an ambassador for @HairBiology because I LOVE this brand SO MUCH! As we age our HAIR does too, and that's why it's so important to have access to hair products that change with you!!!! It's BIOLOGY! I particularly LOVE the SILVER line. It keeps my hair so bright and white just how I like it! The serum and mask are an added TREAT to my silver pixie! Hair Biology helps me with the challenges of aging hair! I can't wait to share more with you friends! XO"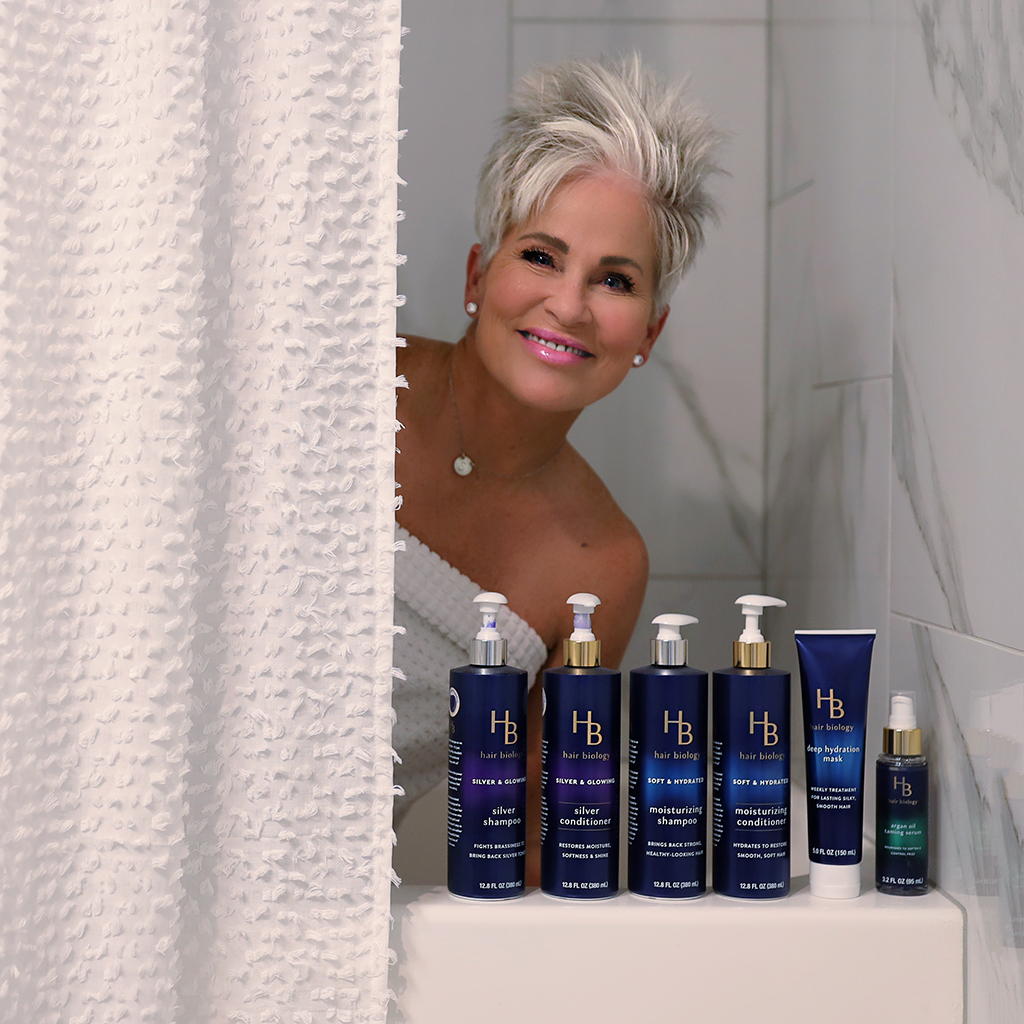 It's so true that our HAIR has so much to do with how we feel about ourselves. When our hair looks FABULOUS…. WE FEEL FABULOUS! And as we age, the health of our hair diminishes. We have to start dealing with DRYER and THINNER hair! It's awful!! But there are things we can do NOW…. just like our skincare routines, that we must do to our hair.
Our hair needs just as much TLC as anything else, if not more! We can't just assume that what we've always done will work now. HAIR BIOLOGY is a brand that says…. "Our hair changes as we get older, it's just BIOLOGY!" They have formulated products designed to work with our UNIQUE hair biology! No matter our age, we want and DESERVE to have beautiful hair!!!!!
AND THAT'S WHY I LOVE HAIR BIOLOGY products, and SO excited for MY JOURNEY WITH HAIR BIOLOGY! Stay tuned!
IN THE MEANTIME, YOU SHOULD CHECK OUT THEIR LINE OF PRODUCTS HERE FROM TARGET. THEY ARE AFFORDABLE, WHICH IS A HUGE PLUS, AND SO EASY TO GRAB WHEN YOU ARE RUNNING ERRANDS.
Shauna XO
Related blog is here.