This post is sponsored by Hair Biology. All thoughts and opinions are my own!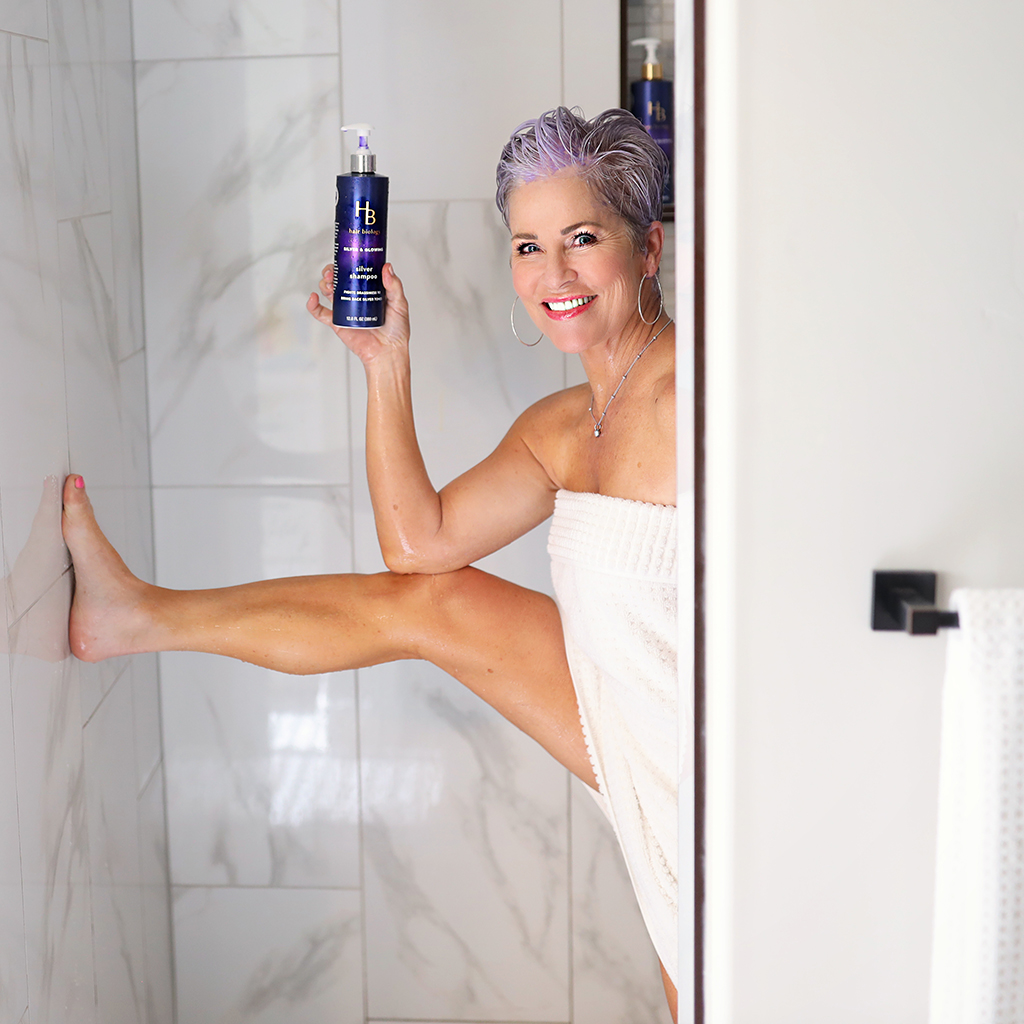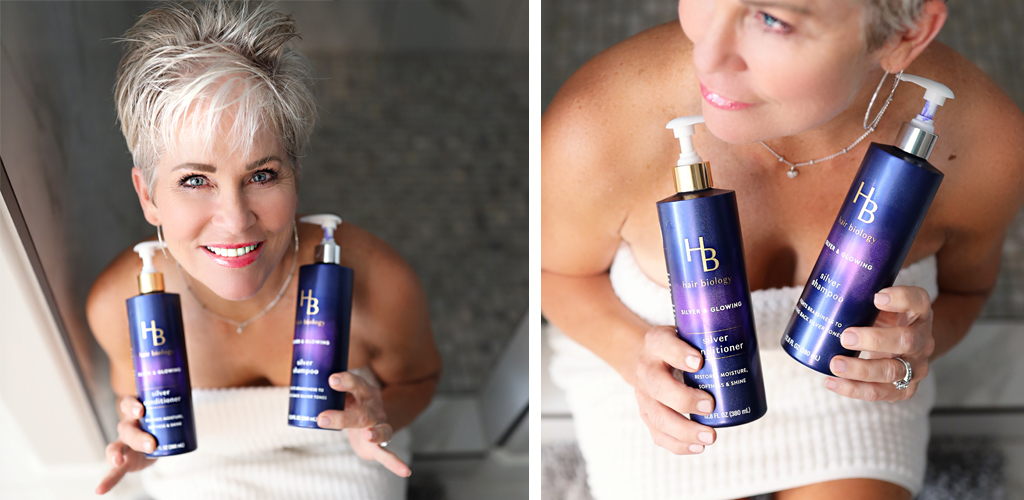 Hey friends…. most of the attention I get is on my HAIR! It's been like that a lot in my life, because before I went platinum, I was very dark with a white lock of hair in the front. I've blogged about all this before, so this is for those who don't know. My white lock was a birthmark that came from my Mother's side of the family.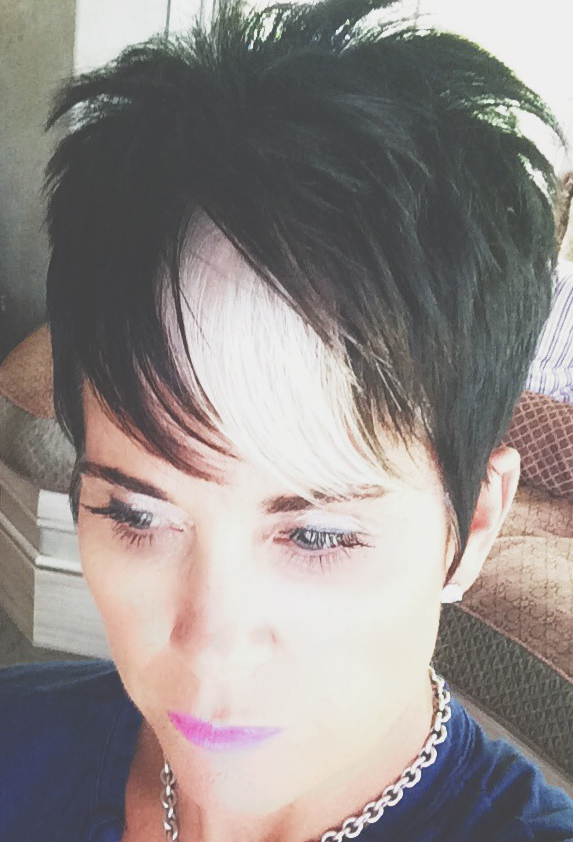 But ever since going platinum…. the comments I get are 100 times more than I ever got from my white streak of hair. Today I want to share with you HOW I KEEP MY HAIR SILVER and FOXY!
When I first went platinum, it was because it got to be really hard to keep the gray covered. I was using a dark hairspray product that kept it covered in-between my monthly appointments. I had thought for a long time that when I did decide to go all SILVER or PLATINUM as I like to call it, that I would color it allover. I wasn't sure if it was going to look ok, as I had always been dark.
I still remember going in that first time and being very nervous about how it would turn out. SIX hours later, it was done….. but still had a lot of yellow in it. I went back a couple of weeks later, and my stylist went through the whole process again to get it to the platinum color I wanted. I LOVED it and NEVER EVER EVER looked back.
There are all kinds of shades of platinum or silver hair. There are very pretty shades and then not-so-pretty shades. I always loved the way a younger looking lady looked with platinum, icey, silver hair. I thought it was SO STRIKING! But as I've found out, it can be hard sometimes to maintain the PERFECT SHADE! Until now……….
Hair Biology Silver & Glowing Collection includes a PURPLE SHAMPOO and PURPLE CONDITIONER will give you that super pretty shade of SILVER! It truly is the product you want to use if you want that FABULOUS hair color! My hair now is all natural. It's still a bit dark in the back, but I quite like it, and haven't had it colored for a while now. I get stopped all the time by people…. even a guy the other day at the gas station (asking for his wife!). Ha!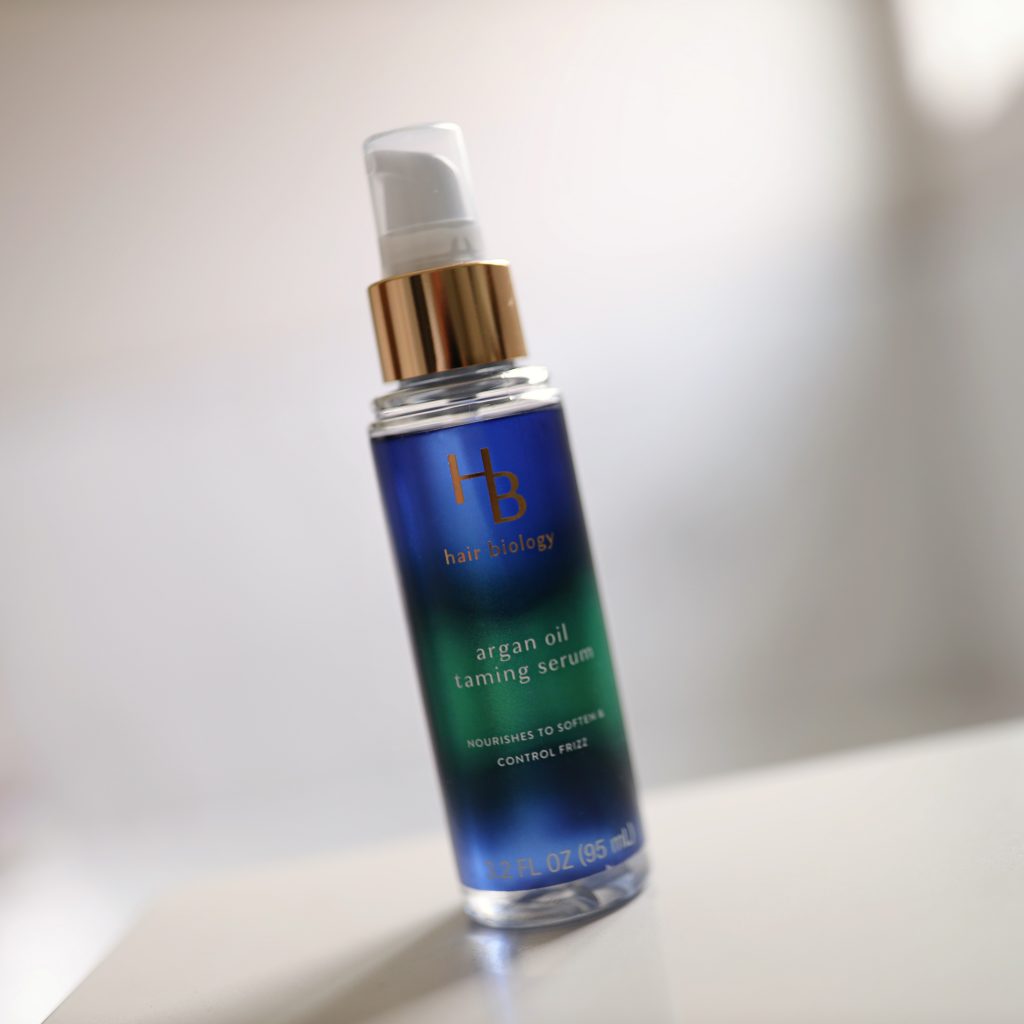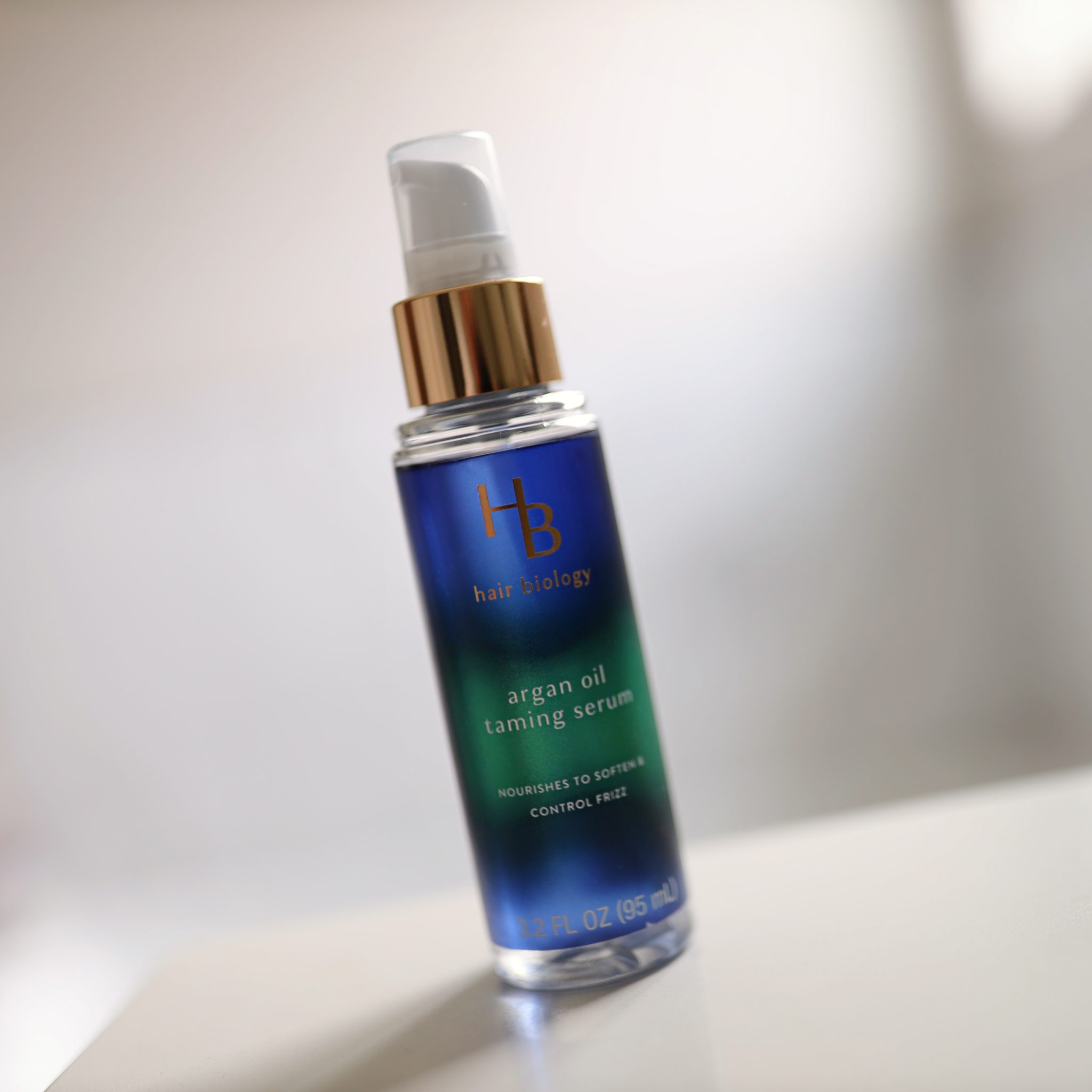 The collection also includes an Argan Oil Taming Serum that helps soften and wrangle those wayward greys. The hair smoothing serum along with the purple shampoo and conditioner, are all infused with biotin, which is known to improve the body's keratin infrastructure and support strong, healthy hair growth.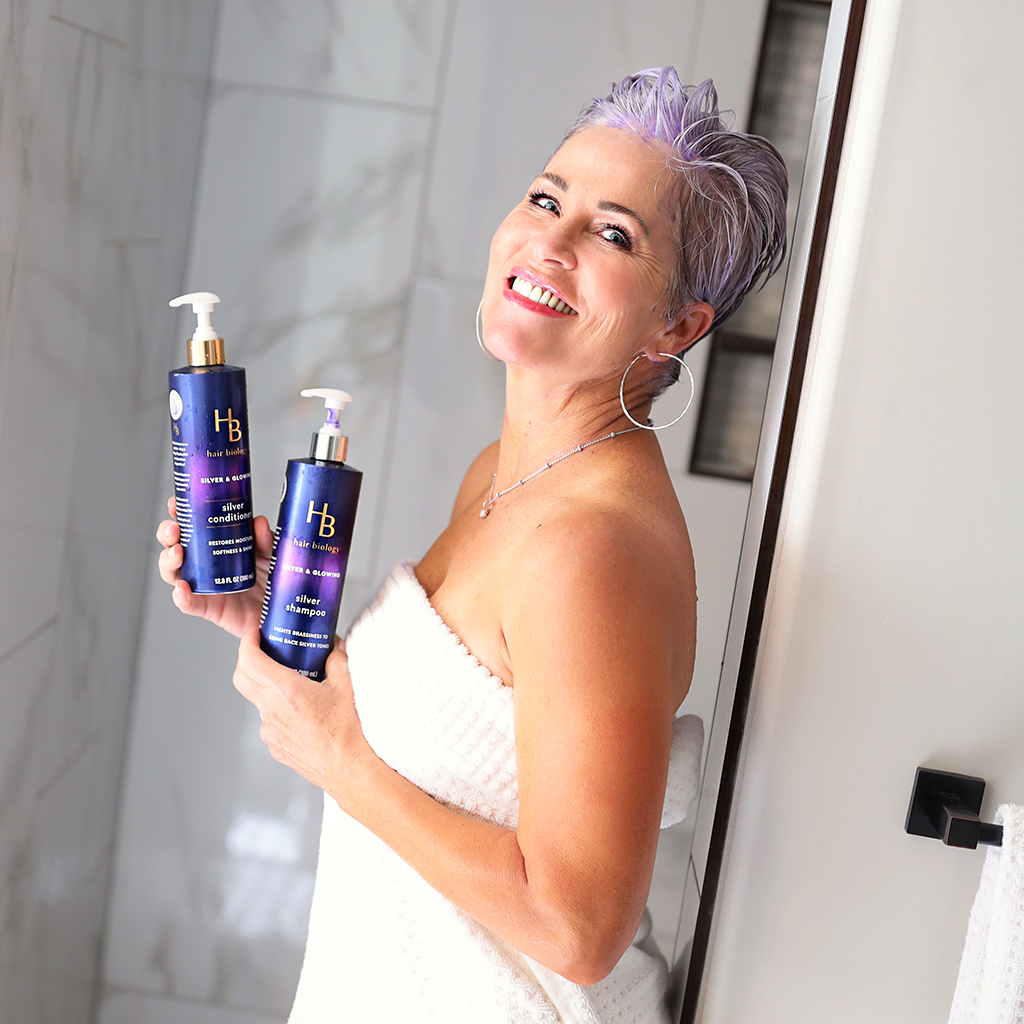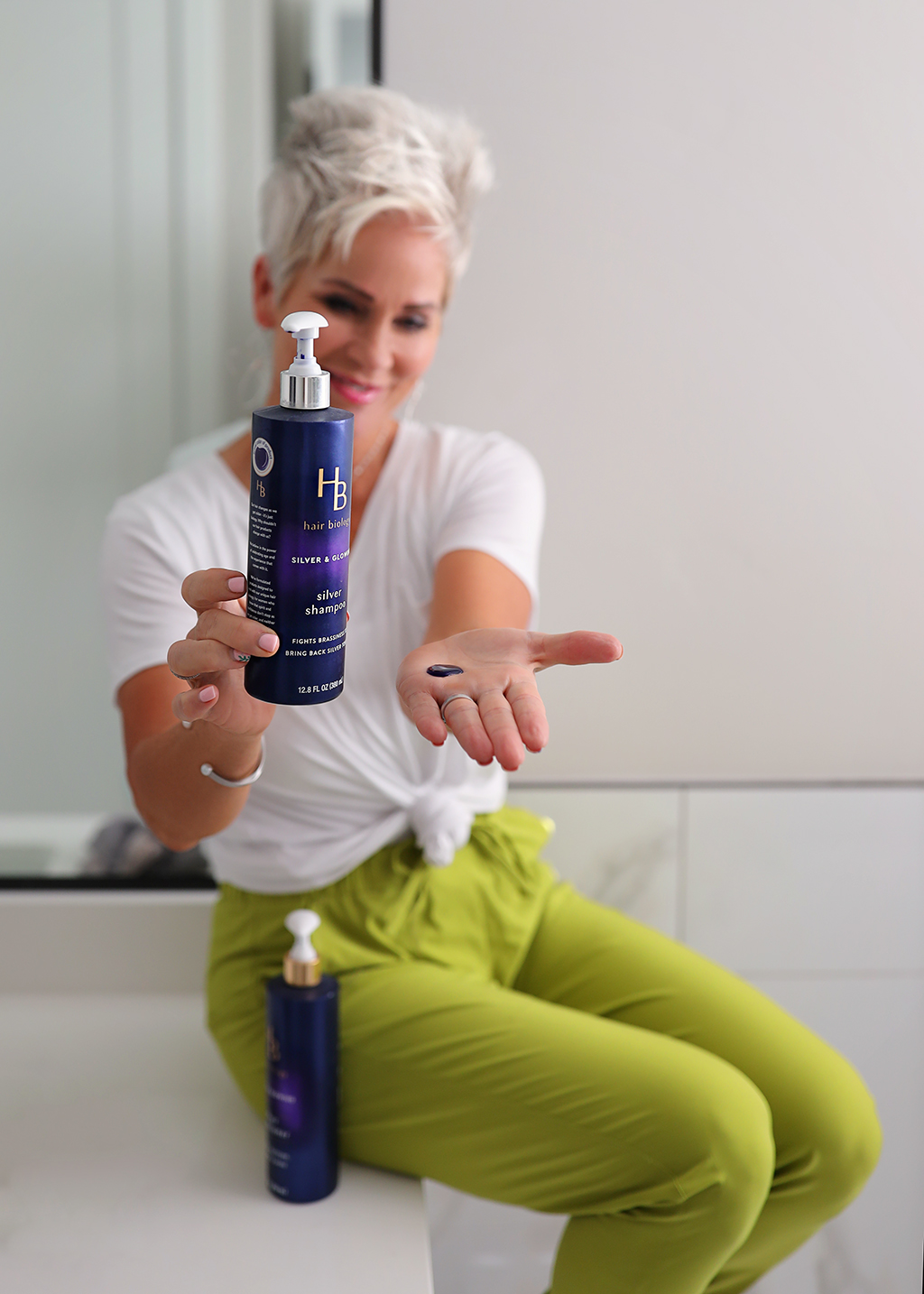 Our hair as you all know, can be a struggle as we age. And when our hair doesn't look good, it's hard to feel good! During this time when we cannot get to a salon, it can even be harder for us girls. Hair Biology has products formulated specifically for us to help combat our unique hair challenges including quality, thinning, dryness and greying. The Silver & Glowing Collection has been SO HELPFUL to me! I wash about every 2-3 days and use this EVERY TIME!
Hair Biology products can be found exclusively at Target online and in select stores nationwide!
I hope this helps friends! Believe me, I know how important your hair is! EVERYONE wants to look BEAUTIFUL! If YOU are debating on whether or not to let your hair go platinum…… DO IT! Embrace it and be confident in its beauty! I LOVE mine. It makes me feel young and funky and different and BEAUTIFUL! Let's be BOLDER, not OLDER!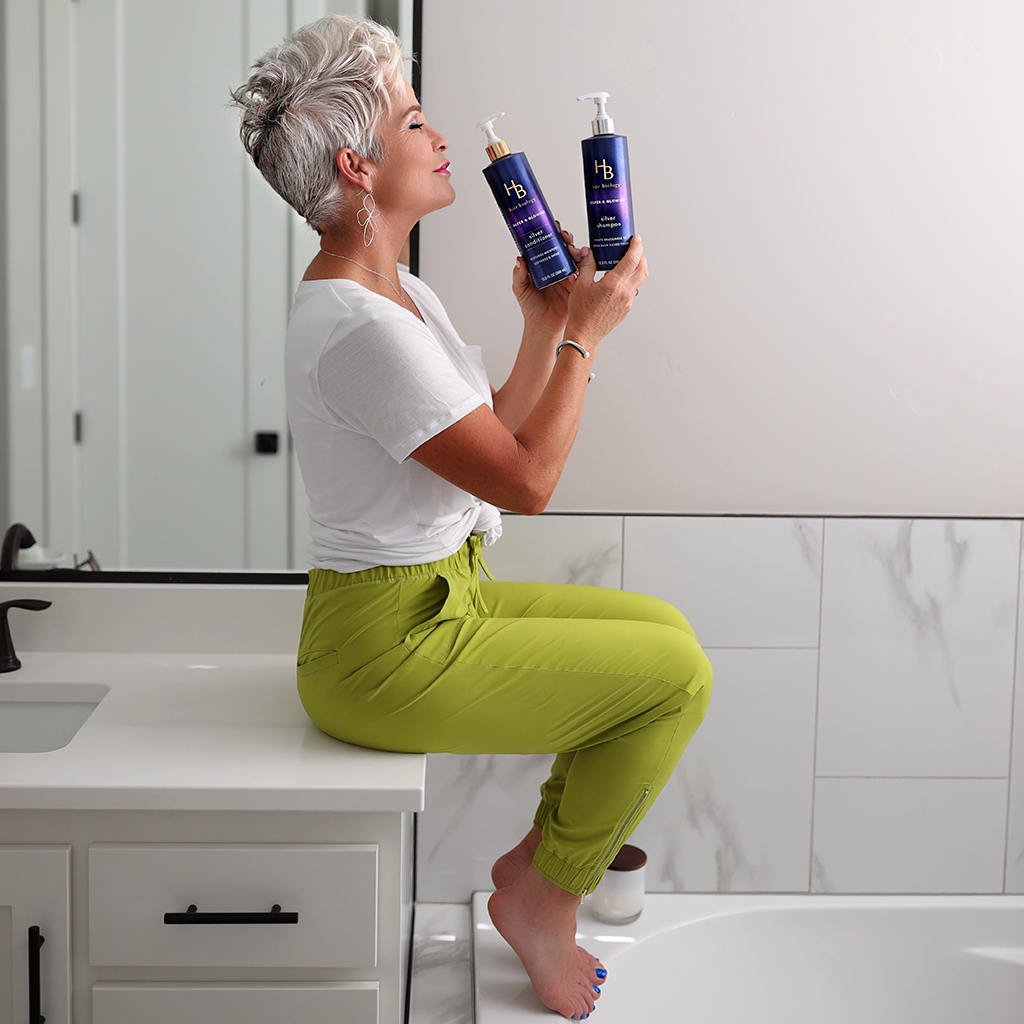 Shauna XO