If there ever was CAMO to crush over…… THIS IS IT! My COOL CAMO CABI set is absolutely so AWESOME! Yes it seriously is so dressy and so sophisticated. The fabric is a knit, but a substantial weight, so it holds its shape really nicely. I totally feel like a LADY BOSS in it!
What is it about camo? It has been around for way longer than I ever imagined. But most of my camo is casual. Camo jeans, jackets, tees, and even a sweatshirt. But THIS camo is very different! The JACKET and LEGGINGS are fantastic!
I would wear the jacket and pants separately too, which then gives it so much more mileage! I would wear these pants with black heels and a black blazer or what about this BEAUTIFUL JACKET?! Another idea would be to wear it with sneakers and a graphic sweatshirt (40%off)? I would wear the jacket with some great black trousers or some skinny jeans and tall boots! I'm telling you I LOVE LOVE LOVE this cool camo CABI set!
I love this brand. My other blogs are lined up below. You will not be dissatisfied with anything about this company. Quality, comfort, style…. they have it all. And remember I've told you before, they are all about empowering women! WIN WIN!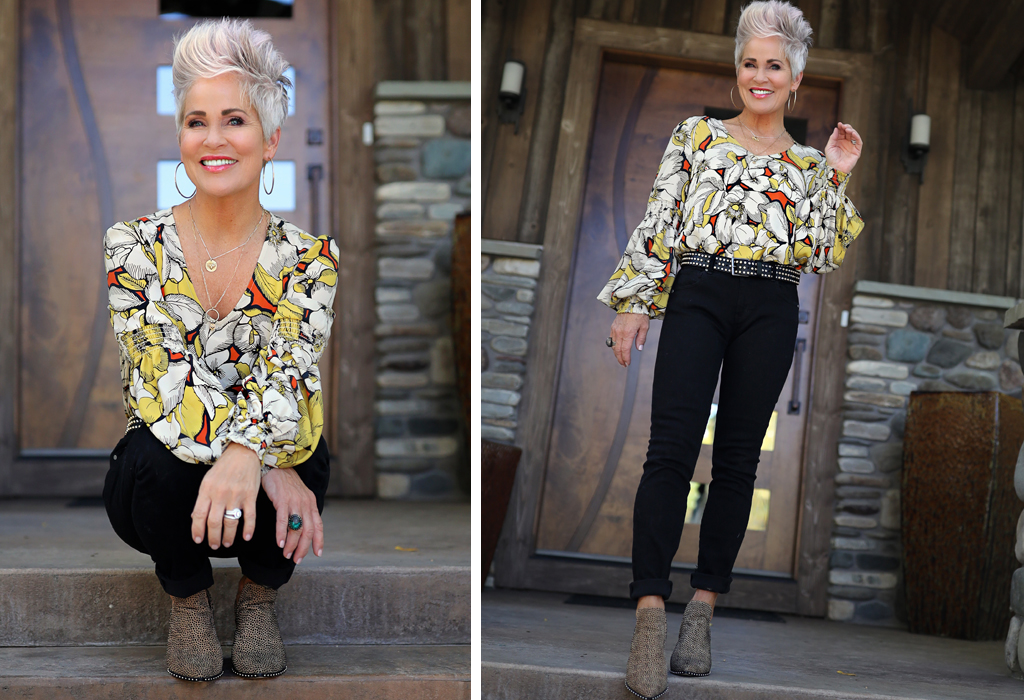 I would wear THIS CABI outfit above with my camo jacket! Wouldn't that look cute? Add some sparkly shoes for even MORE STAR POWER! I would also wear the jacket with THESE button-up cords and THIS classic denim shirt! That's one of the PLUSES about shopping CABI….. their clothing will always mix in with the other!
Wear this fun red floral blouse with the leggings and either the jacket worn open or with a great PONCHO like THIS or THIS! All of my looks here are brought to you by CABI CLOTHING! Or how cute is this look with a black strip TEE and this ADORABLE JACKET?!!!
So happy to share my COOL CABI CAMO set with you today…. I've shown you how versatile it is! It's my POWER SUIT….. my athleisure POWER SUIT!
RELATED BLOG IS HERE and HERE!
Shauna XO