Ladies…… I wanted to talk about THE FUN OF BOUTIQUE SHOPPING today on the blog. I've always thought that the BOUTIQUE SHOPPING experience was exciting. They're always so much fun to walk through, the trinkets, the displays, the vibe always gives you a "feel good" feeling. Now that we are all staying in, it's one of the many things I miss. So…. looking online, there's one I wanted to share a little bit about called Gigi's Boutique!
I noticed them on Instagram and have loved their things! THIS gray jumpsuit I'm wearing above, is SO SOFT and comfy and flattering and all of that! The prices at Gigi's are VERY reasonable! This one is only $42!!! You could change it up by wearing a jacket (this is ONLY $32) over the top…. even a wrap. Or wear an oversized sweater (this one comes in so many colors) and belt it in for another change.
The booties I'm wearing are a soft patent leather embossed pink and can be found HERE. My scarf is one I pulled out from the bottom of my scarf basket, that just happened to have the gray and the pink colors and the tassels just make it that much better!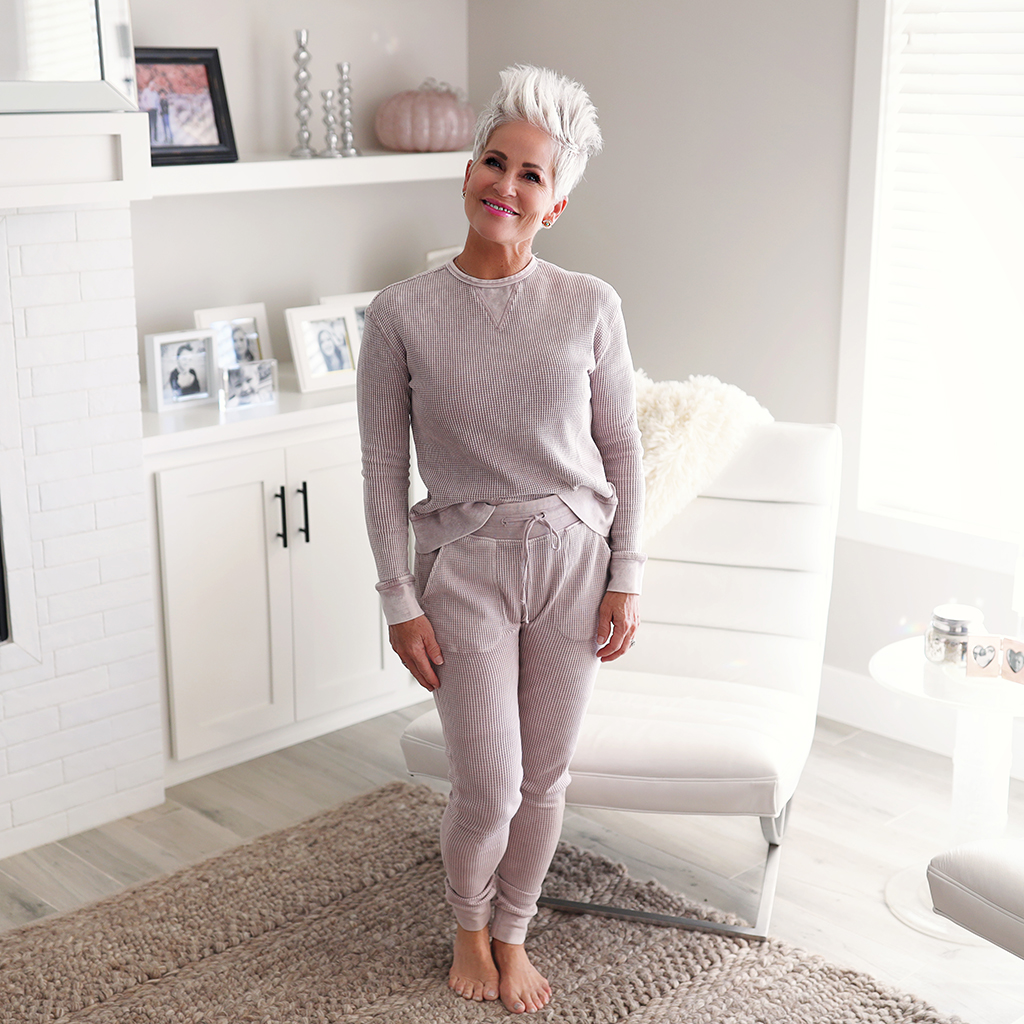 My pink "COZIES" here in this picture are just that…… COZY! They are priced TOGETHER NOT SEPARATELY (which I wish more brands would do), priced at $58. They are such a beautiful shade of pink with a thermal type feel. I would wear these out and about with a great pair of booties! I would even wear these for my Thanksgiving celebration, with my VERY FEW family members!
By the way….. I wanted to tell all of you Instagram followers and friends of mine, that I've just added a HIGHLIGHT BUBBLE to my page. It's where I file all of my stories and is called HOLIDAYS. I'm putting in there, all kinds of holiday outfits that are MOSTLY budget friendly!
Do you see it below…. on the left? If you click on the HOLIDAY bubble, you'll find ideas for some HOLIDAY FASHION! Like I said, MOSTLY budget friendly, but some others thrown in as well! This will be a great reference for you and for ME to lead people to who ask me, "WHAT CAN I WEAR FOR MY HOLIDAY CELEBRATION?"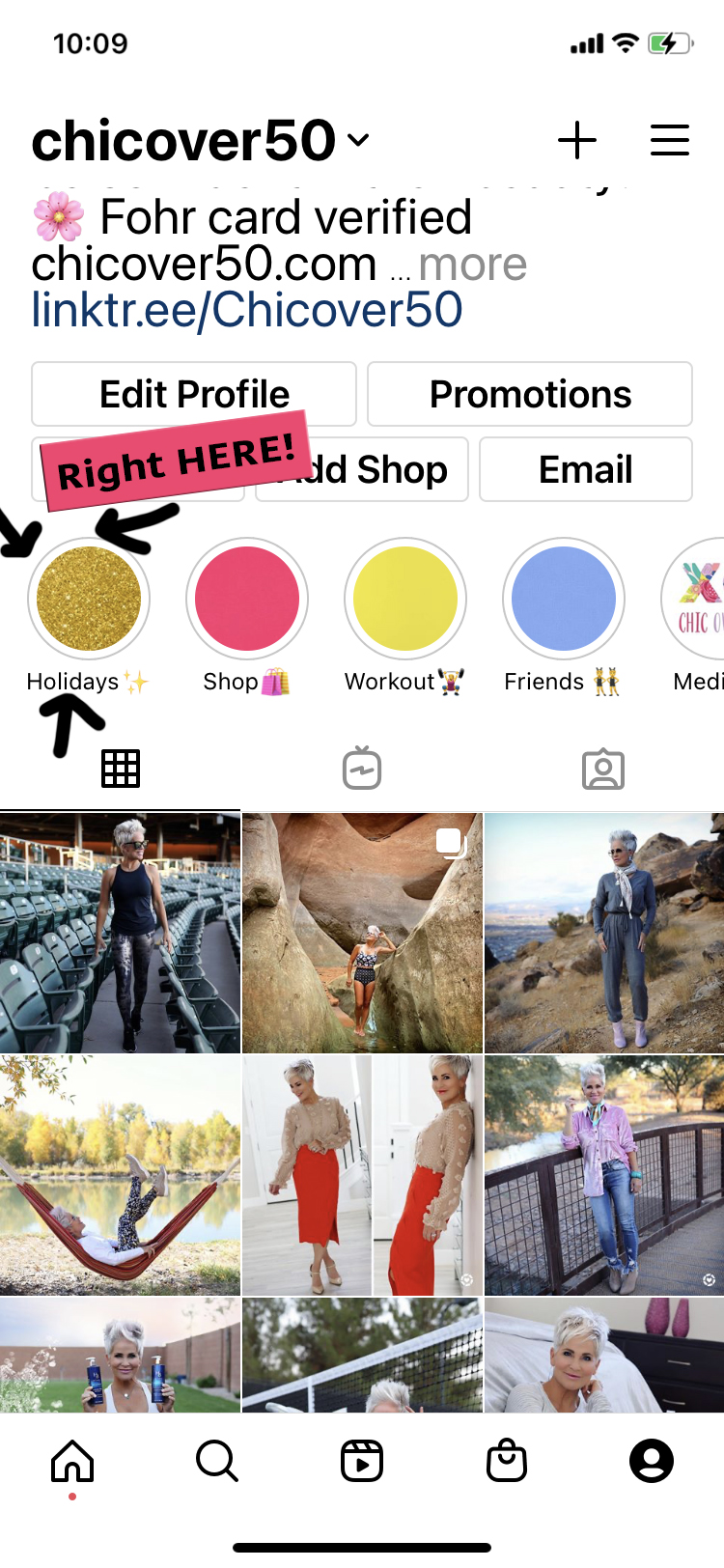 WHEN you get a chance check Gigi"s Boutique out, because even online, the fun of boutique shopping is REAL! You'll find great styles and prices there! Take care everyone!!!!!!
Shauna XO