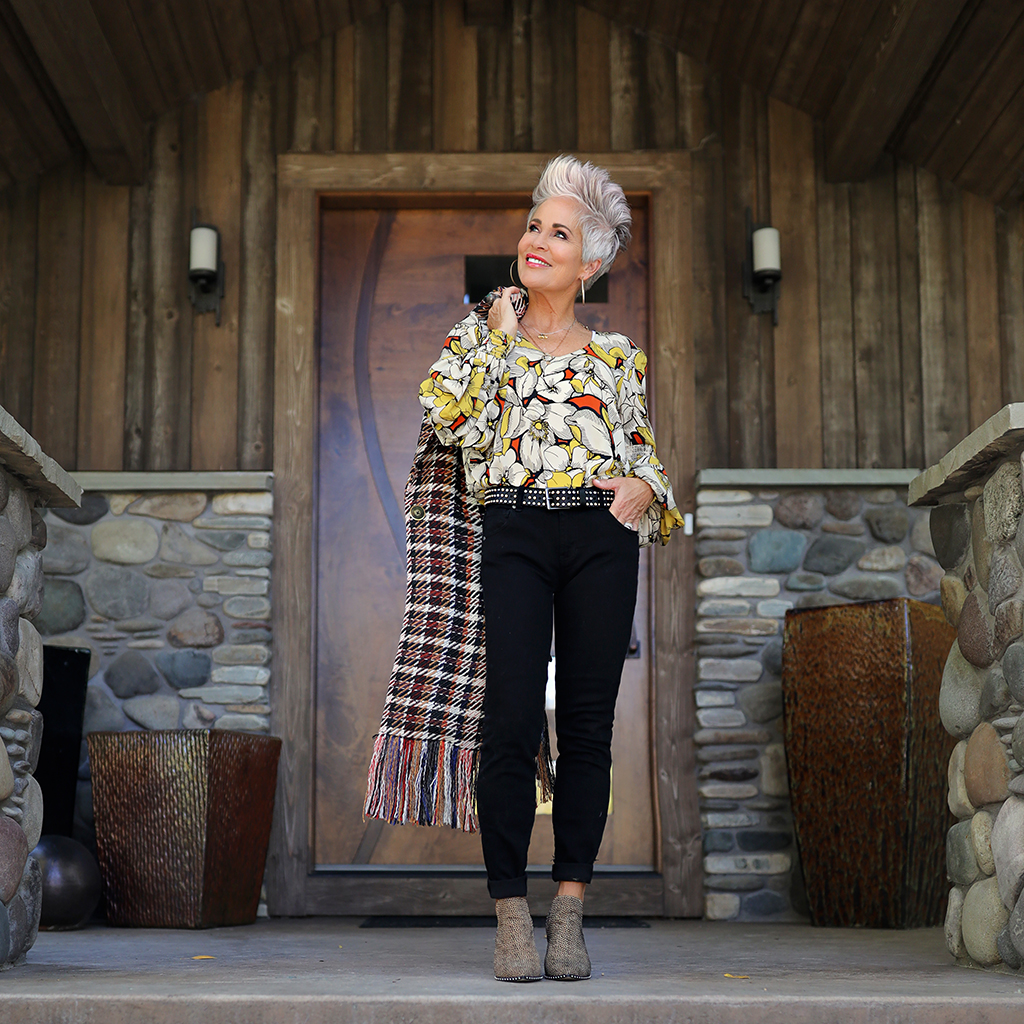 I have some MORE FABULOUS CABI STYLE to share with you friends! I LOVE their clothes, and my little fall capsule wardrobe has been so much fun!!!! What an awesome brand, with such great attention to everything I like about fashion…. texture, pattern, color, and quality!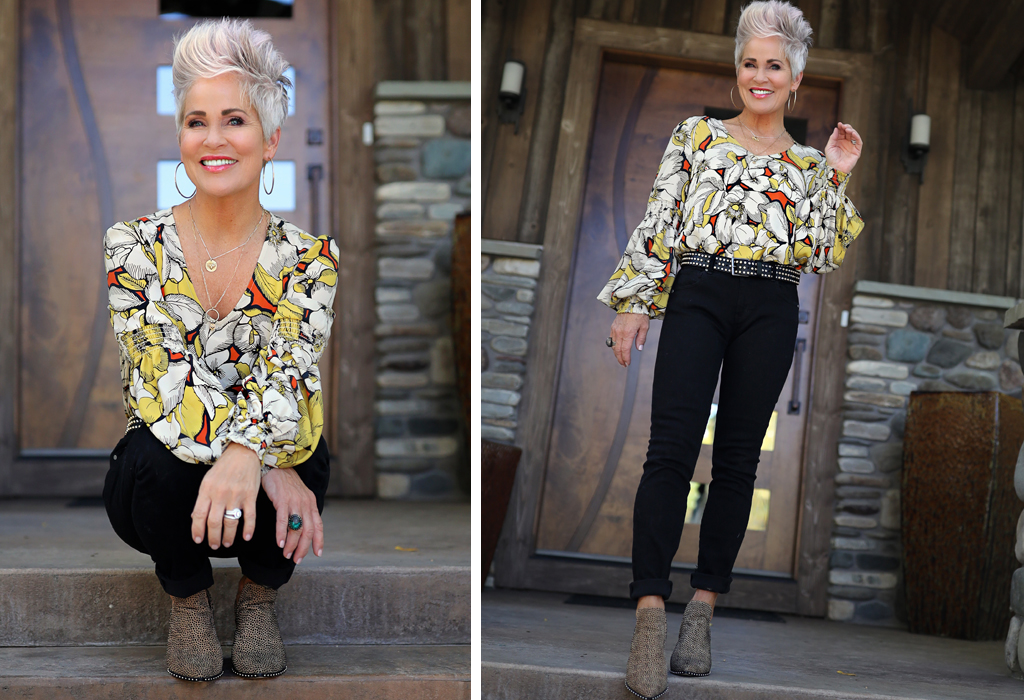 First let me tell you about this coat! WOW! What a fantastic one for fall! I mean there's everything to love about the fall colors and what about the FRINGE along the bottom? SO DANG CUTE! It looks so good with a dress too…. the perfect length for almost any look you want to wear!
The black jeans fit like a glove and have just the right amount of stretch! They are hemmed at the bottom, but since they were too long for my short little frame, I cut them off and washed them to give them a frayed edge! I LOVE them this way! I actually thought of this AFTER this shoot, so you'll see here they are just rolled. These also have a low rise, which I love, because I feel the low rise styles are disappearing!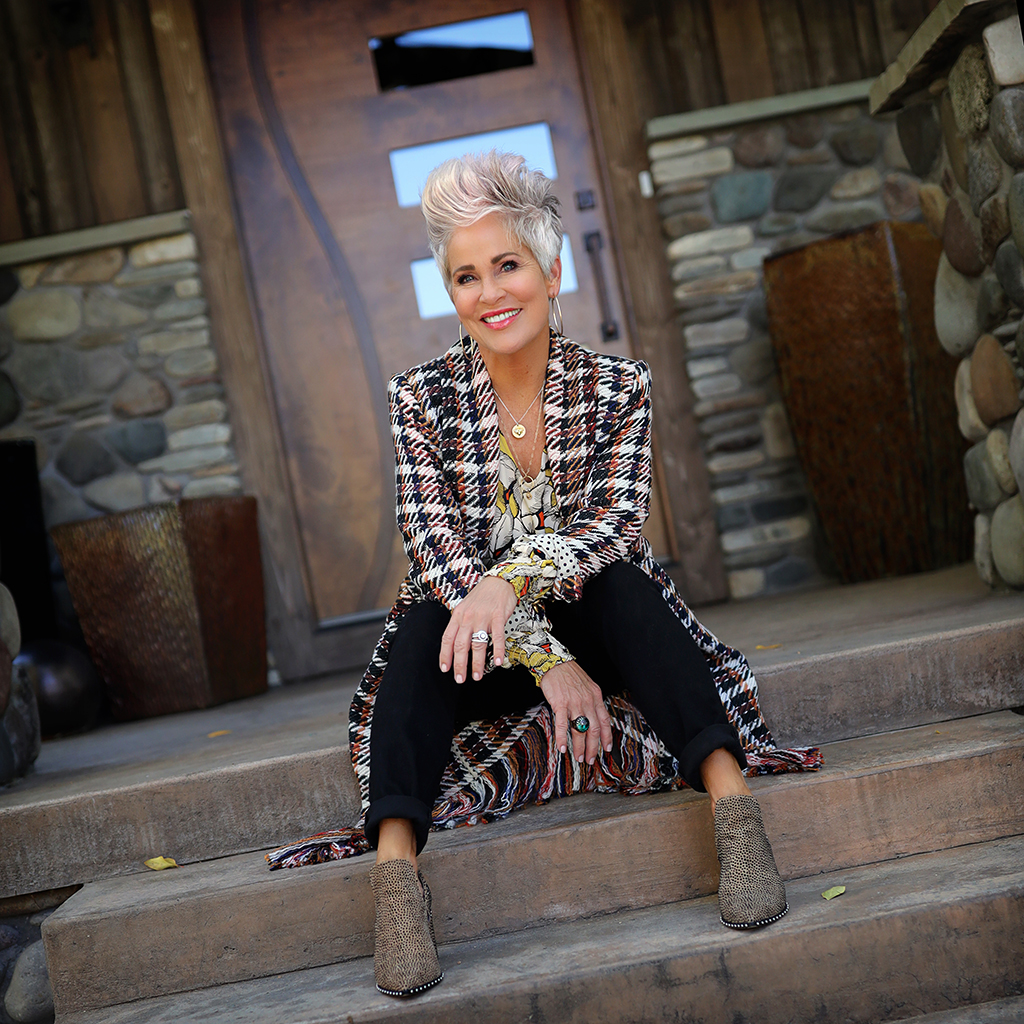 This yellow top is SO SO fun with the bright bold print and poet-style sleeves! It makes quite the statement! And I always love a V-neck! This always adds some length and leaves it wide open for a fun necklace!!!!! And what about the belt….. my ALL-TIME FAVORITE belt! I love the gold AND silver studs! It is SO FAB!
One of the things I LOVE about CABI, is that their clothes will mix in with older CABI pieces you may have in your closet. They make it SO EASY to build a wardrobe! VERSATILITY is what you'll get! The tops, pants, and jackets mix and match with one another giving you SO MANY OPTIONS! They practically build a capsule wardrobe for you!
Cabi has jewelry too. My necklace is here. Delicate antique gold and silver layers are right on trend, and I love the gold/silver mix! It makes it so easy to go with either! My booties are HERE.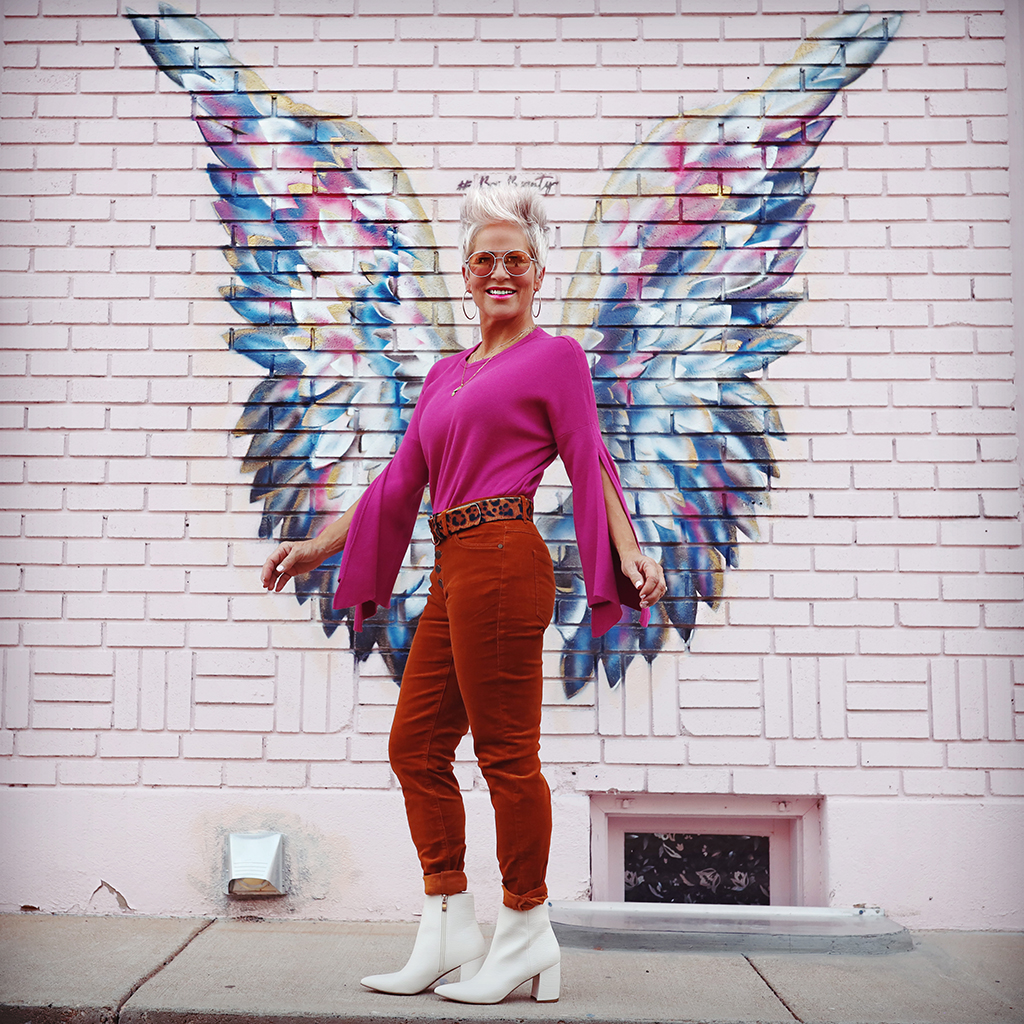 Isn't this CABI look awesome??? I LOVE LOVE LOVE these two colors together! The sweater is HERE and the jeans are HERE. My belt is a vintage CABI belt from last year. My booties are HERE!
I've loved being an ambassador for CABI! Stay tuned because I have much more fabulous CABI style to show you! They are taking me in to fall beautifully!!!!!!!
Shauna XO
RELATED BLOG IS HERE!