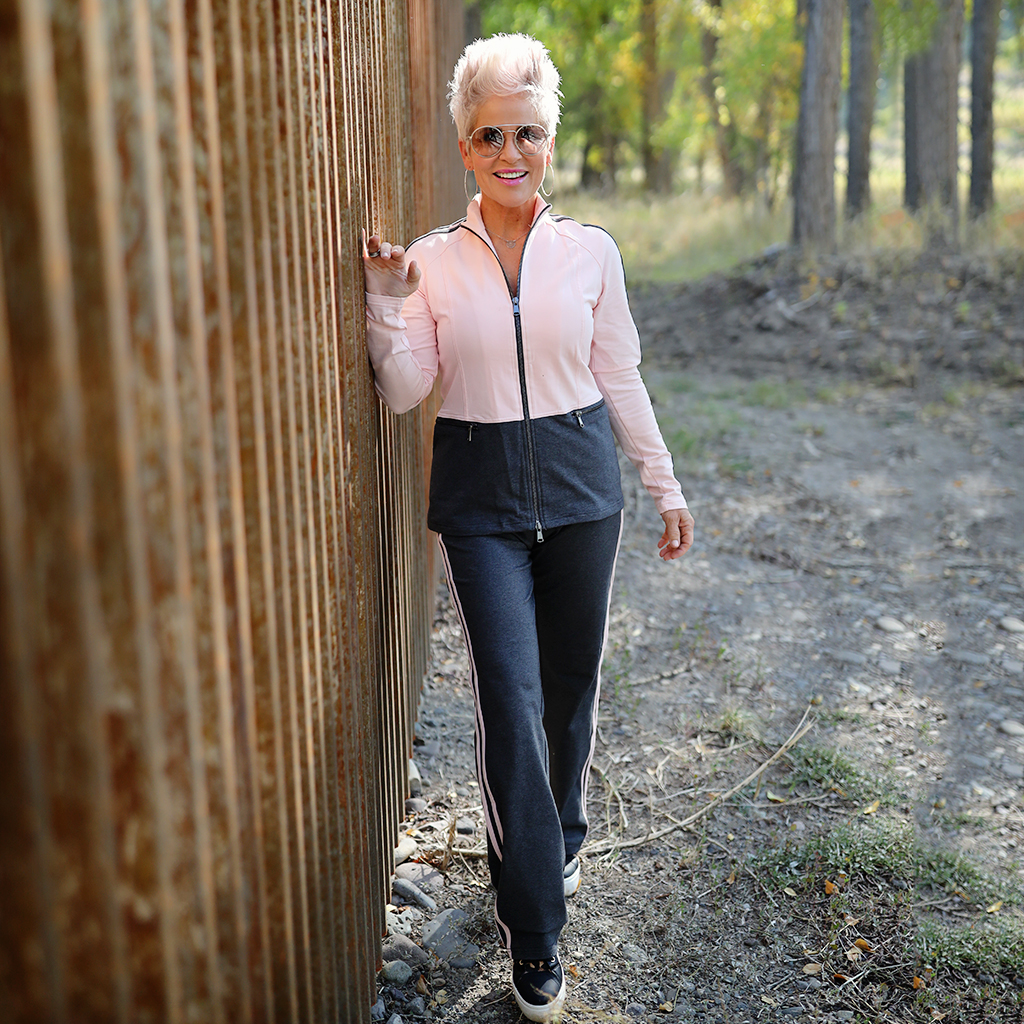 This is why you need to know about Marolli. I just recently learned about Marolli and am glad for the opportunity to share more with you, about this amazing company. It's not only a sophisticated athleisure-wear line, which I'm wearing here, but this also…..
Marolli believes in fashion with a PURPOSE! Every purchase that you or any other make, 5% of it will go towards helping a special needs child. The proceeds go to a school of learning for Autistic Children. The founder has a 22-year-old Autistic son, and so his mission is to GIVE BACK to the community that has helped his son….. as well as CONTINUE to make a difference in the lives of kids with special needs.
I LOVE companies and brands who find a way to give back in such beautiful ways. People helping people is something we all need to think of more. And when it involves clothing friends….. I'm IN! Athleisure is what I wear about 75% of the time! The quality and construction are great with the Marolli brand.
This pink track suit is adorable! Wear it together with your favorite sneakers or break it up and wear either the pants or jacket alone with a great sweater or a pair of jeans with the jacket! This type of jacket looks super cute with a puffer vest over the top for an added layer.
You can find all of their SETS right here.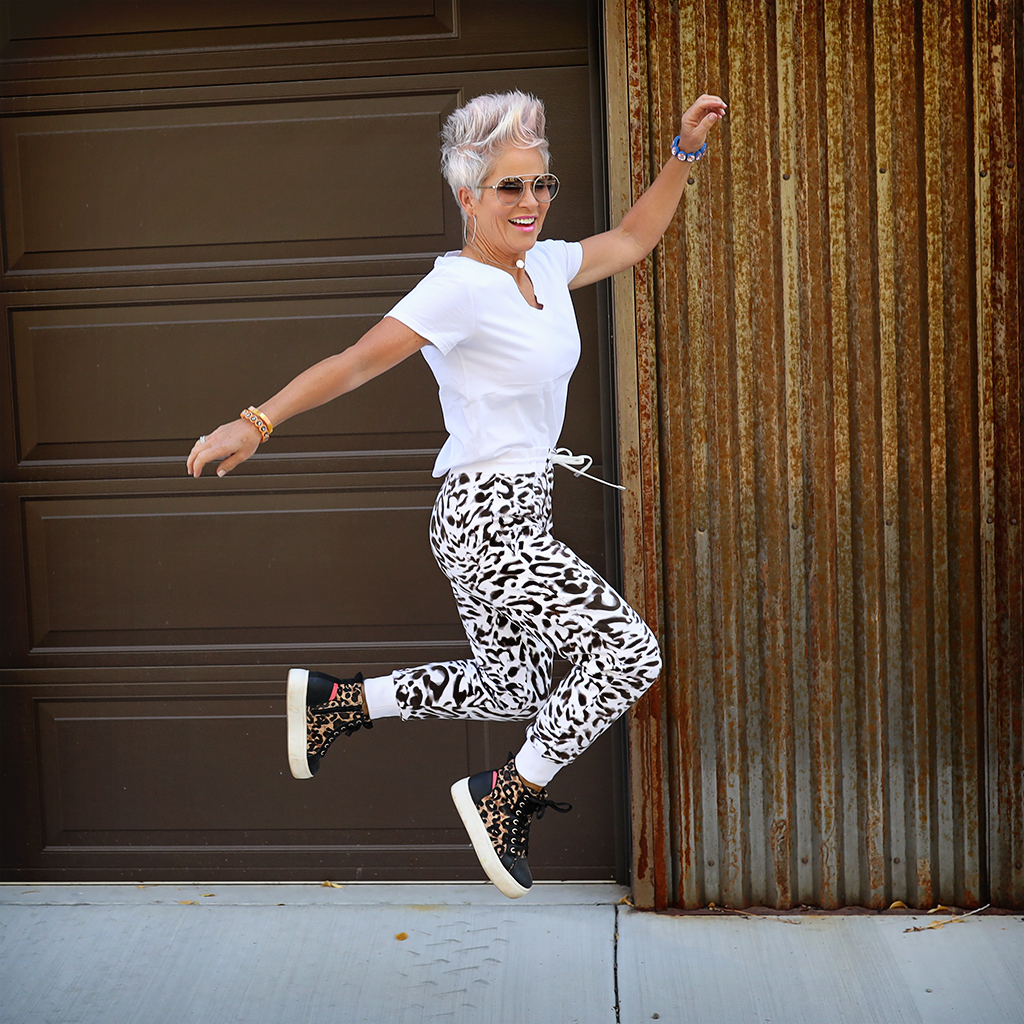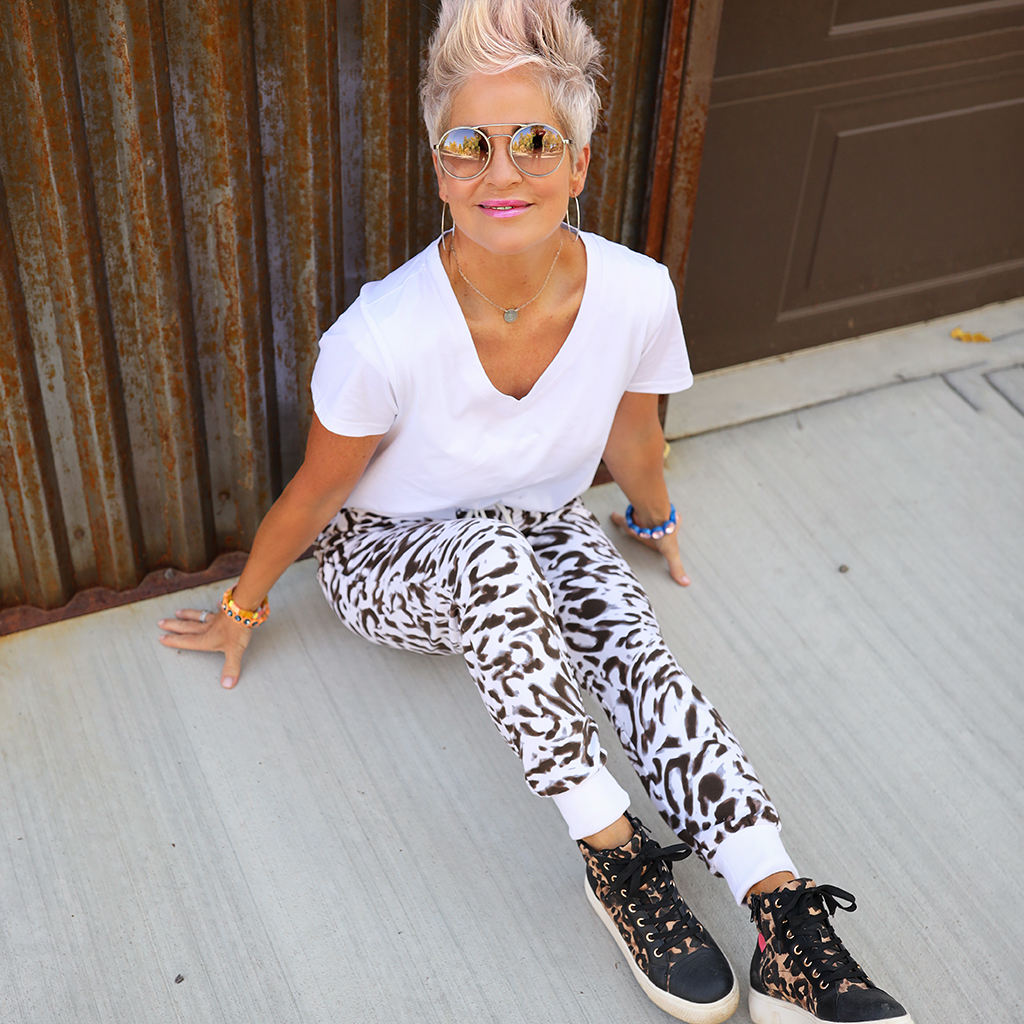 My favorite though, are these animal print jogger pants. I've been wearing them since I got them! They are so adorable and fun! I love the way they tie-up in the front! The other day I added a cute cropped denim jacket with them and some booties! My cropped tee is right here.
Shop all Marolli pants right here…. the joggers are so good!
So…. why do you need to know about MAROLLI? Because it's a brand that gives back AND…. it's such fun to wear! Feel comfortable and look sophisticated all in one! WINNING!!
Shauna XO