Montrose Colorado with my BESTIE should be an annual meet-up, because……..
Well because it was so good to finally see my girlfriend SheShe, after TEN MONTHS! The last time I saw her was in Quebec, Canada last December! Unfortunately, due to COVID all of our plans were cancelled. Of course we've stayed in touch virtually, but we all know that just isn't the same! It was so fun for me to introduce her to my new husband, and for me to finally meet hers, Norman!

Waaaaay back when I very first started my blog, SheShe reached out to me. I think I'm safe to say that she was the FIRST one that helped me learn the ropes of blogging and being an influencer! I'll never, ever forget her very first phone call. She wanted to introduce me to another way to optimize my blog! She's taught me so much!!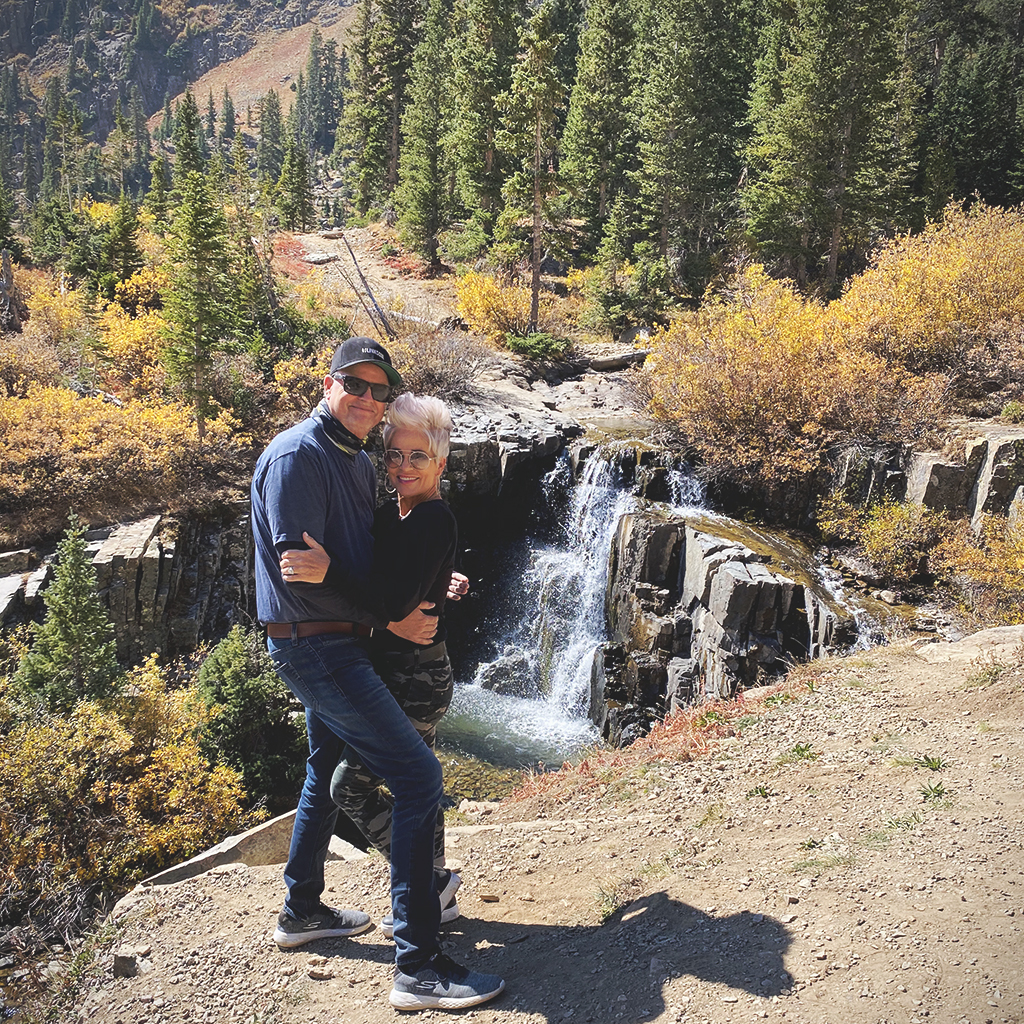 The weather in Colorado was absolutely spectacular! We've missed the fall leaves this season where I live, and Colorado sure did give us our feel of COLOR! One of our days there, we went up through Ouray and rode ATV's all the way up the mountain! WOW!!! What a DARLING little town…. named after the GREATEST Ute Indian Chief Ouray. We enjoyed a picnic along the way, and some beautiful waterfalls, and at one point flew through a small waterway across the road for some added FUN! Another day we went target shooting, and then to a DARLING pumpkin farm, the Covered Bridge Ranch, pictured below. THIS BRIDGE was so picturesque!!!!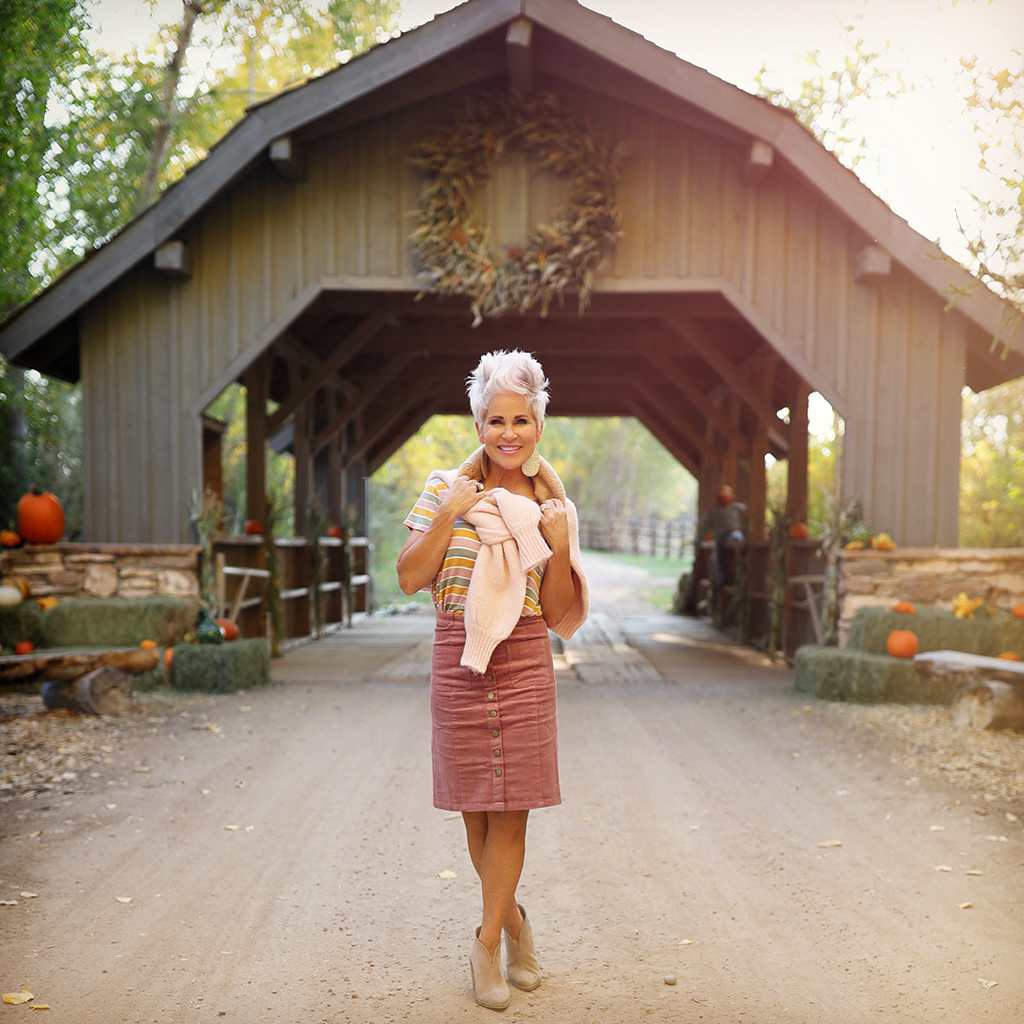 There was lots of healthy eating as well. SheShe is quite the cook. In fact her pork chops are to die for! She also made us fajitas and halibut! YUM! Our last night we went out to dinner at THE BRIDGES, to give her a break! If you get a chance to go there…. get their brussel sprouts!!!! Best I've EVER had!
From our very first meet-up in LA, we connected. We had the best time catching up and chatting about old times! A lot has happened since December, and so there was much to talk about! And of course there were lots and lots and lots of pictures involved. We LOVED showing off our CHICOS and SOMA styles! These two companies have worked with us extensively and have been SO GOOD TO US….. and are OUR FAVORITES!

Everything we wore, is linked up for you to shop. Chicos never disappoints and let me just say…. the faux fur vests we wore above, are INCREDIBLY FABULOUS! It was such fun to style them in our own way. This vest would be beautiful over a dress, with dress pants, leggings, and of course your jeans! It is a lifelong wardrobe piece and could be considered an ESSENTIAL!!!
Friends I hope that you are able to stay connected with your friends. These times are so precious, even more than ever now! Montrose, Colorado with my bestie felt SO GOOD! The way we connect and collaborate with each other is invaluable! SheShe and Norman were the ULTIMATE hosts! Her home was GORGEOUS…. Eagle Dawn. This is the name of their ranch…. EAGLE for Norman and DAWN is SheShe's middle name. Cute, right?
Anyway…. ENJOY your week and this BEAUTIFUL time of year. I LOVE it so so much! I've started to clean out, thin out, and organize in preparation for the holidays! It feels good!
Shauna XO