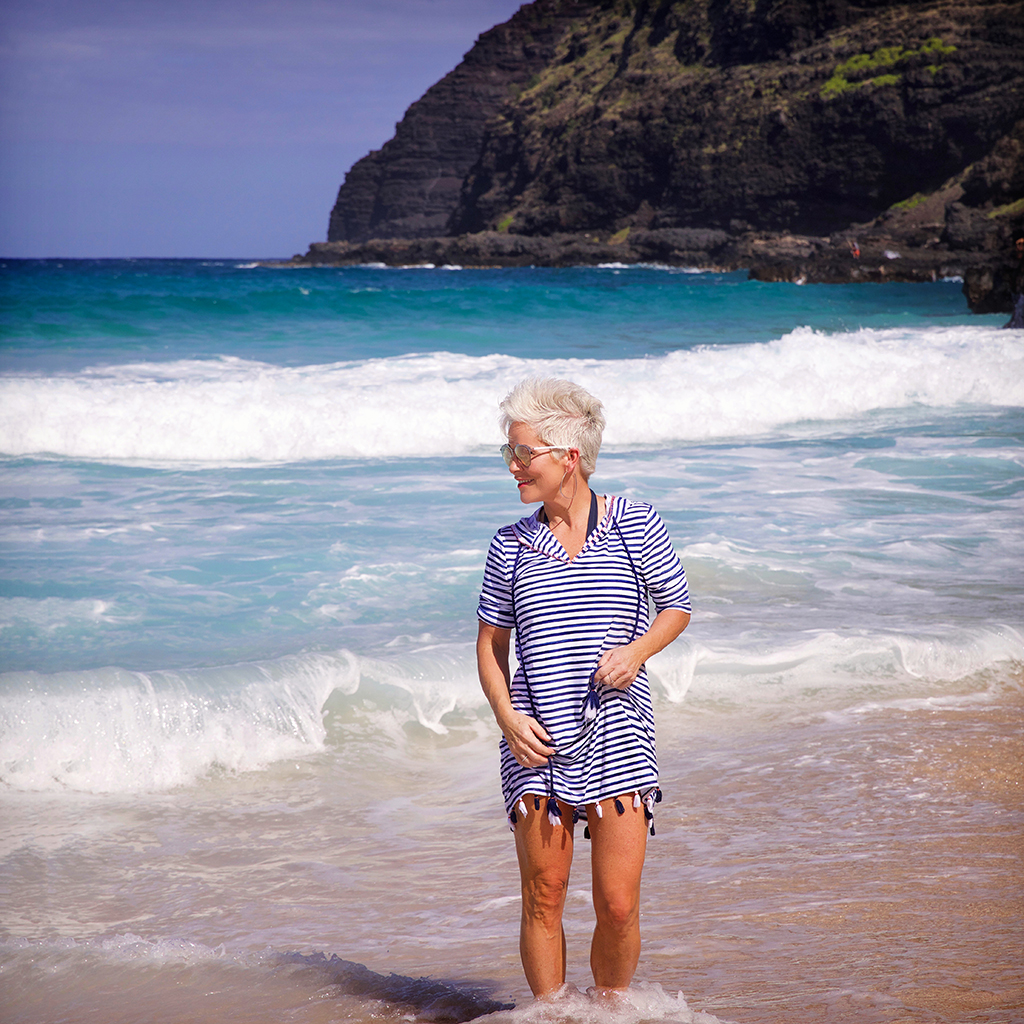 I wanted to share with you more of my CABANA LIFE style. I wore a lot of this when I went to Hawaii a couple of months ago. Remember this look? You can find it here. This company is more than just a swimwear company. ALL of their pieces have at least an SPF 50 built in to their clothing! How awesome is that??? And Cabana Life guarantees their pieces for life…..the protectant will never wash out. With all of the awareness and education out there in regards to the harmful rays of the sun, this offers so much! Just think about being out in the sun with less worry about what the sun is doing to your skin! Not a worry at all…..how nice!

When I was younger, I had very little regard for what the sun could do to my skin. And then of course as we age, we all see what happened way back when! I haven't always been the safest sun worshipper…..is there a SAFE sun worshipper? Probably NOT! I loved the sun and I loved my tan! But now there is so much out there to help us protect ourselves and STILL have that tan.
THIS CREAM was amazing in Hawaii. I first had a spray tan before I left. It was beautiful, but they only last so long. So I bought this cream, and added just a pea-sized drop to my normal body lotion, and it helped keep my tan the whole time I was there, and then some! I'm actually still using it in my lotion! I LOVE it, and it doesn't smell! Some self-tanning lotions have a funny smell, and this one doesn't!
So these are some of my favorite Cabana Life Styles here. I've been so impressed with the quality of my pieces. The fabric is really comfortable, and the patterns are so vibrant and FUN!!! They also offer stylists to help you find your perfect fit! That in and of itself is a bonus!
If you have plans to be out in the sun this summer, Cabana Life could be for you! I hope you like my picks! And one thing I didn't mention….they have kids clothing too! The girls and boys styles are adorable as well!

Shauna XO