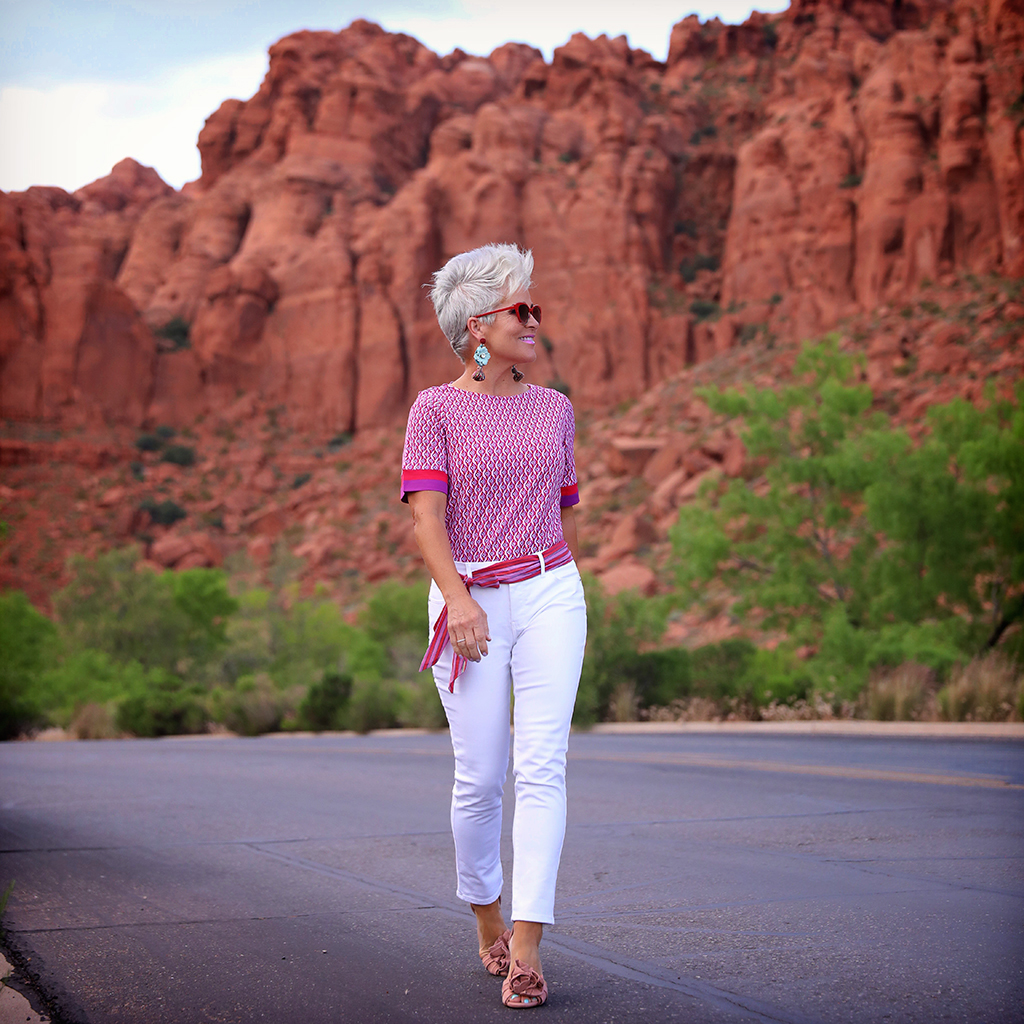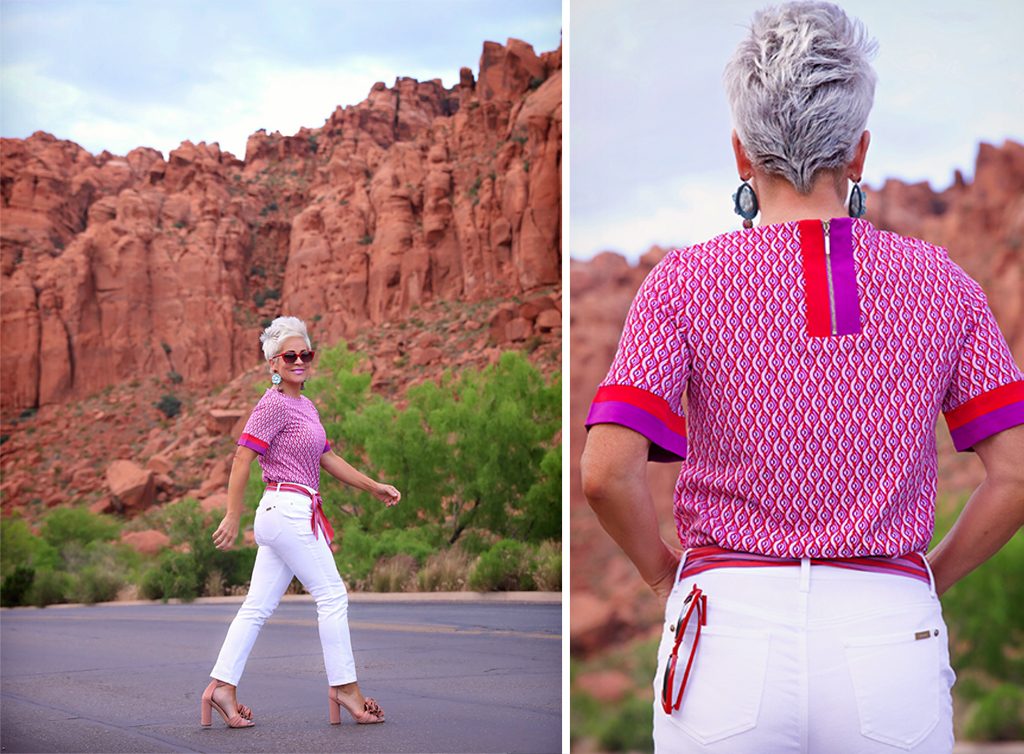 How many times have you NOT worn WHITE JEANS because you were afraid they would get dirty? CHICOS No-STAIN white jeans are here and your game plan is going to change! NO MORE WORRY! These seriously won't stain…..even with toddlers and grandkids!!!!
The fit on these jeans is PERFECT, and not only that but COMFORTABLE too! They will make such a great staple for spring and summer! Every time I get a new Chicos piece, I'm always so pleased with the fabrics! In fact today a great big order came to my door…..all full of FABULOUS CHICOS STYLE for an upcoming girlfriend trip! Again, the fabrics of each piece were SO FINE! And these jeans are no exception!
My top definitely is my favorite Chicos top. My favorite colors, the retro vibe, and what about the cute zipper up the back??? SO DANG CUTE! It also comes in blue! Pair it with your grubbiest jeans, or your high-waist denim, or a simple skirt or dress slacks. It's just SO GOOD!
This has to be MY FAVORITE Chicos outfit ever! This Chicos top and earrings take the whole look up a notch! Each piece can be worn SO MANY WAYS! I LOVE the idea of this top with a white pencil skirt, even a denim skirt! And of course the jeans can be dressed up or down so easily!!
Another thing I LOVE about CHICOS, are there accessories! Aren't these earrings ADORABLE! My favorite again! I've already worn them multiple times! They will be coming on vacation with me for sure! You may think that the color would be hard to go with other things, but I've not found that to be the case! And everyone should own a pair of red sunglasses! And these won't break the bank!
Now go and ENJOY YOUR CHICOS NO-STAIN WHITE JEANS anywhere, anytime, and always! I'm packing them with me on my trip and there won't be a single worry of me messing them up in any way! In fact….I would even dare wear these on the airplane! Not a worry….NO NOT EVER!
Shauna XO