MEMORIES AND LESSONS FROM MY DADDY
My daddy has been gone now for almost three years. It almost feels like yesterday. He passed just thirteen days after I got married. It is such a wonderful thing to be able to CONTINUE TO LEARN from him. I've said this before, but I see myself more and more in him, and I love it!
ABOUT MY DADDY
First of all my dad was such hard working man. I know many say that about their fathers, but mine REALLY REALLY WAS. He was active and productive. My daddy was busy and happy. And being a perfectionist provided us the most lovely yard. Now that I'm running a business of my own, I find myself working like he did, wanting to accomplish much in one day, and expecting things to run with precision….. just like he did! I wonder if he was like his daddy?
Sometimes I strive to find the balance I should have with work and play. I tend to be a little lopsided and lean more to the WORK side of things. I hate to be idle, it absolutely drives me crazy. Sitting around doing nothing is NOT MY STYLE. THIS was my dad to a tee! This is where I see the most similarities in the two of us. I LOVE that I'm just like him that way!
My husband has SLOWED ME DOWN quite a bit, which is probably a good thing. But I will NEVER NOT BE LIKE MY DADDY…… not ever! Unquestionably he taught me lessons that have made me successful and happy. He was just right. He raised ten children with my mama and they were the best parents of all!
ABOUT MY HAT
THIS HAT was my grandfather's (Oliver), my dad's dad. He wore it on his mission. This was one of my inheritances that my mama let me have after my dad passed.  I'm wearing it today in honor of not only my grandfather, but my dad! Absolutely it's one of my most prized earthly possessions!
WATCH MY REEL HERE!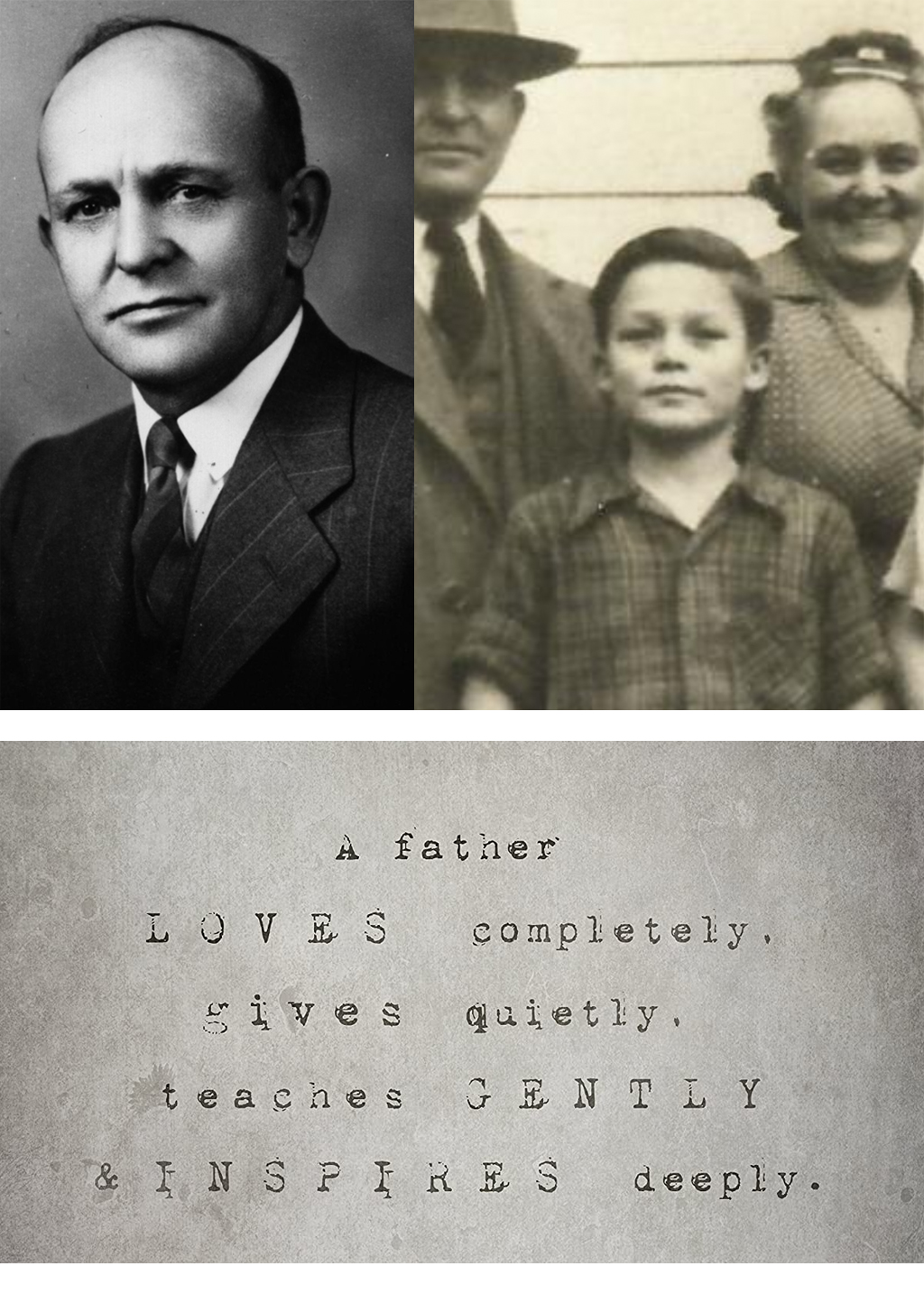 I wonder so often what kind of an impact I'll have on my family. The older I get the MORE I want to make sure that my influence on my posterity is a positive and good one! I'm so grateful for what my daddy stood for. He was honest, and full of integrity! He was such a WONDERFUL EXAMPLE to my boys. They each loved him and respected him.
~~~
HAPPY FATHER'S DAY to all the dads out there. I pray everyday that my own boys will always know the impact that they have on their kids and how important their example is to each of them. The memories and lessons from my daddy are ingrained deep within my heart of which I will FOREVER be GRATEFUL! LOVE YOU DADDY! XO
Shauna XO