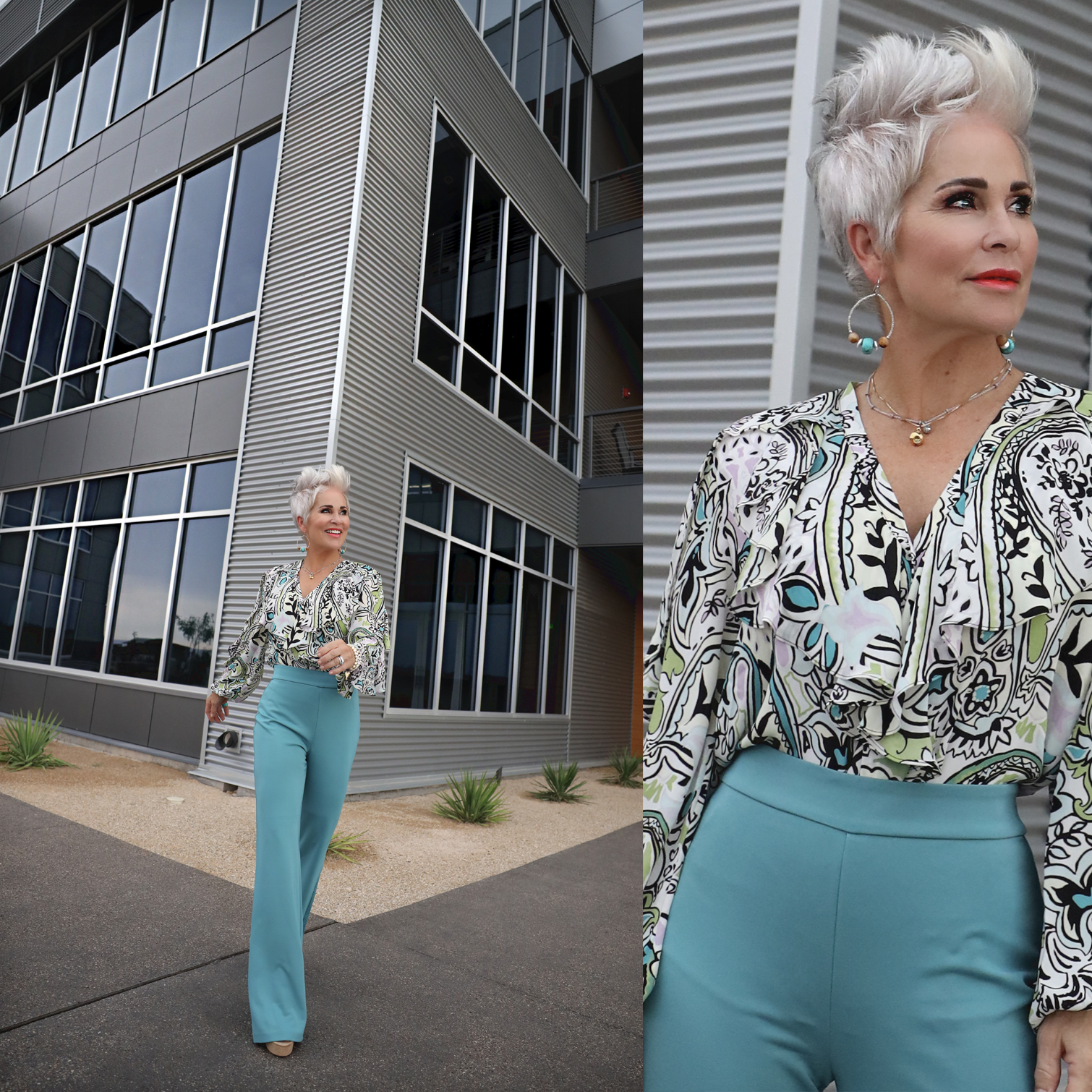 Let's talk about CHICOS BLACK LABEL line? Have you heard of it? I had been shopping Chicos for a LONG TIME before I discovered this part about the CHICOS brand! And this is a part that you do NOT want to miss! This is how you would describe it……
Luxe fabrics. Clean lines. Designer details.
Black Label is Chicos finest line. It would be considered the high end of their brand. That PINK SUIT I wore awhile ago is from the Black Label line. This lets you get a designer look WITHOUT having to pay designer prices!! My PINK SUIT blog is here.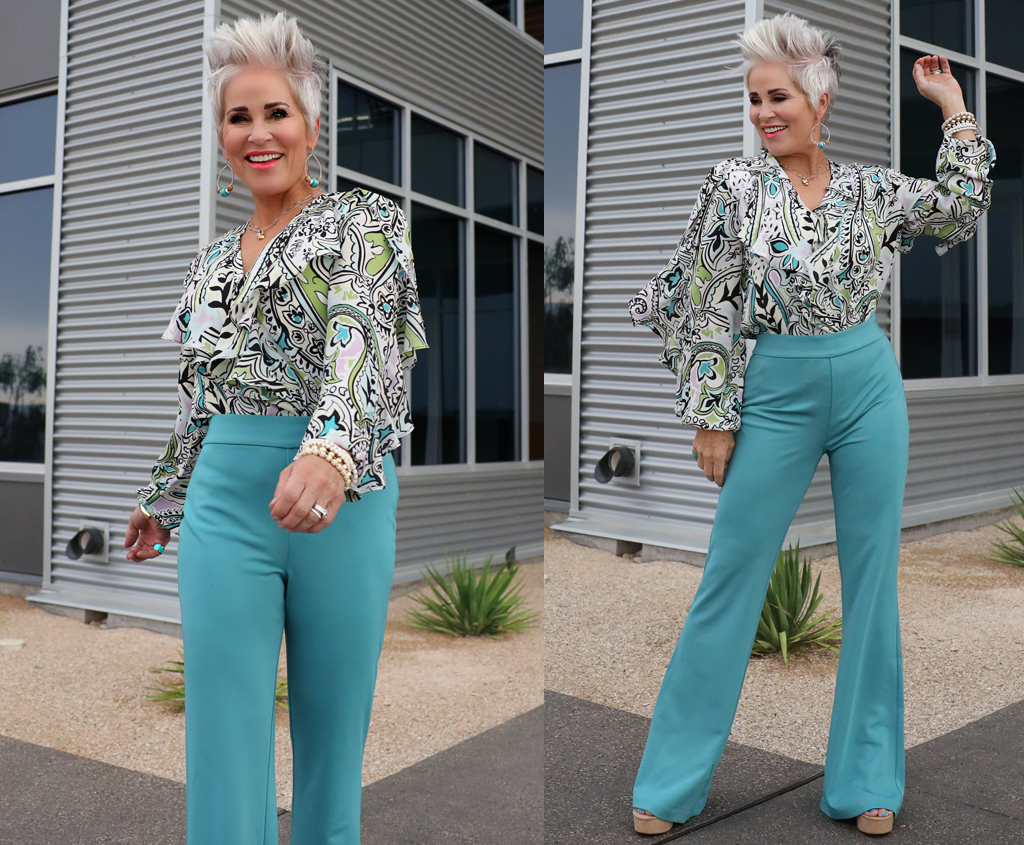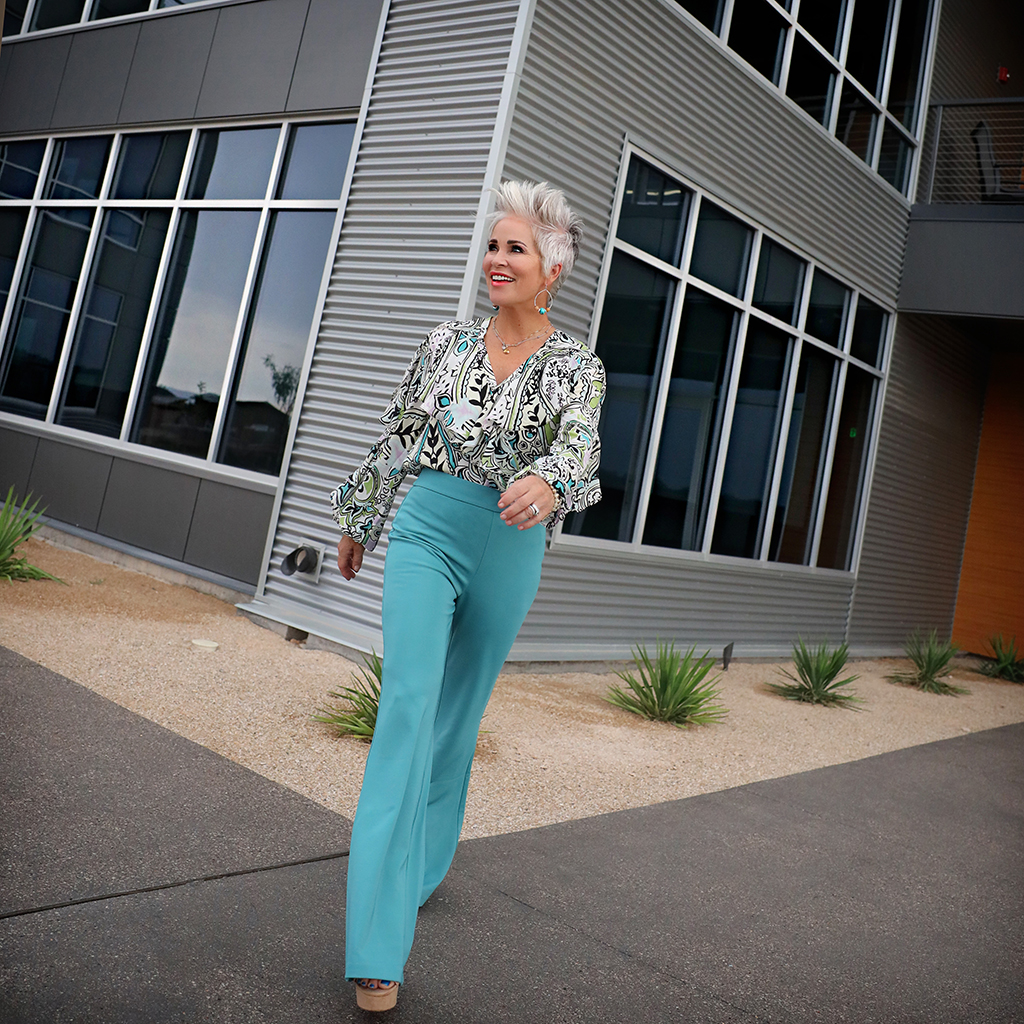 My Black Label outfit above is fabulous! It's definitely designer worthy. Would you consider it versatile? That's a big important word here at Chic Over 50!! YES it is! I've worn the blouse with my jeans and heels and it made a beautiful look! And I plan to wear the pants with a simple tee and sandals for a more laidback look. You can wear ANY or your favorite shoes for a look that's all your own! Both great pieces to break up in to many different looks! What about a white blazer over this? FANTASTIC….. right?!
You can shop BLACK LABEL HERE. Below I've linked up some great outfits using some BLACK LABEL pieces. There aren't a lot, but what there is, IS GORGEOUS! I think this is such a sophisticated collection!
What about THIS Black Label jacket?

This classic LBD is simple elegance!!!

PINK Black Label will up your SASS!

I know that this line is on the more expensive side, but you need to think of it like I do…… as an investment. They will be timeless and last for as long as you need them to! Remember how I've said over and over, how beautiful Chicos fabrics are? These are that and more. Now…… let's talk about Chicos Black Label line. Would you invest?
Shauna XO