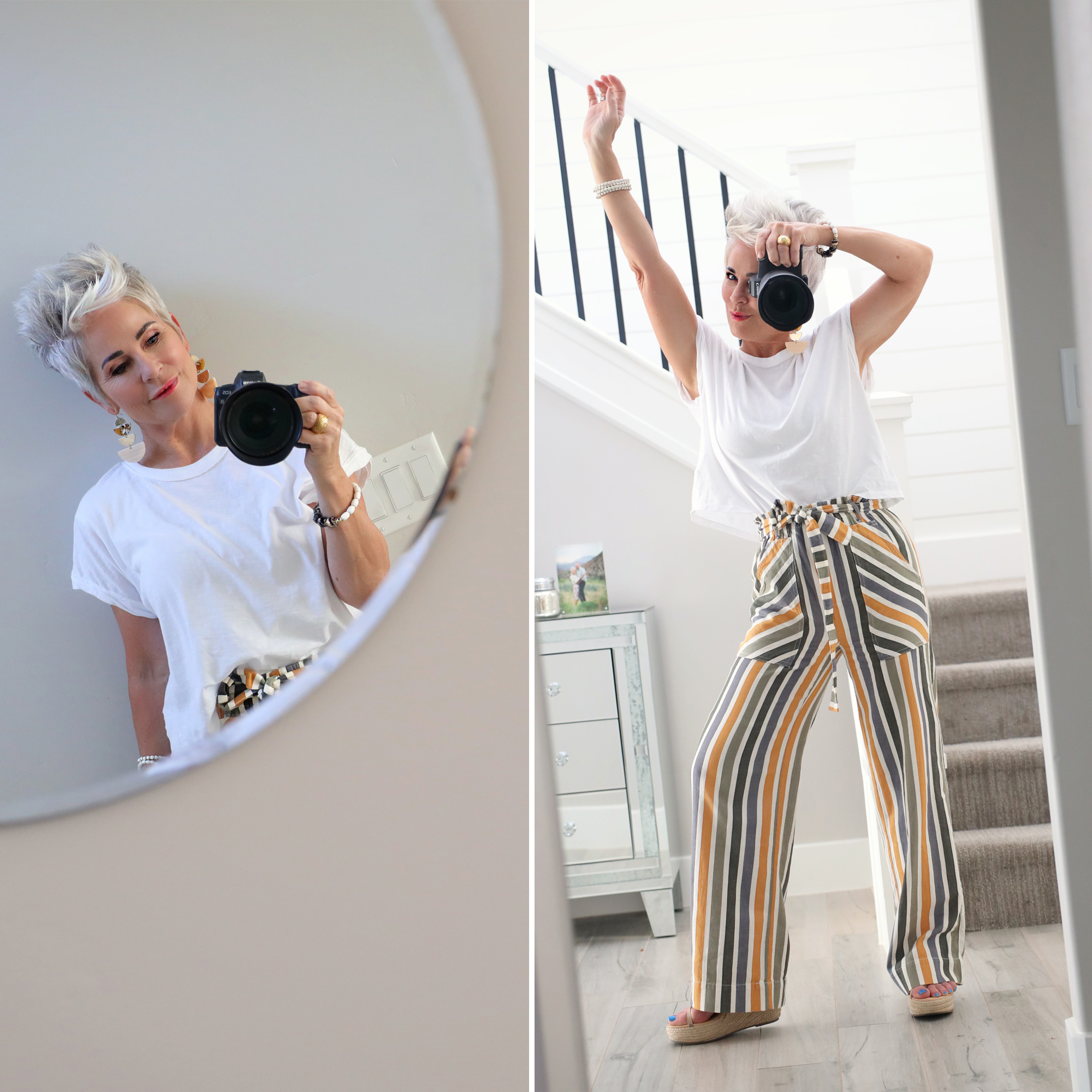 Let me tell you why I LOVE photography! Right before I turned 50, I made one of the best decisions I've ever made…… learning how to use a real camera. One of my best friends Carin, and a woman who I looked up to in more ways than one, was offering a photography workshop. This was serious too. She sent out assignments to do BEFORE the workshop even started. She truly was and is passionate about her work as a photographer, and wants people to feel that same joy through their journeys.
You can see my sweet friend CARIN DAVIS on Instagram here.
So I jumped in, bought a BIG GIRL CAMERA, and was ready to learn and most importantly, ready to practice! I remember feeling so overwhelmed by all the details, and big photography words like F-stop, ISO, etc. I really thought there was NO WAY I could learn all of it. But my LOVE for photography and creating beautiful pictures, was motivation enough for me to buckle down and learn!
I was at a place in my life, where I had hours to give towards practicing. And my subjects were absolutely BEAUTIFUL…… my grandchildren! So I was set! I went that day, and it was an ALL DAY workshop, and learned as much as I could. Before we left, Carin asked us to make sure that we got our cameras out every day, even if for only ten minutes, and practice. THAT WAS KEY FOR ME!
It wasn't long before it all started to click. I was taking pictures that I was proud of and having the time of my life. Photography opened up my eyes to every single detail in a day. I saw the light, I saw the little things, I saw beauty literally IN EVERYTHING!
As I went along, I soon got my own studio, right at home, that was gorgeous! It was all white, white wood floors, white shutters and walls, and a lighting system to go along with it! What a dream for any photographer. I started doing photography for friends and family. I even started charging for it, which was super rewarding. I attended workshops with some incredible photographers, who inspired and taught me as well.
My FAVORITES were…. Carin Davis and Shanon Sewell and Jinky Art
Then at the age of 56, when I started my blog, PHOTOGRAPHY fit right in to my new adventure! I create all my own pictures (with the help of a "clicker"). That's usually my husband. He doesn't mind at all and has turned in to a very good Instagram husband!
Let me tell you why I LOVE photography…… it's definitely NOT for sissies! It takes commitment, work, practice, desire, along with some artistic talent as well. I had a friend tell me once that you can know every single thing there is to know about photography, but if you don't have an artistic, creative eye, your photography will never be good. It's one of the most fulfilling things I've ever learned how to do!
Photography allows me to be creative. I LOVE everything about it. I only wish I lived closer to my sweet grandkids, so I could continue to take pictures and pictures and pictures of them. Their parents don't like me sharing them here on any of my platforms, which I respect. But at the same time it makes me sad, because they are SO WORTH SHARING! I LOVE every single one of them!
MY EQUIPMENT IS HERE~

Shauna XO
Here is another blog I wrote that would be helpful if you're interested in learning photography!
By the way….. my pants are ON SALE and are the perfect colors to transition in to FALL!