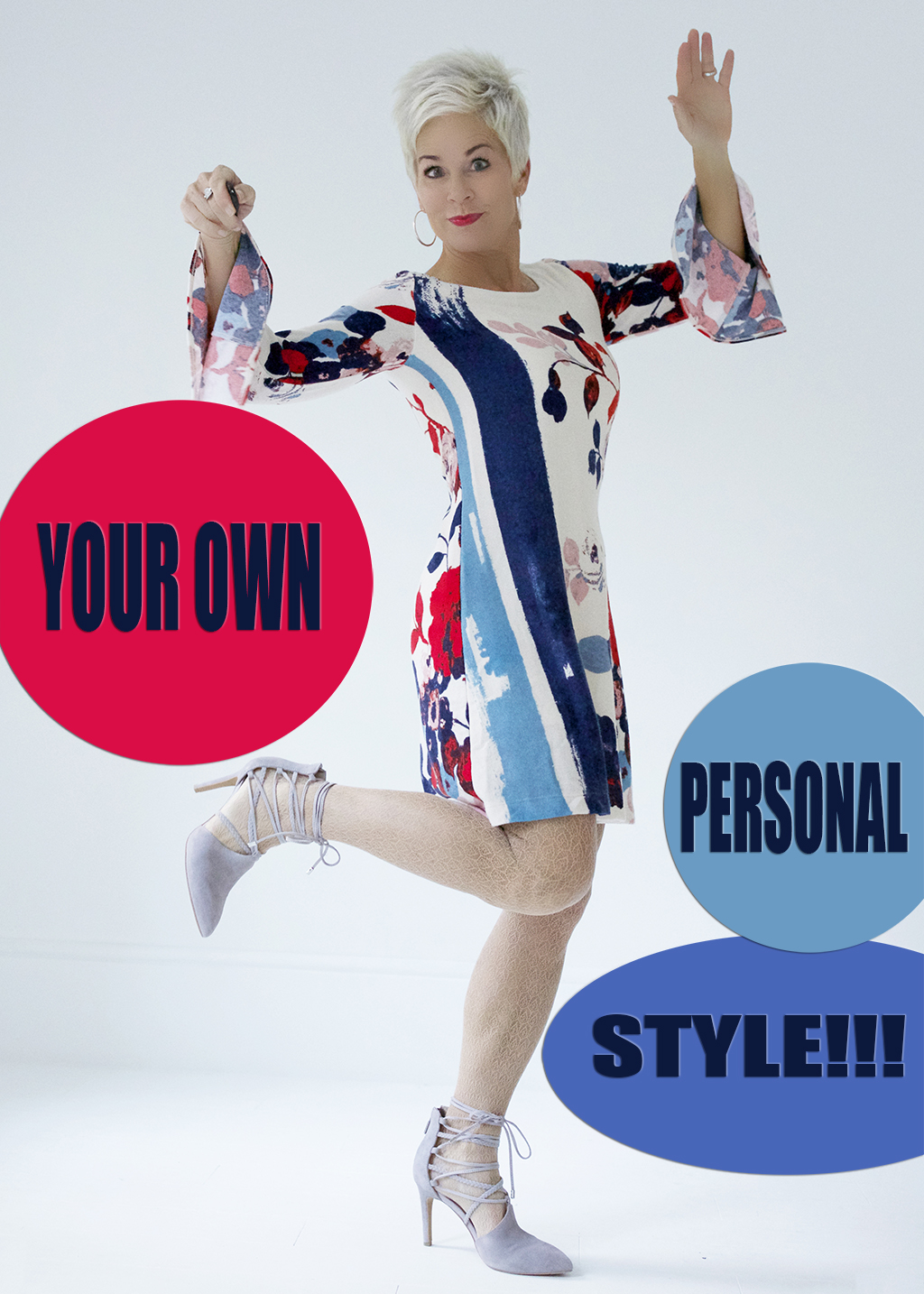 HOW TO FIND YOUR OWN PERSONAL STYLE
Do you feel like you have a style all your own? Would you like to know how to find out what it is? I think it's easier sometimes to see it in someone else, than it is to find your own. Today I wanted to talk about HOW you can  find your own unique style and feel confident and sure about what that is.
Why is it important to know what your personal style is? First you'll feel more confident and sure of yourself. Second you'll be a smarter shopper, and third getting ready will become effortless! In addition to this, you'll have more fun with fashion!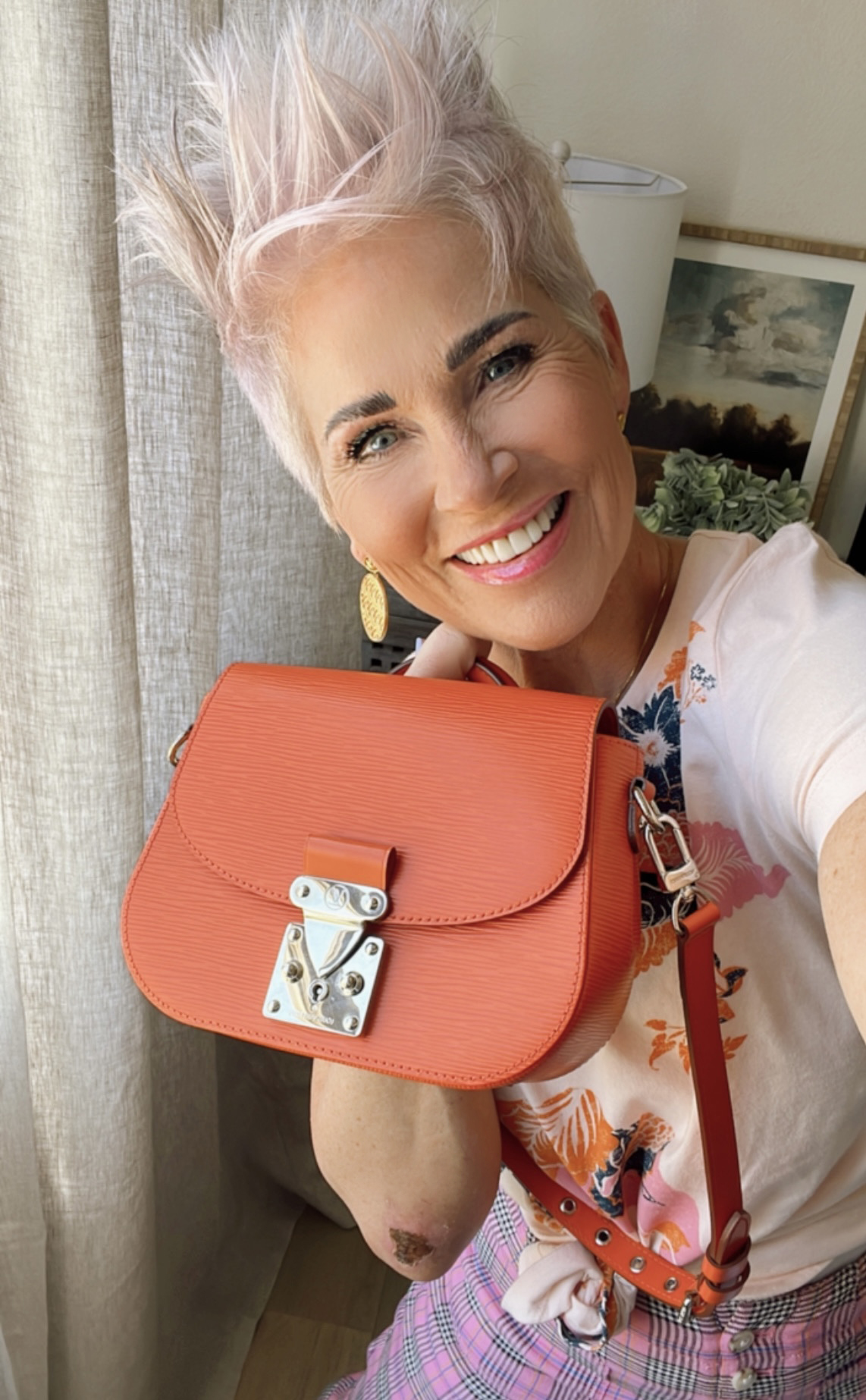 ABOUT MY STYLE AND LOOK
I definitely have my own style that's unique to me. My hair would be my #1 signature look. It has mostly been short my adult life. If you're interested, this BLOG HERE talks about my hair before I went platinum. Growing up I was known for my stark white birthmark in the front, and learned through the years to love it. Now that it's all natural, it feels right and has become a big part of my personal style.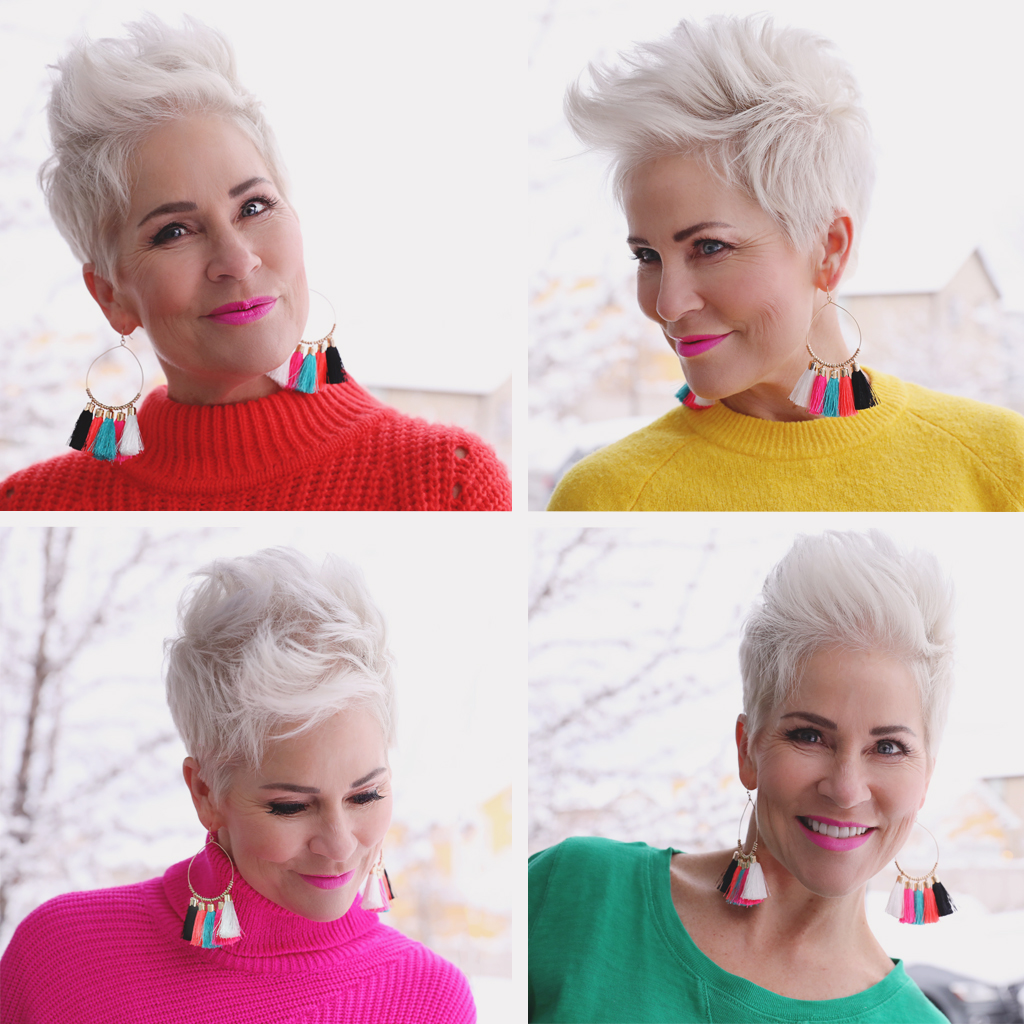 FIND WHAT YOUR STYLE IS WITH THESE TIPS
FIRST- Knowing what your colors are is so important in honing in on your style. Find out what those are first. When you're out shopping ONLY BUY within those colors! By doing this, you'll find that everything in your closet will go together.
SECOND- Know your body-type and what flatters YOU. For me I like to highlight my waist. When I don't, I tend to get swallowed up. Being short doesn't help when there's no shape to my look.l You may be one that wants to hide your middle and show off your legs. Make sure you know what that is for you.
THIRD- Pay attention to when you feel really confident and sure about what you're wearing. What is it about that outfit YOU LOVE? Is it lots of color and pattern? Is it that it's simple and chic? Why do you feel comfortable on one particular day more than another?
FOURTH- Listen to what people are telling you. What are people complimenting you on? I believe that people will tell you the truth. Find an honest friend to maybe help you with this one. Again I get the most compliments on my hair as well as when I wear vibrant colors, both of which are part of my look.
FIFTH- What is your lifestyle? Are you a professional? What about a full-time mama? Or you could be both? Do you love athleisure/sporty type style? Or maybe you like a classic look or a trendy look? How do you want your clothing to fit,  loose and relaxed or snug?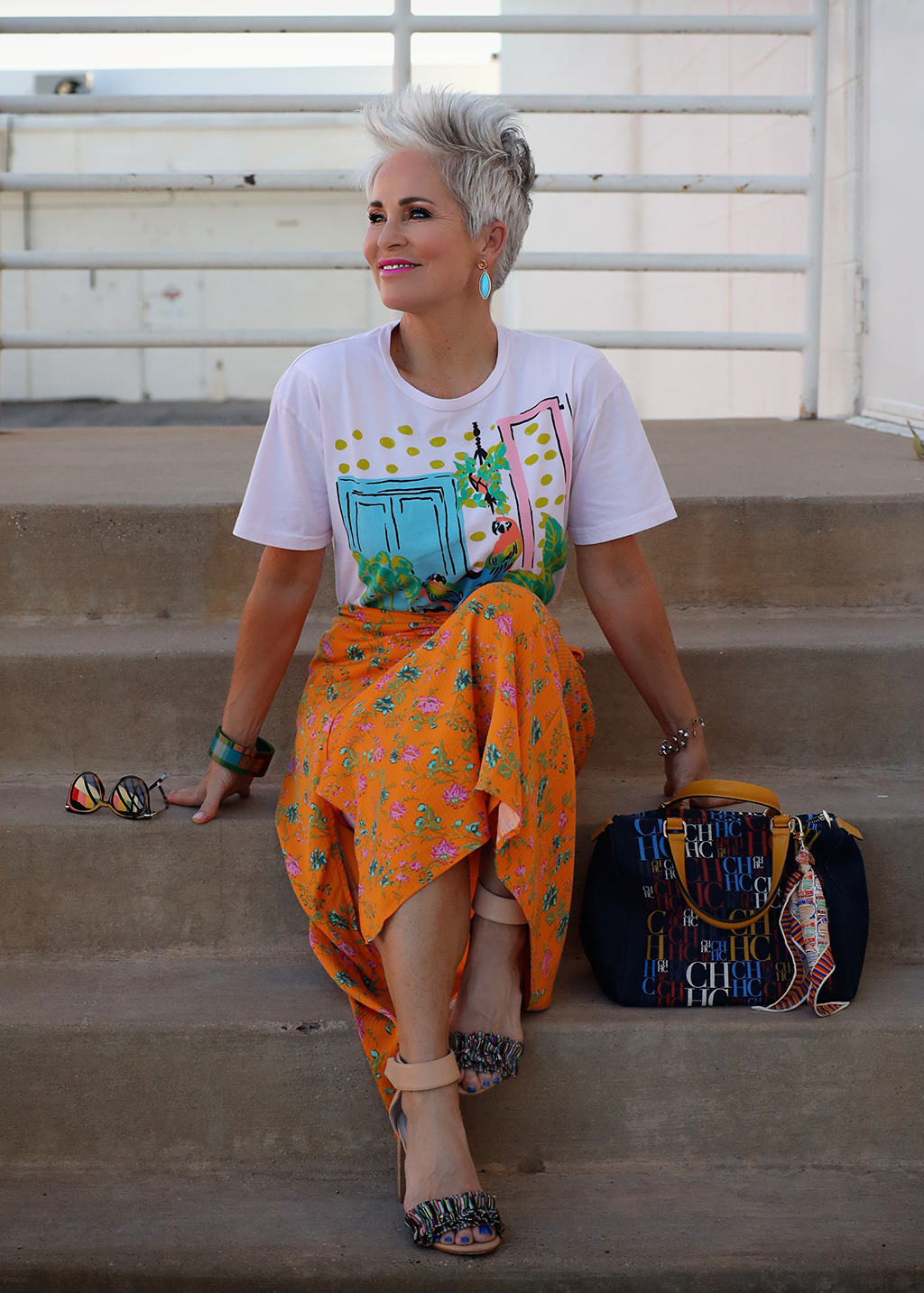 Know that when you hone in on your look….. IT DOESN'T HAVE TO BE BORING. Some may think that when they discover their own style, it may look the same day after day. Without a doubt that is incorrect. There is plenty to mix up and change around. Wearing different color combos, accessorizing in different ways, and dressing something up or down will keep everything fresh and fun! Finally I want you to find that dressing can be so invigorating!
By using these tips on how to find your personal style, I promise you will feel so much better about yourself. It really can change everything when you carry that confidence and sureness about how you present yourself to the world.
Shauna XO
NOTE: Images in this blog are all from the archives of CHIC OVER 50!
THIS BLOG tells the story about my signature hair.