Accessories are a great way to enhance your style at pretty much any price-point. My top favorite ways to put my own signature on my look, are with with these SIX accessories. I use them every time I'm putting together an outfit.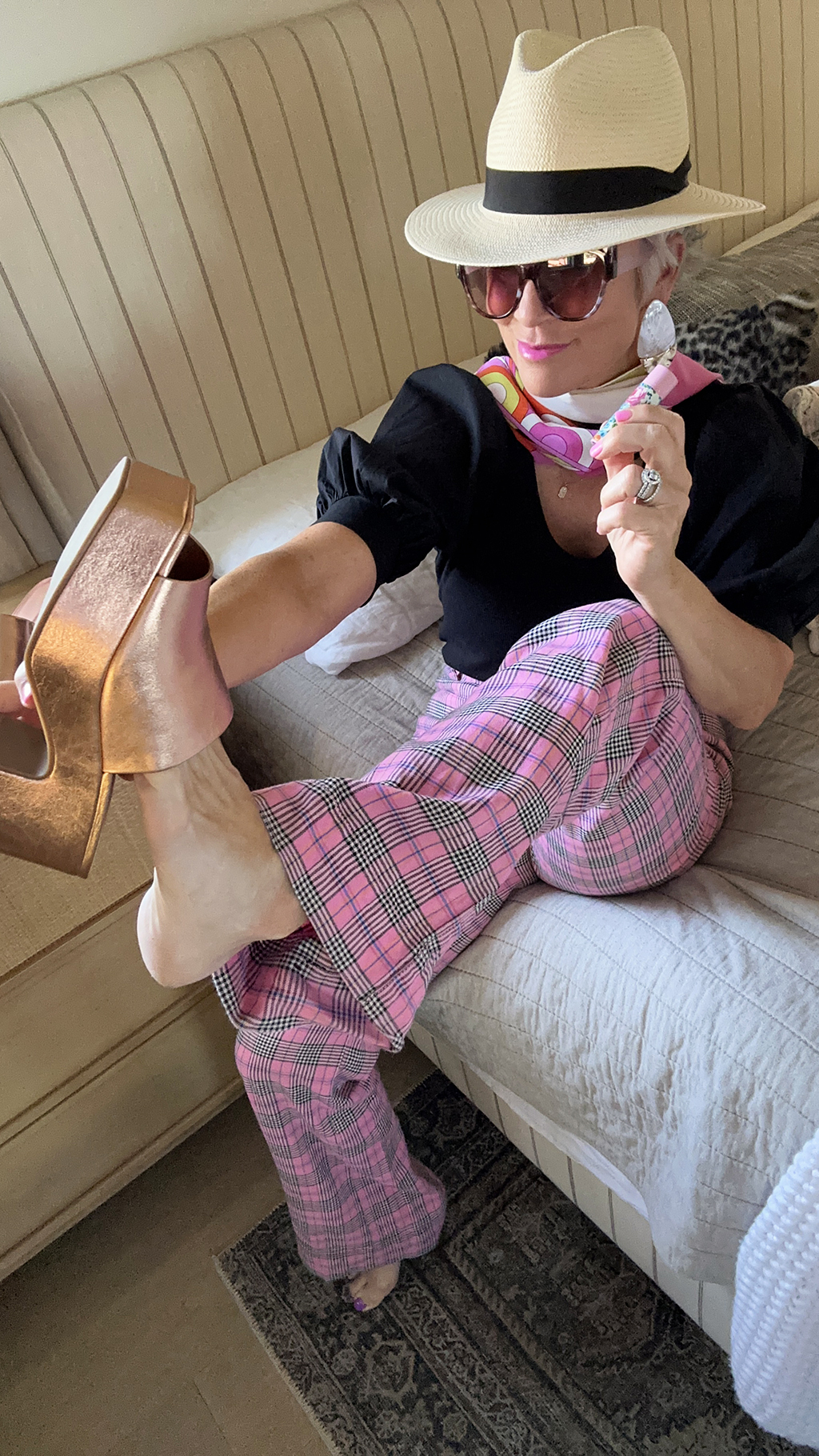 SCARVES
Scarves are a versatile accessory because they can be worn multiple ways. You see me wearing them not only around my neck, but on my head, as a belt, and tied on my bag. I've even been known to wear a bandana size scarf around my wrist like a bracelet. They add a pop of color or texture and can be used to switch up an outfit without having to buy new clothes!

STATEMENT EARRINGS
Earrings are such fun to add some pizazz to a look. Oversized, sparkly, colorful, or embellished with stones and beads, choose them to match your personality. They have been especially fun for me because of my short pixie. This accessory is a quick way to draw attention to your face and can actually accentuate your features. Make your outfit go from ordinary to extraordinary with some gorgeous earrings!

HATS
Hats come in all shapes and sizes and can be worn for fashion as well as function. The fedora, which is my favorite, will add a touch of sophistication to any casual outfit. However with a baseball cap or beanie, they both have a more laid-back and sporty vibe. A well-chosen hat can add interest and dimension to your look.

SUNGLASSES
Sunglasses are an instant boost of cool! You can find some great looking glasses at super good price-points. I've ruined or lost so many expensive pairs, that I've become a real believer in the budget-friendly version! Wearing a great pair that have UV protection, will help prevent wrinkles and fine lines. Sunglasses are a must-have for anyone who is fashion-conscious!

SHOES
Shoes are a crucial accessory that literally can make or break an outfit! Choosing the right pair will make a woman feel confident and put together, whereas the wrong pair can totally ruin the overall look. Heels of course will ellongate and add some glam, while sneakers have a completely different feel. The key is to find shoes that are stylish and comfy too. It should also be noted that your sneakers CAN BE a statement-maker as well.

LIPSTICK
When it comes to lipstick, I've always been in to my bright colors. Whether you wear bold or subtle, the right shade can add a pop of color and pull your outfit together. I'm one that coordinates my lipstick with what I'm wearing. Definitely it wil brighten up your complexion and instantly make you look put together…. even if you're not! My favorite GLOSSES are my own which you can CLICK HERE TO SHOP!

____________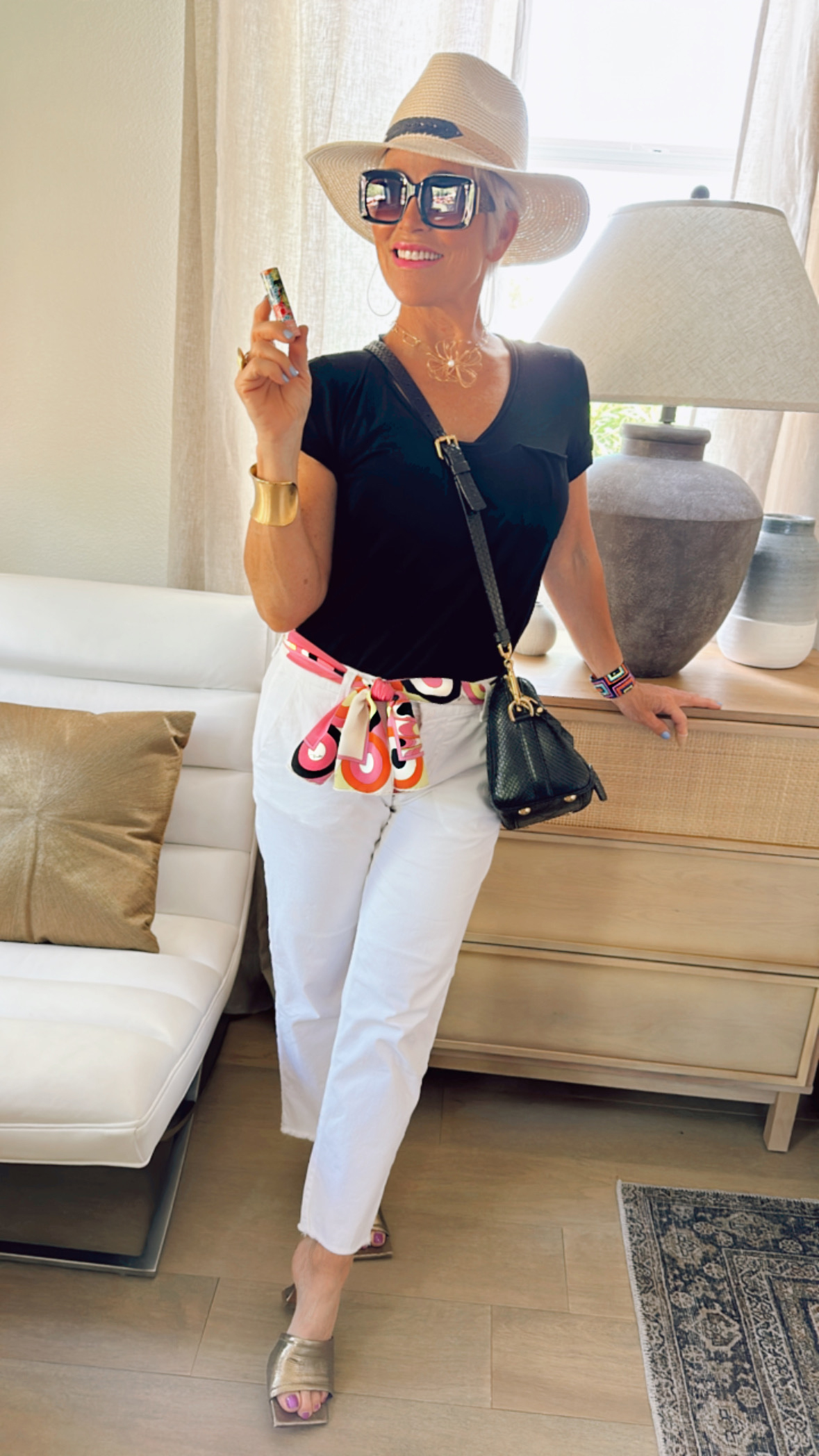 Finally, accessories are a fun and easy way to enhance your style. Scarves, statement earrings, hats, sunglasses, shoes, and lipstick can all be used to add interest and personality to any outfit. Whether you want to look more sophisticated, casual, or glamorous, the right accessories can help you achieve the look you want!