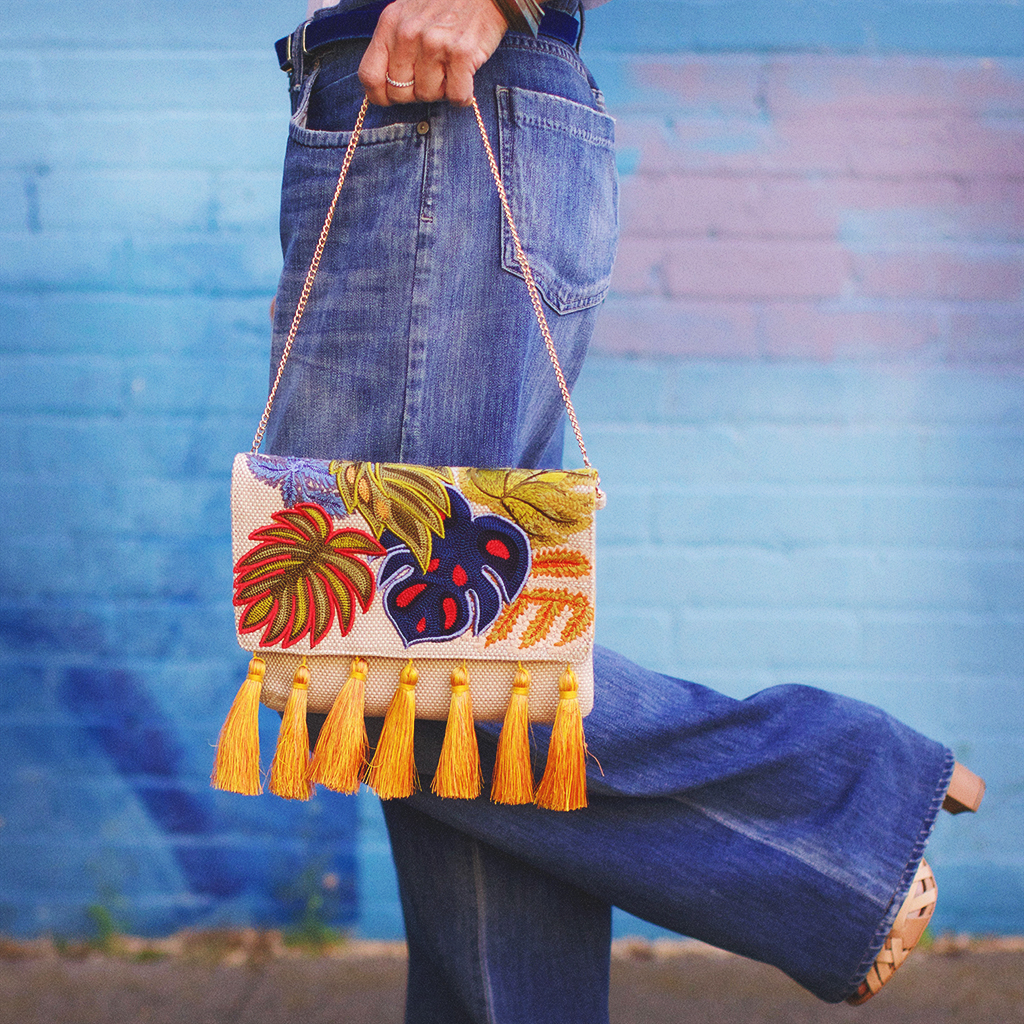 How do you feel about your accessories? I'm not one for accessory overload, but do love a few here and there! It all started with this clutch from Chicos! Isn't it the cutest? I love that it can be worn over your shoulder…clutches can be hard for me to keep track of! I only needed some great jeans and a basic white tee! I added a fun neck scarf, a couple pieces of jewelry, and a fabulous royal blue skinny belt from Rag and Bone, and sunglasses.
I've said, just in my last post, that accessories can update a look in a heartbeat! In fact friends….these jeans are  Citizen of Humanity from Anthropologie, and are YEARS old! The exaggerated wide-leg is such fun and so comfy, and if I'm careful with what top and shoes I wear, a little short girl CAN wear this style! I added my highest heel and a simple more fitted shirt, and it worked! Think proportion when putting your looks together!
From bags, to scarves, belts, jewelry, and sunglasses….you can make some simple jeans and a tee shirt come to life! And speaking of a simple white tee shirt, I've linked some of my favorites below. This one here is from Madewell.
Know the POWER of your accessories. Make them work for you! Let them showcase your personality and style! A basic outfit can become sensational with some fabulous accessories! Choose them in your colors, so they'll always work with the rest of your wardrobe!
http://

Bye-bye friends, and have a great day!
Shauna……….XO