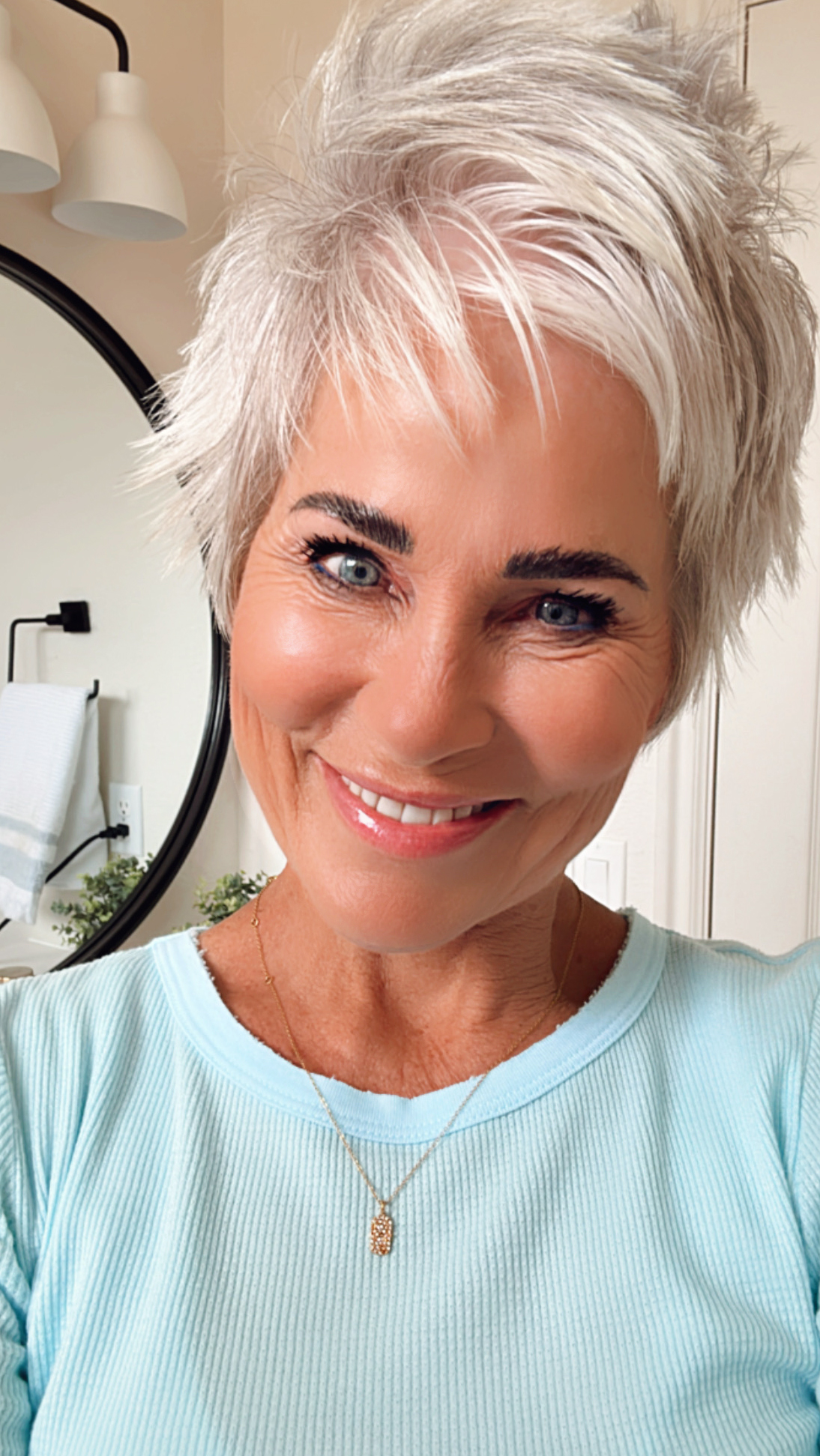 As women age, it's super common to experience changes in your hair! Let's talk about the TOP HAIRSTYLES FOR MIDLIFE WOMEN. Not only do we lose the health of our hair, but our bodies are changing too! Unquestionably the most common changes are color, thickness and texture. Are you finding this to be true?
These changes can prompt a desire for a new hairstyle that will flatter and reflect your personality. With so many options to choose from, particularly at midlife, I wanted to share the TOP FIVE most popular hairstyles for women over 50. First and foremost, your hairstyle should make you feel confident!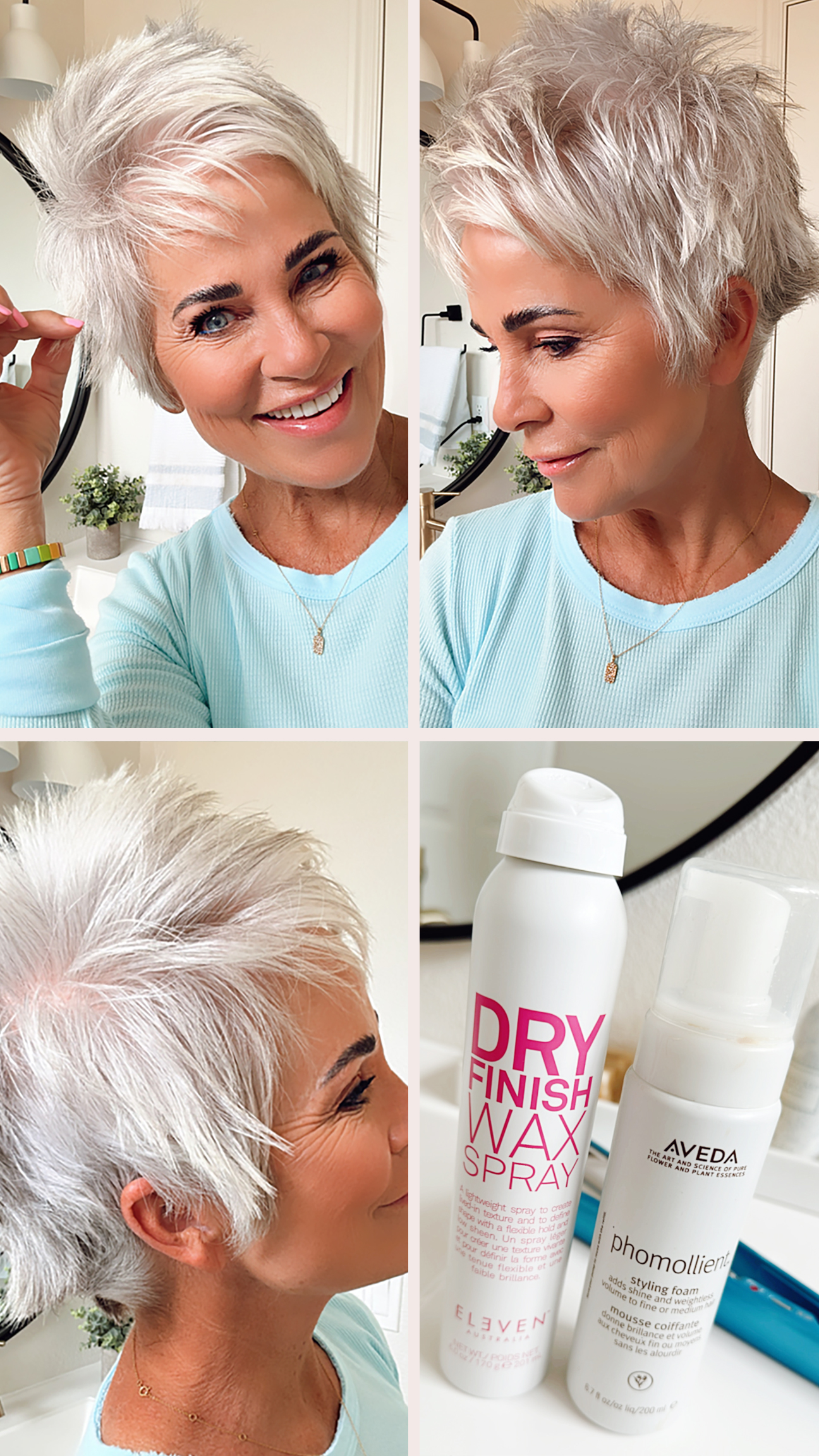 ____________
THE BOB HAIRCUT
The bob is a versatile haircut that can be customized to suit your individual preferences. It's a classic that literally never goes out of style, and works for women of all ages. There are variations to this cut…. layered, asymmetrical, and the lob (long bob). Besides wearing it straight or wavy, you can wear it with or without layers. It's a great option for women who want CHIC and low-maintenance.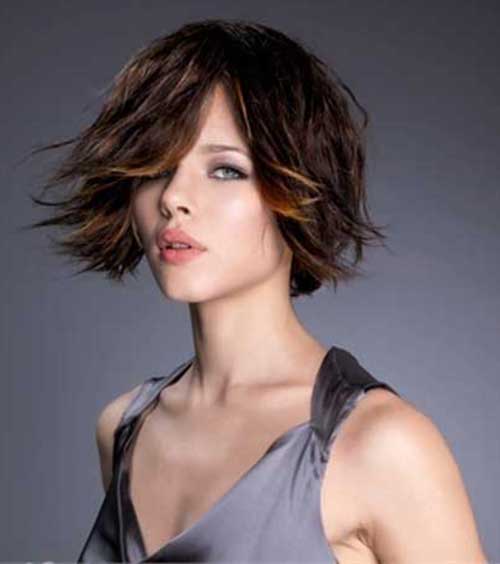 THE PIXIE CUT
Obviously this is my favorite! The pixie is edgy, sassy, bold and low-mainteninace. Many think that it's harder than long hair, but I beg to differ. It's really versatile and can be styled different ways to suit individual preferences. You need to WATCH MY REEL linked below to see just how versatile a pixie is. I can wear it back, up, forward, extreme, or more sleek. Without a doubt, if you want low-maintenance… the pixie is for you!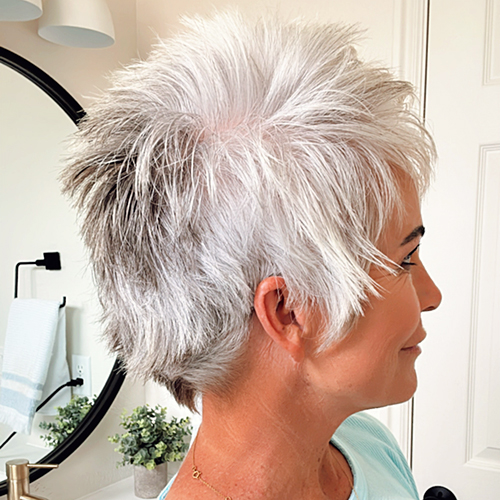 SHOULDER LENGTH CUT
This is an another popular choice for women over 50 because of its versatility and low-maintenance. It's a length that's easy to manage and can be styled in different ways, from straight to wavy or curly. This style can be parted on the side or in the middle, and added layers can add volume and movement. My biggest complaint with a longer style, is most women at midlife don't have healthy hair. However if your hair is healthy, it can be beautiful!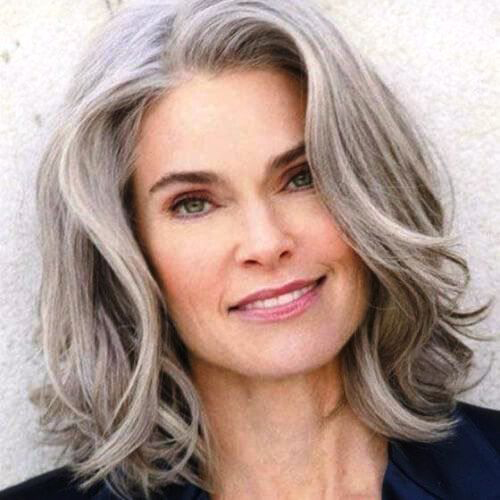 LAYERED CUT
A great way to add dimension and movement to your hair is with layers. This is a great style that can be worn at any length, from short to long. Layers can be added to the top, middle, or bottom of the hair to create different looks. It can be styled straight or wavy, with of without bangs, and can be customized to flatter different face shapes.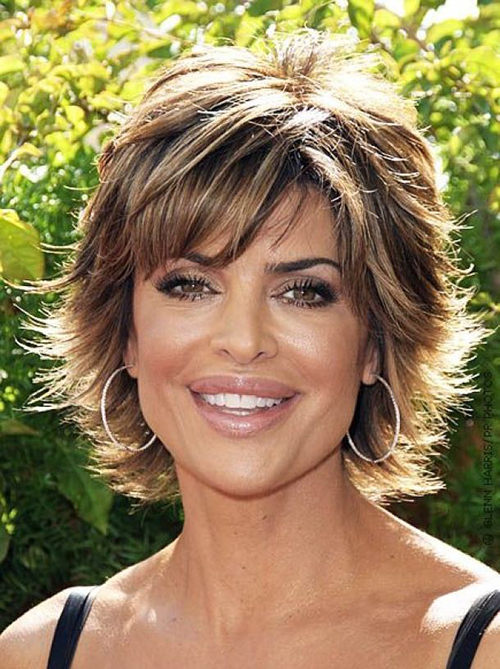 UPDO STYLE
Obviously updos are a classic choice for formal occasions or special events. They can be styled in different ways, from classic chignons to messy buns or braided updos. Updos are a great option for women who want a sophisticated and elegant look. They're also a great way to add volume and texture to the hair. I would know nothing about this type of look! LOL!!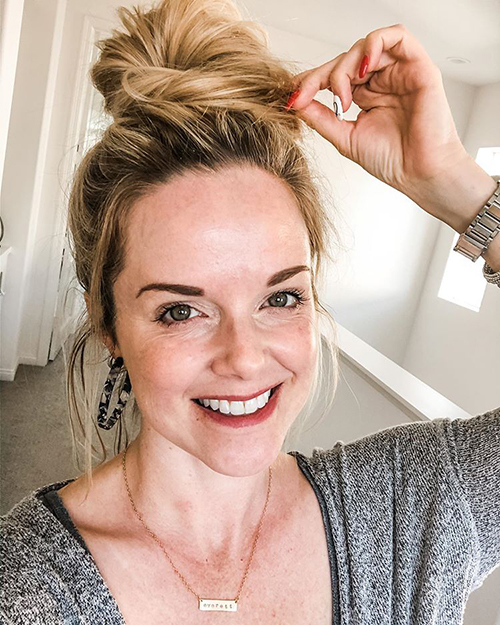 ____________
YES…. many of you have asked if I'm growing my hair out. I am, but just a tiny bit. Besides feeling like I needed a change, it is sort of a fun journey! I'm going for a shaggier-type look, but it will still remain a pixie and very short! Especially because I have no idea what to do with long hair!
CLICK TO SHOP PRODUCTS I USED FOR MY PIXIE

Finally, the most important thing is to choose a hairstyle that makes YOU FEEL CONFIDENT! Along with talking to your stylist, take him or her pictures of what you like. Not only consider your hair texture, but face shape. There's much to choose from! You're sure to find a style that FLATTERS your features and REFLECTS your personality!