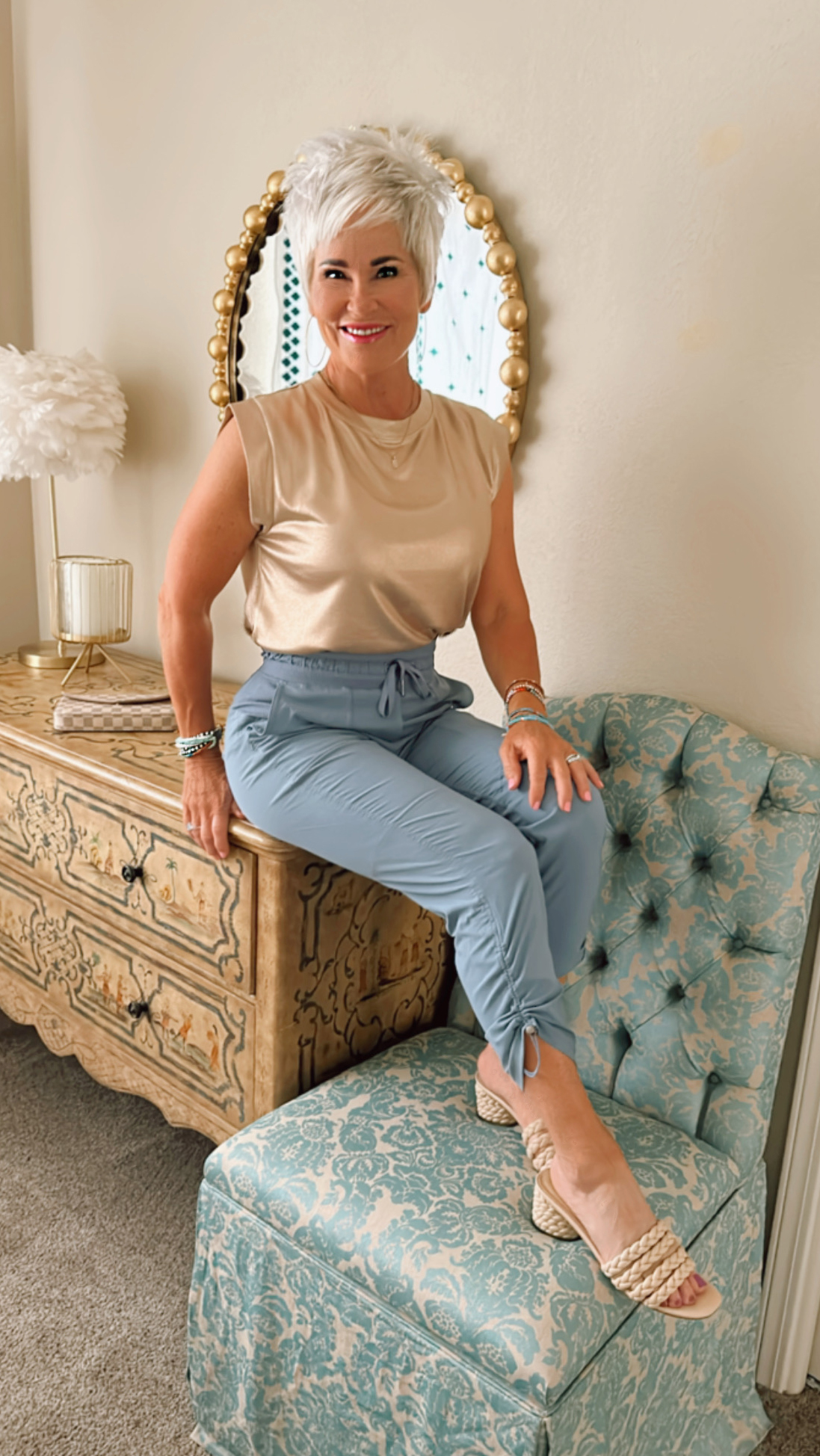 I will always believe that FASHION MEETS FUNCTION WITH ATHLEISURE! I've talked about this extensively, yet I find myself simplifying with athleisure wear time and time again! Traveling, running errands, or working, my athleisure wardrobe is getting bigger and bigger!
This trend has become a staple in many women's wardrobes. I've also been packing my suitcase with more and more athleisure pieces! In fact, I'm just coming off of a trip to New Mexico for a golf tournament, and I bet I wore my ATHLETA, ZENERGY, and LULULEMON 85% of the time! Women of all ages are embracing this comfortable and stylish look. But what makes athleisure wear so popular?

WHY ATHLEISURE IS SO POPULAR
I believe one reason for the growing popularity of athleisure, is more interest in health and fitness. More women are incorporating exercise into their daily routines, and athleisure wear allows them to transition from a workout to running errands or meeting friends….. all without having to change clothes. This convenience has made it an attractive option for many women of all ages, who lead busy lives.
Another reason could be the rise of social media and what we see there. Influencers and celebrities alike, are sharing the versatility of this style. This has made it more accessible and appealing to a wider audience. Many women like to be shown something first, before they themselves embrace it. They like to know it's ok and CAN be stylish!
WATCH MY REEL HERE TO SEE HOW I DRESSED IT UP THEN DOWN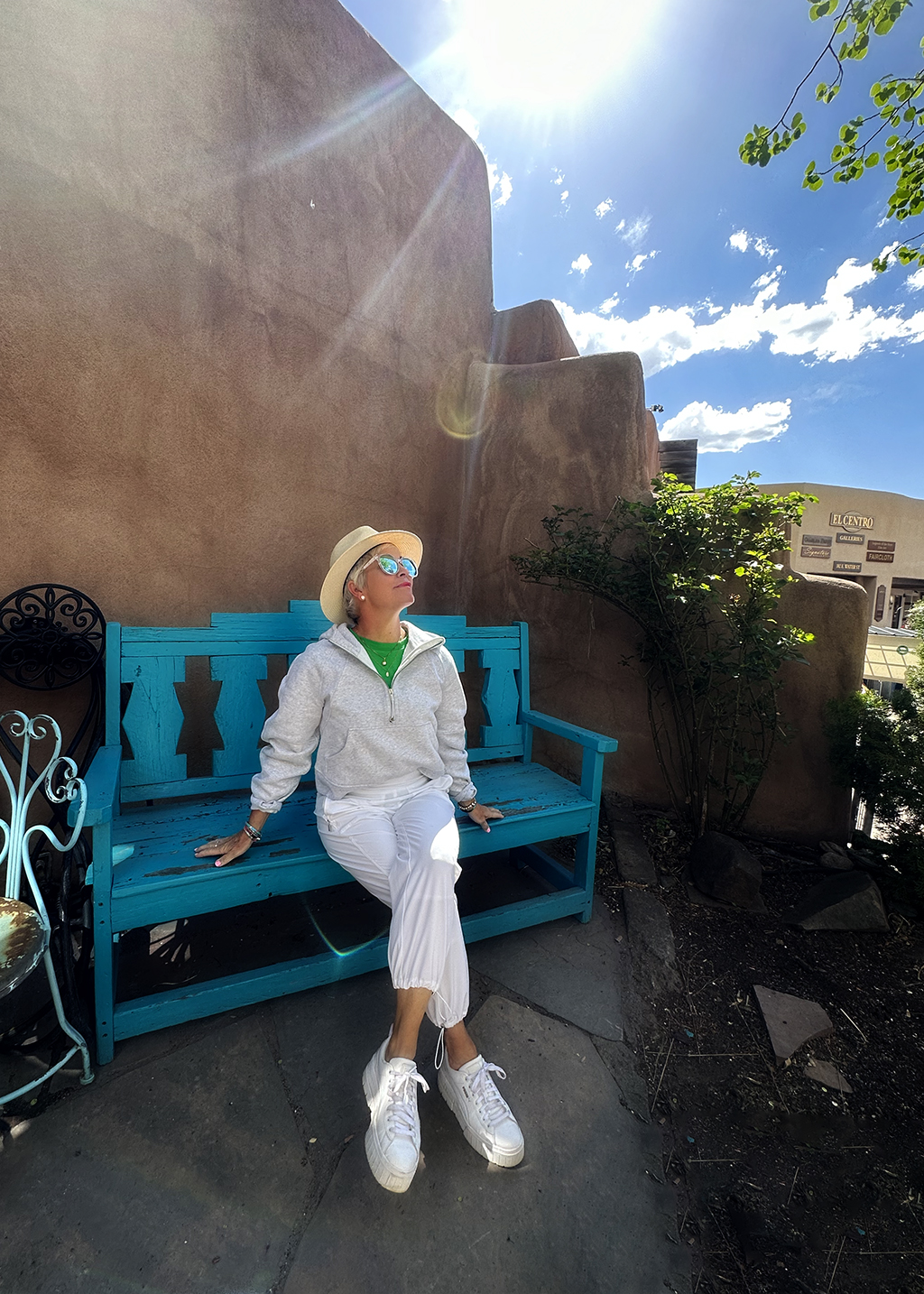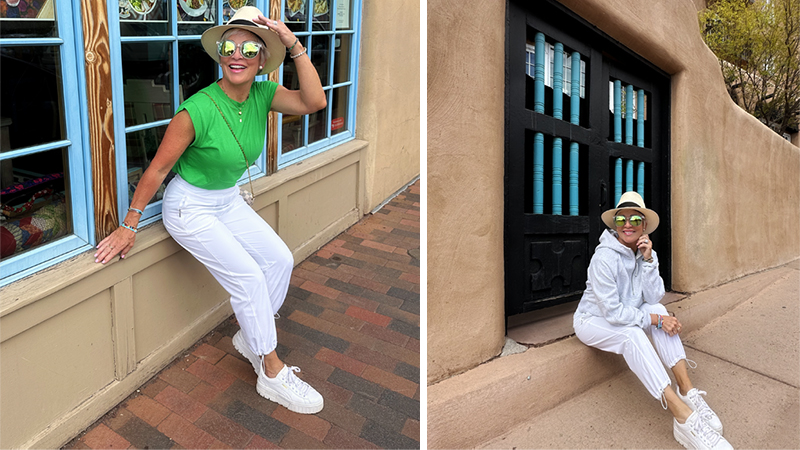 Comfort is also a significant factor in the popularity of athleisure wear. Women are increasingly prioritizing comfort over traditional fashion. This clothing is made with breathable and stretchy fabrics that allow for a full range of motion, making it extremely comfortable for workouts or lounging around the house.
____________
In conclusion, athleisure wear has become popular among women of ALL ages because it's convenient, comfy, and stylish! There are more ways to wear this look than you think! Remember to mix in things such as blazers, heels, and accessories! Fashion absolutely meets function with athleisure wear. However your days go, this look is fashionable for nearly any occasion!