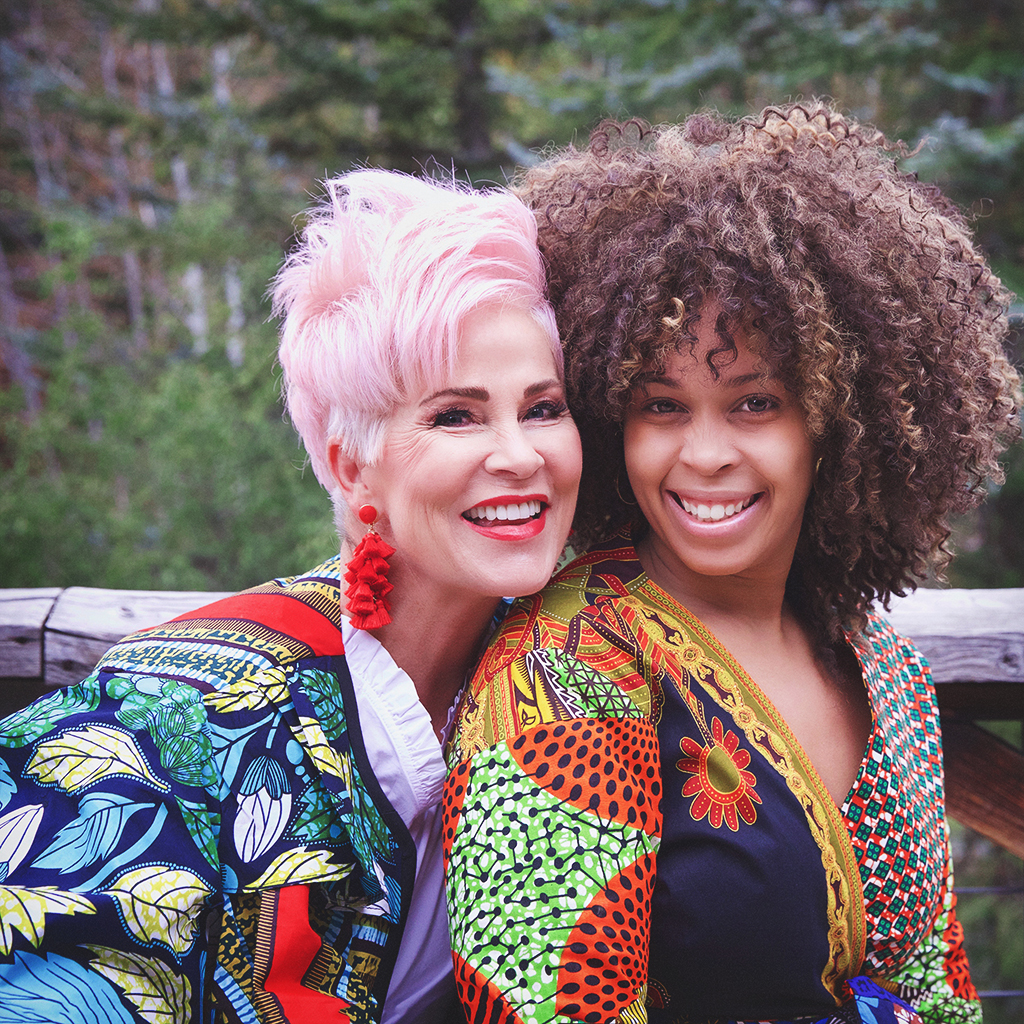 FRIDAY is here already!!!! This week has flown by SO FAST…..thank heavens! One day we'll talk! But for now, to bring in the weekend in STYLE and FUN, I'm talking about DRESSING IN COLOR! This is my friend Caprice Cole who I've featured here on my blog before. She's from Chicago and the designer of these AMAZING COLORFUL COATS! Remember she's the one who designed the one pictured below, that was featured in USA Today's BEST YEARS a month or so ago! She' extremely talented and COLORFUL, which is what first drew me to her! My first meeting with Caprice was here on this trip. I borrowed her coat to twirl in, because I didn't have my own yet! And this time here at the Lincoln Park Conservatory….stunning location to show off her work!
Caprice came to Salt Lake last weekend, and I had the privilege of spending the whole day with her on Sunday. We chose to go up to the beautiful Sundance Resort to photograph her beautiful pieces! It was a gorgeous day with the leaves starting to change. It made for the perfect backdrop for her designs! We had the best time together along with Caprice's GORGEOUS grandmother, Linda!
Caprice will be launching the Caprice Cole Collection NEXT Friday. This collection was inspired by her trip to Paris this passed spring! I'm wearing the "Montmartre", and Caprice is wearing the "Soleil et Etoile", which happens to be reversible. I'm just giving you the slightest peak! I'll be showing more this upcoming week here and on my Instagram and Instagram Stories! Stay tuned!
I LOVE dressing in COLOR as you know! I talk so much about it, because I truly feel like it can put you in a much brighter and happier spirit! Color and patterns is the first thing I'm drawn to! I've linked up some really fun and lively jackets and sweaters! I've said before, if you don't dress in a lot of color, you should try it! If you're afraid….try it with a scarf or piece of jewelry!
Shauna XO