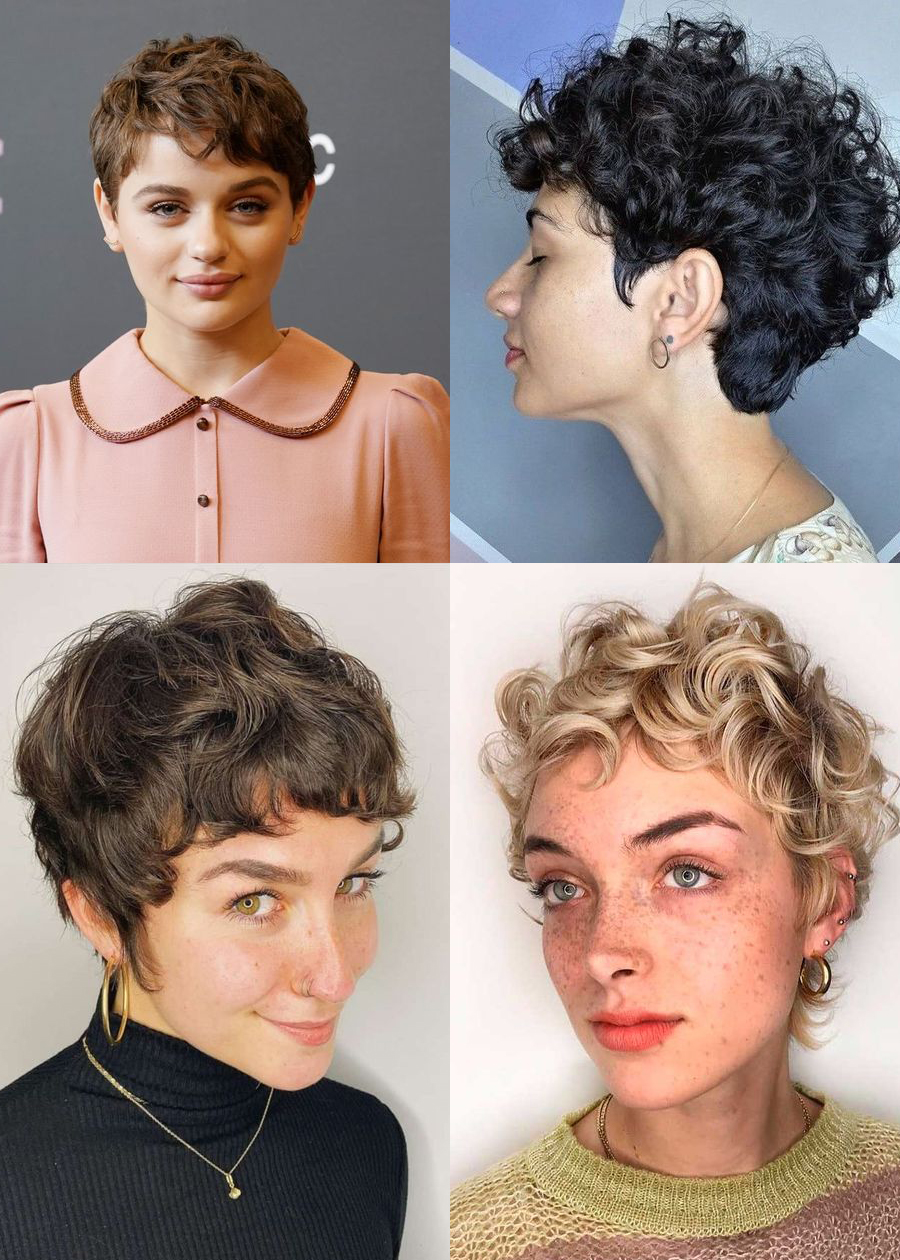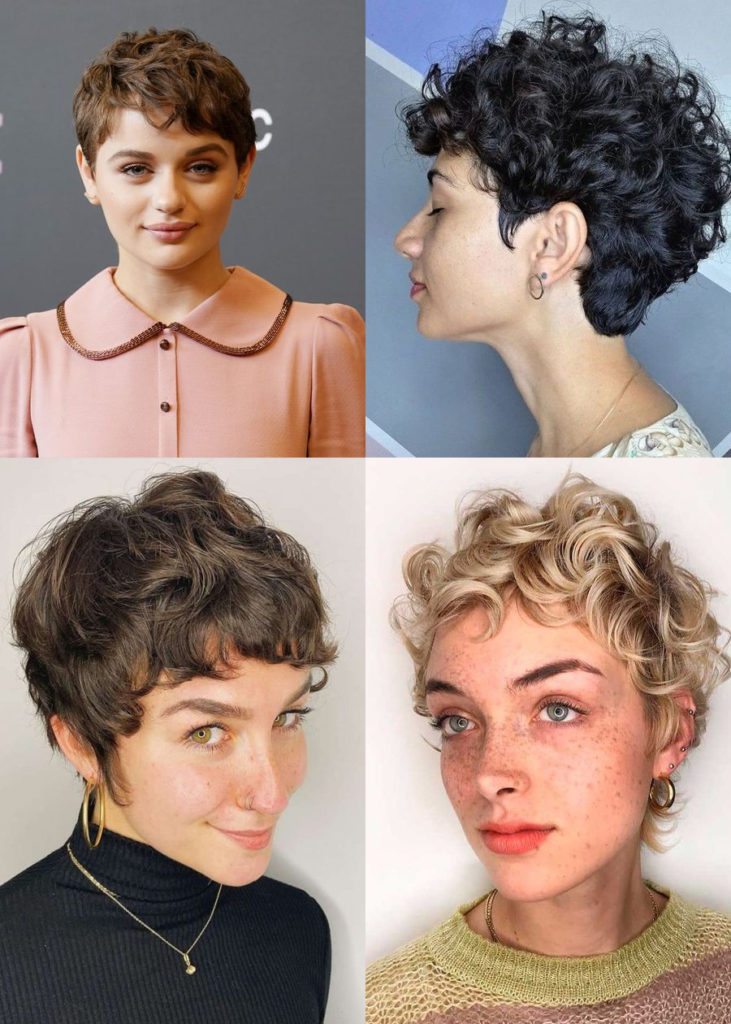 CUTE PIXIE CUTS FOR CURLS
For me there's nothing quite like a cute pixie cut that's styled to perfection. Pixie's have so much personality and are such fun. I've been a fan for many years, in fact, most of my adult life. My pixie is most assuredly my signature. Although I think about what it would be like to have longer hair, I'm well aware that I don't look good in it, so therefore no reason to even think about having longer locks.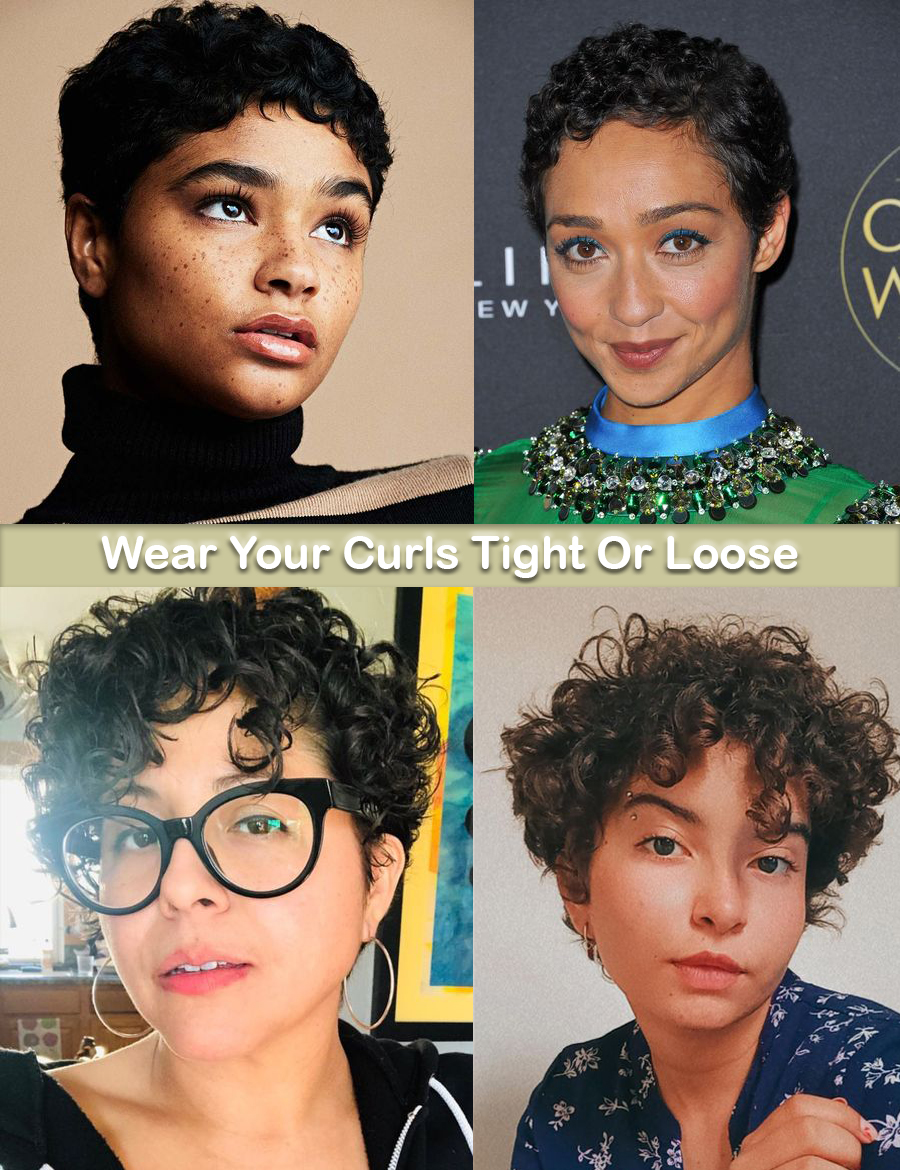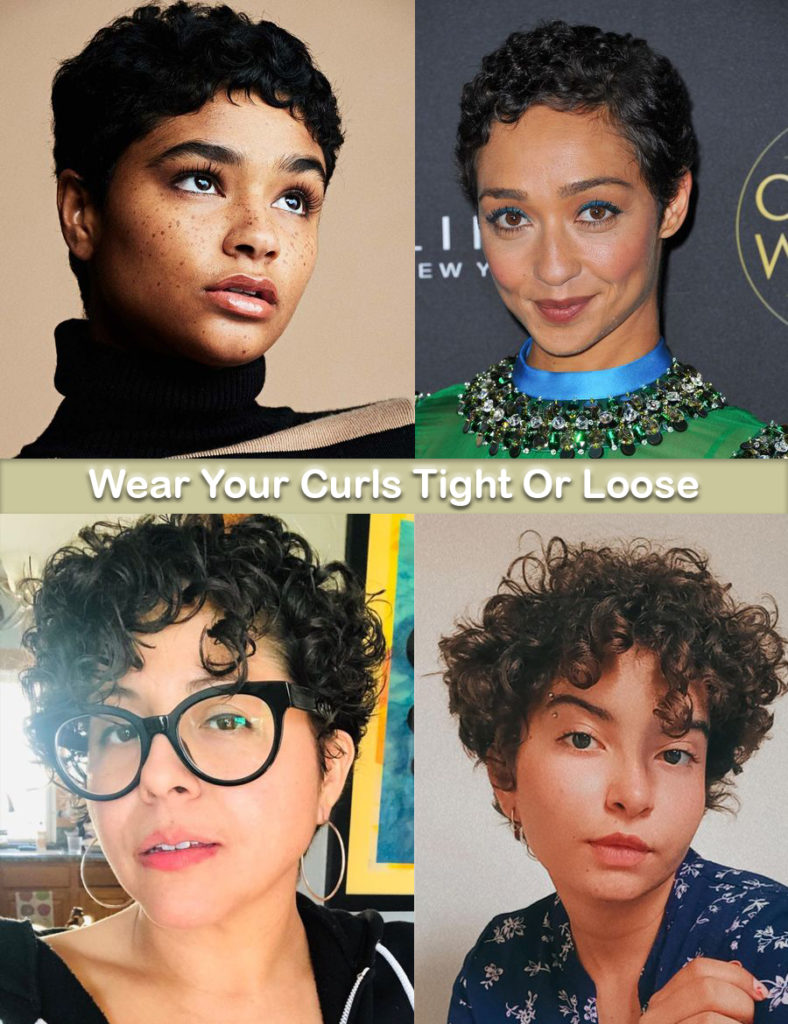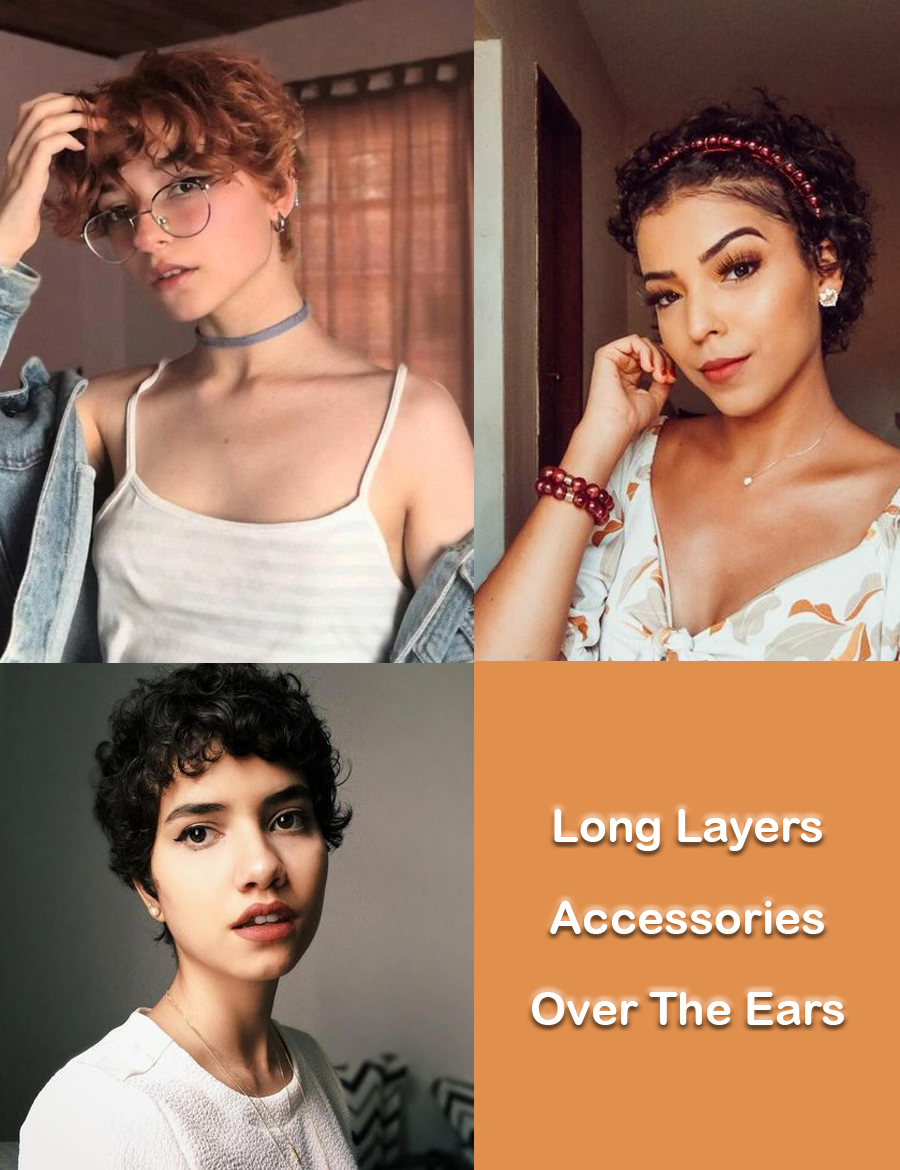 Recently I was asked how to wear a pixie cut with curly hair. When my hair was longer, I could actually use a diffuser to dry it, and it had enough curl to look like it had a perm! I've seen some really cute pixie styles that are curly, and I think they're adorable!
The texture of my hair is on the thick side. I used to think it was corse, but I don't so much anymore. It seems as I'm getting older, it's softening up a bit. I remember my mother saying the same thing about her hair. But it does have a lot of texture, which makes it very easy to style it the way I do.
My best advice for women with curly hair, regardless if they have a pixie cut or not, is to NOT FIGHT THE CURLS! Knowing how to work with them is key. And knowing what products to use can make all the difference in the world. Product IS EVERYTHING when it comes to pixie cuts!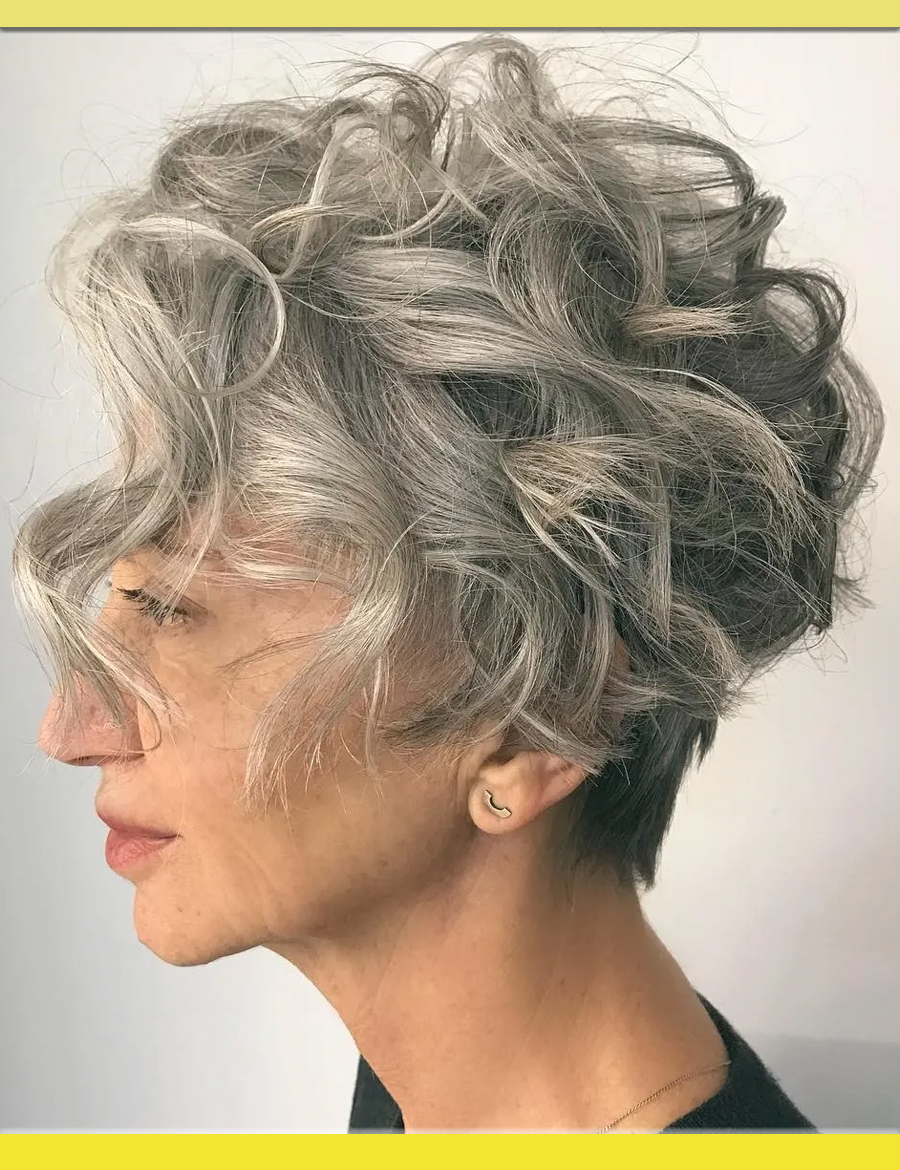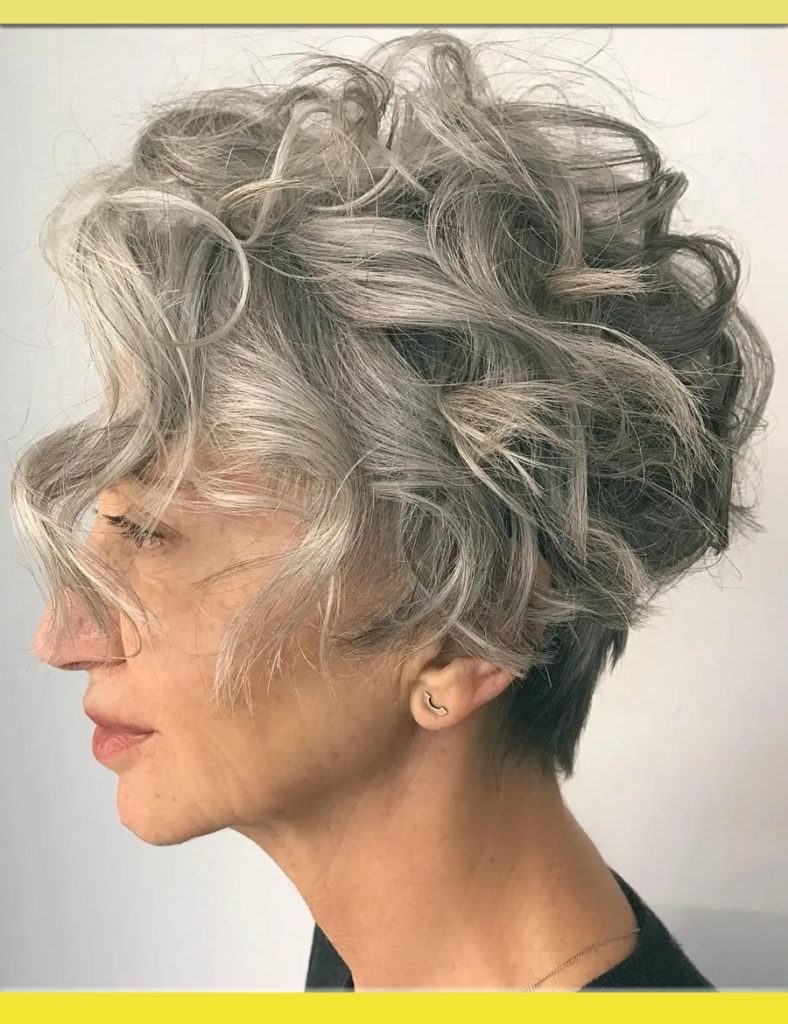 PRODUCTS TO USE TO STYLE YOUR CURLS
Hair products have come so far in the last ten years! There is so much out there specifically for curls. And I feel like there are all different price points as well. AVEDA is always a favorite brand of mine. Below I've linked all of their products designed for curls.
FROM AVEDA~

CURL ENHANCERS SHINE AND DEFINE~

DEFRIZZING PRODUCTS~

____________
Cute pixie cuts with curls is alive and well. I'm sort of thinking I may want to create some of these looks! Key things to remember are: DON'T FIGHT YOUR CURLS and USE THE RIGHT PRODUCTS! And last but not least, HAVE FUN with your curls!!!
Shauna XO
READ HOW I STYLE MY PIXIE DOWN
FOLLOW ME HERE FOR LINKS TO ALL MY LOOKS