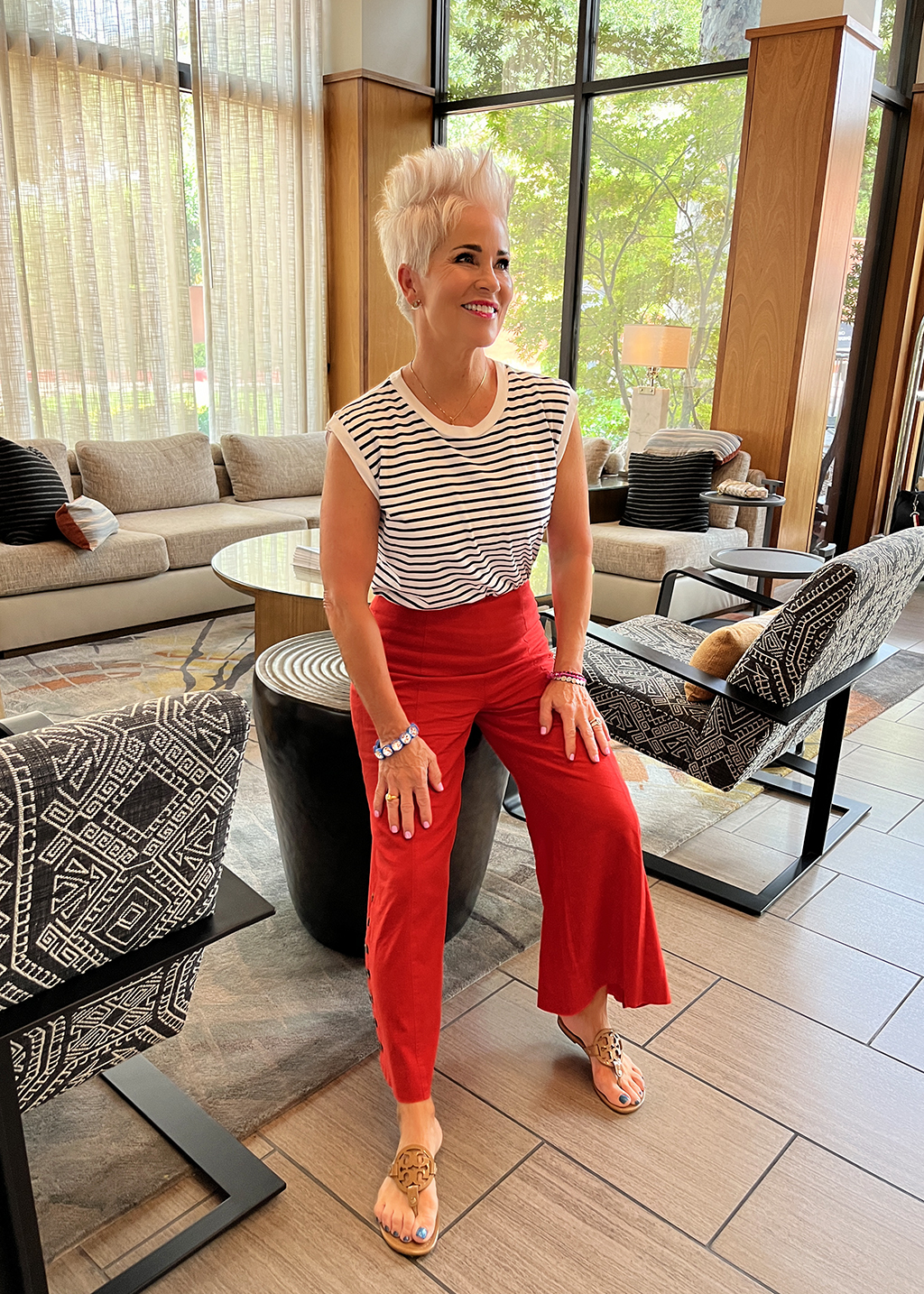 AMARA RESORT AND SPA IN SEDONA ARIZONA
If you're familiar with Sedona Arizona, you know how GORGEOUS it is. It's landscape of interesting red rock mountains and formations, is absolutely spectacular. I've visited Sedona many times and have always loved my stay there. The town has a small intimate feel, but yet seems to always be bustling! It's definitely a place you should see!
We stayed at the newly multimillion-dollar renovated AMARA RESORT AND SPA, which sits along the banks of the Oak Creek River. Amara offers unparalleled views of the red rock country and an ambiance that's truly unbeatable! It's tucked away but still nestled right in the middle of uptown Sedona.
THE ATTENTION TO DETAIL AT AMARA WAS WONDERFUL
When we got to our room there was a delicious berry and cheese board waiting for us to snack on. What a nice welcome! Obviously it didn't take us long to feel right at home! Our room was clean and comfortable, with a modern bathroom and shower and BEAUTIFUL COZY towels! Have you ever noticed that nice towels say so much about a resort?!
Their signature restaurant, the SALTROCK SOUTHWEST KITCHEN, is award winning. We had the most exquisite meal of filet mignon and salmon. It was prepared with such care and artistry and did not go unnoticed by us! The service was tops. The special dark chocolate board, that was put together and presented to us by the chef himself, was made especially for me! He had done some researching and knew my LOVE for DARK CHOCOLATE! Talk about ATTENTION TO DETAIL! We were served macaroons and mousse, decadent chocolate cake, all finished off with chocolate drizzled fruit! It was MOUTHWATERING!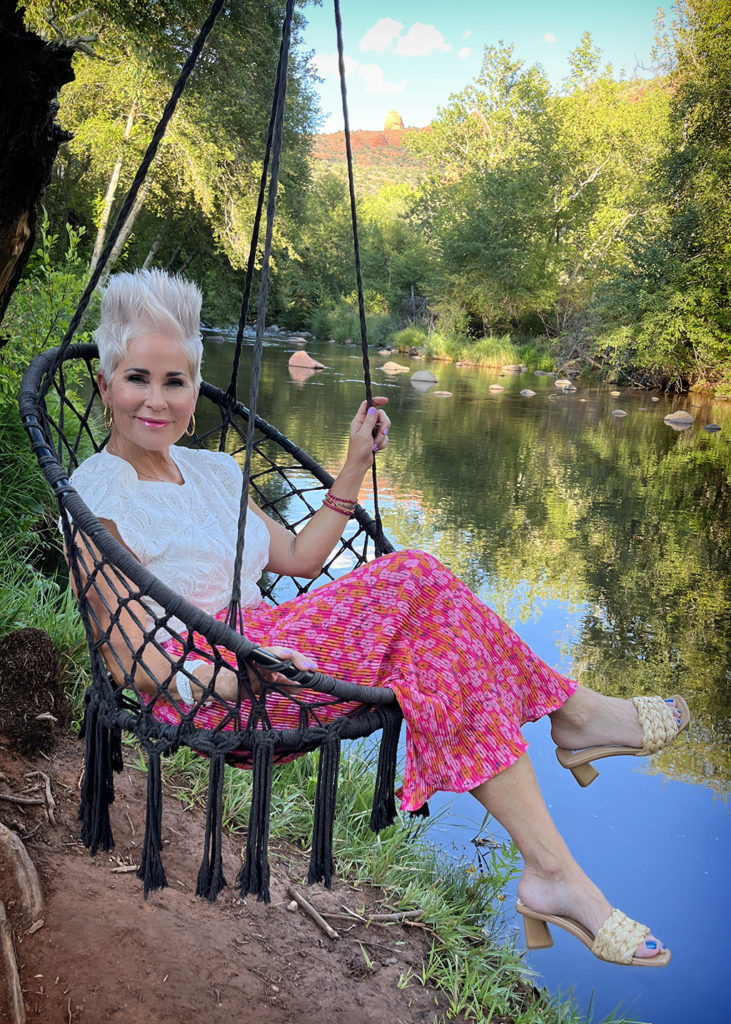 THE AMENITIES AT AMARA RESORT
The infinity pool was absolutely gorgeous! The views were breathtaking! It was clean and well stocked with fluffy towels! We truly enjoyed our afternoon there, getting to know the other guests! And not to forget the AMARA SPA. It was so relaxing and I sure did feel pampered from head to toe. You should ask for their signature RAIN DANCE MASSAGE!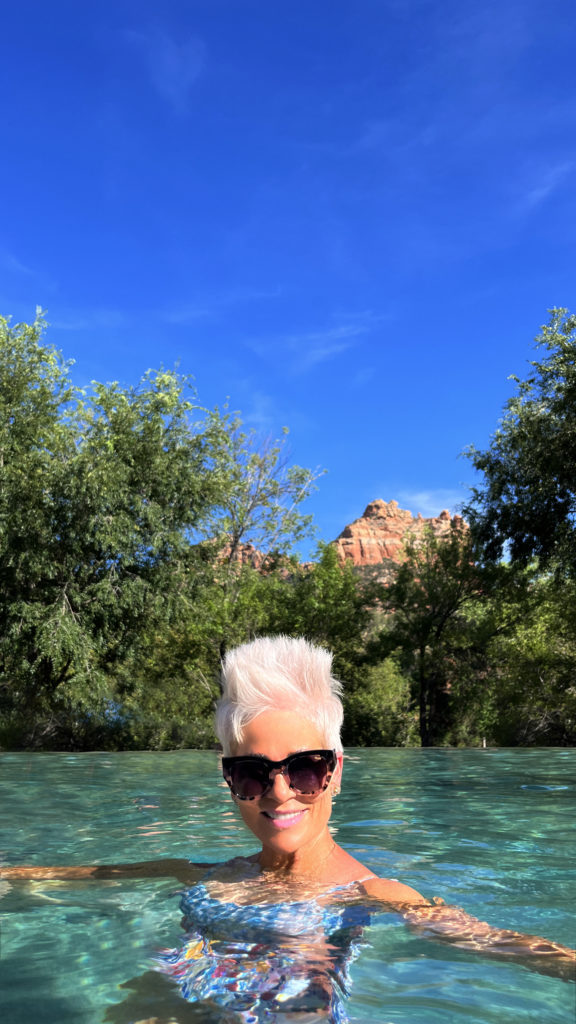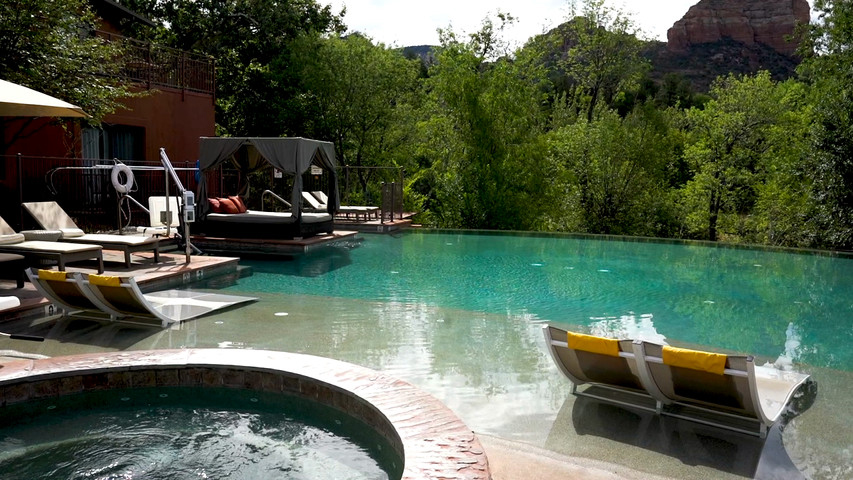 Having a fitness center wherever I stay is very important to me, so I was thrilled that Amara had one. It's open 24 hours a day, which is another bonus! There were fresh towels and water and pretty views as well! I loved too, that there were bicycles available to ride, one of my favorite things to do on vacation!
In-between our time on the resort, we hiked and walked through the artsy town of Sedona. It's full of beautiful galleries, restaurants and eateries, and fun shops! And one thing I noticed was that there were ice cream shops on every corner!
____________
WATCH MY REEL HERE!
You can't go wrong with the AMARA RESORT AND SPA IN SEDONA ARIZONA. It was a weekend full of relaxing and happy memories for us, as we approach our 3rd year wedding anniversary! It's indeed a beautiful place to celebrate anything, and a wonderful resort to take your family as well!
Shauna XO