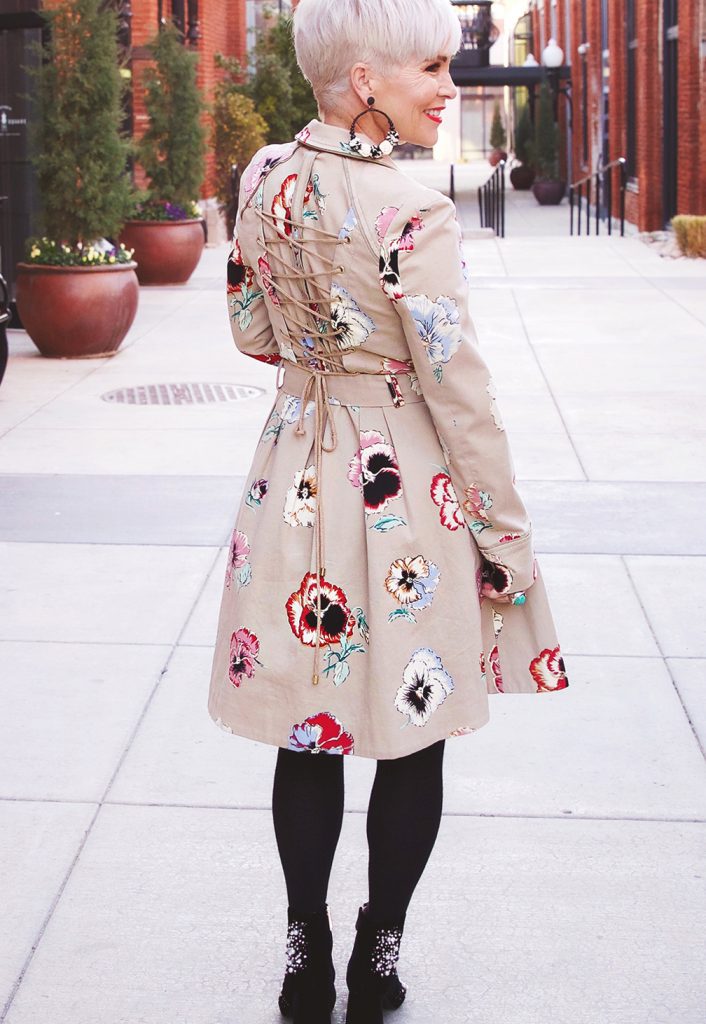 Happy Sunday friends…..I'm going to be wearing my COAT-dress on this beautiful fall Sunday! Years ago, you could find these cute coats everywhere!! I bought several of them, they had such a girly and feminine feel to them! But now I just don't ever see them anymore. I don't wear them that often, just because they aren't the most practical thing. You pretty much have to wear solid and simple underneath, so as not to conflict with the details of the coat. But what about wearing them as a DRESS??? I'm here to say that yes…YES you can. As long as they button all the way down, then I believe you can, which then gives you another fun way to wear these types of coats!
I looked online for some coat dress options, and there wasn't really much there, sadly. But what I found I've linked here, ONLY if I liked it! A reminder with me….I WON'T ever link something if it's not something I would wear. That's not me, so you can always trust that I would wear it! And remember the FABULOUS Caprice who designs these amazing coats, which absolutely could be worn as a dress! And I could only find a few pairs of embellished booties. These were from a year ago, that I bought in NYC at Zara!!!
What do you do with your clothes and style to be different, fun, or bring more versatility in to your style? I LOVED this quote…
There are no ugly women in this world….just lazy ones! ~Coco Chanel
How do you feel about this, do you believe it? Are you lazy when it comes to taking care of yourself? I have a lot of people telling me I'm "lucky" to be a certain size, or look a certain way. I'm not "lucky" at all!!! I work REALLY HARD to keep myself healthy and current. But that being said, to me it's worth it! If it's not worth it to you, then I'm not here to judge or think you should. Like I like to say….you do you, and I'll do me! Each person is different and each person has priorities and each person has passions. For me, I've always cared a lot about how I look and have so much fun with fashion.
Wishing you all an awesome week ahead! Go and be different, have fun with your fashion, and find a way to be more versatile!!!!!!
Shauna XO