Just thinking back on my trip to Baja Mexico with the Baja Babes, SheShe and Jamie……..part III. Our girl's vacay back in October was SO INCREDIBLE, it has taken me three blogs to get it all in adequately! This blog's focus is on NINA who was the curator of our girl's vacay!!! And believe me….she knows her stuff and is absolutely IN LOVE and PASSIONATE about her work behind The PARADISE STORY! You can read PART I here, and PART II here.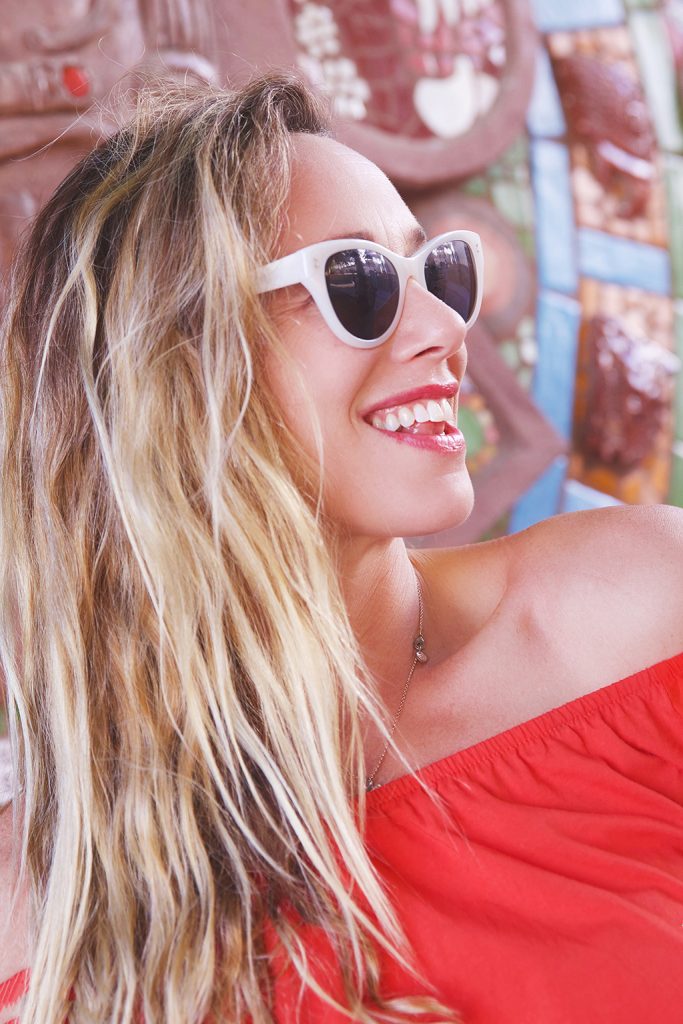 So let me tell you more about Nina! She is unbelievably so passionate about travel, and it shows in everything she does. Our trip was so full of her knowledge of wherever we were at and whatever we were doing. She puts together DREAM vacations for small groups of people, that will make your trip so much richer. Her specialty is Girlfriend and Bachelorette vacations. Do you ever leave from your time away thinking that you didn't really see or do a lot? Well, Nina will have everything covered for you! Even as we were in the car driving to and from different locations, she was chatting away telling us EVERYTHING about where we were! And as I've said before in my previous blogs, she CATERED to us like no other! Whether it be some aspirin, lotion, reading glasses, or chocolate…..she was aware of our every need! I was amazed at her genuine concern for each one of us!!!
TWO of the activities she took us on, I briefly touched on in my other blogs, but wanted to give some more attention to here. First was the hatching release of the SEA TURTLES! This was such fun. The Tortugueros Las Playitas A.C. is an Enviromental Conservation with their focus being on the Sea Turtles. They are there to protect and replenish the fragile marine eco systems of Baja. You can volunteer, be an event participant, or sponsor in this great effort to save the turtles!!!! You can also donate to this cause right here. I had never been to anything like this before, and couldn't help but think about how FUN this would have been for my grandkids! There were lots of people there lined up on the beach to watch these cute little turtles!!! We had such a great time catching our turtle, naming it, and then releasing it back in to the water!!!! SO MUCH FUN!!
The second activity I wanted to highlight was a cooking class at the La Palapa del Sabor, in Todos Santos, with the lovely Christina. She was so welcoming and happy to have us and demonstrated for us how to cook up the most delicious meal of authentic Mexican cuisine! She not only is the owner, but will also hold cooking classes for her guests as well as caters. There's no question she LOVES what she does as well!!!!!! As you know I really, really don't like to cook, but this was really fun to watch the experts cook fish, rice, and beans with such ease and finesse!!! The presentation was so colorful and oh so yummy!!!!!!! We couldn't have had a better time as our crazy and wild waiter Paco, was definitely an entertainer as well!!!!
So…..if you're wanting an over-the-top experience, NINA is the one to contact. She made our trip seem twice as long, as she had us so organized each day with such wonderful activities! She is SO WORTH working with, and we quickly named her our 4th BAJA BABE!!!!! Her goal with each vacation she puts together, is to make sure everyone is satisfied and having the most amazing time! It didn't take us all but 5 minutes to fall in love with Nina! I would recommend her to ANYONE!!!!!!
YOU CAN CONTACT NINA right here……and you should!!!!
Nina sent us home with the cutest little gift bag with these DELICIOUS vegan cookies from Sun & Swell Foods, as well as these cute sunnies from Wyeth, and much needed visors from Inlakesh!
I really hope you've been able to get a glimpse of this MEMORABLE GIRL'S VACAY with Nina! We sure did have the time of our lives as she helped create for us LIFELONG MEMORIES with each other!
Shauna XO