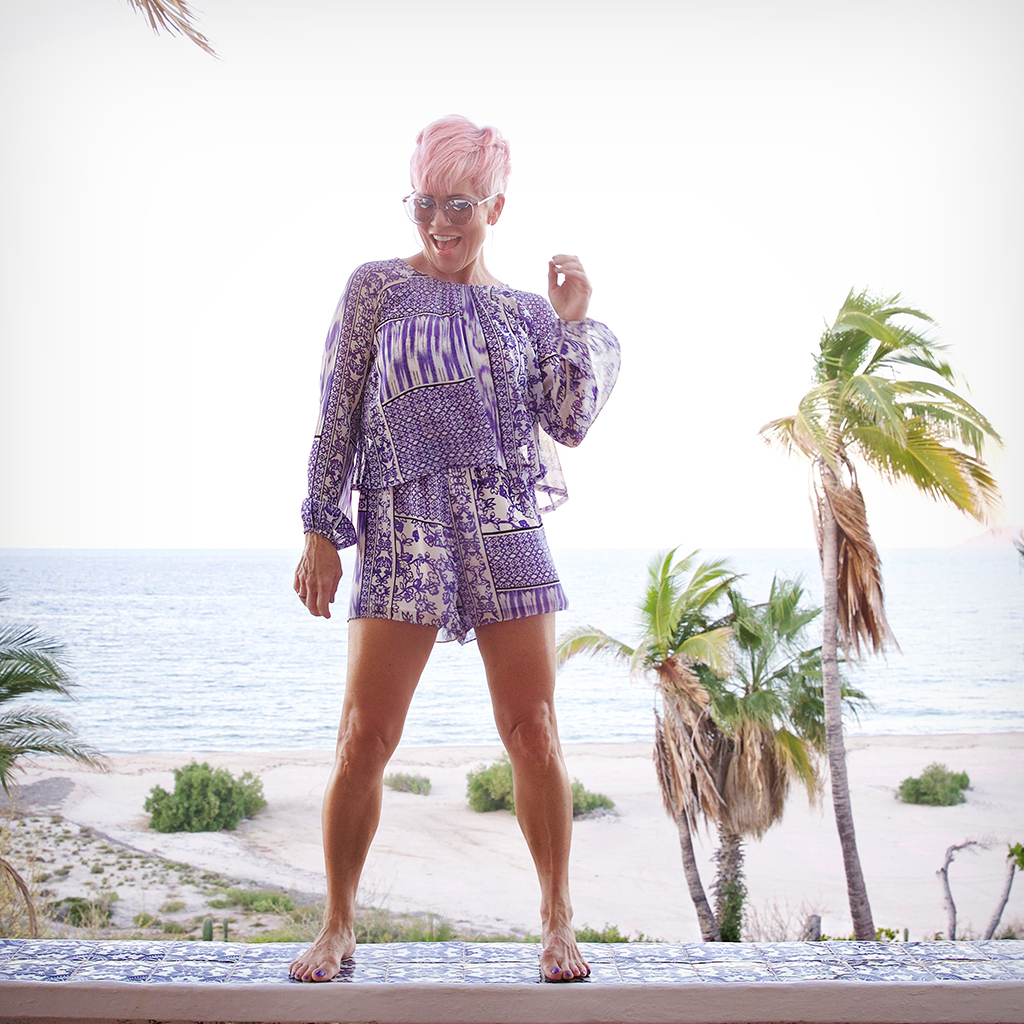 Today I'm talking about my girls vacay, Part II at Rancho Las Cruces, Mexico, with the beautiful Nina from The Paradise Story! The first part is here. There was so much to cover, and so I've split it up in to two parts, and hope you enjoy this second half of my time there with my #BajaBabes as we called ourselves, SheShe and Jamie! We couldn't be more perfect to travel together…..ALWAYS a FUN time. And Nina was the absolute PERFECT guide!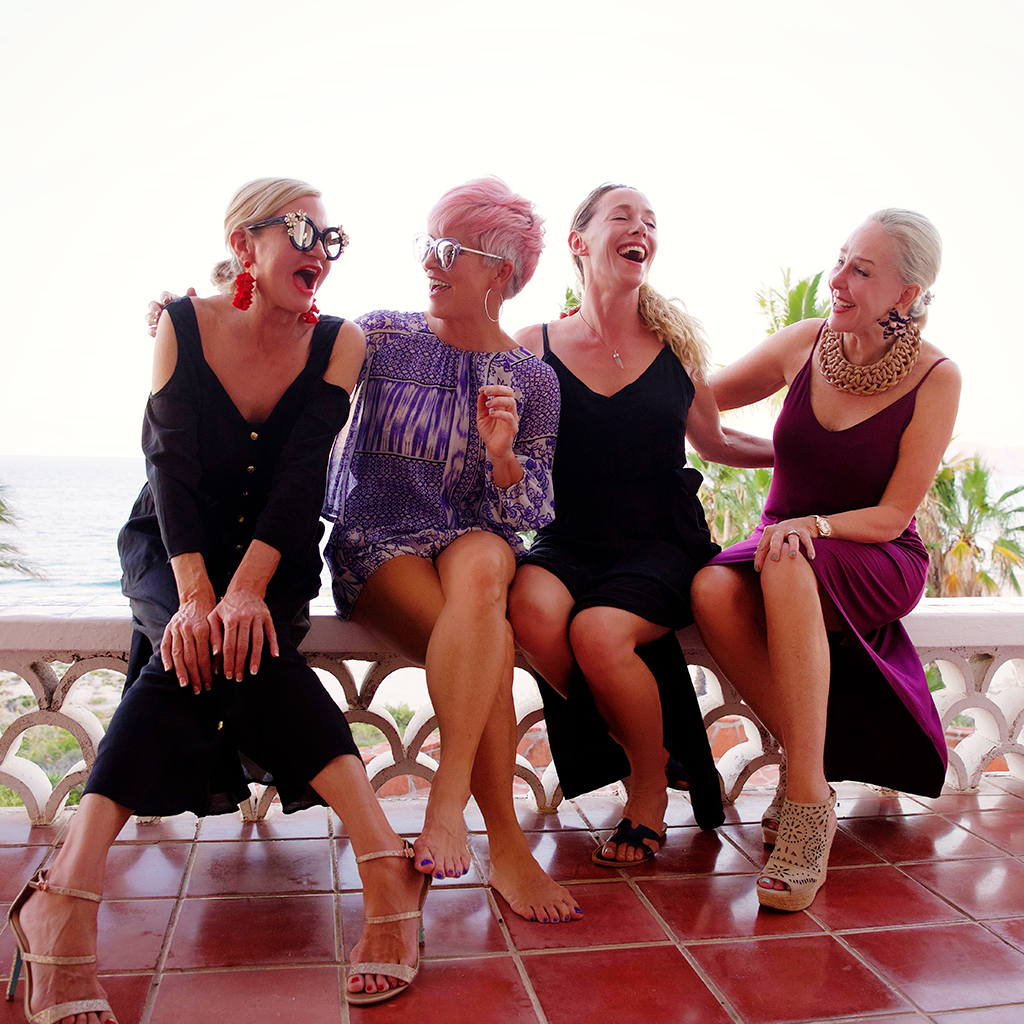 So after we left Hotelito in Todos Santos, we traveled by car to Rancho Las Cruces. This is a gorgeous beach resort with seven miles of PRIVATE coastline, situated next to the Sea of Cortez. Talk about STUNNING…..it was! It's good to know that it's located 3 hours from the SJD Cabo airport, 1.5 hours from Todos Santos, and 45 minutes from La Paz. You then will travel 20 minutes down a dirt road in the middle of nowhere and beyond. You can get there by land, by boat, or by charter hopper plane……also by donkey! No kidding! The feeling there is UNBELIEVABLY MAGICAL!
A Piece Of Heaven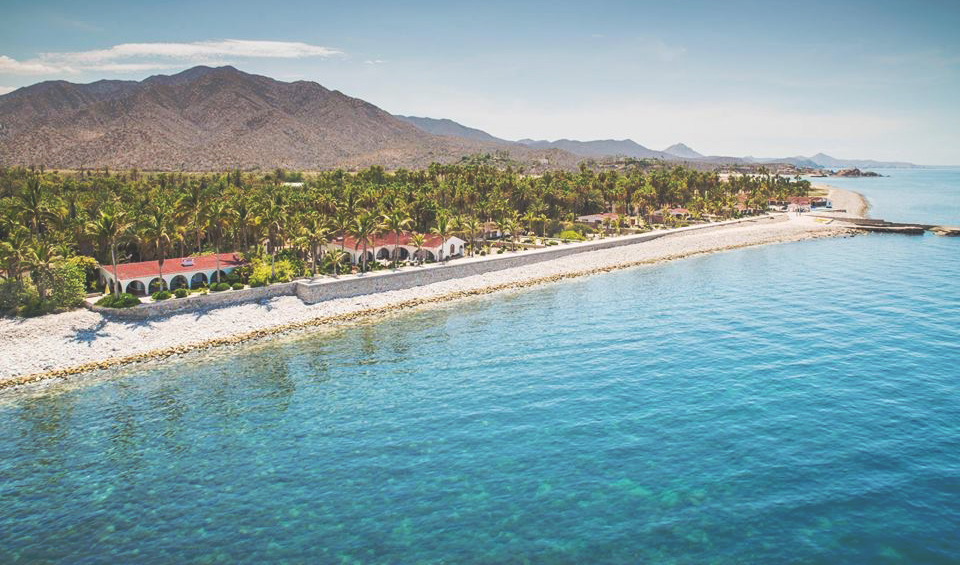 We arrived to the most friendly staff! Everyone seemed genuinely delighted that we were there, each with a smile on their face! They were ALL SO PERSONABLE, which made us feel right at HOME! We settled in to our gorgeous rooms and went straight to the edge of the ocean for some yoga! Man, I'm sure if I could do yoga there every day….I would GO EVERY DAY! Just gorgeous views and the perfect little perch to do our practice!!!!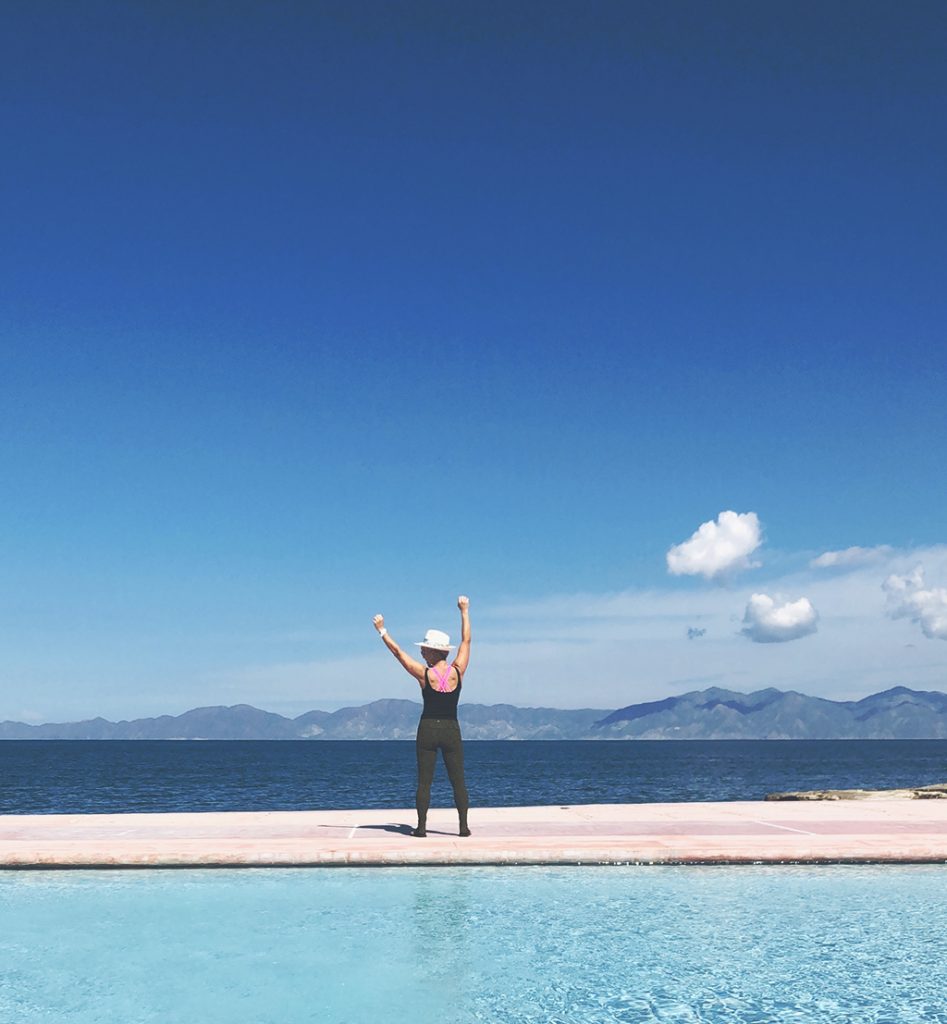 The food at Rancho Las Cruces was simply off the chart! They will actually cater to any dietary restriction or food preference. Everything we tried was DELICIOUS! Maria runs the dining room, and has been there for almost 60 years! If you were to peek in the kitchen you'll see the use of gloves, hair nets, masks and an extremely clean environment. The quality of food and service here is first rate! Don't forget the pecan pie, tapioca pudding, warm bread and OH…..that salad! It was one of the BEST salads I've ever had! Scrumptious! You can read more about the cuisine right here. Much of the staff have worked there for many years and have contributed to their own COOKBOOK, which IF I cooked, it surely would be part of my collection!
History and More Adventures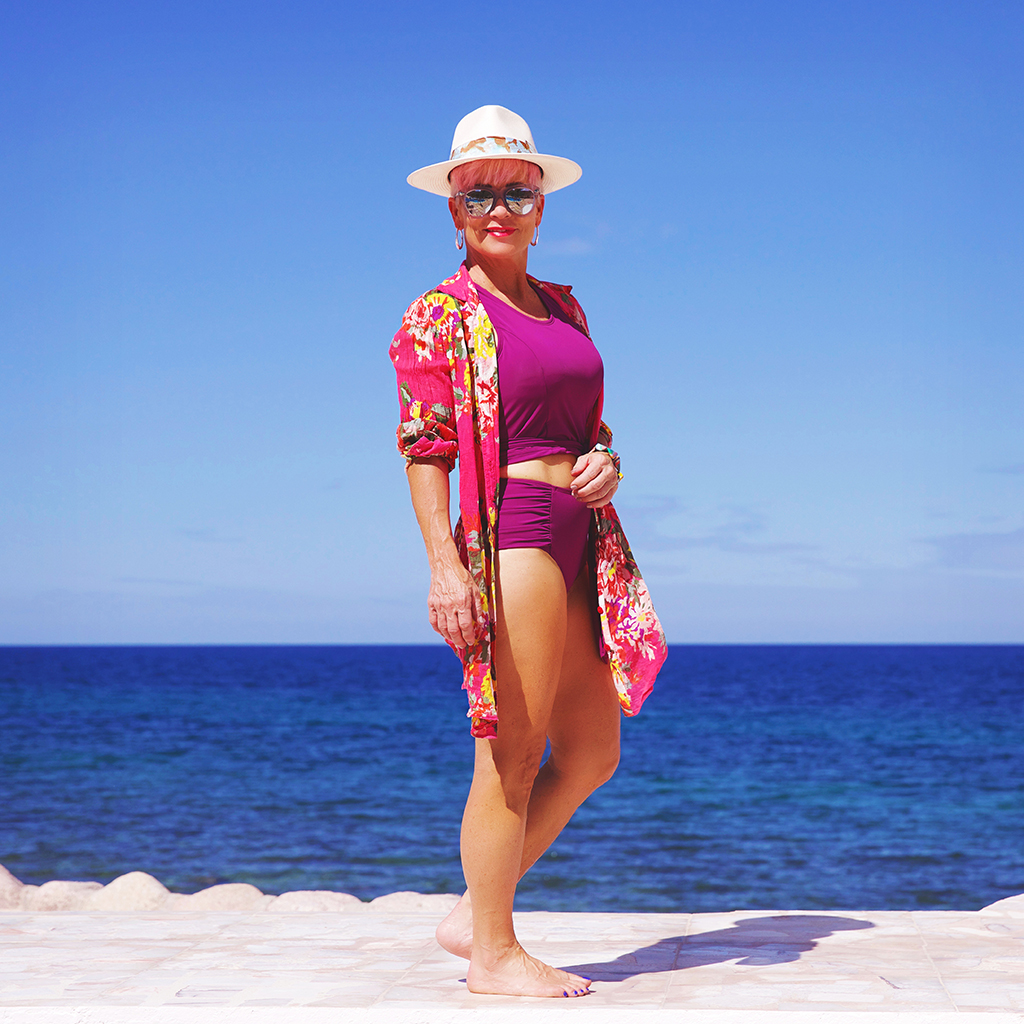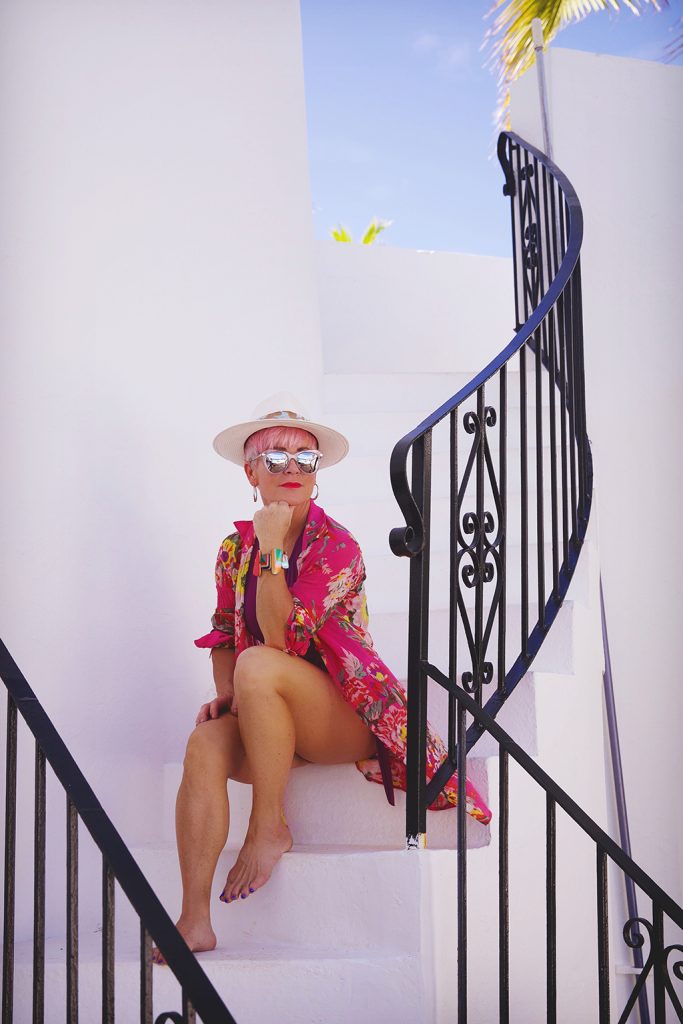 Just a little history of Rancho Las Cruces…..it's definitely a FAMILY THING, and you can tell! Not only that, but a VIP thing as well. Its a very well-kept secret with a glimpse to a traditional lifestyle and fabulous level of hospitality. Many famous people have loved coming here and staying. And such a great place to stay if you want privacy and QUIET!!!! It was GORGEOUS and so GLAM!!!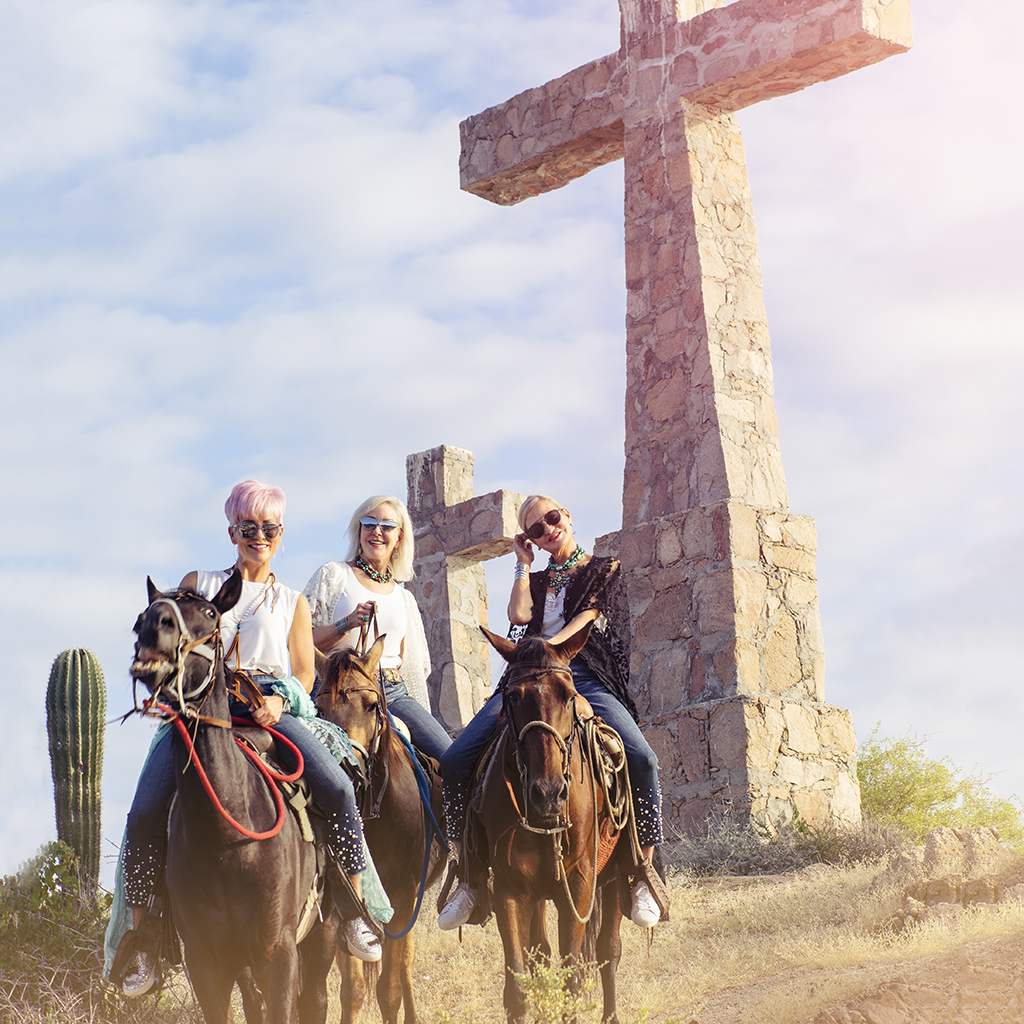 There is much to do or not….depending on how much adventure you like. Here is some information on what is available! My FAVORITE was the horseback riding on the beach and then up to the crosses! This was a dream come true for me. It was such a beautiful morning riding with our cowboy Cuervo. He was so sweet with us and waited patiently if we wanted to stop anywhere along the way and just gaze! The church on the property was so dreamy! It was absolutely charming with the aqua blue walls and white benches, with windows galore looking out to the sea! Just STUNNING!!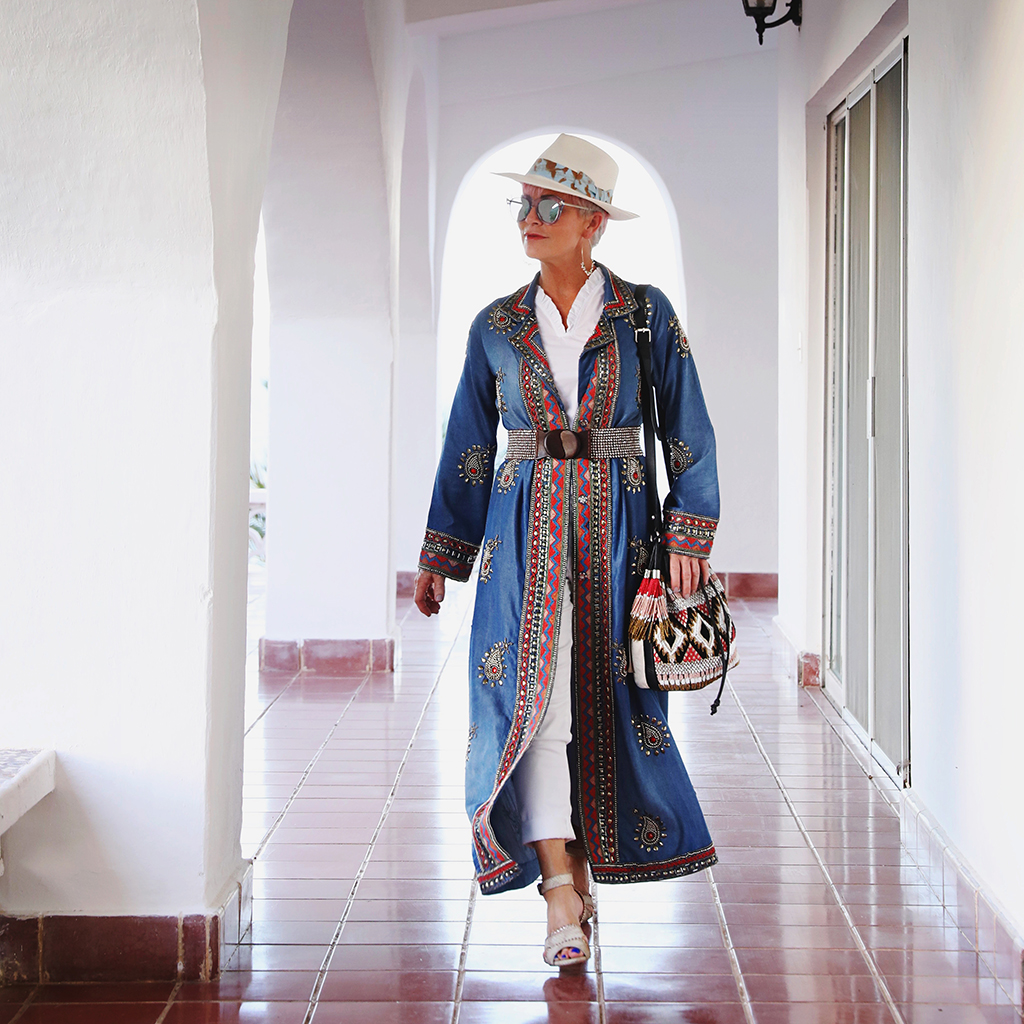 We also got to visit up close and personal the home of Alvarado Rodriguez (Rod) who built Rancho Las Cruces. It sits right on top of the hill overlooking the Sea of Cortez, with the most breathtaking views EVER! We met his grandson, Kamal one of Nina's besties, at lunch the very first day. It's a gorgeous home that had such a PEACEFUL feeling to it!
EVERYWHERE we went on the property was so over-the-top GORGEOUS! It truly gave us such a magical playground to enjoy our friendship….all four of us! Nina has become one of us! We had such an amazing time being together….talking, eating, sharing, and laughing! Our time at Rancho Las Cruces was MEMORY MAKING INDEED……and especially in our PINEAPPLE get-up!!!!! These outfits were lent to us from Nina, who found them on one of her amazing travels! Yep….we are as sweet as PINEAPPLES!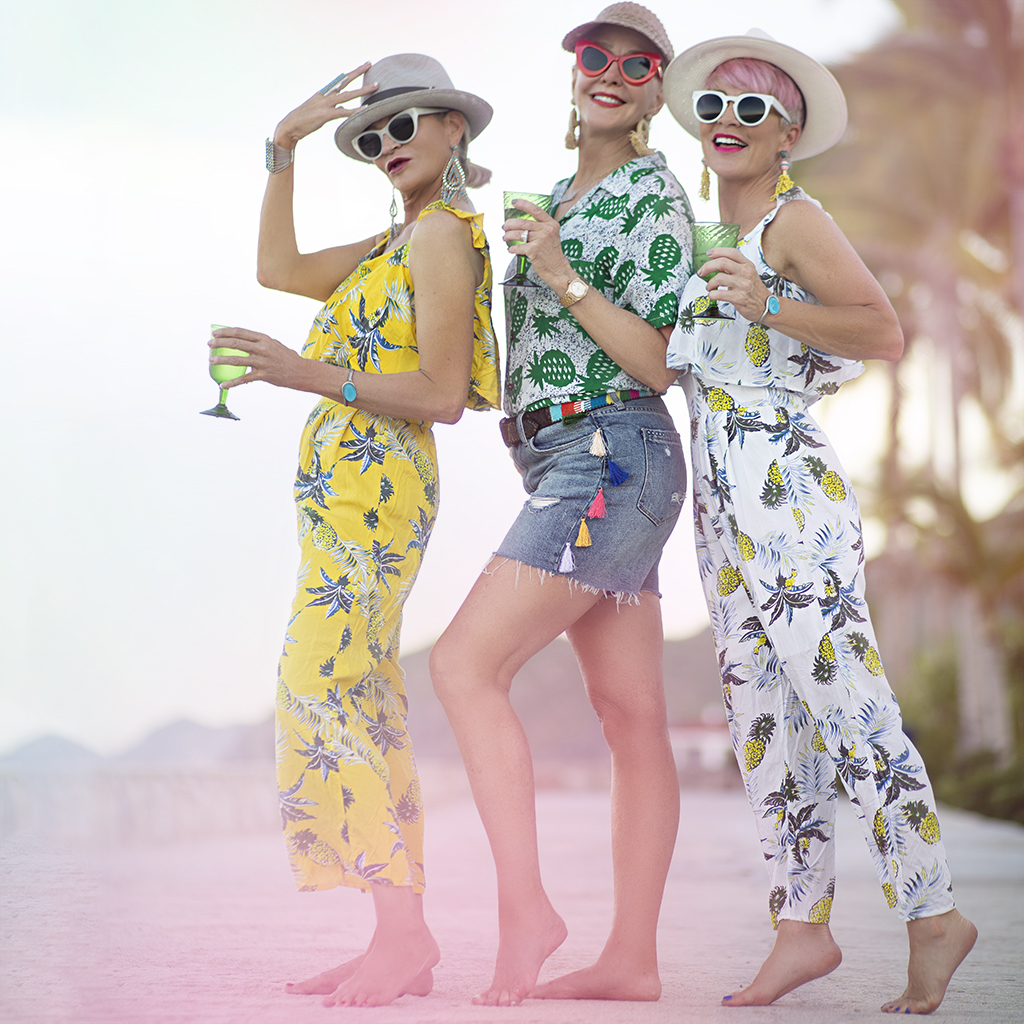 Rancho Las Cruces was such a great way to finish up our time together in Mexico. Early the next morning we woke up while still dark, and went and signed our names in the register books, which have been kept from the beginning! It's fun to look through to see who all have stayed there! WE LOVED our time there. If you want an exquisite experience, Rancho Las Cruces would be where to go!!!!!! And once again NINA…..thank you sweet girlfriend. We've fallen in LOVE with you and your passion for traveling to beautiful parts of the world!!!!!!!
Shauna XO
I have all of my Instagram Stories filed in highlights under BAJA! They'll really give you a good glimpse in to the FUN we had!