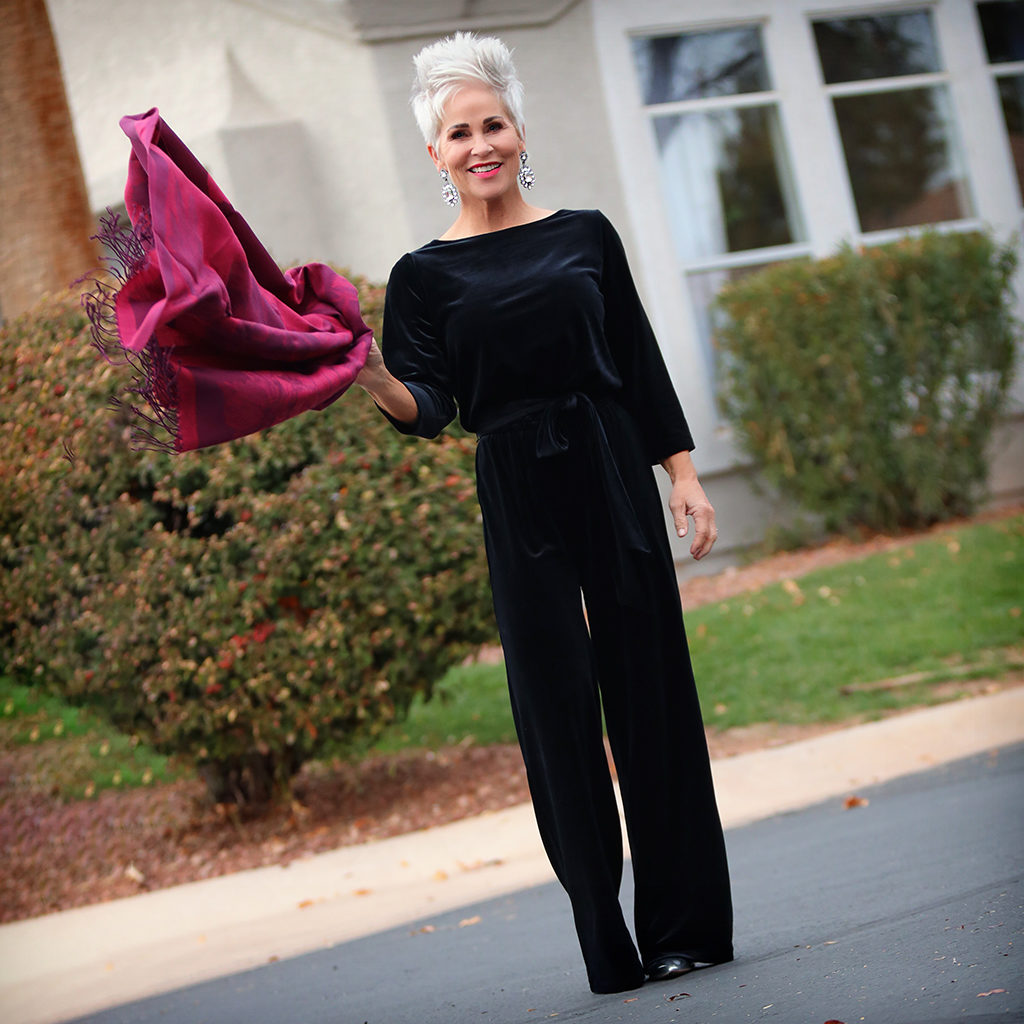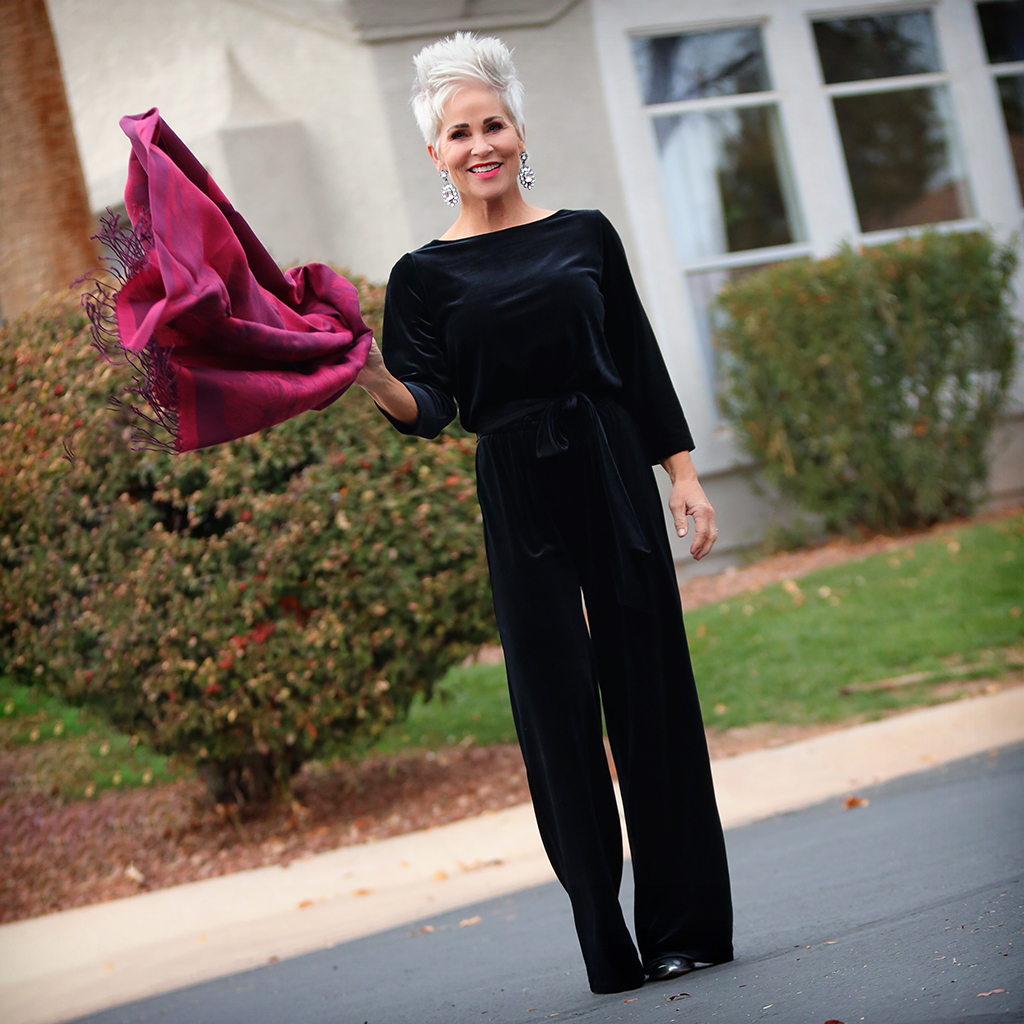 It's always fun to see what brands come up with for the holidays. Today it's all about a black jumpsuit from CHICOS! They never disappoint and always have really special pieces. Their pieces right now are exquisite. THIS jumpsuit is just an example of one…. and ON SALE! A black velvet jumpsuit couldn't be more perfect!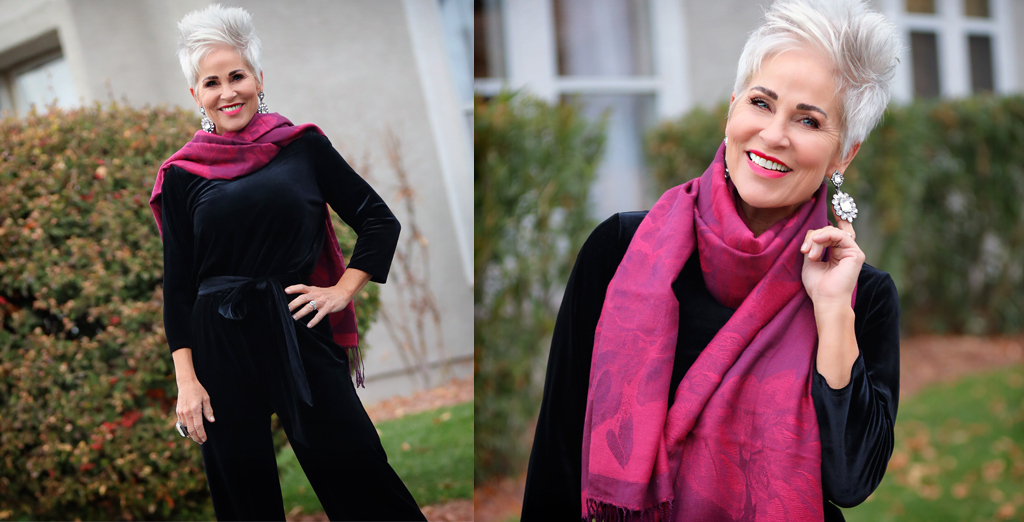 This one has some stretch to it, so it's super comfortable! It zips up the back and has a tie belt. I think it would look fantastic with an embellished belt in place of the tie belt. It's also wrinkle resistant and very good for traveling about through your celebrations. It's from Chicos TRAVELERS collection.
On a side note, did you know that Chicos has several collections within their brand? Check these out here below.
How would you change this jumpsuit up? Can you change up a jumpsuit? Here are a few examples of how you could wear it in different ways. This would be a fantastic look to wear traveling through the airports with a pair of your favorite sneakers! LIKE HERE…..

What about this next look? This is glammed up to the max in my opinion. This jumpsuit is so versatile that you could have this WARDROBE STAPLE in your closet for years. Wear it to any fancy event. And check out these heels! You have to LOVE the color!

This last look is my favorite. Not totally casual and not totally dressed up. A black jumpsuit with a little personality! This jacket is yummy, I just got it for myself. Comfy boots and a fun scarf with a PACKABLE HAT! I think I might need this one!

I'm telling you ladies this little black jumpsuit from Chicos will go on and on and on for you! AND REMEMBER, IT'S ON SALE!!! I'm in love!
Shauna XO
My CHICOS holiday style from last year is here!