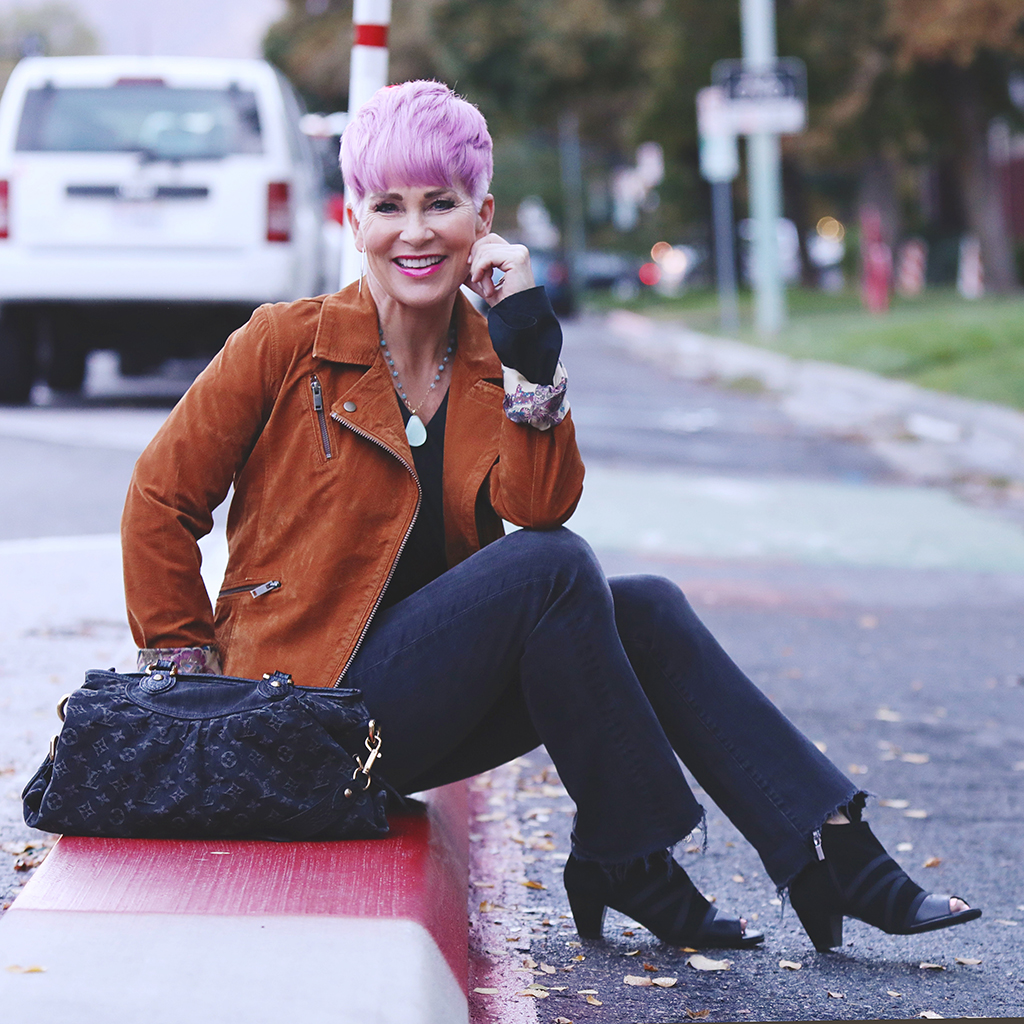 Sponsored by Zappos
Hey friends! I'm here to introduce you to another great SHOE…one that is CHIC and COMFY and will go with so many things in your closet! These from Zappos are called the Trotters Maris. Do you find it a challenge to find heels that are comfy??? Those two words almost don't go together!!! Well, these booties are SO DIFFERENT, which is an unbelievably cool thing!
The Trotters Maris booties come in black, blue, and taupe. They have a stretch fabric that wraps around your foot in such comfort! The open toe and leather accents make them so modern and edgy! They have a two and a half inch stacked heel, which in my opinion is JUST enough to give you some height, but won't be uncomfortable on your feet! And besides all of that, they also have this really cushy polyurethane footbed that is LOVELY!!! A cushioned footbed???Absolutely!!!!! Therefore, there isn't anything NOT to love about these booties!
If you are a woman who is working in an office all day, these Totters Maris booties would be perfect, because you can literally wear them all day long! I promise your feet will not ache at the end of your day! OR, if you are going on a vacation and need a shoe that can be styled many ways….these are it! Wear them dressed up or dressed down or anything in-between, and they will work beautifully! Such a great bootie in SO MANY WAYS!
Just a little bit about this company……the Trotters name has always stood for the finest in quality, fit and style. All of their shoes use the finest leathers from all over the world. They have a huge range of sizes and widths and styles. Most importantly these booties are ALL ABOUT COMFORT and STYLE!!!
Shopping at Zappos is such a great idea BECAUSE of the FREE SHIPPING and GREAT CUSTOMER SERVICE!!! When I can get these two in one sale……I suddenly feel very satisfied!!!
Shauna XO
#sponsored #Zappos #ZapposxTrotters #TrottersShoes #FitYourStyle #WideShoes #NarrowShoes #needthese #yestothis