You've heard me talking about being a LADY BOSS recently, right? Well, I'm loving the empowerment this title gives me!! And when I can wear the best fitting SO SLIMMING TROUSERS from Chicos, I definitely feel like a LADY BOSS! How do you like the plaid? So good for fall fashion I think! They actually have a shimmer of gold thread running through them for some added pizazz! Ladies, these pants are really, really good. They also have a tummy slimming technology to give you added shape! This is always appreciated!!!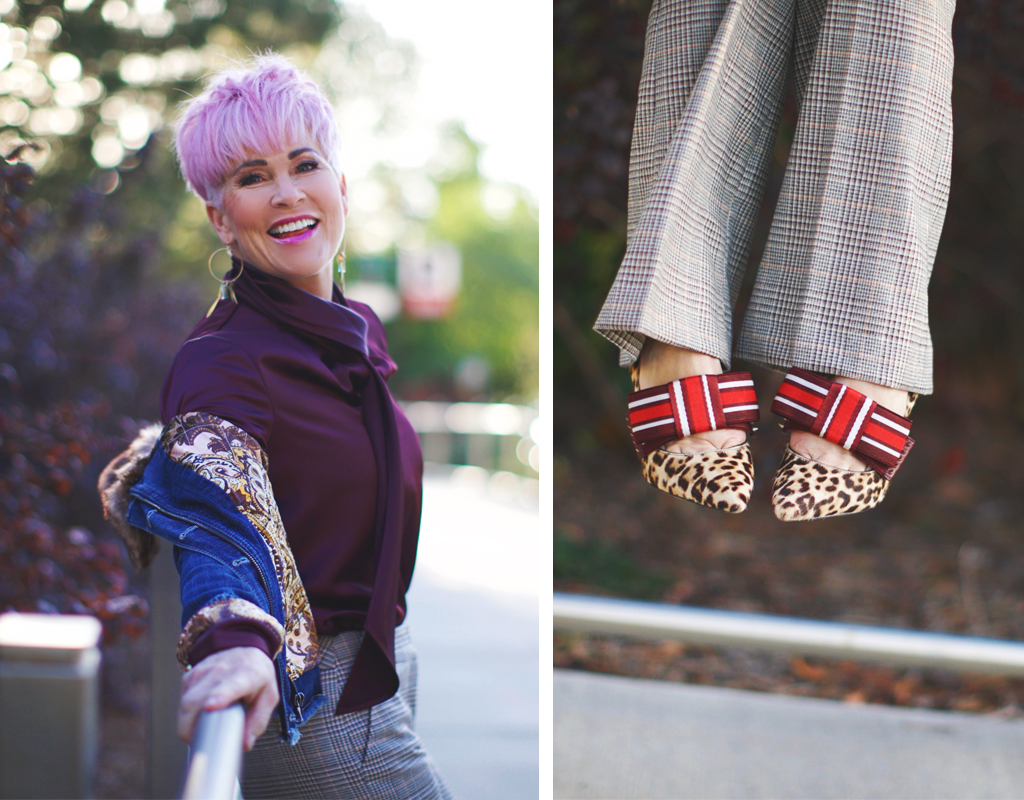 Denim jackets are also a key piece to any wardrobe! If you're in the need of a new one, THIS one is so dang cute! I thought it looked so cute with the trousers and this wine colored silk blouse…….all CHICOS style! The trousers are an absolute staple, and ones you'll wear ANY season, even dressing them down with your favorite tee! They would be the perfect thing to add to your professional/office wardrobe. They would be so beautiful with a blazer and button-down shirt. I LOVE these trousers…yep, my LADY BOSS TROUSERS!
I wanted to show you a couple different ways I would style them! It's always good to know when you purchase something, how to wear it multiple ways! So, here are my ideas! What are your ideas?
OUT WITH GIRLFRIENDS~
TO THE OFFICE~
ON THE WEEKEND~
Shauna XO