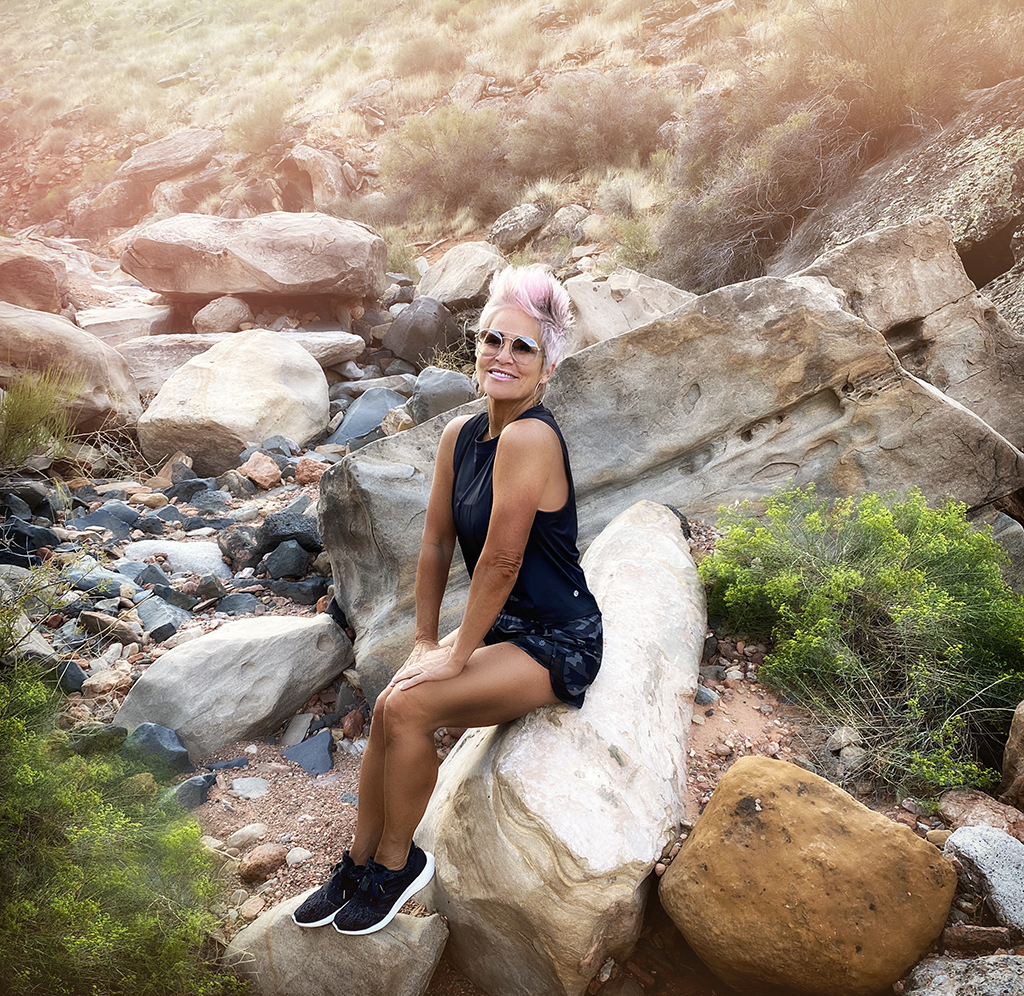 Some would ask…. why a women's retreat, especially now during COVID? I did get a little criticized for attending this a couple of weekends ago. I was asked by a sister-in-law of a good friend, if I would come and hang out in her beautiful home in the desert for a weekend. WHY WOULD I TURN THAT DOWN?? It sounded heavenly to be able to get away from work for a couple of days. I first asked how many….. it was under eight including her, which IS within our guidelines here in Utah. I felt TOTALLY safe!
If you've ever been to any kind of a retreat, you know how relaxing and revitalizing they can be. Amanda of RECHARGE RETREATS is just getting in to her business…. that of giving women this experience. She couldn't have been MORE accommodating, MORE real, or a BETTER HOSTESS! It was absolutely so fun and so restful!!!
MOST of the women that were there, were women who have been through very difficult challenges. Challenges that would knock some on their butts!! I've been through my own crap, but these women have too, and their strength was just amazing! It really is remarkable what the human spirit can endure!!!! I learned from each one, and felt I walked away with a few more women as part of my tribe!
When we first got there, each of our beds were set with a welcome tag along with a darling journal. We gathered together and introduced ourselves, and then went over our itinerary. Amanda told her story of her own betrayal and how she came to know that RETREATS would be a way for her to give back. It was touching and I felt every single one of her tears! She is so passionate about this new venture of hers!
We had a delicious meal that night, and woke early Saturday morning for a silent hike and some journal writing. We finished with a yummy breakfast of fruit and bagels. Amanda and her cute assistants, had every single detail covered! We then went and did a service project, helping an older gentleman move. It always feels good to serve others, and Amanda thought this would be a nice part of our retreat. We then went and ate lunch at a local restaurant, and then back to her home for our own personal yoga class. Whew…. we were busy, but then the rest of the day was spent relaxing and hanging out by the pool! And her pool is SPECTACULAR!!!
My favorite meal was that night….. a Greek dinner of salad, pita bread, chicken, and coconut cupcakes! Amanda's daughter and niece, Lauren and Ellie, were our cooks. They were SO GOOD, that I hired them to put together this same meal in a picnic version, for my husband's birthday! Oh my…. THEY need to start their own business! The cupcakes….. I don't even like cake and they were ADDICTING!
Sunday was a beautiful quiet morning with breakfast banana splits. This was such a cute idea! I could see my grandkids loving this idea! We were then treated to a LOVELY massage! WOW!! What a way to end our stay!
Amanda's home is gorgeous! The pool, the rooms, the bathroom, EVERYTHING was stunning! But SHE was the ultimate hostess! I learned something from every single woman that was there. They inspired me and helped me recognize the real gifts of life! They were strong and empowering and every one of them deserved to wear a #ladyboss tee!
Why a women's retreat? JUST BECAUSE! Because it's vital that every so often…. we take the time to RECHARGE! I LOVED my weekend! If you are in need and are close to St. George, Utah, you won't be disappointed. Amanda can cater your retreat to whatever YOU want it to be. You can plan one around FAMILY or FRIENDS or CO-WORKERS…. whatever you see fit, Amanda will help you put yours together!
Again her website is here! All of her contact info is there! You'll LOVE it!
Shauna XO