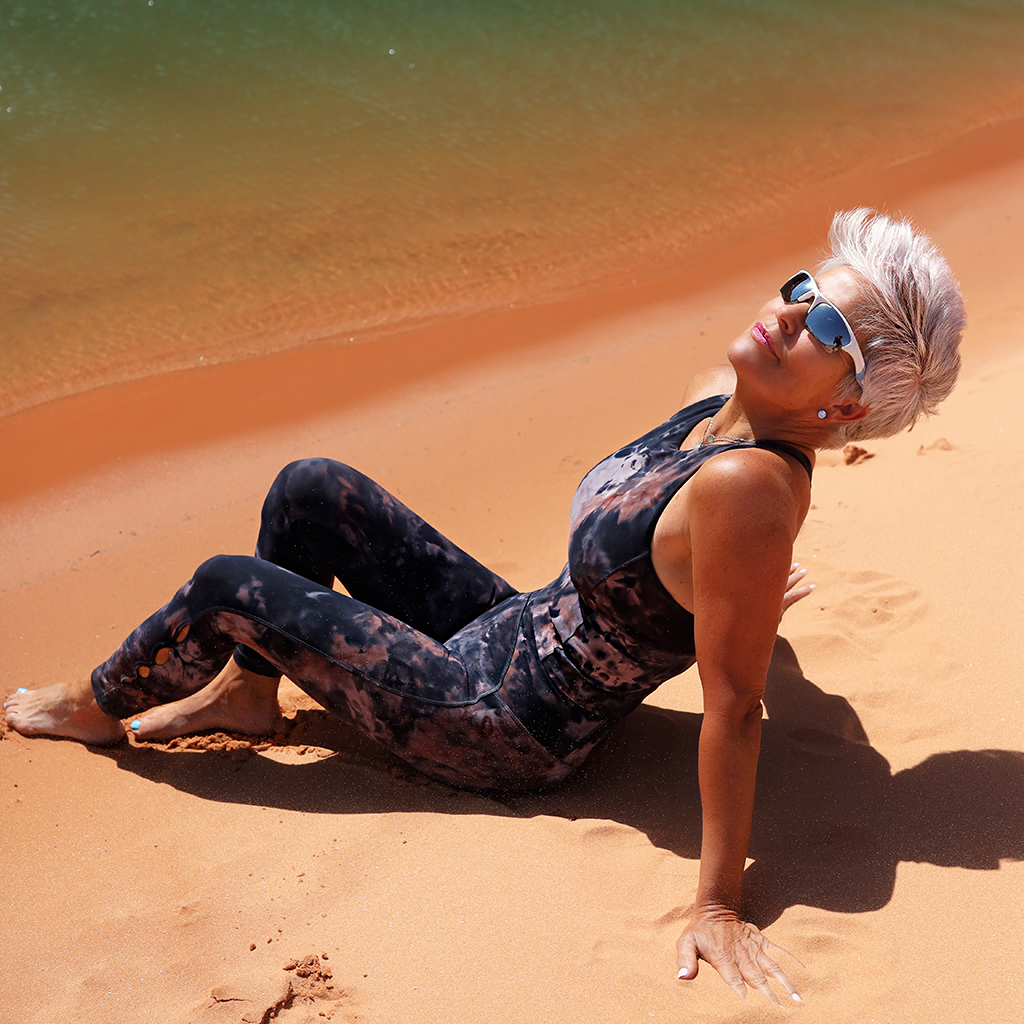 How did ATHLEISURE take over??? I've been saying this for years, that I would much rather wear my ATHLEISURE wear on the beach than a swimsuit! Actually I'd rather wear it practically ANYWHERE than anything else…. almost! It's all because I'm more comfortable in it. I have some great looking swimsuits, and of course there's always a need for swimsuits. But THIS look is much easier to wear, in that it covers more.
ARE YOU TIRED OF MY ATHLEISURE BLOGS??? I really would like to know!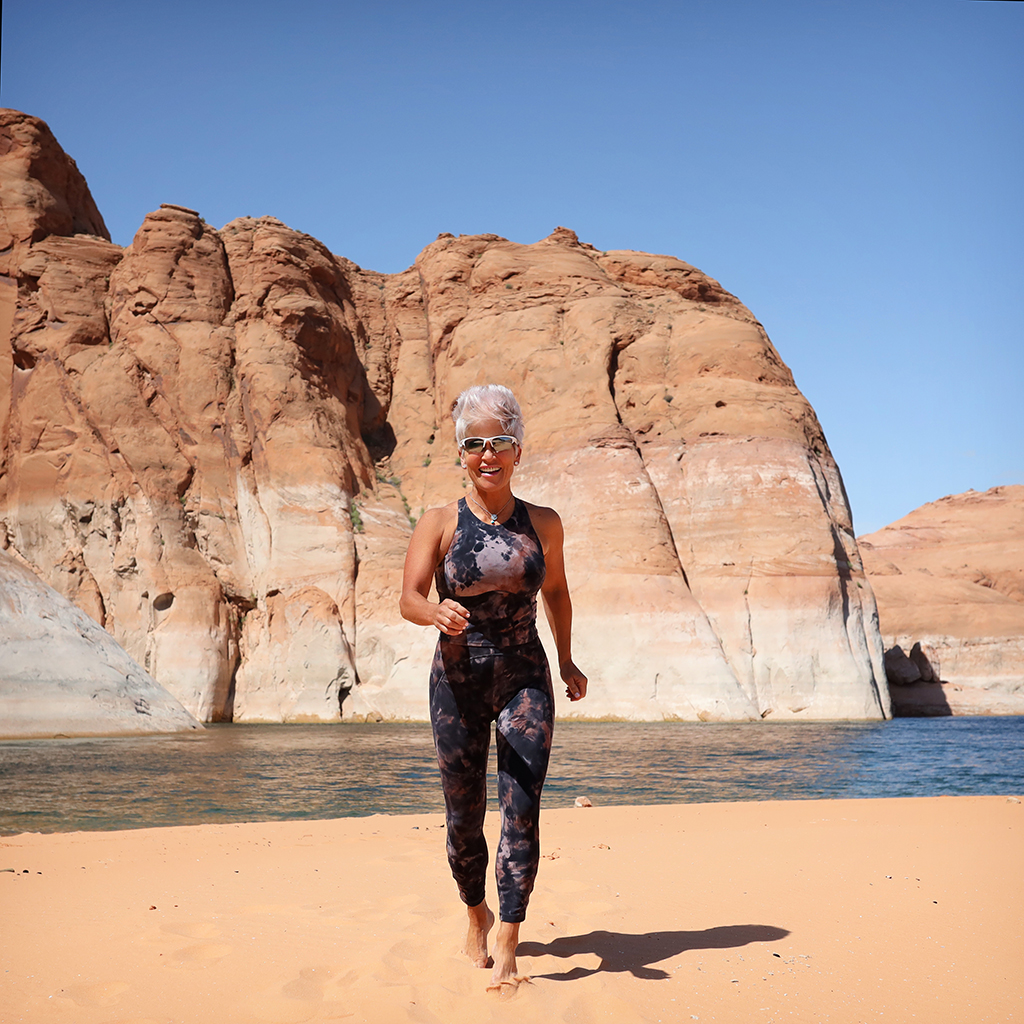 But….. this day, at Lake Powell, we were doing yoga on top of the houseboat. And let me just say it was a blast!! It actually wasn't yoga come to think of it…. it was called HIGH FITNESS! I wouldn't normally put this on while on the beach, but it was for yoga and really looked amazing against this red sand, so what does an influencer do….. takes a picture!
The top I have on here is sold out, but I've linked up one in the same print that would give you the same type of look. I would wear these leggings with some booties or these more budget-friendly ones, and a black oversized sweater like THIS or THIS, for an everyday look! You could also pull in one of the other colors in the tights for something different! I LOVE leggings with a print because ON ME, they are more flattering than a light solid color.
MY TOP PICKS FOR LEGGINGS~

MY TOP PICKS FOR TANKS~

So…. how did ATHLEISURE TAKE OVER? Because it's COMFY and FUNCTIONAL and EASY! Do you wear it as much as me? How much are you willing to invest? I wear it A LOT and have always put it to good use, so for me, I'm willing to pay. For athleisure wear I've found that YOU GET WHAT YOU PAY FOR!!!
And….. on another note………..
I'm so excited because I've just started a little business on the side, that of selling athleisure LULULEMON-like clothing. If you are interested in joining up with me…. it's a no-brainer, just let me know. The clothing is fabulous…. I'll be posting a picture very soon. But this is an MLM and if you are in to this type of look, it would be an easy way to earn a little money on the side!
Shauna XO
My outfit is from Lululemon!